All of my books are available on Amazon, but I'd encourage you to order them either direct from the publisher (links below) or from your local bookshop. If you'd like a signed copy, I usually have a few in stock – please drop me a line.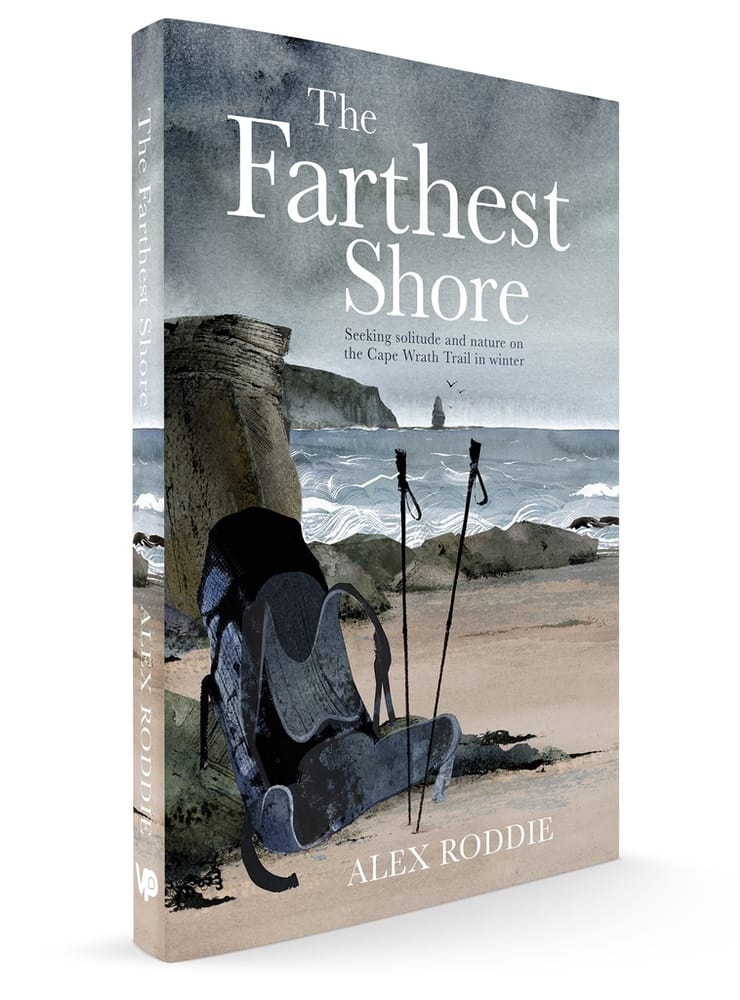 The Farthest Shore
Seeking Solitude and Nature on the Cape Wrath Trail in Winter
In February 2019, award-winning writer Alex Roddie left his online life behind when he set out to walk 300 miles through the Scottish Highlands, seeking solitude and answers. In leaving the chaos of the internet behind for a month, he hoped to learn how it was truly affecting him – or if he should look elsewhere for the causes of his anxiety.
The Farthest Shore is the story of Alex's solo trek along the remote Cape Wrath Trail. As he journeyed through a vanishing winter, Alex found answers to his questions, learnt the nature of true silence, and discovered frightening evidence of the threats faced by Scotland's wild mountain landscape.
Vertebrate Publishing, September 2021
Buy the book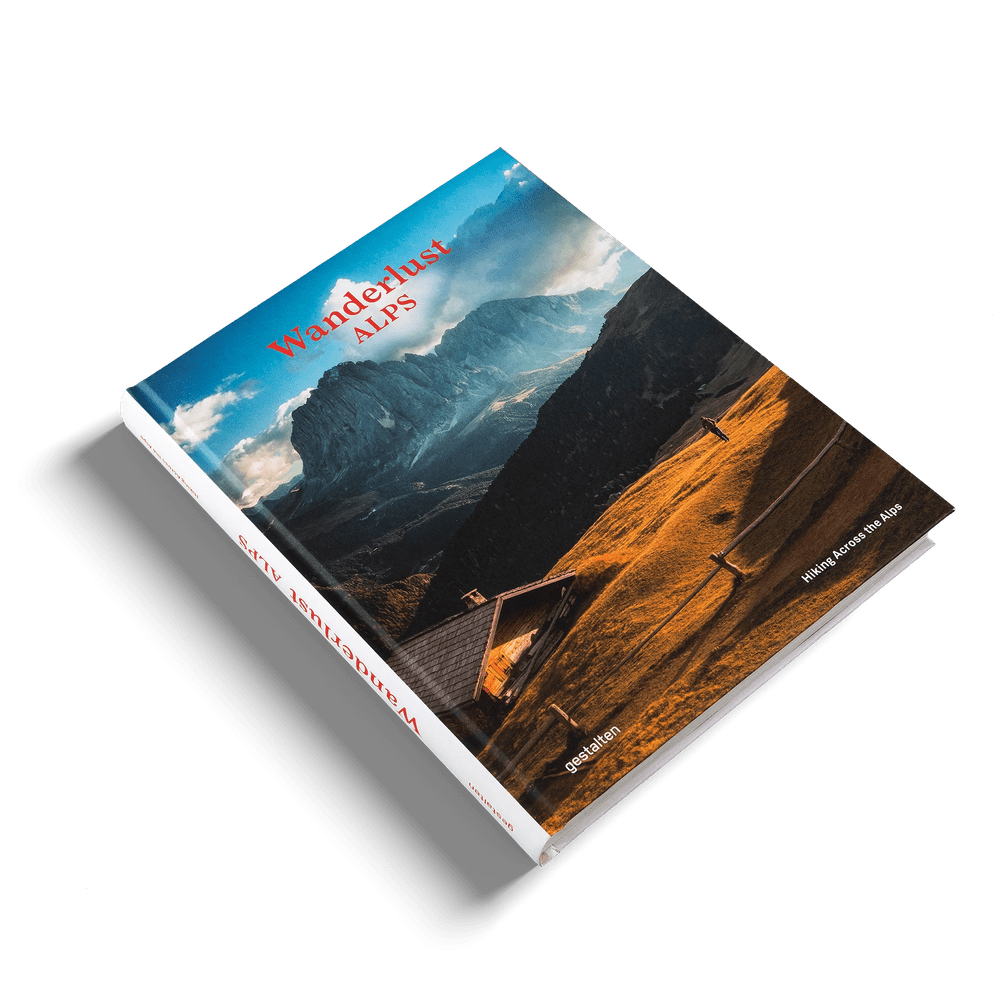 Wanderlust Alps
Hiking Across the Alps
Stretching from France all the way down to Slovenia, Europe's most majestic mountain range encompasses eight countries. Wanderlust Alps charts the region's most treasured routes and guides the reader every step of the way. Aimed at those with an appetite for adventure, this book offers a rich mix of treks for hikers who wish to brave the elements.
Through enlightening maps, first-hand tips, and breathtaking photography, Wanderlust Alps illustrates why the range's craggy peaks and verdant plains make it an outdoor playground in any season. Expect dazzling content to inspire hikers of any experience and skill level, stunning landscape photography, and helpful hints and information on how best to enjoy more than 50 epic trails.
gestalten, September 2021
Buy the book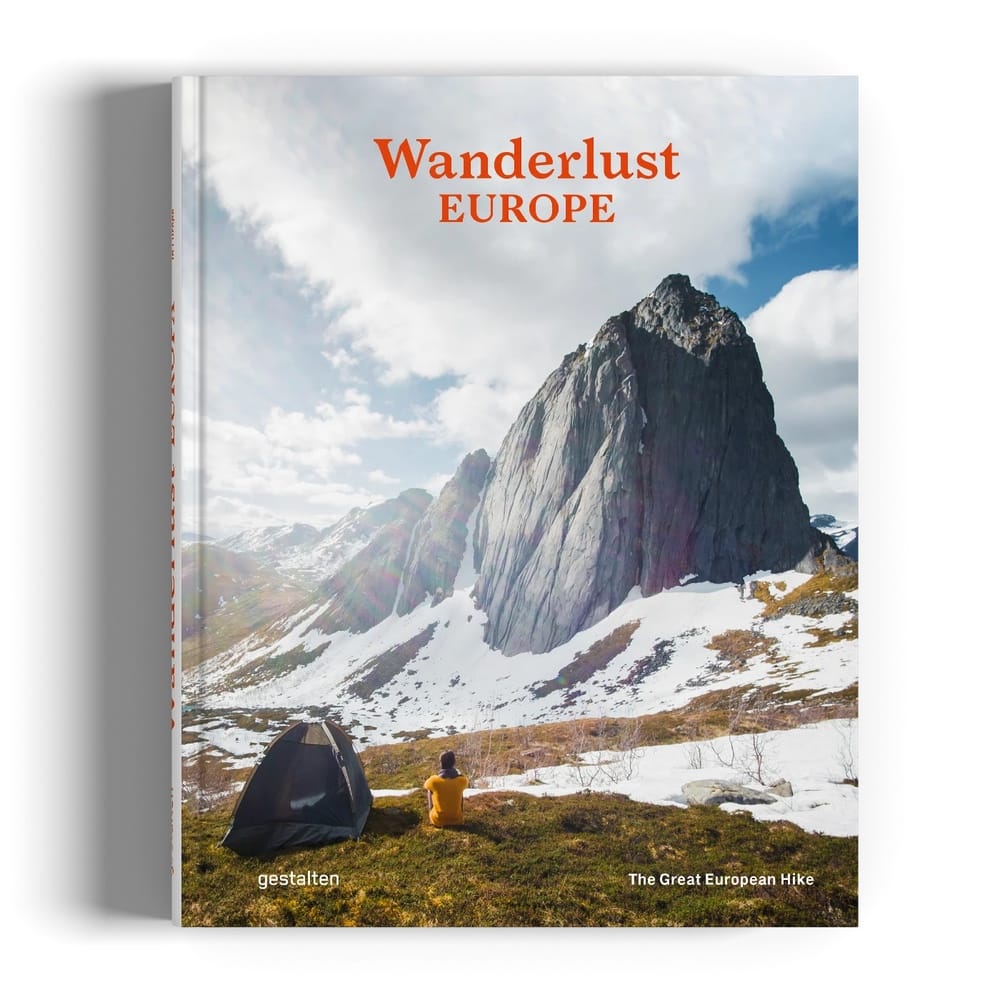 Wanderlust Europe
The Great European Hike
Wanderlust Europe, created by German publisher gestalten and co-edited by Alex Roddie, showcases Europe's most awe-inspiring walking and backpacking routes. Offering expert knowledge on how best to experience the wild outdoors, this beautiful large-format book combines first-hand tips with informative maps and an array of spectacular photography. Contributing photographers include long-distance hiker Colin Ibbotson, professional landscape photographer Lizzie Shepherd, guidebook writer Paddy Dillon, established TGO contributors Chris Townsend, David Lintern and James Roddie, and many more. Alex Roddie provided many of his own photographs for the project.

The routes include some of the continent's finest and most ambitious long-distance trails, including the Nordkalottleden, Tour of Monte Rosa, and Cape Wrath Trail.
gestalten, September 2020
Buy the book
---