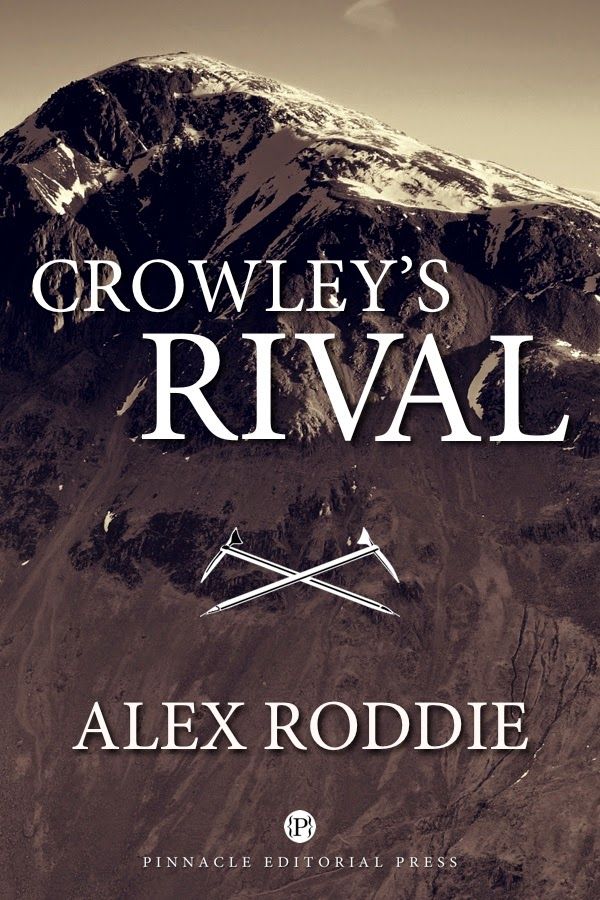 CROWLEY'S RIVAL
by Alex Roddie
At the age of seventeen, 'Alick' Crowley is impatient to begin life on his own terms. He bursts with energy but his strict religious education crushes every original impulse. He would do anything to have a real adventure.
When he visits the Lake District in the summer of 1893, he attempts to climb the crags of Scawfell. He has no climbing experience and no gear, but fortunately he meets some of the extraordinary men who have made a sport out of climbing these cliffs. One of them is O.G. Jones, the self-proclaimed best climber in England … but Crowley believes that Jones is a liar after being humiliated and criticised by the more experienced man. He wants to prove that Jones is not what he claims to be, but who would believe him?
Crowley's Rival is the direct prequel to The Only Genuine Jones: adventurous historical fiction with a grounding in true events.
PRAISE FOR CROWLEY'S RIVAL
"Crowley's Rival is an effective introduction to two characters – Aleister Crowley and O.G. Jones – as well as a tense adventure in its own right … He also provides an insight into the minds of those who literally live on the edge, and are moved by a passion for climbing the great peaks of the world."
— author David Wailing review

"… there's a great deal to be admired in the writing. It's never less than competent and in places, it glows. It's easy to be swept up in Alex Roddie's admiration for the solitude of high places, the grandeur and beauty of the long views and the sound of rushing water. A short read, but a great one."
— Ignite Books review
"… a very fine piece of writing.  Your description of the climbing scenes was very vivid and, of course, well researched.  I also thought that you sustained the tension very well and that the insights into Crowley's character were particularly good."— John D Burns, author and performer of Aleister Crowley: A Passion for Evil
---