New article published on UKClimbing.com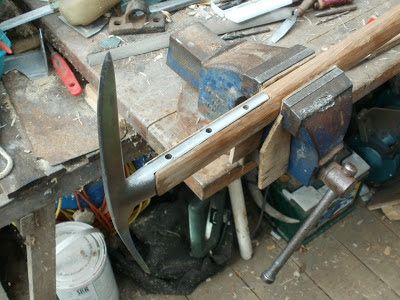 Constructing my 19th century style ice axe in 2010
An article of mine has today been published on the UKClimbing.com website. It's entitled "Inside the Tweeds of a Victorian Gentleman Climber", and is a brief discussion of my experiments in vintage climbing gear and techniques. In the article I also discuss how this practical approach affected my writing and enabled me to get inside the heads of my characters.
In other news … five days to go!
Alex Roddie Newsletter
Join the newsletter to receive the latest updates in your inbox.
Comments