Mountain inns and communities: worlds apart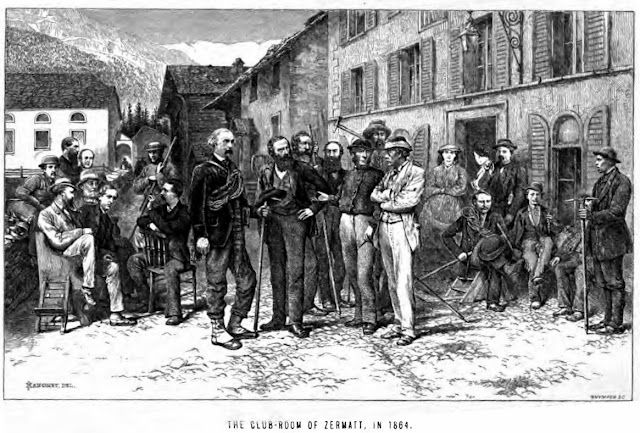 Hotel du Mont Rose, Zermatt, 1864. Name the climbers and guides if you can!
"Beyond the lake, broken cliffs and ribbons of ice reached up to the flat plateau of Illgill Head, and as they rounded a curve in the road, the fells that featured so fondly in Jones' memory towered large at the valley head. Kirkfell, Great Gable, Scawfell: treasured favourites and old friends, capped with snow and smiling in that glorious spring morning.
"Then Wastdale Head itself sprang into view, a tiny cluster of stone buildings, dwarfed by the fells hemming in the valley head on three sides.
"Jones smiled with pure joy. The emotion that overwhelmed him, sudden and powerful, was that of homecoming. For a very small community, this place counted as one of the special worlds where a man could be truly at home and at peace. Wastdale Head, Pen-y-Gwryd, Clachaig, Zermatt, Chamonix: the light seemed brighter in these places, the world a simpler and more wholesome place."

Today I'd like to talk a bit about a subject particularly close to my heart: the mountaineering community. For as long as people have been interested in climbing mountains, they have naturally congregated at central locations from which to make their sorties. In the 19th century, climbers chose country inns and hotels. The relationship went both ways; often, mountains would become popular because they were close to a frequented mountain inn, and equally, an inn would often become popular because it provided a convenient base for a favourite mountain.
From these utilitarian considerations sprang something altogether more wonderful. Real communities built up around these places. Climbers were few in the Victorian period, and were usually professional men who took their holidays at approximately the same time every year. At Christmas and Easter, mountaineers went to Wales, the Lake District, or Scotland; in the 'long vacation' over summer, they went to the Alps. This is a simplification–many climbers never climbed in this country at all, and others never went abroad–but generally speaking the mountain inns of Britain were busy at Christmas and Easter, and quiet at out of season times.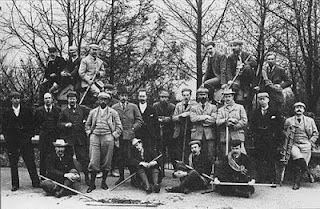 Scottish Mountaineering Club Fort William meet, 1896
This resulted in a huge concentration of intelligent, reasonably well-off explorers who congregated en masse at these locations every year. United by a common purpose and history of adventure together, these groups became very close and invariably created their own legends, traditions, and heroes. The gathering-place often became a powerful symbol: a haven, a special place where regular social norms were suspended or broken. Although the majority of British climbers were middle class, the climbing community at this time was very socially progressive, and working class participants usually found themselves on an equal footing. Things that were valued in the outside world, such as status and wealth, had less importance here; people tended to be judged on the qualities that mattered in the mountains. Ability in storytelling, music-making, or conversation was also prized.
Evenings were spent in song, music, laughter, games, and general frivolity. These centres often produced a huge amount of literature and poetry between their members, particularly in the Edwardian period. The very strongest of lifelong friendships were forged in the smoking rooms of the Wastwater Hotel, Pen-y-Pass, and the Clachaig Inn.
These places were not limited to Britain. The tradition is even older in the Alps, where locations such as Seiler's Inn in Zermatt (which became the Hotel du Mont Rose), or the Hotel Dent Blanche in Evolena, became similar focal points for exploration and comradeship.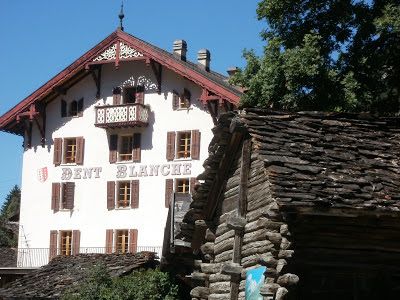 Hotel Dent Blanche, Evolena, 2010
The picture I am trying to build up is simply this: the early climbing community was, in some ways, a miniature self-contained universe that could not be replicated elsewhere. Where the right people came together at the right time in the right place, for the right pupose, something quite magical was created: a sense of shared history, adventure, trust, and loyalty.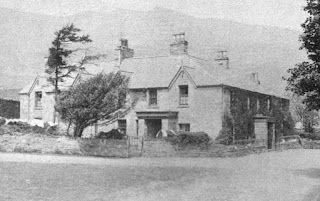 Pen-y-Gwryd hotel in the 1890s
This could be a delicate balance, and not all of the original mountaineering communities survived. The Pen-y-Pass parties (Snowdonia) were ruined by the First World War, which killed off many of its members; when the meets started again in 1919, it was noted that things were never quite the same. Nearby Pen-y-Gwryd, which had thrived in the decades before Pen-y-Pass became popular, was all but abandoned after the death of the landlord and the subsequent decline of the establishment.
The concept of the climbing community has evolved since the days of the pioneers. In the 21st century it has become incredibly diverse; some say watered-down, but that is unfair and, I think, symptomatic of a tendency to look back on the old days with rose-tinted glasses. People still congregate at these mountain inns to climb and share stories, but it is rare nowadays that the same group converges on the same location at the same time every year (except by design if they are members of a club). Nowadays we don't all choose to stay in the inns. Plenty of us camp at nearby sites, stay in youth hostels, or sleep in vans. Some take their tents up into the mountains, where they may pitch up next to another wanderer and share stories long into the night. Wherever climbers meet in the wild, stories and greetings are exchanged–signs of a shared heritage and purpose that carries echoes of those older communities.
An Alpine campsite has a vibrant, cosmopolitan atmosphere. Food is shared, route notes are swapped, conversations are carried out in several languages. Fingers are pointed to the dazzling white peak far above the valley.
At University I was a member of the Fell and Mountaineering Club, and our regular meets to Wales, Scotland or the Lakes bore amazing similarities to the climbing communities of old: a group of friends gathered in a remote hut, playing games late into the night, or drinking together at the Clachaig after a hard day on the hill.
The Web has brought climbers together in a way that was never before possible. Climbing forums provide a means for mountaineers to discuss their sport far away from the heights–often in a less friendly manner than they would over a pint in the pub, but there is always someone to talk to. Twitter is alive with a constant hum of activity in which it is now possible to track ascents and conditions in real time (and is always more friendly than the established forums). Just check out the #scotwinter hashtag and you will see what I mean.
The form of the mountaineering community has diverged significantly over the last two hundred years, but the substance of it has not. We still seek out like-minded people to share our adventures with, and we still visit the special places where life seems more vibrant for the few short days while we are there.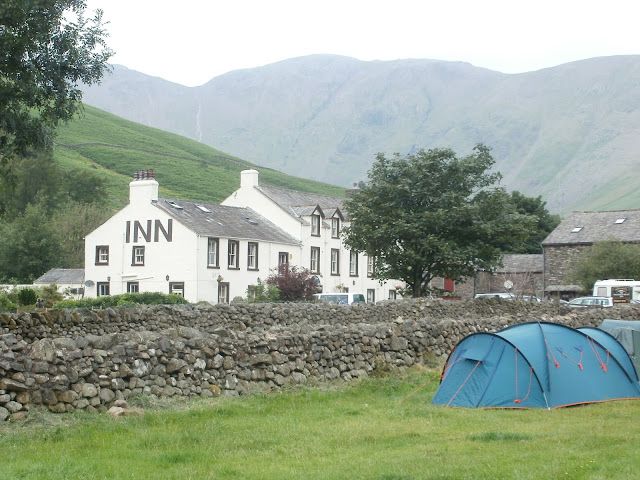 The Wastwater Hotel, 2011
Alex Roddie Newsletter
Join the newsletter to receive the latest updates in your inbox.
Comments