First look: Fujifilm X70. The ultimate backpacker's camera?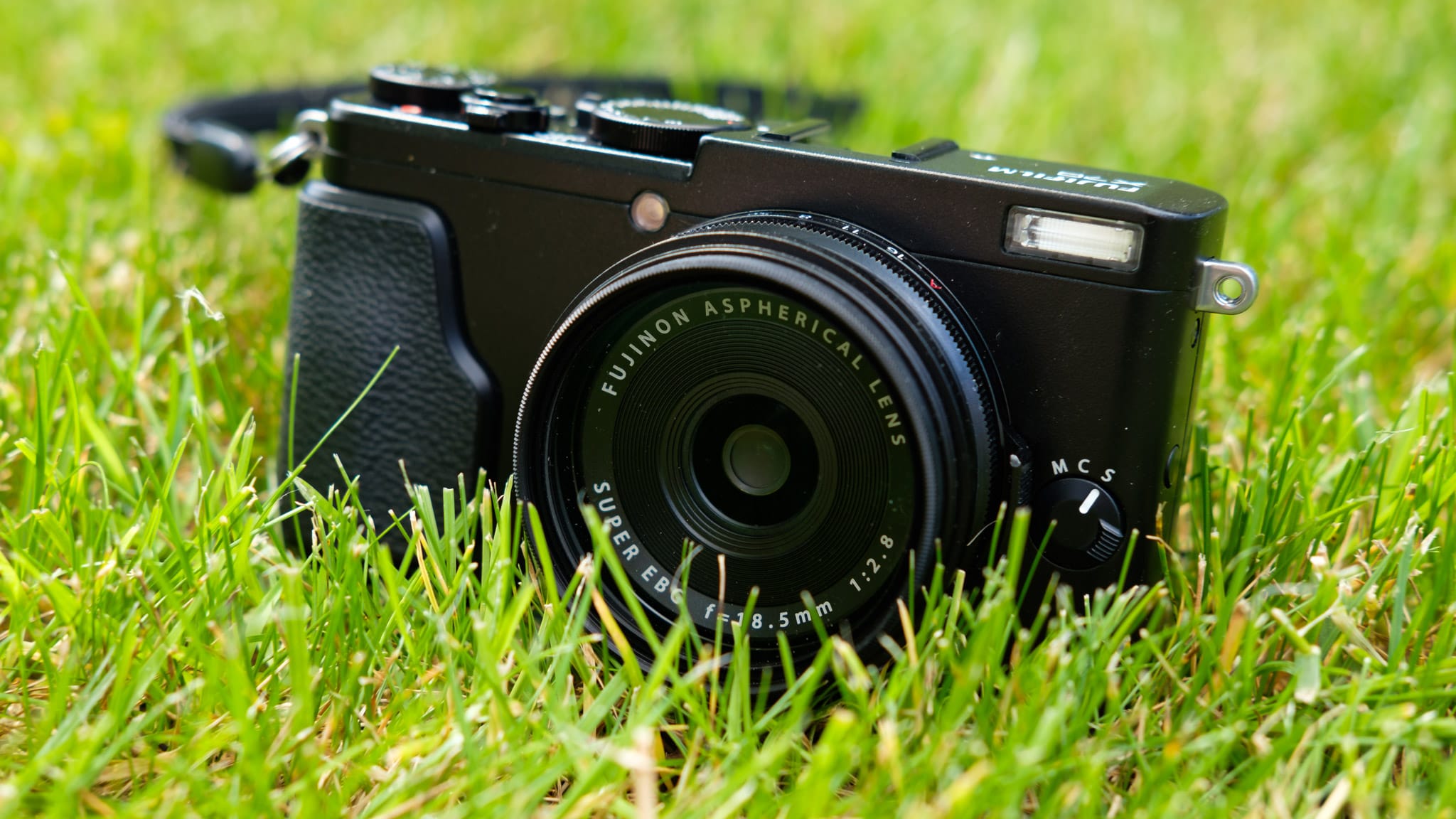 Recently I decided it was time to replace my ageing X-E1, which I keep as my second camera. I decided to get the X70. Here's my hands-on review.
What I need in a second camera
I've used quite a few X-Series cameras but haven't always kept them for long. Here's my Fuji history, along with the fate of each camera:
X30 (loved the compact size but rapidly outgrew its capabilities; sold it)
X-E1 (main camera for over a year, then relegated to backup unit, now physically battered and about to be sold)
X-M1 (bought as a second camera but hated the limited controls; sold it)
X-T1 (succumbed to the dreaded peeling rubber grip, and I never really liked the SLR styling; sold it)
X-Pro2 (my main camera and a dream to use)
The story here is that I have always been looking for a compact camera with zero compromises in image quality or control. It took me much deliberation before I upgraded to the physically bulkier X-T1 and X-Pro2 – a decision I only made because I really needed some of the features they offered.
But I don't always need the weather sealing, optical viewfinder and blazing speed of the X-Pro2. Sometimes what I really need is the lightest possible camera that can still produce a top-notch image. This is my archetypal ideal of the perfect camera for travel or ultralight backpacking.
That's where the X70 comes in.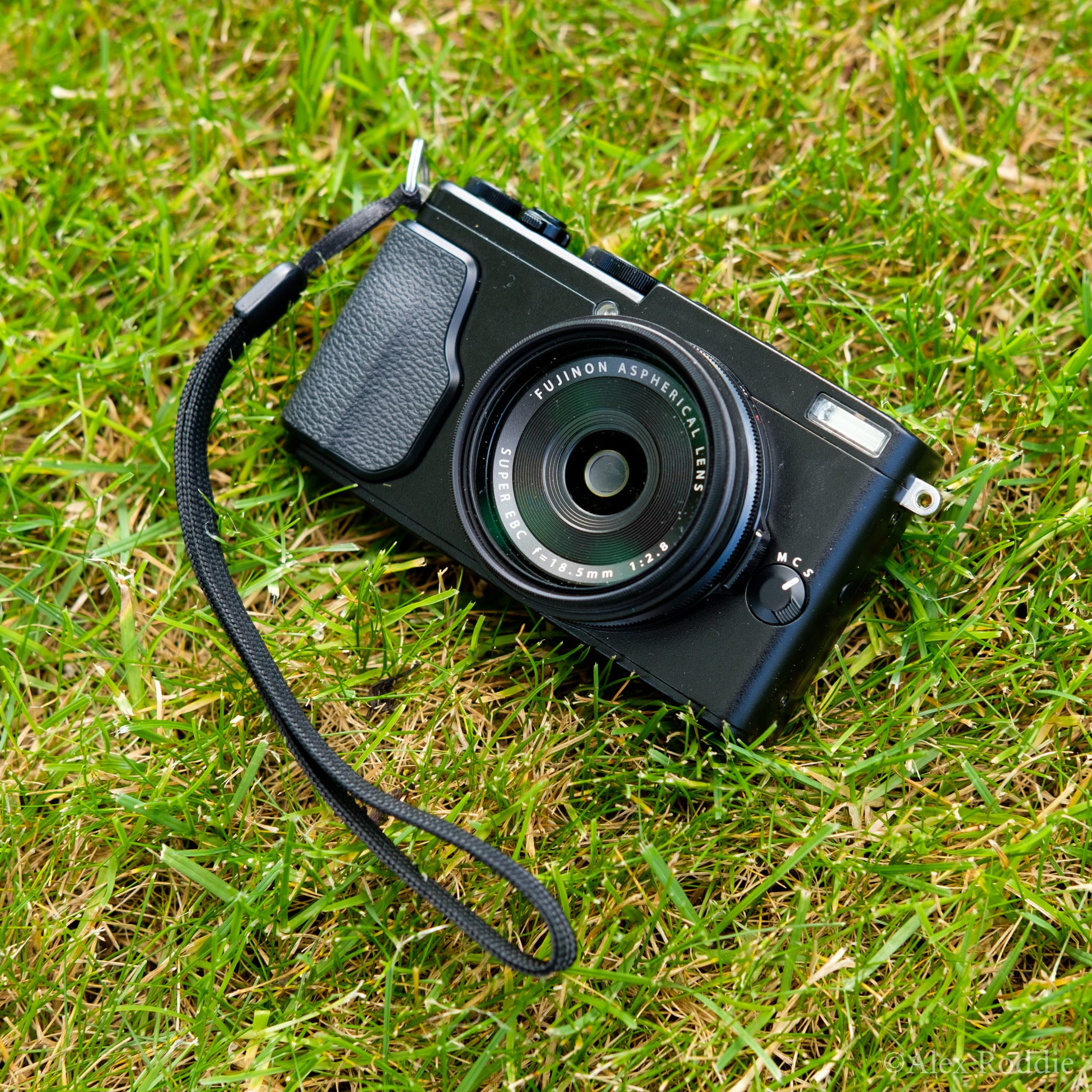 The Fujifilm X70
Looking for specs? They are a click away. In brief, here's what this camera is all about:
It's a compact camera, the smallest and lightest1 in the entire X-Series.
It has a fixed 18.5mm f/2.8 pancake lens, with a 28mm equivalent field of view in full-frame terms. That's a fairly wide lens.
The sensor is the 16MP APS-C sensor found in many of Fuji's other cameras. What this means is that, despite being a palm-sized compact camera, it offers exactly the same image quality as the X-E2, X-T1 etc2 – an order of magnitude better than the image quality you'll get from a smartphone or a smaller-sensor compact camera.
77-point hybrid autofocus system, including the better phase-detect points found in the X-T1. This autofocus system is a welcome upgrade over the slow AF to be found in the X-E1, but not as good as in the X-Pro2.
The camera has the full suite of manual dials to be found on most of Fuji's other cameras: shutter speed dial, aperture dial, exposure compensation, focus-mode selector, Q menu, and no fewer than eight customisable buttons. There's also an AUTO toggle to activate full-auto mode. It lacks a dedicated hardware ISO dial – by default ISO is to be found in the Q menu, but it's trivial to assign ISO to a function button if you need it a bit more accessible.
There's a fully articulated touch screen on the back of the camera, but no viewfinder of any kind.
Battery life is rated at 330 shots per charge. There's no external battery charger supplied; the camera charges via USB. It is, however, trivial to remove the battery and charge it with your own charger – it's a Fuji NP-95 battery as found in the X100 series, physically incompatible with the NP-W126 battery used in most other Fuji cameras.
The camera is Wi-Fi-equipped, making it easy to transfer JPEGs to your smartphone via the Fujifilm app. By default, transferred photos are resized to 3MP but you can change this setting to transfer full-resolution 16MP images instead. The app gets some bad press but, other than a couple of random lags, I've always found it perfectly ok. The app does a lot more than pull images off the camera – it can also be used as a comprehensive remote control for shooting.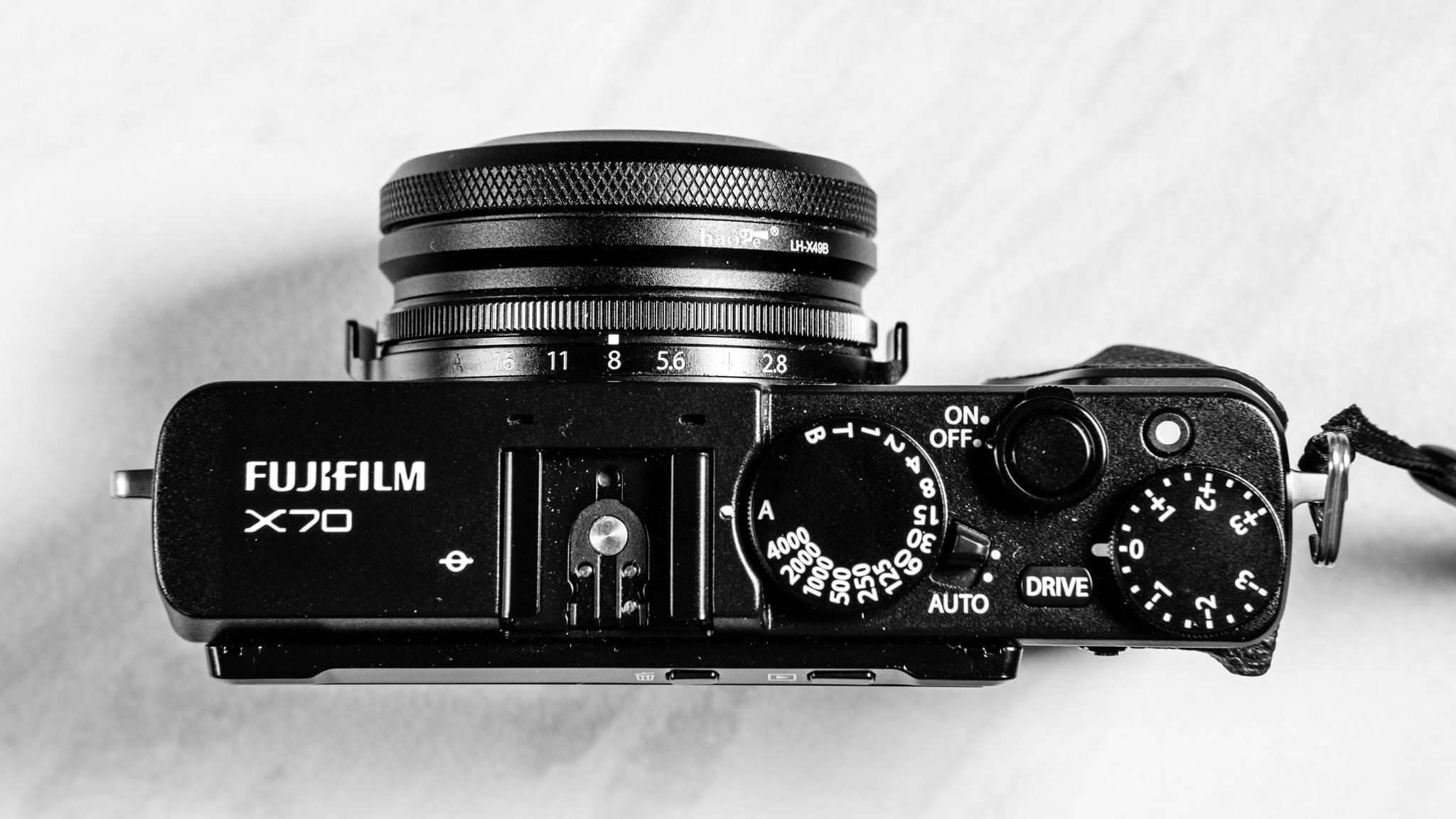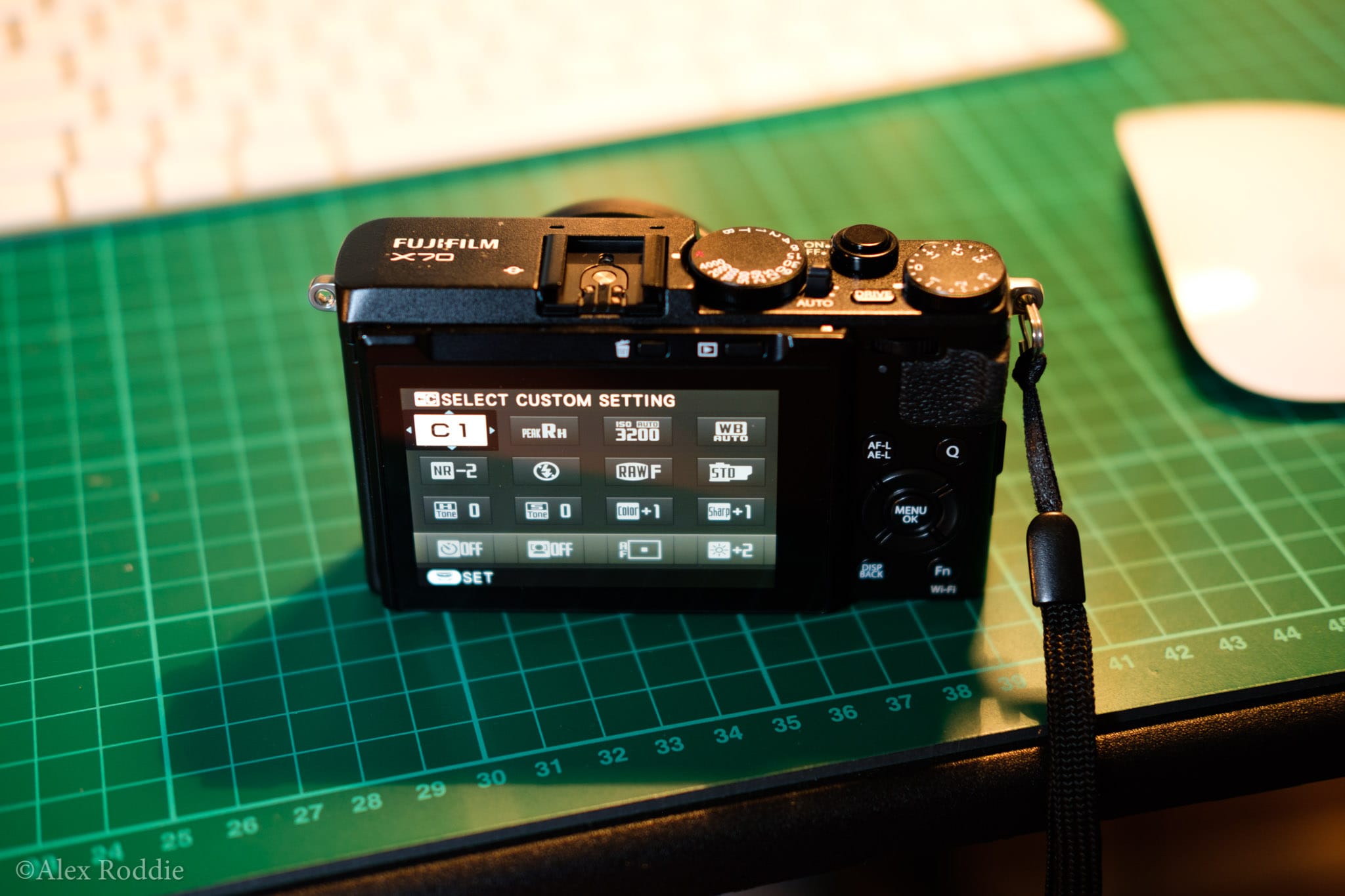 First impressions
So far, I've only had the opportunity to shoot a few images with this camera, so these are my initial impressions. These opinions may solidify or change once I've used it extensively in the field. I may follow up this piece with a full review.
I'll be making a lot of comparisons with the X30 here, because of all the X-Series cameras I've used I think the X70 shares the most DNA with the X30 – when it comes to physical appearance, at least. Internally they couldn't be more different.
The X70 is the camera I always hoped the X30 would be. It's physically smaller and almost 100g lighter than the X30, yet it manages to pack in a large sensor and the full physical controls I missed on the X30. These are the reasons I sold the X30. I'm delighted that Fuji has finally released a compact camera that addresses these shortcomings.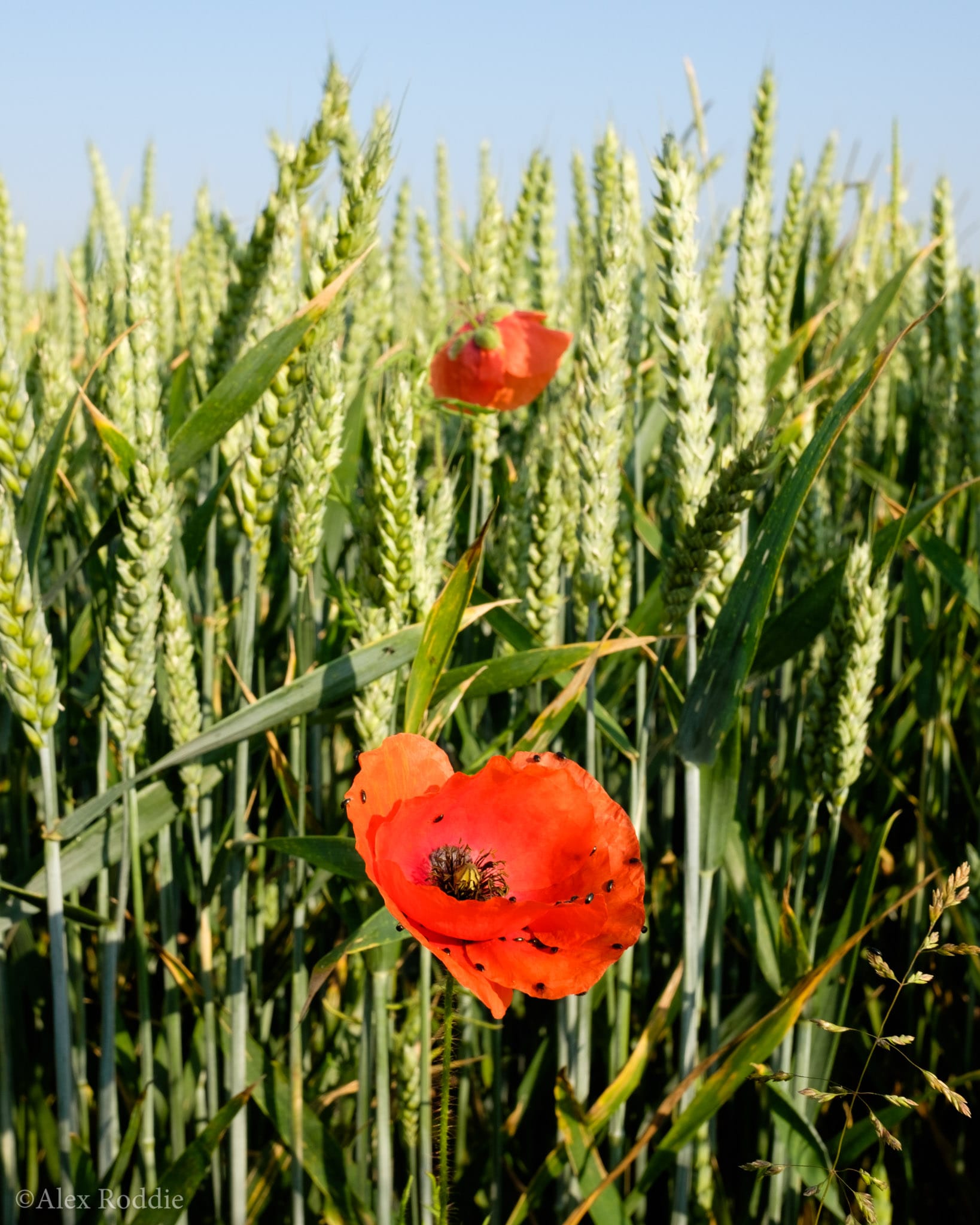 It has a low-profile prime lens instead of a zoom. I prefer primes anyway, and the focal length of 18.5mm is very useful for a range of scenarios in the mountains. Over the last year I've trained my brain to see in 35mm and 18mm (50mm and 28mm in full-frame equivalent) through the use of two primes – and when in the mountains I tend to find 18mm much more versatile. So I have no problems with the lens, and f/2.8 is fast enough for my needs (it's even possible to achieve passable astrophotography results with a lens like this).
Other backpacking photographers may disagree about the lens. It's a valid point of view to prefer a zoom with lots of reach at both ends while travelling. This is personal preference – if you like to be able to quickly zoom from wide angle to telephoto with your travel camera, the X70 won't be for you. I think Fuji should release a second model with a compact power zoom to suit users who prefer that style of shooting.
What it has in common with the X30 is the articulating screen (but with touch sensitivity and the ability to flip 180° for selfies) and USB charging. These are both features I value highly in a travel/backpacking camera, particularly USB charging, which makes it easy to keep the camera topped up from a power bank or solar panel. I have, however, disabled the touch sensitivity of the screen for now – it doesn't seem like a feature I'll use.
It lacks a viewfinder. I have mixed feelings about this: while I use a viewfinder for preference most of the time, I also have no problems composing on a tilting LCD. In some cases it can even be more convenient (examples include street and astrophotography). And on trips where photography is not the sole objective, frankly I would often rather just frame the shot and move on with my journey than slow down and compose through a viewfinder. So far at least, it's proven fine in bright sunlight – although I suspect the blazing sunshine of a glacier may be a challenge.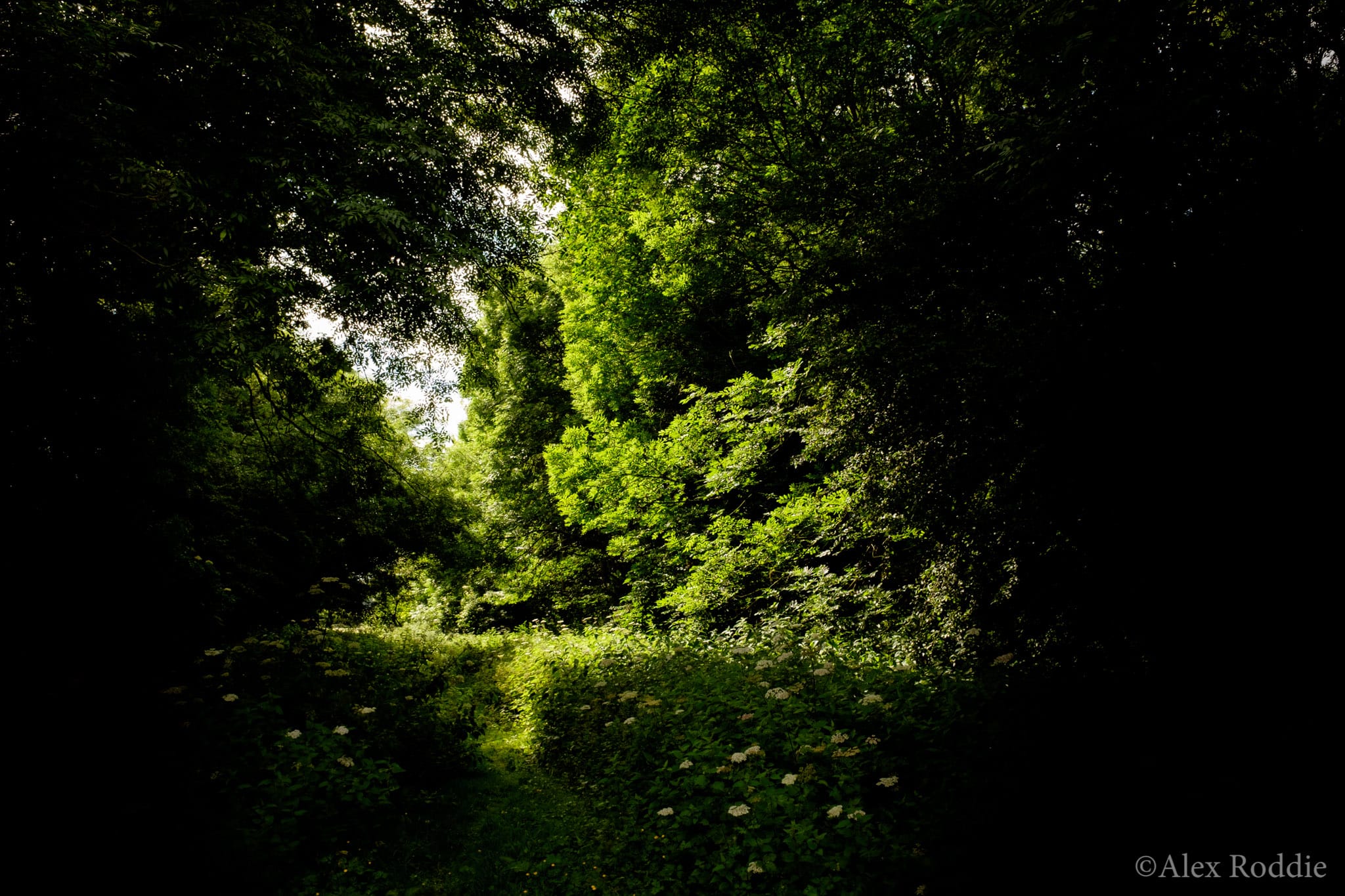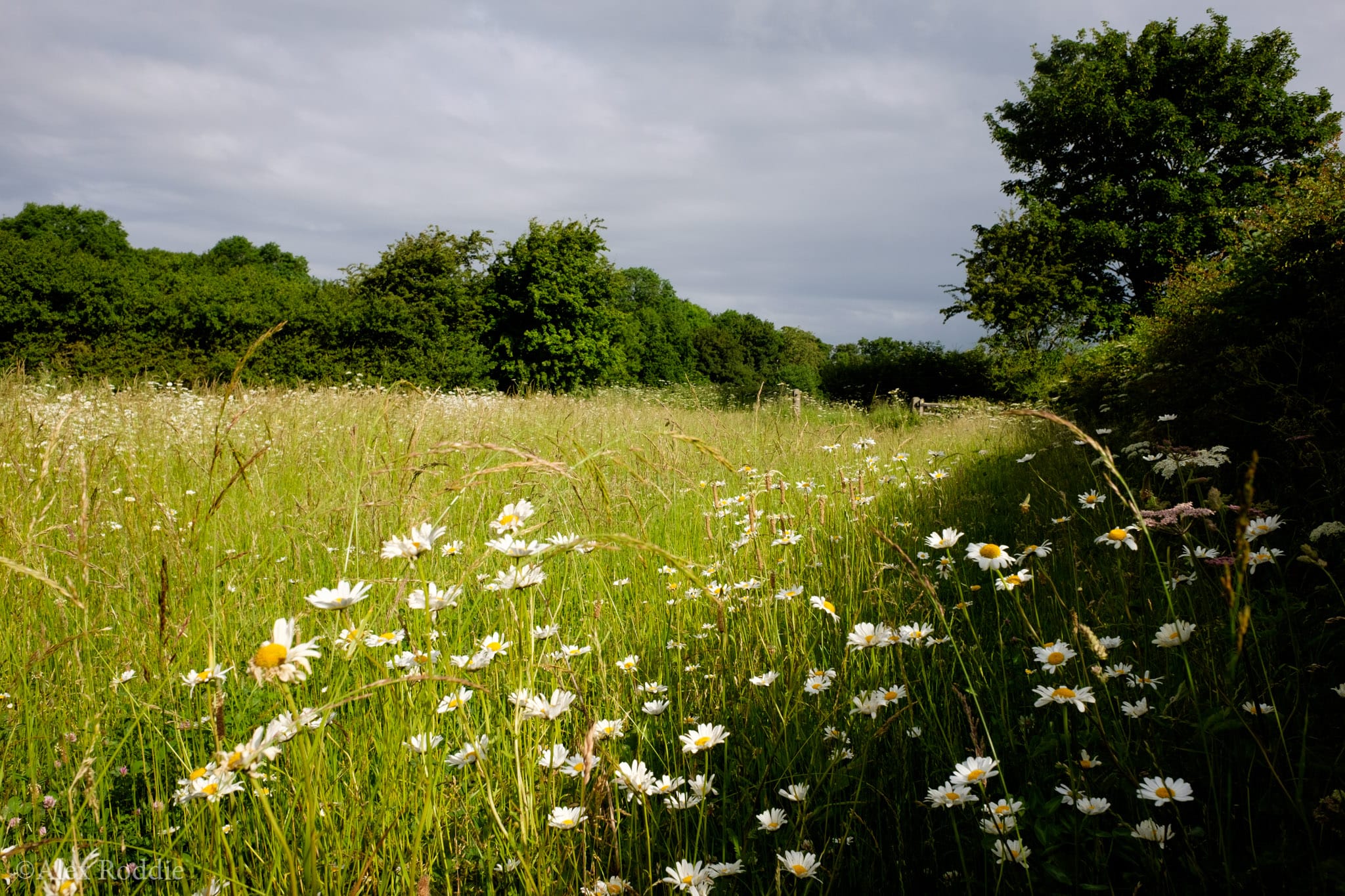 Despite the lack of viewfinder, this camera feels a lot more premium than the X30. Gone is the wraparound rubber grip3. The body is entirely metal and all the dials feel extremely well made. The presence of real dials for shutter speed and aperture – both missing on the X30 – emphasise that it's a more professional device, aimed at users who need accessible manual controls from time to time. That said, there is a new switch to put the camera in full scene-recognition auto mode instantly if required (this is a JPEG-only mode). I don't foresee using this myself – I usually shoot in aperture priority and always record raw+JPEG – but it could be a handy feature for less experienced users, or just for quick snaps.
Handling is excellent for such a small camera. The grip feels secure in my hand, and although most of the controls are smaller than other Fuji cameras they don't feel too cramped. It isn't as comfortable to shoot with as the X-Pro2, but it's much better than the X30 or X-M1.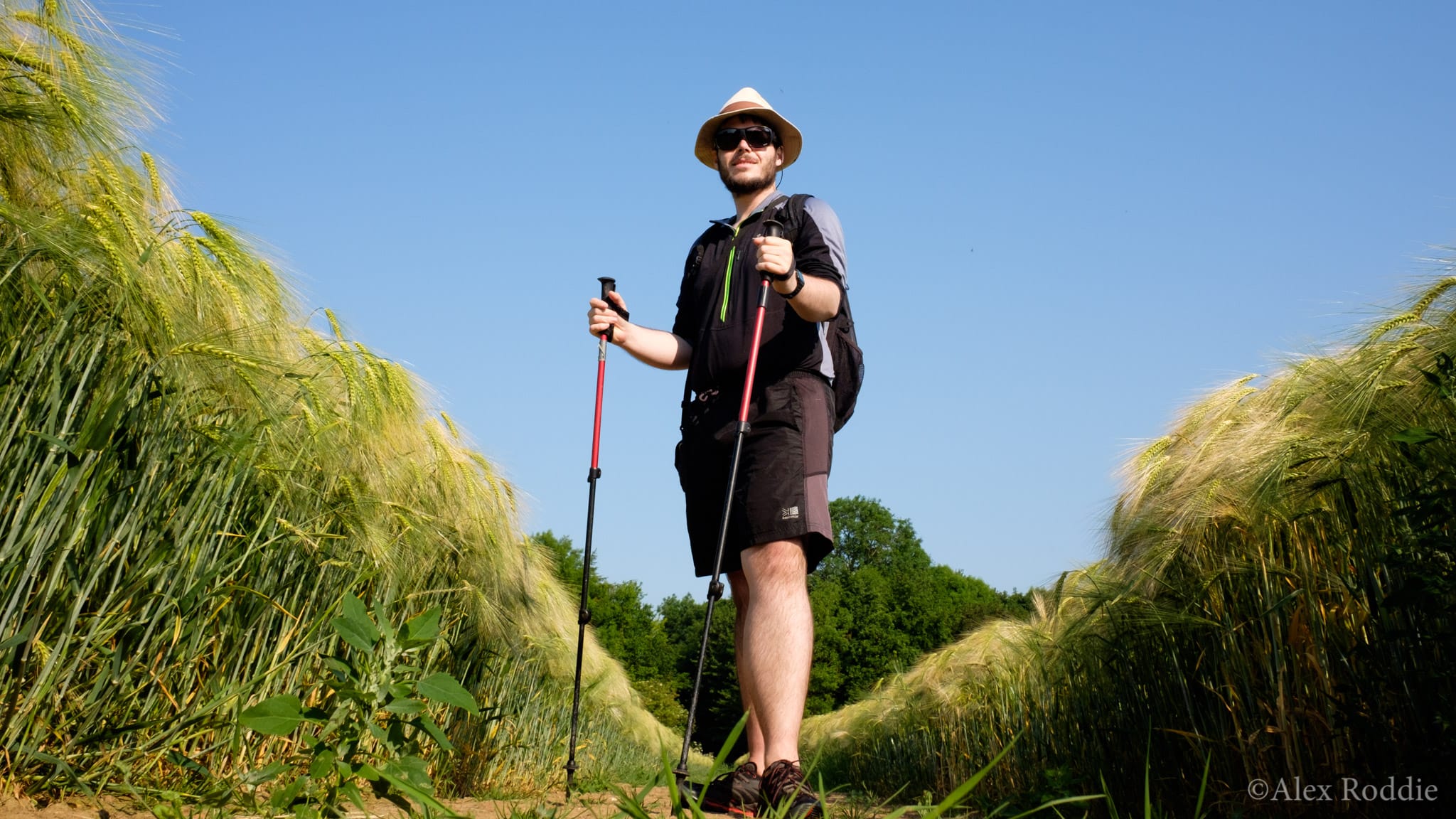 The leaf shutter is almost silent and the camera also has an electronic shutter enabling the use of wide apertures in bright daylight. There's a built-in flash too. I don't think it'll be up to much, but it's nice to have.
So is it the ultimate backpacker's camera?
It depends! Some users will be better served with an interchangeable-lens compact system camera (CSC). In my opinion, the X70 competes with the well-regarded Ricoh GR II and Sony RX100 V, both often chosen by lightweight hikers who need more image quality than a smartphone can provide. Here's how the X70 compares with these cameras:
The sensor is the same size as that of the Ricoh, but much larger than the Sony's (which is 1″). The Sony does, however, have a 20MP sensor (compared with 16MP for the X70 and the Ricoh).
The X70's lens is very similar to the Ricoh's 18mm f/2.8 (although the Ricoh is often regarded as having the sharper lens). The Sony has a 24-70mm (equivalent) f/1.8-2.8 zoom lens, more versatile than a prime.
The X70's battery life is comparable with the Ricoh's but much better than the Sony's (the RX100 V is rated at only 220 shots).
The X70 and the Ricoh both lack a viewfinder; the Sony has an EVF. The Ricoh's LCD is fixed while the other two cameras both have tilting screens. Only the X70 has a touchscreen, although its use is limited to setting focus point, shooting, and swiping/zooming in photo review mode.
The X70 is the heaviest of the three cameras at 356g (measured including accessories). The Ricoh weighs 251g, the Sony 299g. These differences are small, but worthy of note for the ultralight backpacker.
All three cameras support USB charging; however, the Ricoh requires a special cable, whereas the X70 and the Sony are compatible with generic Micro USB cables.
All three cameras have full manual controls, but only the Fujifilm X70 has dedicated hardware dials for aperture and shutter speed. Whether or not this is important to you depends entirely on your shooting style.
Weather sealing is absent from all three cameras.
Overall, having not used either the Ricoh or the Sony, on paper I think it comes down to small differences and personal preference. The X70 is a very similar camera to the Ricoh GR II but you gain a tilting touchscreen and Fuji's intuitive manual controls; you lose a little lens sharpness and a few minor features. The Sony has a smaller 1″ sensor, which results in a small drop in overall image quality, especially at high ISOs and in low light. Battery life also takes a big hit with the Sony. However, you gain an excellent zoom lens and an EVF.
All three cameras are great for lightweight backpacking. All three are capable of stunning image quality in a small, light package. The one you should choose depends on the specific blend of minor features you require, and for me, the X70 is the logical choice: I can have a camera with the guts of the X-T1 and a pretty good lens at a useful focal length in a genuinely pocketable package. I look forward to using it on the trail and in the mountains.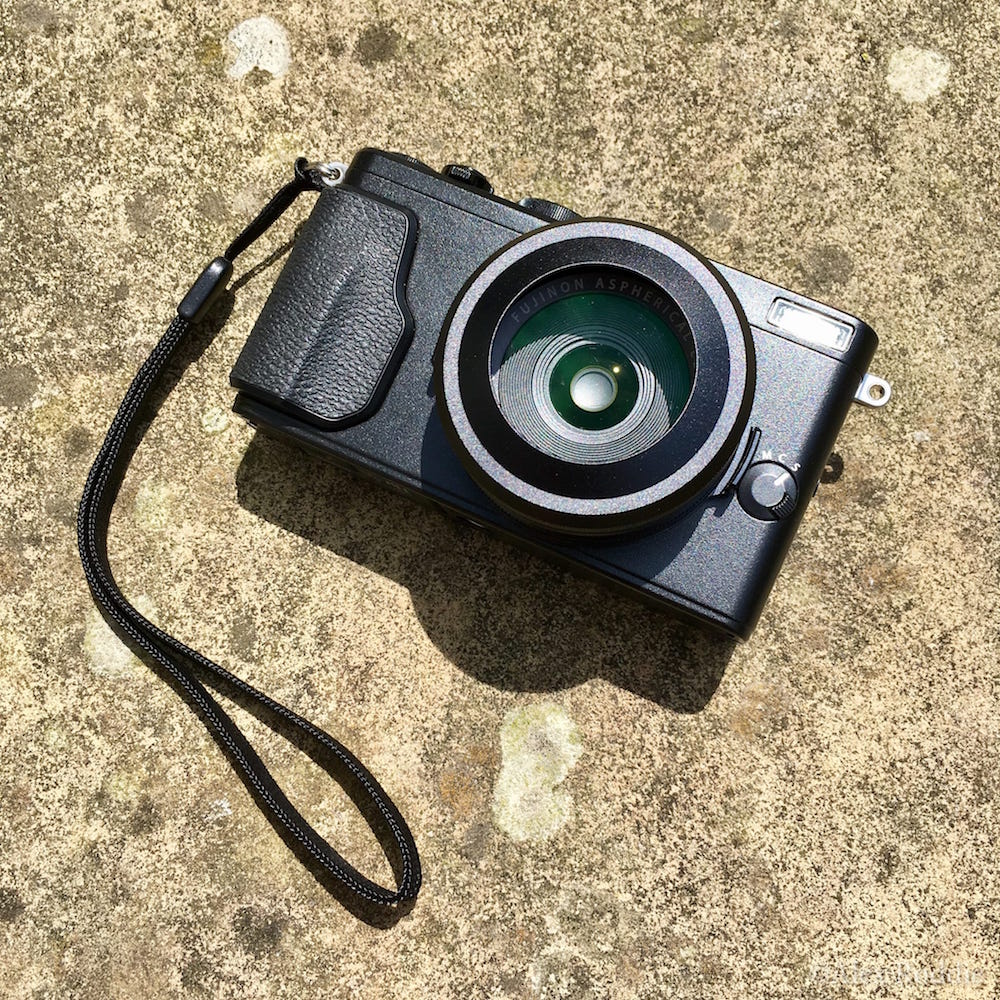 Availability
The X70 has recently been discontinued, so don't go looking for one at your local Jessops! However, it can still be found online if you know where to look – often at low prices.
Technically the X-M1 is slightly lighter at 329g, but that's without a lens. The X70 is the lightest complete camera in the X-Series. Mine weighs 356g fully loaded with battery, memory card, 3rd-party wrist strap and UV filter. ↩
It does not have the new 24MP sensor found in the X-Pro2 and X-T2, but honestly the image quality from the original sensor is fine, even for massive prints. The only practical difference I've found is that the X-Pro2 handles ISO 6400 better, and you can crop a bit more enthusiastically due to the increase in megapixels. ↩
The X70 has two smaller rubber grips. They feel very secure in use. ↩
Alex Roddie Newsletter
Join the newsletter to receive the latest updates in your inbox.
Comments