Field notes: Hiking the Jotunheimstien, Norway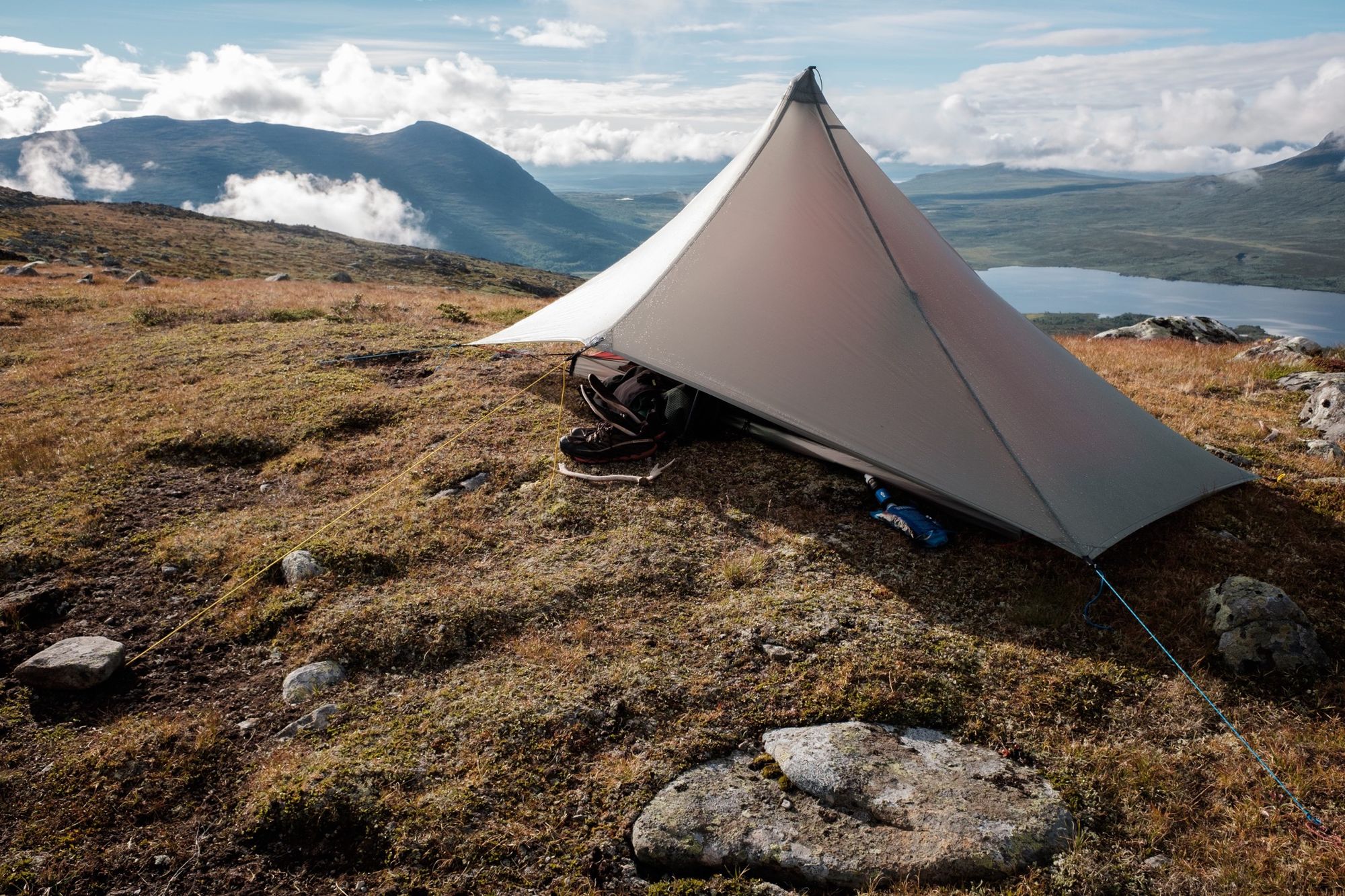 A long walk in the woods
In July 2017, I stepped outside the train station in Oslo city centre and directly onto a long-distance trail. 205 miles later, I stepped off the trail again at Gjendesheim, an outpost on the edge of the Jotunheimen National Park surrounded by Norway's highest peaks. The story of this adventure – which was so chilled out I approached a zen-like flow state at times – is published in the special Scandinavia Outdoors supplement of The Great Outdoors magazine (September 2018 issue).
As usual with my field notes, this short article contains previously unpublished images alongside impressions of the route and practical tips. It's best read in combination with my story in print.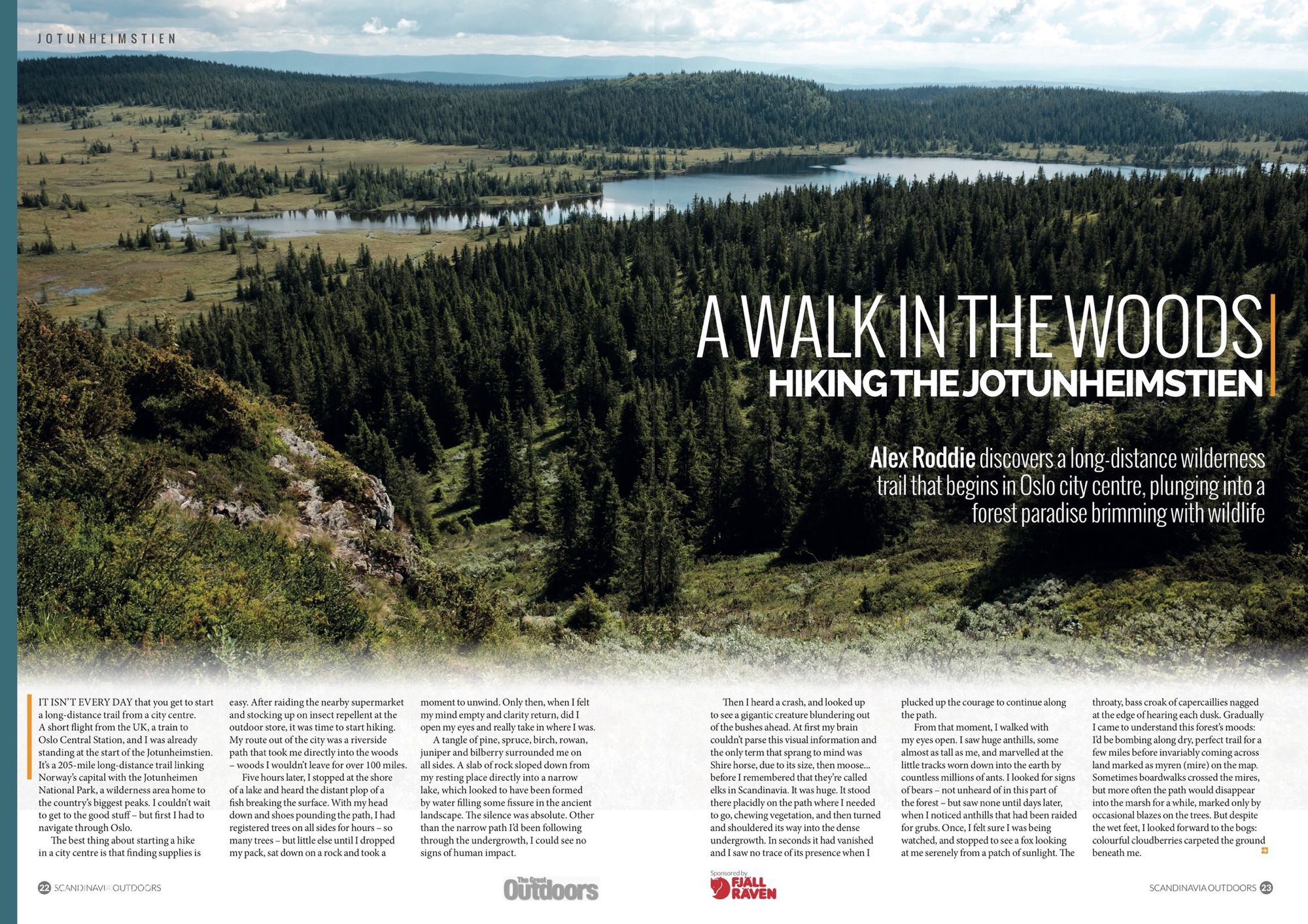 The route
You can download a GPX file of my route here from Gaia GPS. Please use this GPX file sensibly. I supply it for illustration only, and recommend that you carry out your own planning before taking on this hike.

There are not many resources on the web in English for hiking the Jotunheimstien. These websites are the best I was able to find. Together with the GPX file and the relevant mapping, it's pretty easy to piece together a plan; there is no real need for a guidebook.
Jotunheimstien for Dummies (important note: this is quite old and some of the information is now out of date. For example, there is no longer a store at Snertingdalen.)
The Jotunheimstien – or Jotunheim Path – has a simple concept: link Oslo city centre with Jotunheimen, one of the most popular and best-loved wilderness areas in Norway. The route is mostly below treeline and is well-served by huts. It threads a cunning route between major towns and villages, maintaining an impression of surprising wildness for most of its length. It's hard to think of a long-distance Scandinavian backpacking route as accessible and suitable for beginners as this one. Transport from Gjendesheim back to Oslo is easy too: just hop on a bus.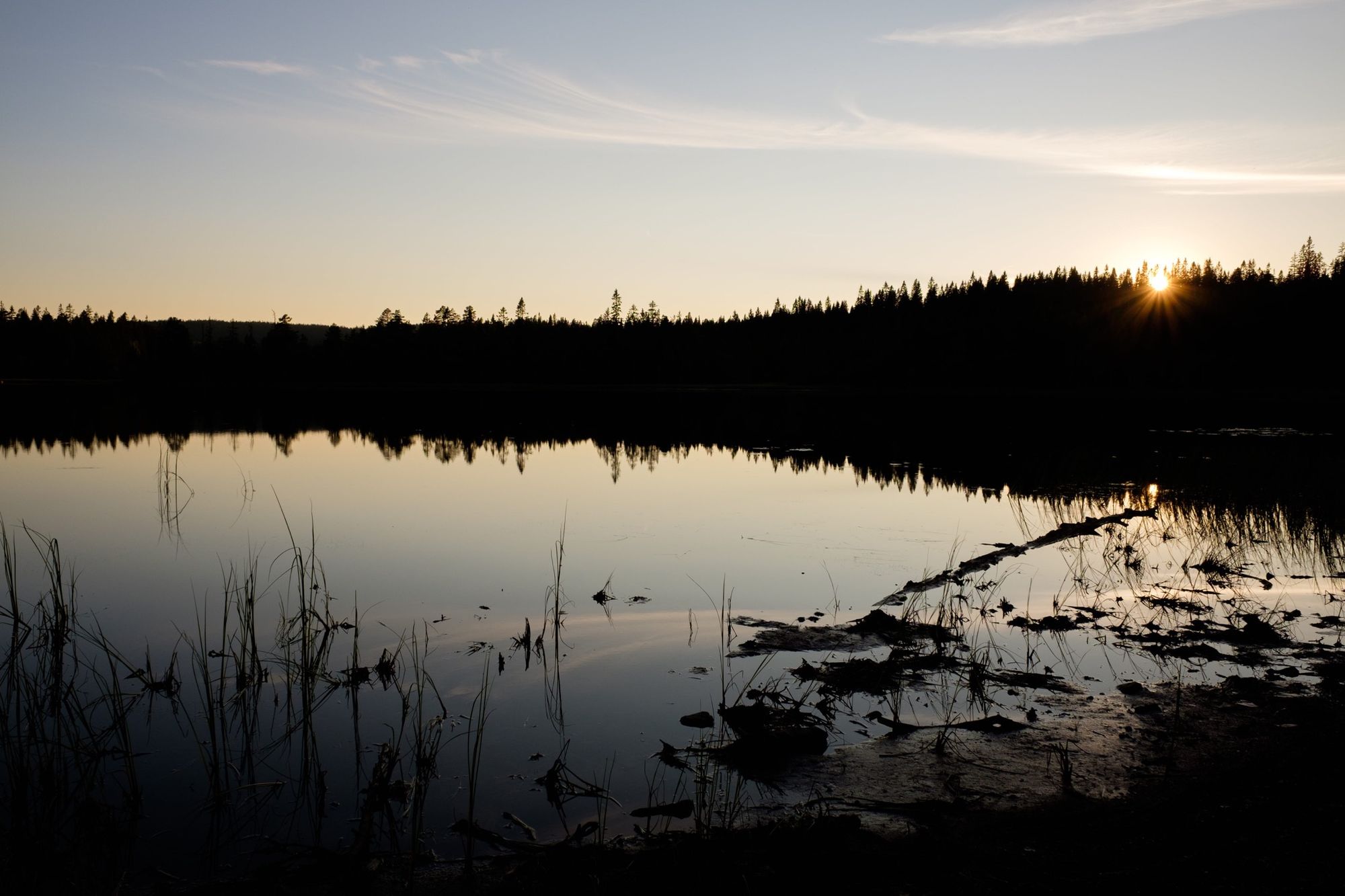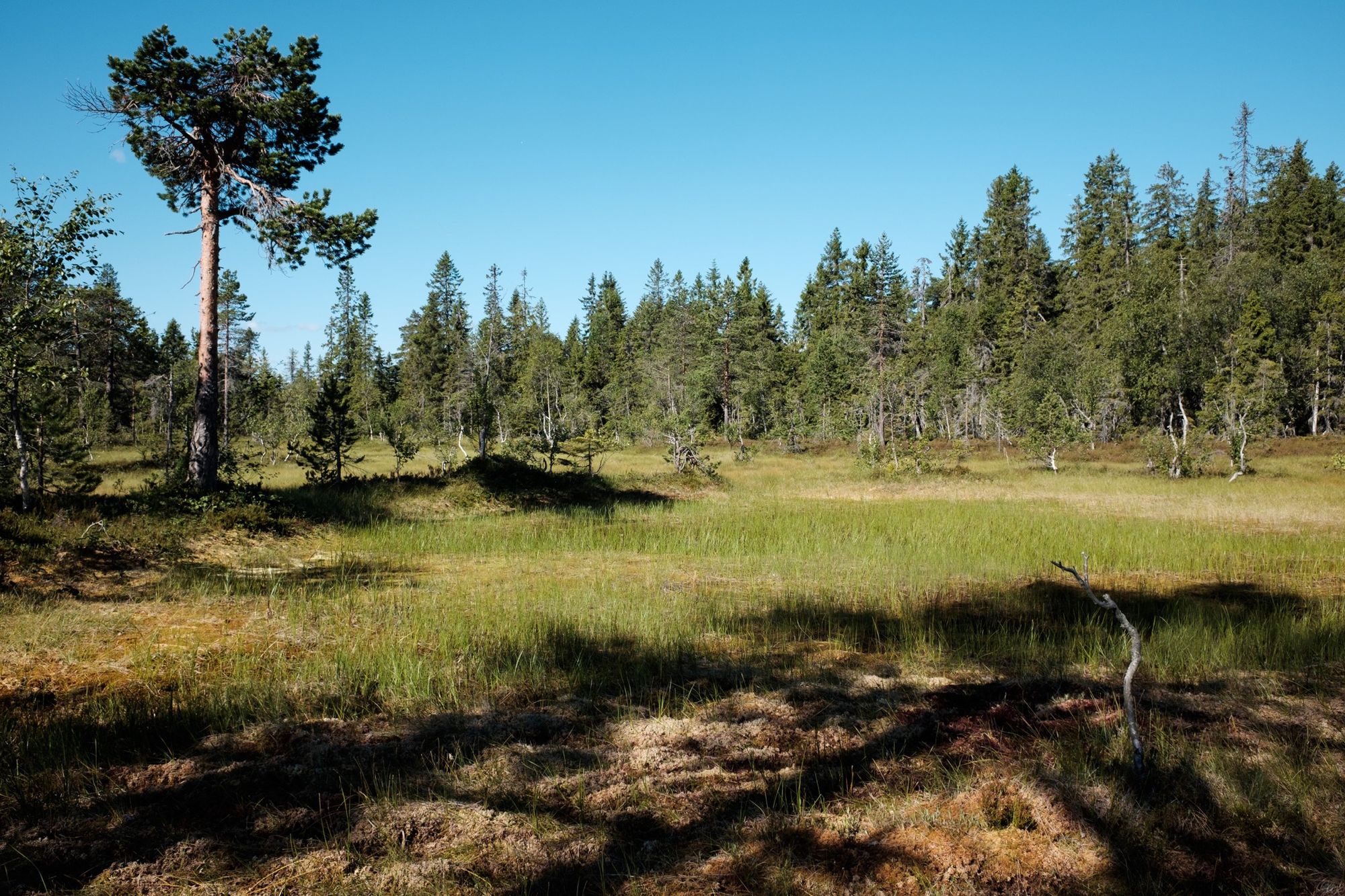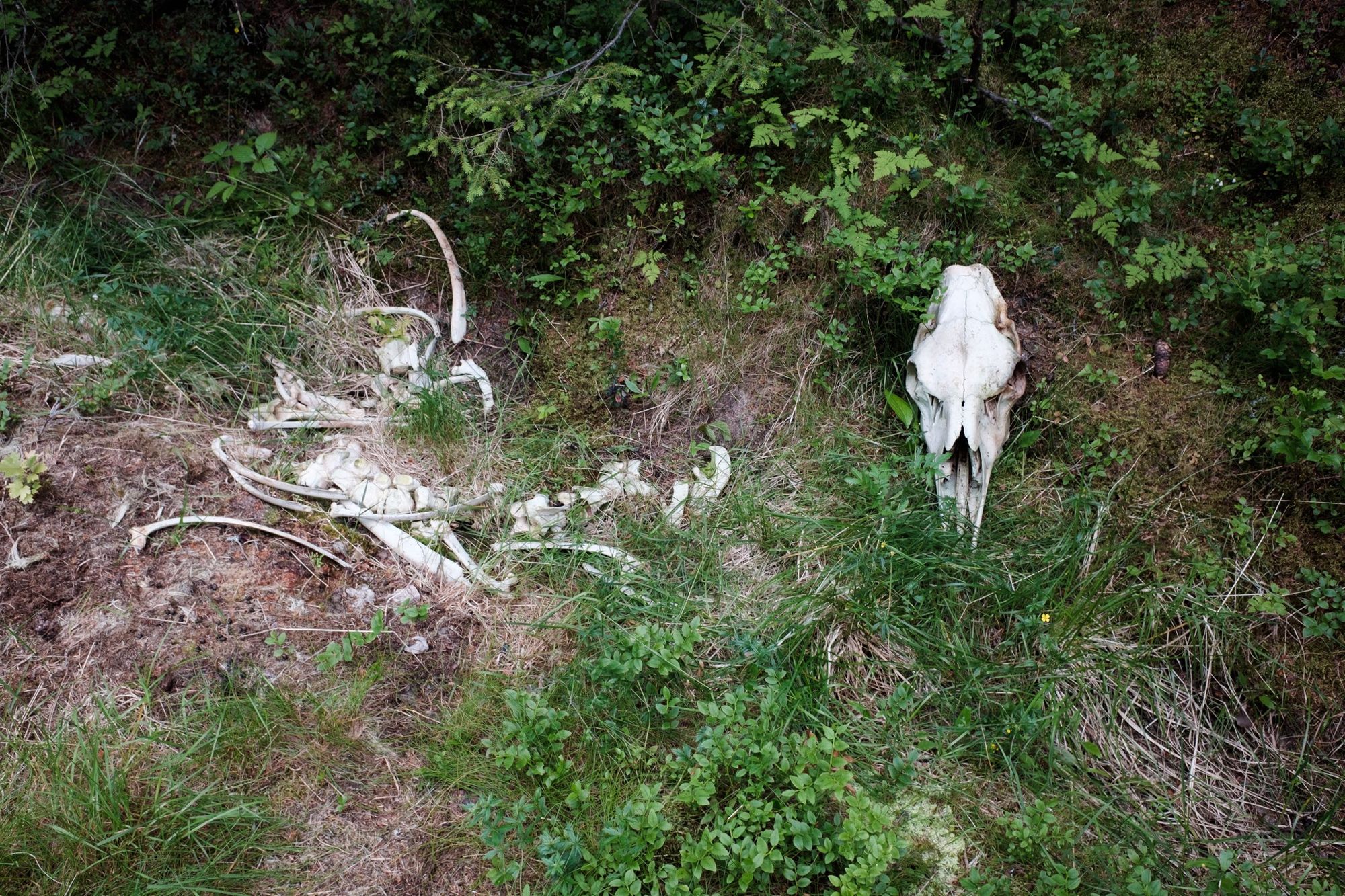 There are several distinct stages to the walk. After walking along the river out of the city, you immediately plunge into the Nordmarka Forest, which offers miles of truly superb walking through vibrant and diverse woodland. There's loads of wildlife here – I spotted an elk within a few hours. The forest becomes less wild after this section, and commercial forestry does intrude, but there's something undeniably magical about a forest journey that extends unbroken day after day.
It's worth joining the DNT for many reasons, but gaining access to their excellent hut network is reason enough on this trailSelf-service DNT huts equipped with food stores are more common in the second half of the walk. You'll need to cover 65 miles before your first resupply at Lygna, where there's a very small convenience store next to a restaurant. Unfortunately the store only sells snacks, but it's possible to cobble together a serviceable resupply here if you get a good meal in at the same time.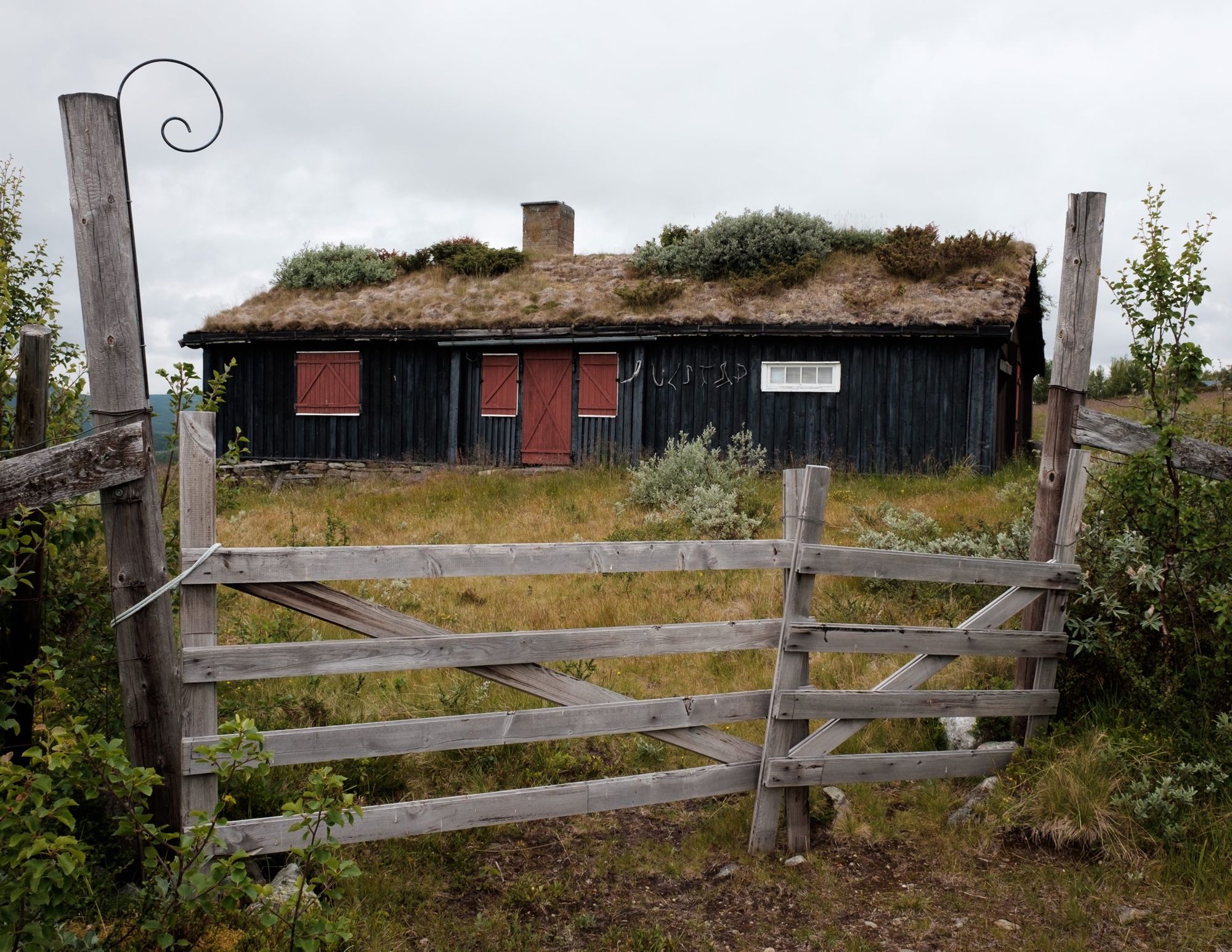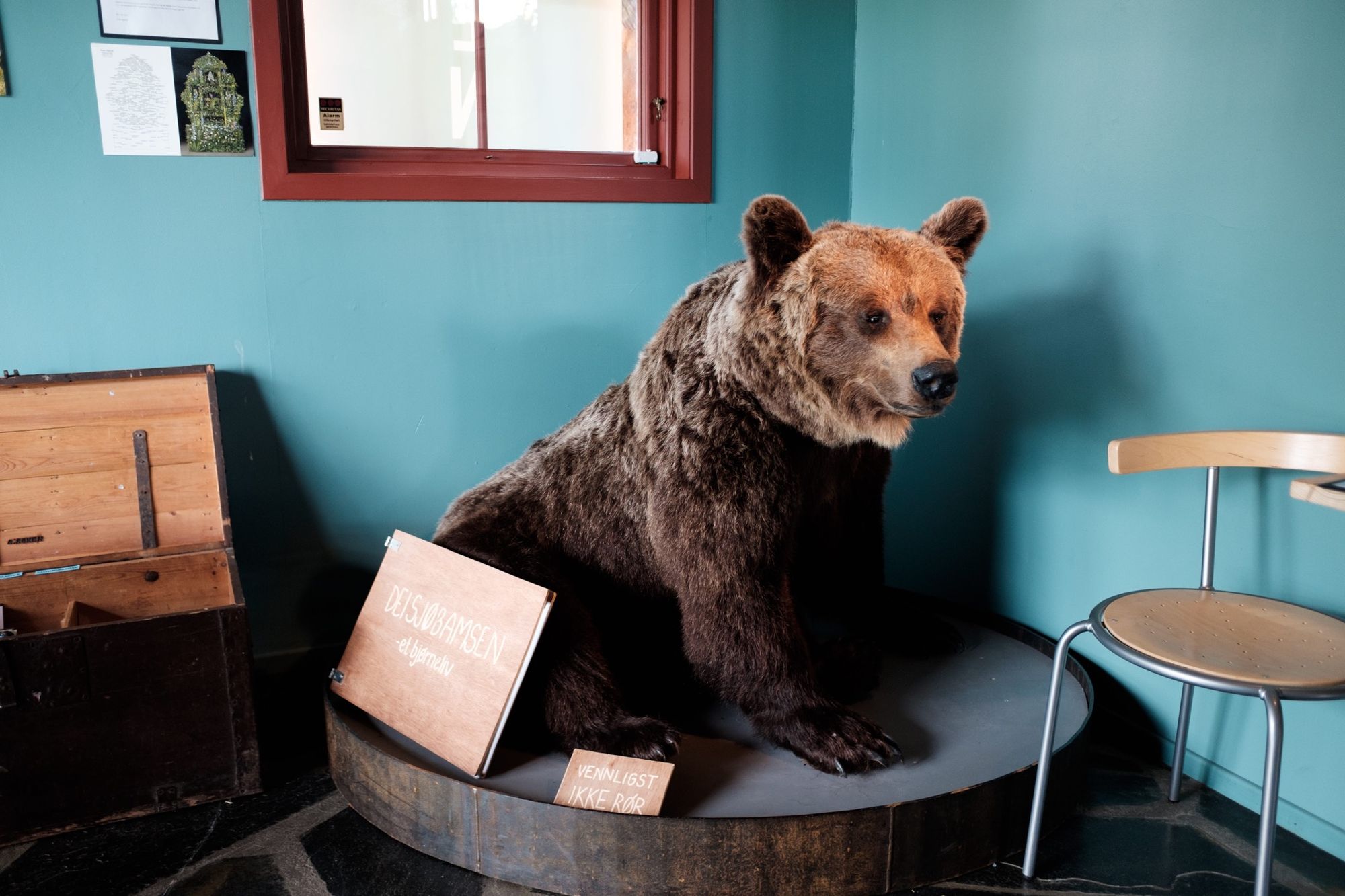 Most of the best walking is in the second half, too. After the interesting museum at Kittilbua, the trail enters the Langsua National Park: a superb area of upland tundra, bearing more than a passing resemblance to the Cairngorms, through which reindeer roam (and bears). Much as I loved the woods, striding out over these windswept uplands and hunting for snow patches was a real treat.
The mountains soon get bigger and more dramatic, but the trail never goes far above 1,600m (near to the summit of Vangstulkampen) before heading towards the Jotunheimen National Park. If there's any disappointment in this trail, it's that it ends just as the landscape is starting to get really exciting. A natural continuation would go down Leirungsdalen, Svartdalen, Storadalen and Visdalen to end at Lom for a splendid valley tour of the eastern national park. If I'd had more time, I would have done just that.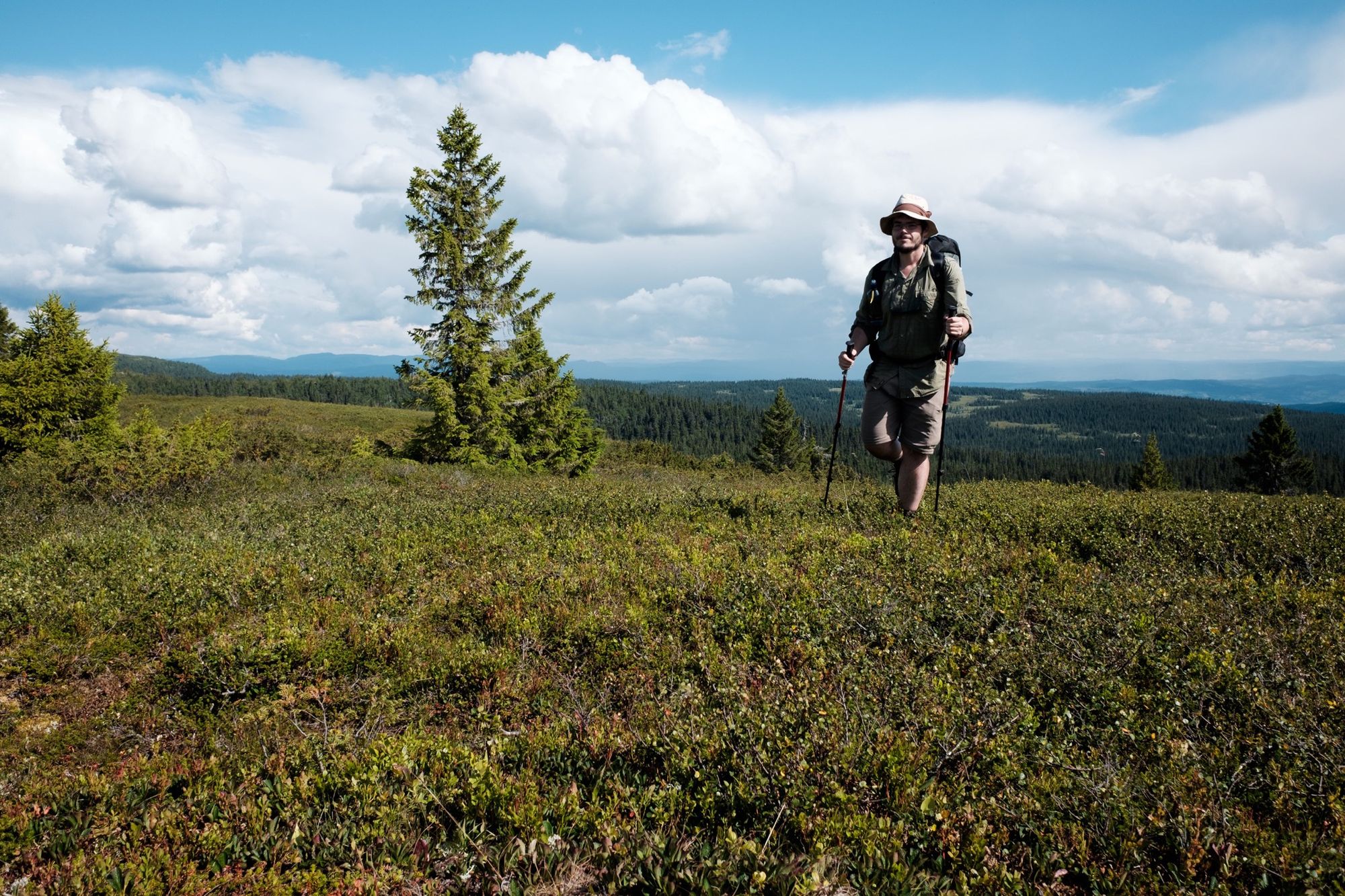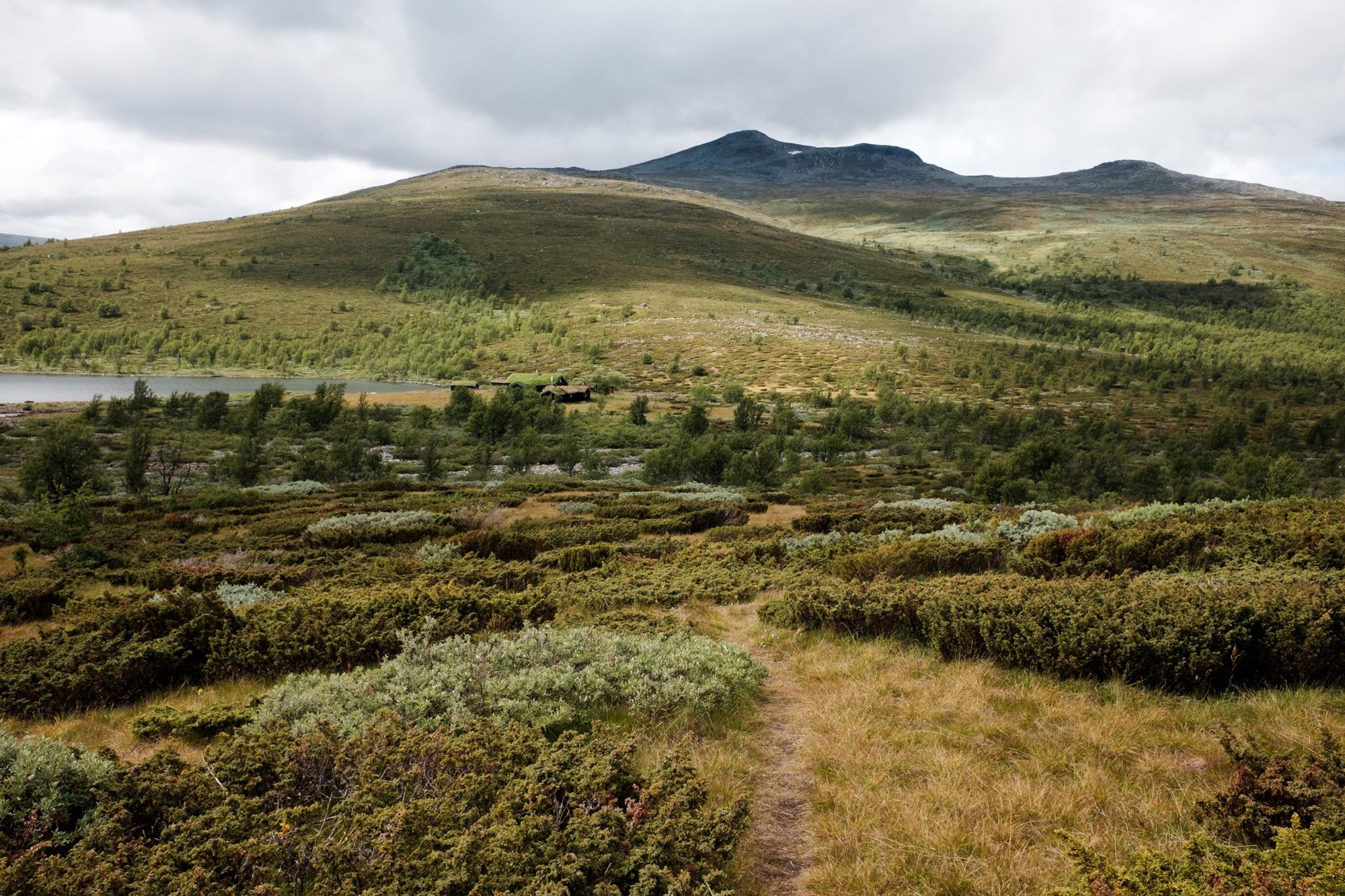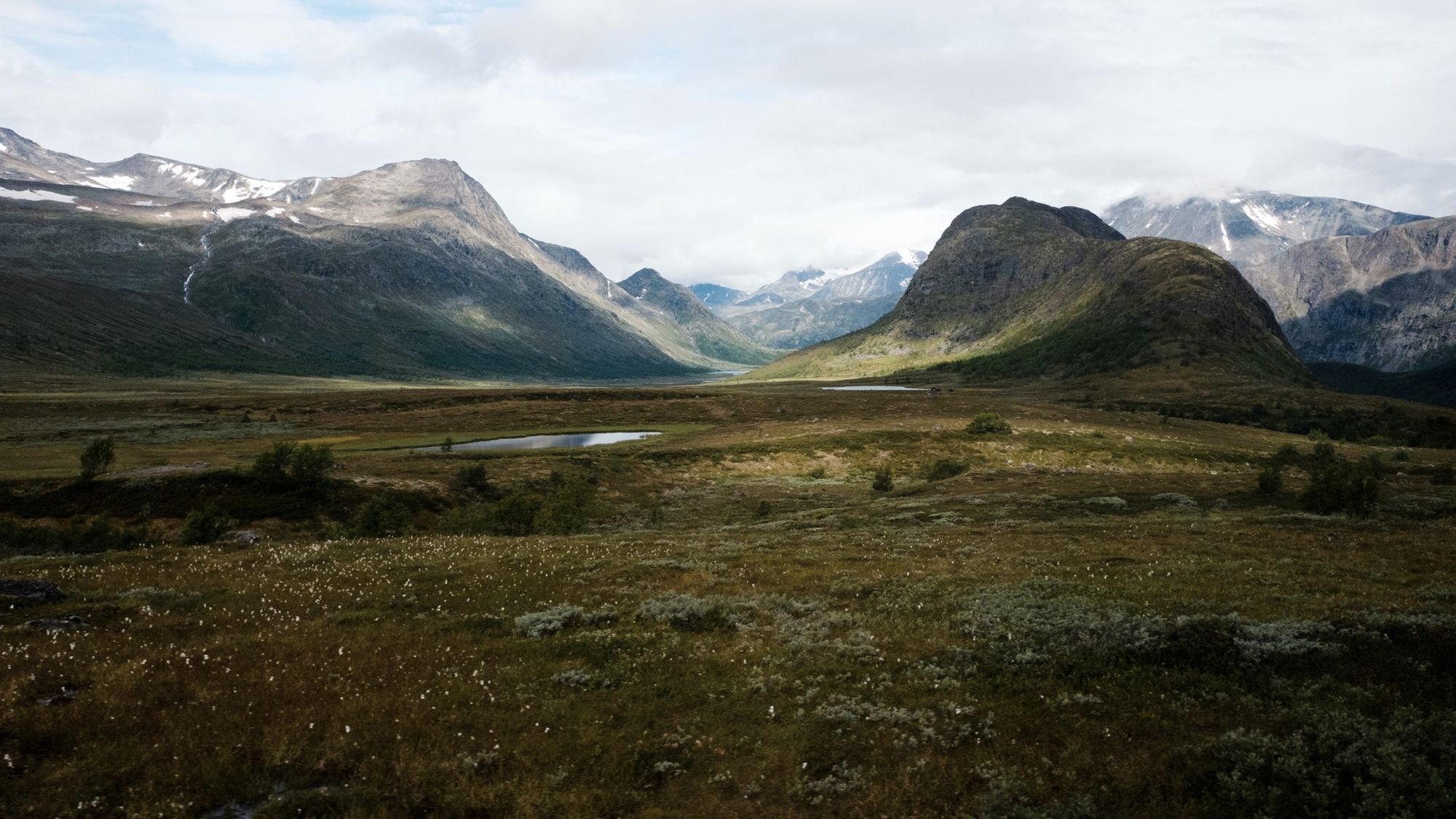 Gear
This was an ultralight trip for me, my first major trip with a base pack weight of just over 5kg. If you want to go ultralight in Norway, I'd say this route is an obvious choice: it's pretty non-serious for most of its length, hiking in sheltered forests much of the time, and you're never more than a short day from a road or village. On the other hand, the easier terrain could be a good excuse to pack a few more comfort items. I was averaging over 25 miles a day on this trail without really trying.
For mapping, I went 100 per cent with Gaia GPS: printouts of the route in my pack (which I never looked at) and the app on my phone. The route is very well marked most of the way, but was occasionally disorienting in dense woodland. A GPS-equipped map was far more useful than map and compass would have been.
Although this is prime bug country, I didn't find the bugs too bad, and was able to hike in shorts most of the time. The weather was mostly hot and sunny or cloudy and humid. I saw very little rain.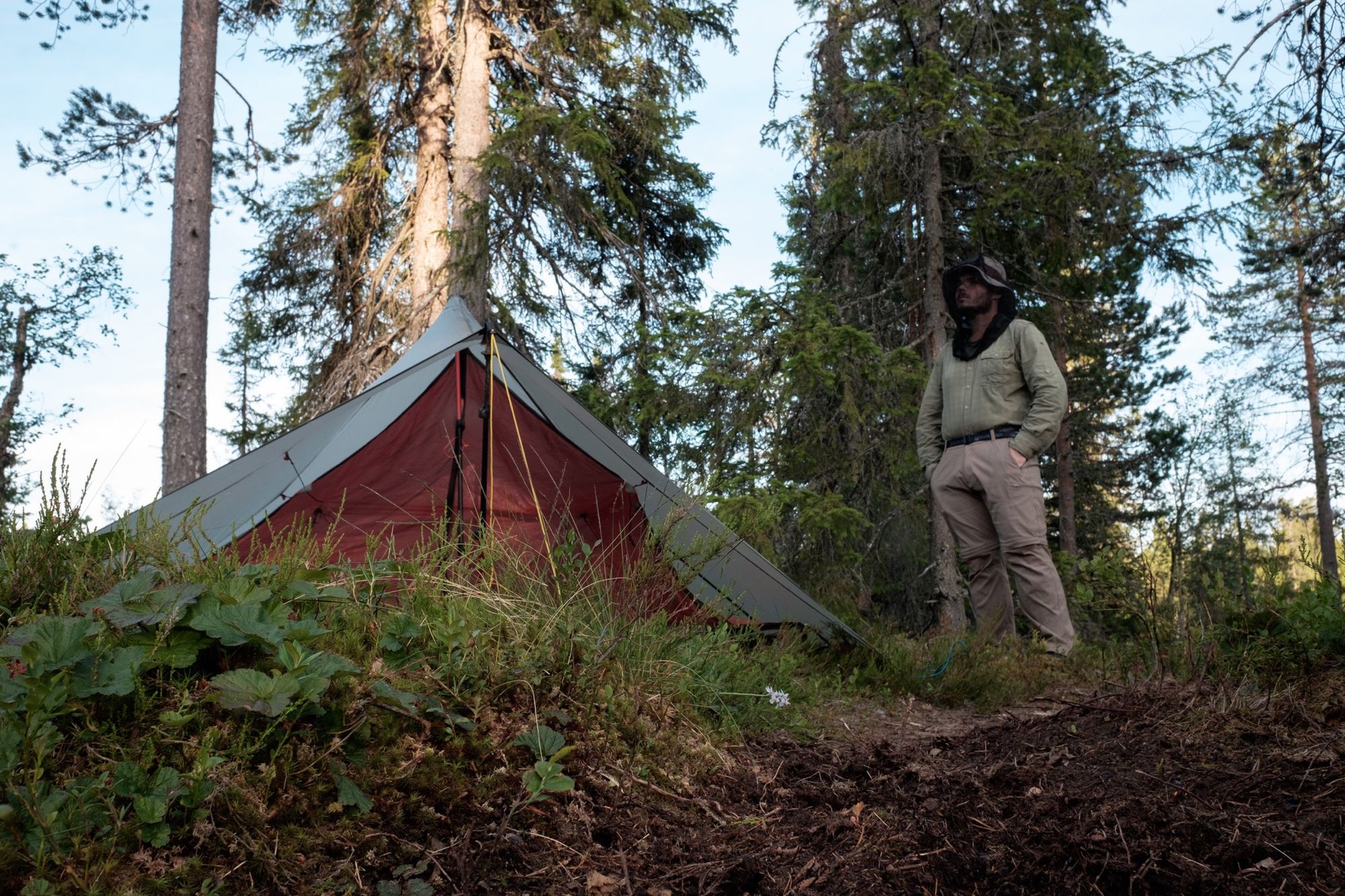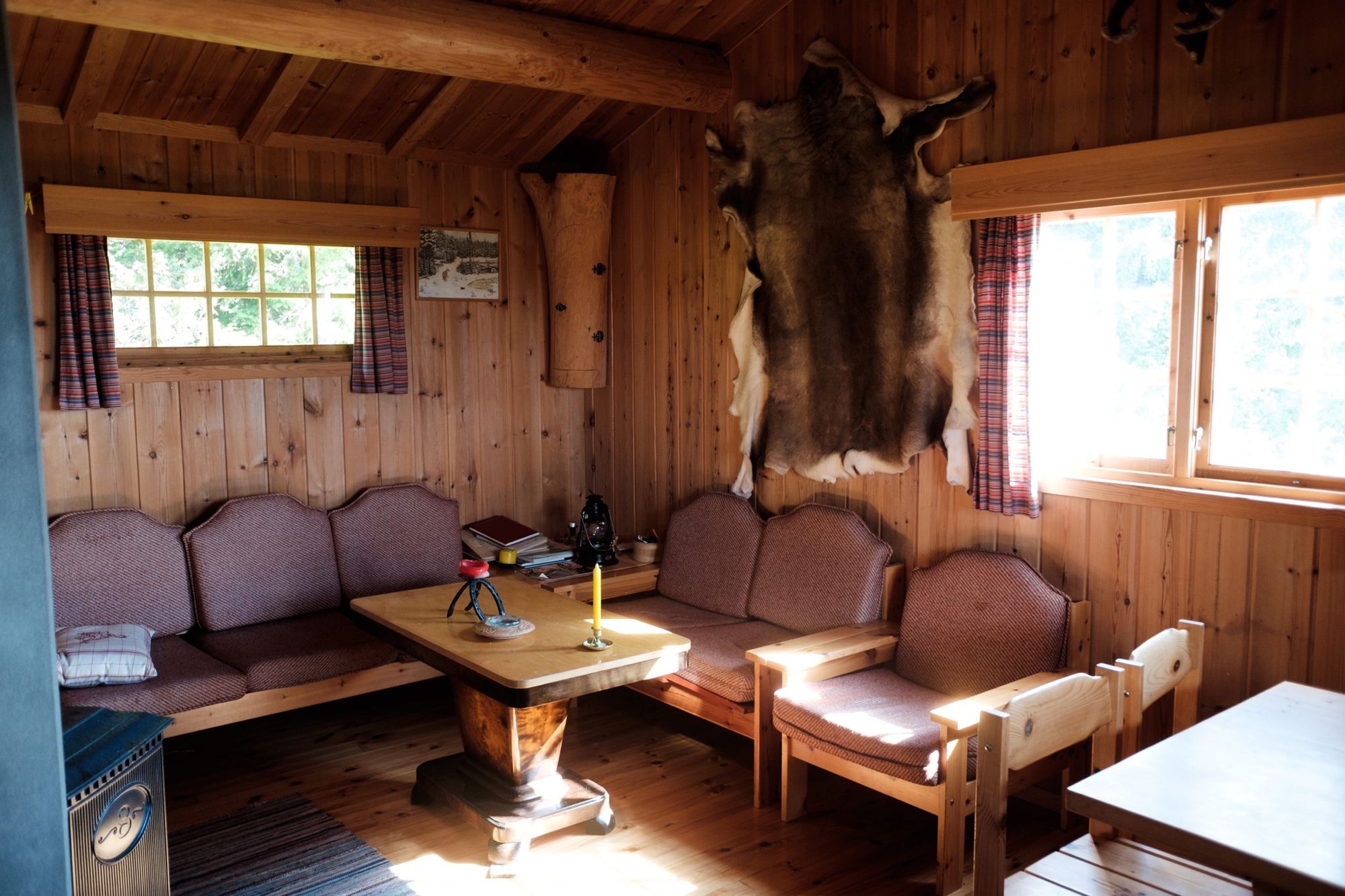 Mesh-lined trail shoes worked fine for me as usual, but be warned – this is a very muddy trail in places. This brings me to the point of water supply. In the central section there is less water than you might expect for Norway, and when you do reach a water source it's often a filthy ditch trampled and churned up by cattle. Pack a water filter! In both the first and last sections there are many clear lakes and streams.
Lastly, the most important item of gear on this trail is arguably the DNT hut key. It's worth joining the DNT for many reasons, but gaining access to their excellent hut network is reason enough on this trail – resupplying without using the huts would require tedious detours from the route. Besides, it's nice to spend a night in a hut every now and again after sleeping in the woods.
Alex Roddie Newsletter
Join the newsletter to receive the latest updates in your inbox.
Comments