The delicate balance of information and uncertainty in adventure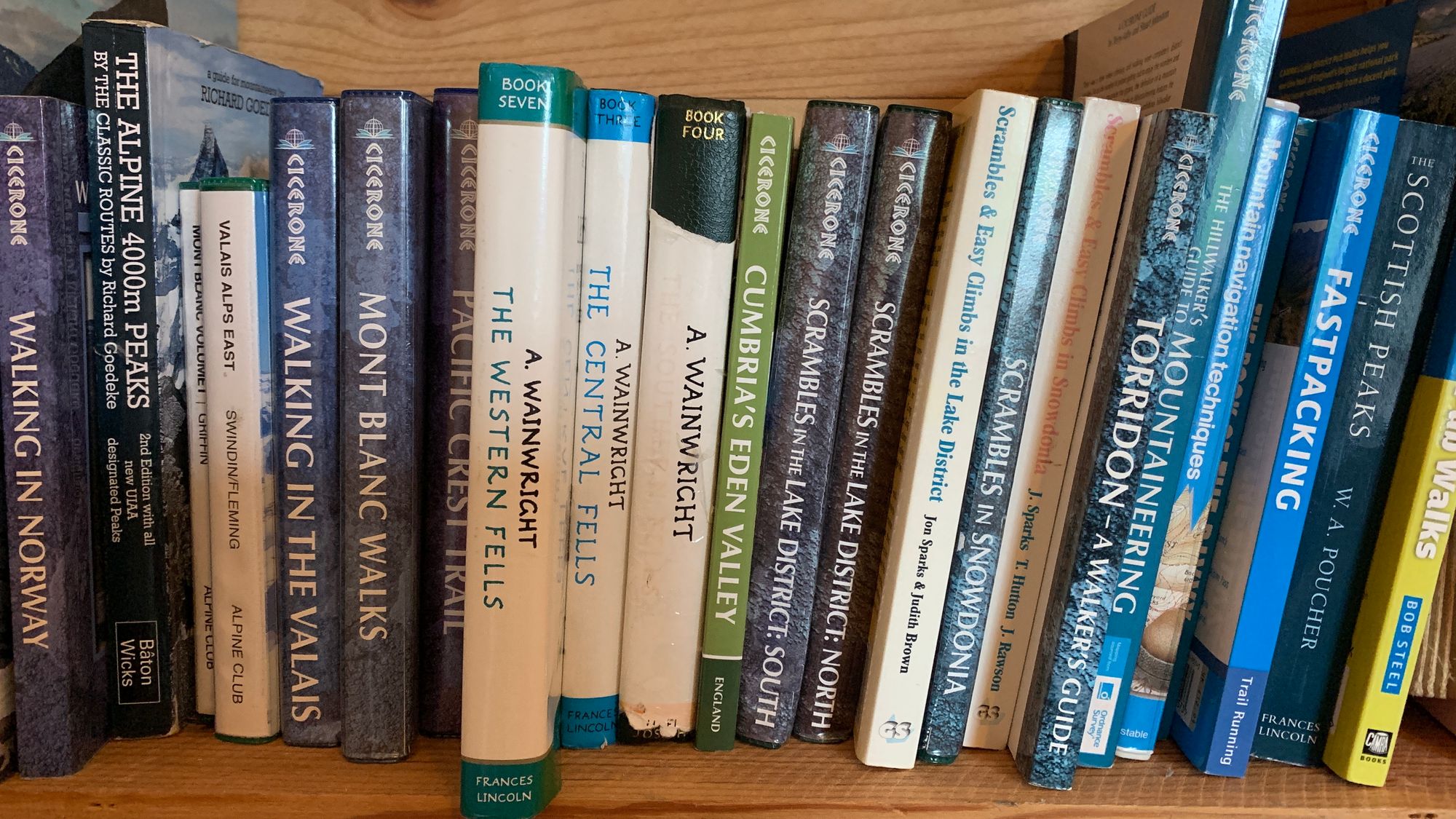 This essay was first published in my Pinnacle Newsletter on 26 April 2019. Sign up for my newsletter here.
Some say that 'adventure' has become a meaningless term. Today, it's used for everything from a five-minute walk in the park to summiting unclimbed peaks, but most would agree that an element of uncertainty or challenge is required. If you can be sure of the outcome, and if it does not push you in some way, it isn't an adventure. But where do guidebooks and other sources of information fit into that puzzle? Do they reduce adventure, or can they enhance it?
I recently had the pleasure of interviewing two Cicerone Press stalwarts: Kev Reynolds (guidebook author and editor) and Jonathan Williams (publisher and Cicerone's MD). The resulting interview is ostensibly about the new book Fifty Years of Adventure (which celebrates Cicerone at 50) but our conversation flowed through a variety of topics before exploring how guidebook authors and publishers tackle the nature of adventure itself.
I asked the following question:
In the book, Cicerone's mission is described as to 'provide a great time on the hill'. Given that a successful adventure is often a delicate balance between having the right information and retaining an element of risk or uncertainty, how does Cicerone try to find the right equilibrium?
I found the responses fascinating. It's clear that the people at Cicerone have devoted much thought to this question over the years, and perhaps it's no accident that the most adventurous people I know all have bookshelves groaning under the weight of Cicerone guidebooks.
Kev Reynolds replied:
Like a caring parent, the aim is to lead my readers away from the familiar into places that will reward with the surprise of the new ('a great time on the hill'), for it's only by venturing into the unknown that they will find their own adventures – but not at the risk of life and limb.
Some level of risk or uncertainty must be retained for the adventure to be satisfying, Kev said, but the role of the guidebook author should be to reduce actual danger wherever possible – in many cases by shouldering that burden instead. "When researching routes," he added, "it is I and my fellow guidebook writers who face unknown risk and uncertainty – getting lost and testing the boundaries so our readers won't have to."
Jonathan Williams gave a similar response:
Finding the right equilibrium is interesting, to be sure. We don't pull back from things that are challenging, but we do take care to describe things as they are, in full detail where necessary, not hiding anything … but a step-by-step guide to a wilderness trek is also quite wrong, infantilising even.
For me, the key point is that guidebooks open us up to the possibility of exploring somewhere new. Had I not picked up a copy of Steve Ashton's classic Scrambles in Snowdonia at the age of 18, I would never have taken up rock climbing or mountaineering. Those who insist that these places should remain undocumented are missing the point; we need to be shown the opportunities that exist in the world, and a good guidebook will provide the right amount of information to facilitate adventure without diluting it.
Perhaps there's a lesson here that we can apply to all outdoor writing. If we can retain a sense of awe, wonder and mystery while educating the reader and creating new ideas for places to walk or climb, we'll have done a pretty good job.
Alex Roddie Newsletter
Join the newsletter to receive the latest updates in your inbox.
Comments