Down the Rabbit Hole with James Roddie and Mike Webster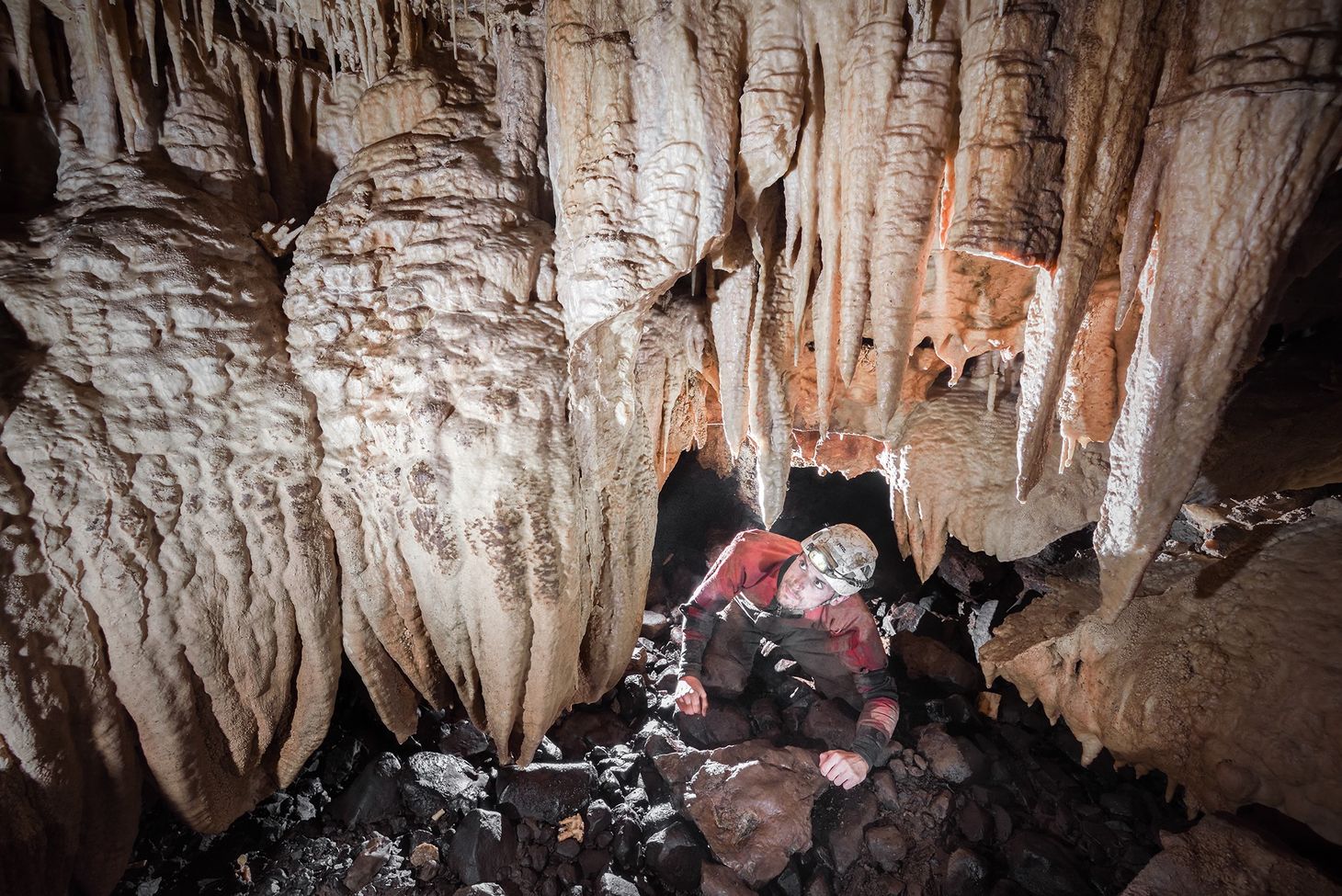 On 10 November 2019, I attended the world premiere of Down the Rabbit Hole, the new film by Mike Webster about my brother James Roddie and his complicated relationship with mental health and the outdoors.
From the film's page at Spiral Out Pictures: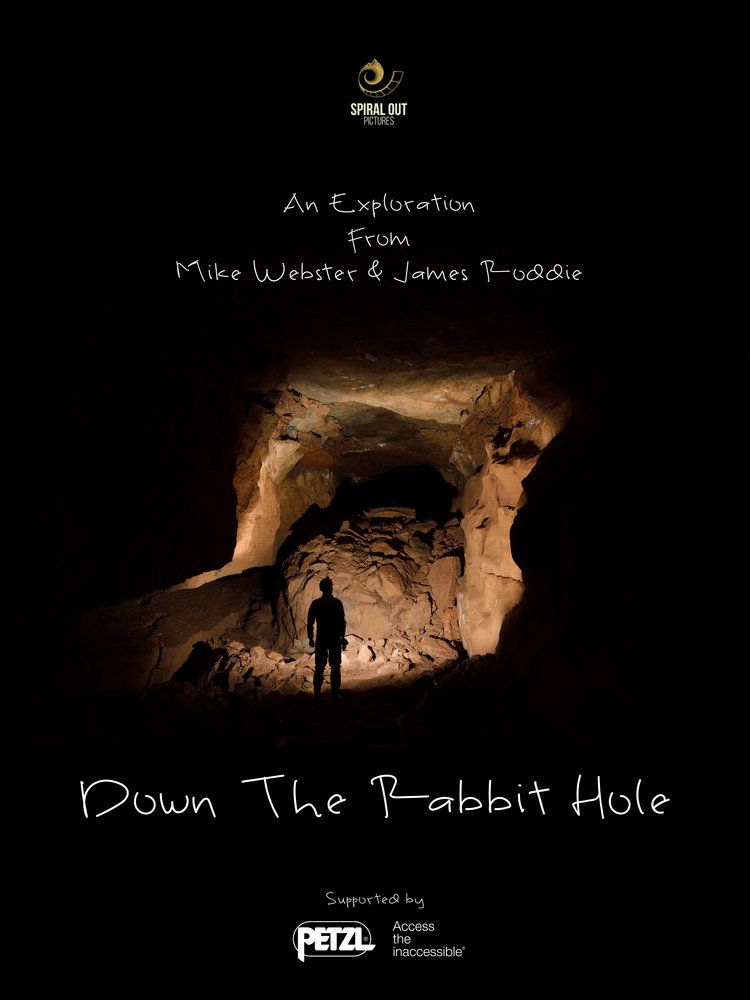 Down the Rabbit Hole is the culmination of a year-long project looking at professional photographer James Roddie's exploration and photography of three of Scotland's more recently discovered caves. It is also a story of mental health, illness, and recovery.

James Roddie is a caver, climber and professional photographer. He's also a 30-year-old man with an eating disorder. After the death of his father, James deals with it the best way he knows how – heading underground with his camera. Delving into his story, James candidly explores why caving, adventure, and mental health are so intricately tied together.
I think the first time I realised that not all was well with James was when I found out that he'd been hospitalised. I was living in Glen Coe at the time, and he was in his first year at the University of East Anglia in Norwich. His heart stopped overnight and he had to be resuscitated. I'd been largely unaware of the colossal struggle he'd been facing every day: the domineering presence of an eating disorder.
His development as a mountaineer had coincided with the deterioration of his mental health – except it wasn't really a coincidence. Mountaineering had given him something to strive for, but it could also make things considerably worse. In pictures from our first two Alpine seasons, 2007 and 2008, he looks dramatically thinner than he'd been only a couple of years before. Like me, he'd been an overweight teenager, and in exercise – particularly mountaineering and solo climbing – he found a route to rapid fitness gain and weight loss. Unfortunately, it also contributed to disordered eating and had a catastrophic impact on both his physical and mental health.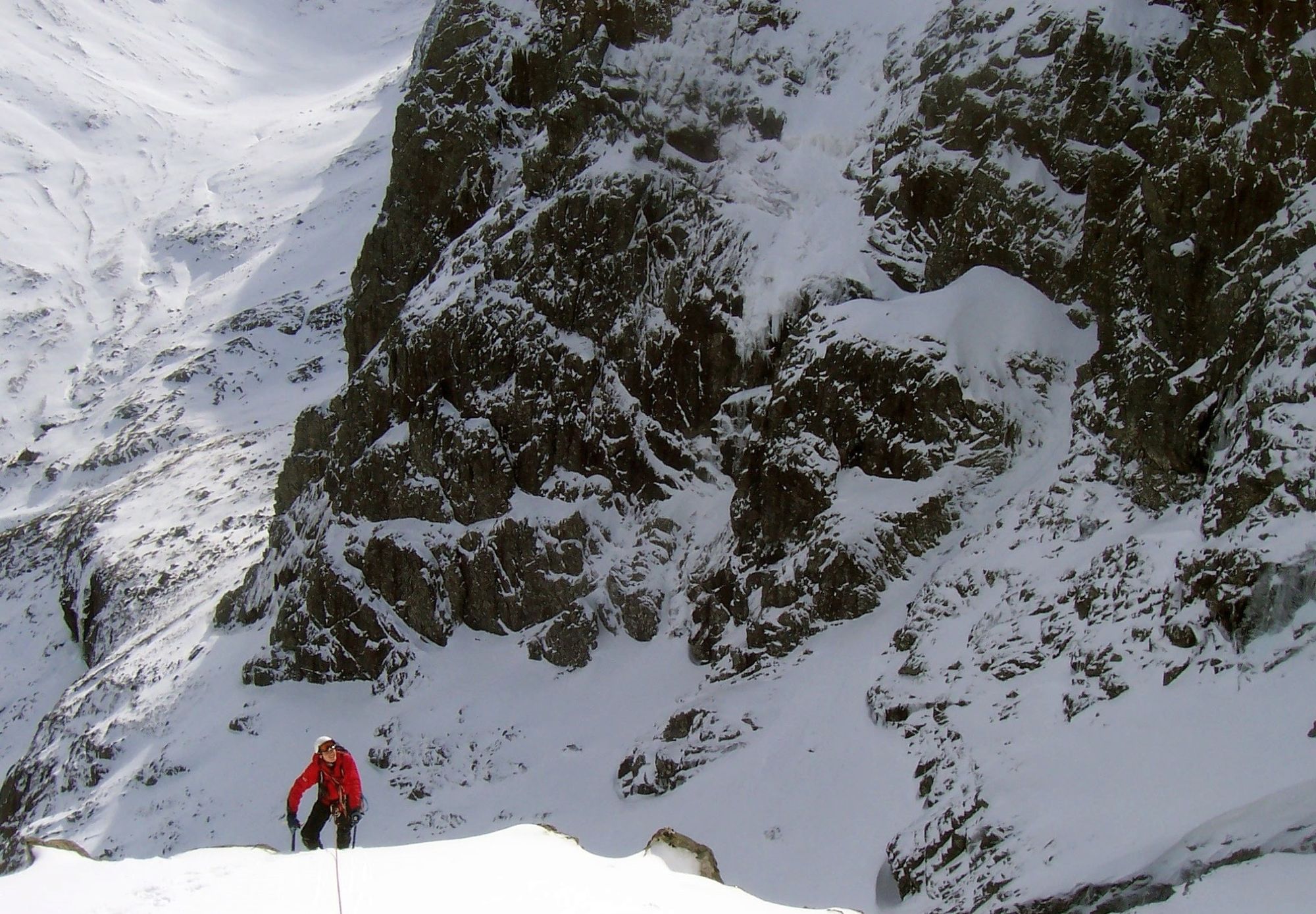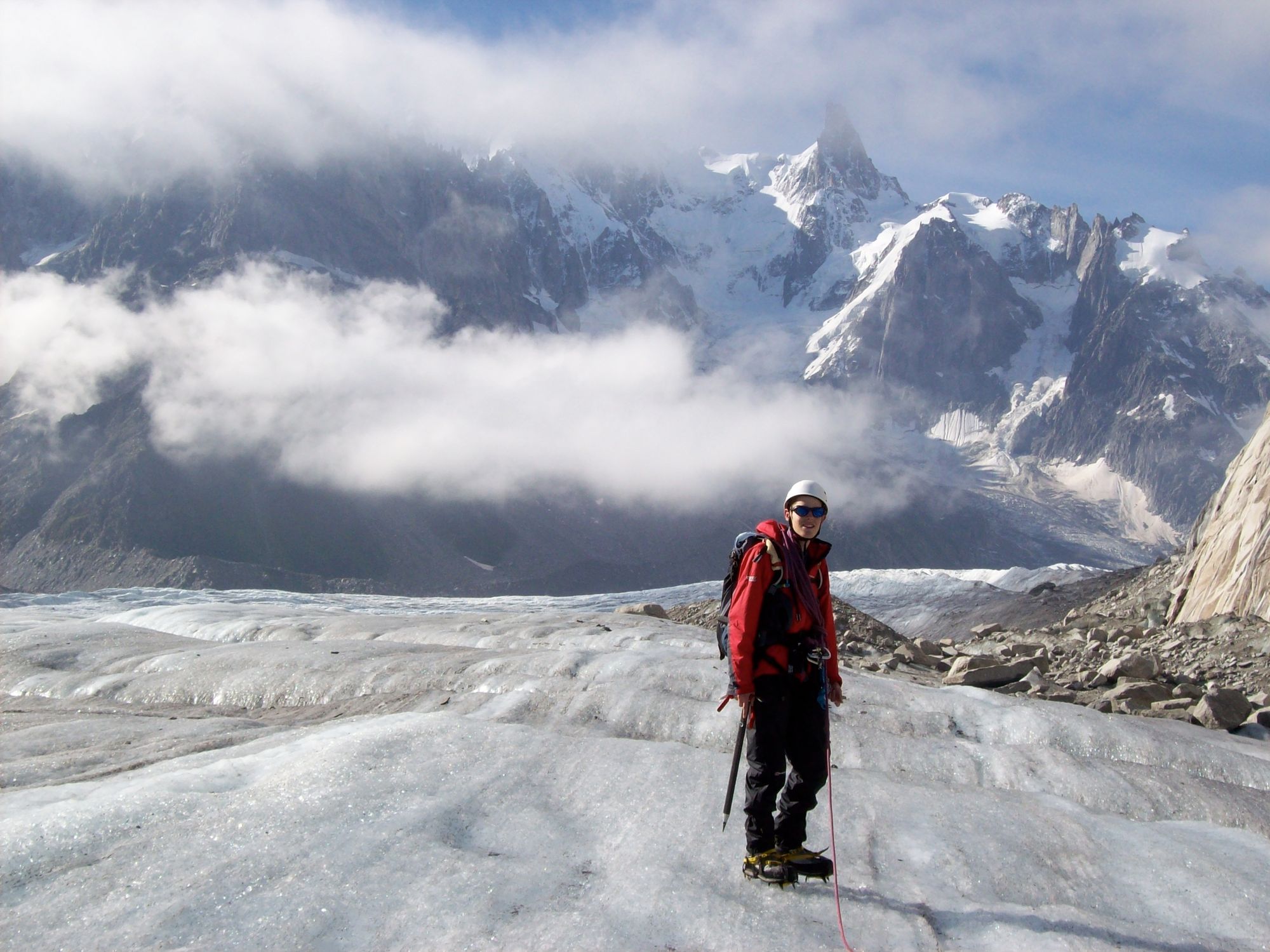 During his recovery, James was told that he would never climb a mountain again. I think this rubbed him up the wrong way. But as he eventually discovered, there is more to the mountains than increasingly risky solo climbing – and in time he discovered the esoteric delights of caving and cave photography, an adventure pursuit that had a unique power to nourish him.
Down the Rabbit Hole
This story is told in Down the Rabbit Hole, a remarkable creative collaboration with film-maker Mike Webster of Spiral Out Pictures. Mike had to learn how to cave when this project began, so it was something of a learning curve – and watching him fight his way along a narrow 'squeeze' in one of the caves was both funny and a little alarming!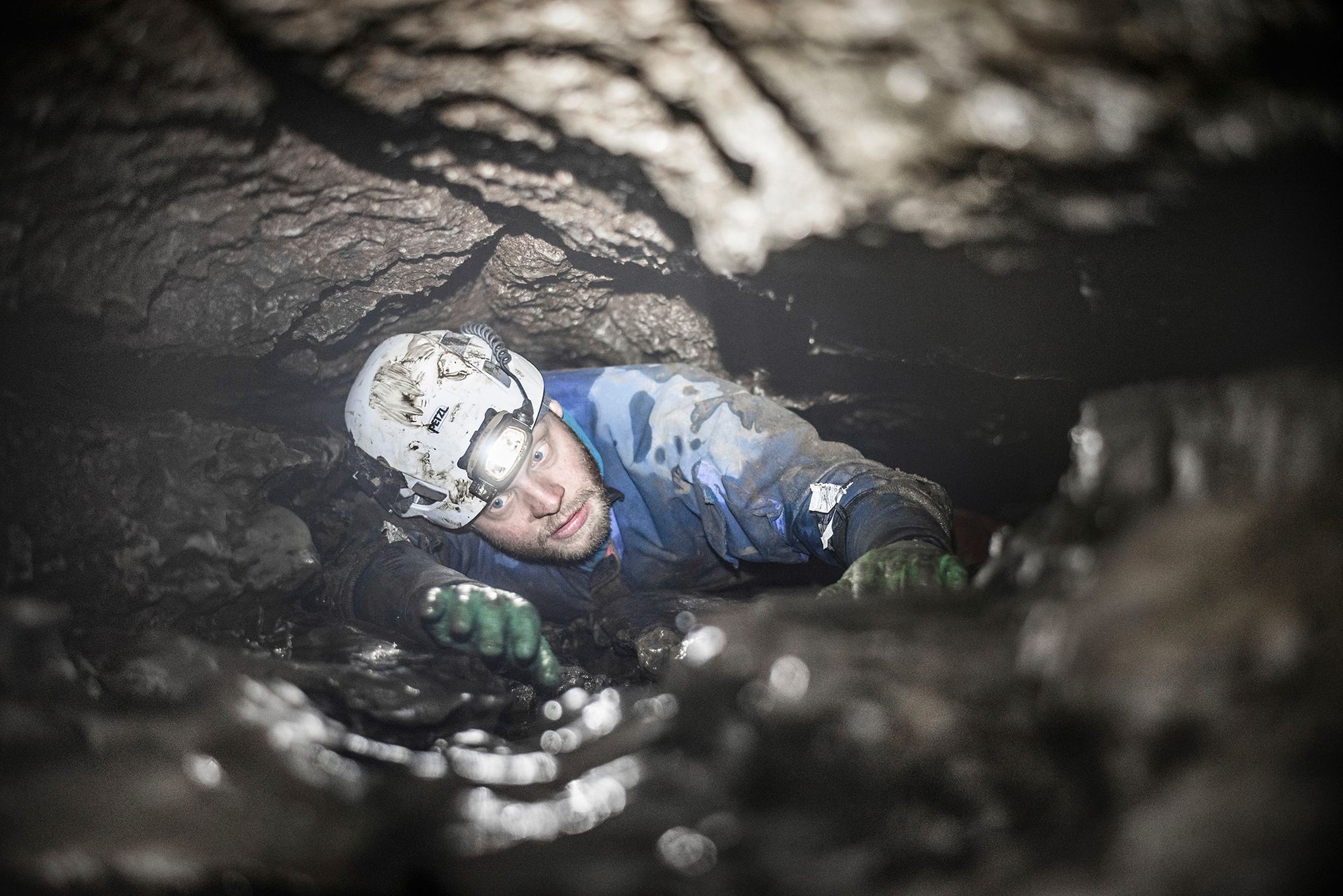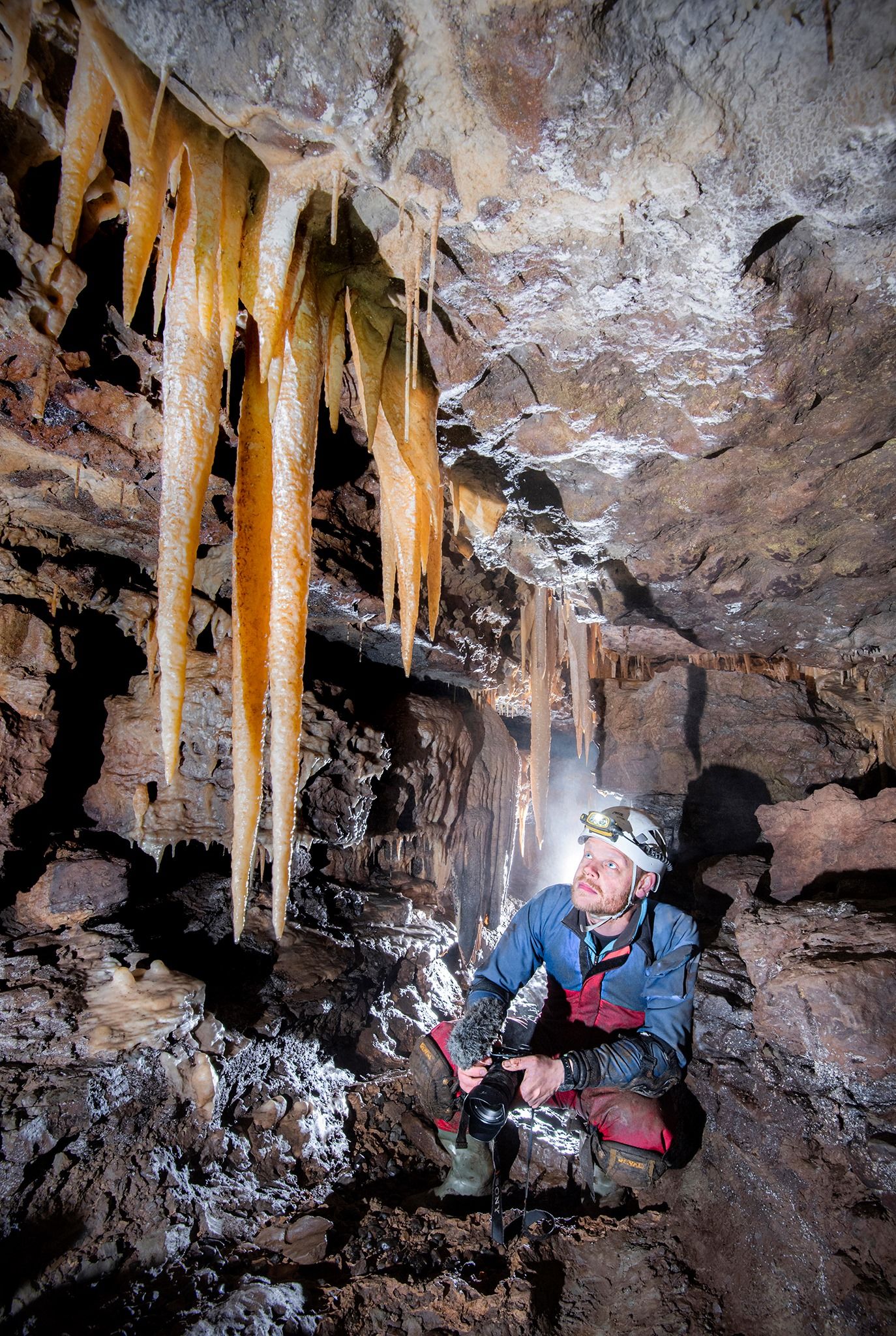 In addition to exploring James's journey in mental health and his eating disorder, the film is also an exploration. Caving is the final frontier of undiscovered terrain in the British Isles. New caves are being discovered all the time, and many caves are vast, stretching for miles underground. Pristine beauty can be found there by those with the skill (and those who aren't bothered by mud and confined spaces). Professional photographers rarely venture underground, and James wanted to create high-quality images – the first to his knowledge – from these caves. The seeds of an ambitious project were sown.
Attending the premiere at Eden Court this week was a privilege. James and Mike introduced it to a packed audience. I'm as biased as they come, so this isn't a review, but I found the film intense, atmospheric, emotional, honest, and also quite funny in places. In the film, James speaks candidly about mental health, and illuminates his journey with such frankness that I learned a thing or two myself.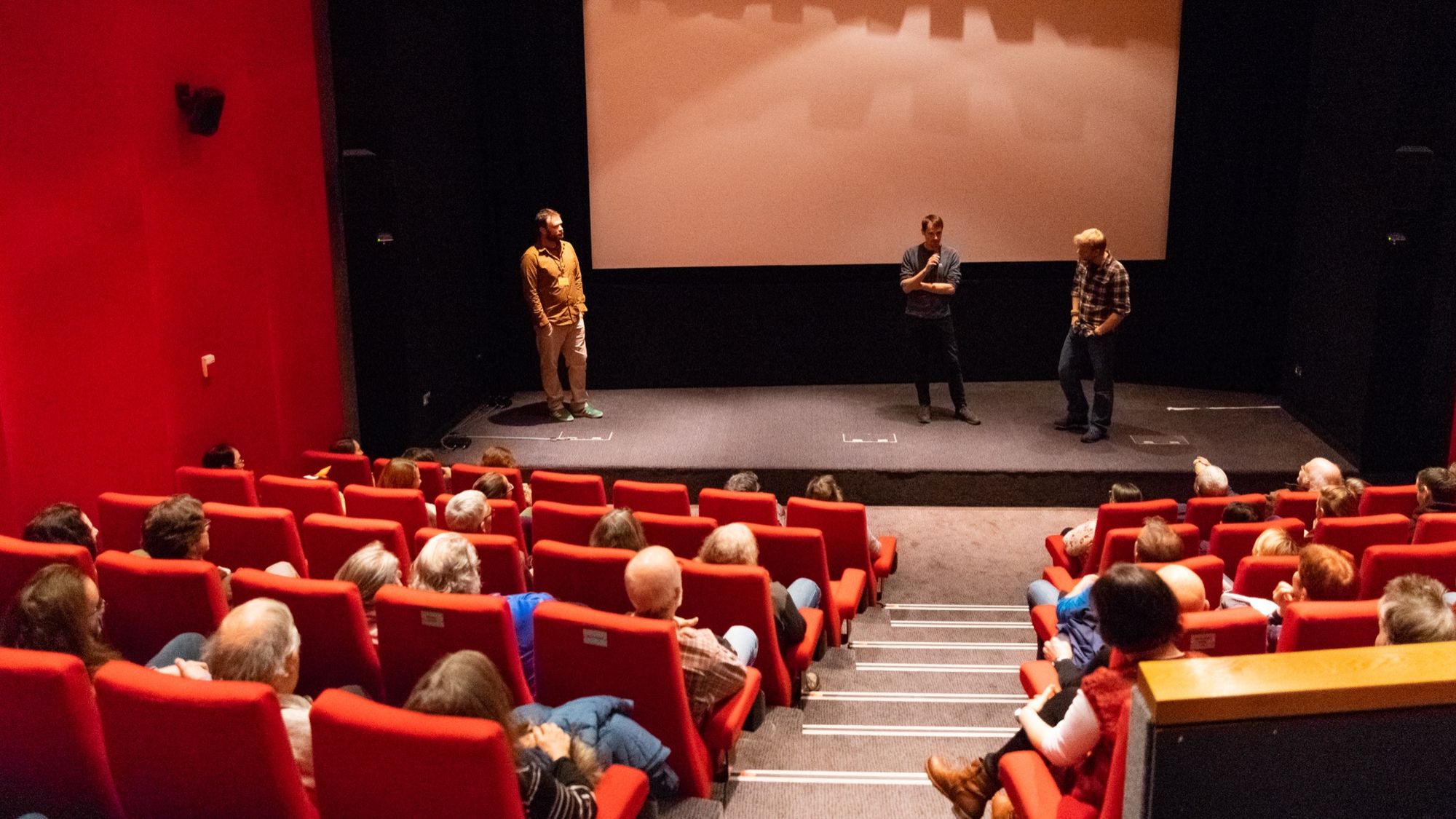 From my perspective, watching this film was an emotional experience. It deals with the death of our dad – an event that catalysed a major trough in James's mental health rollercoaster, and led to periods of anxiety for me too. Some of the photos featured in the film of James from a decade and more ago also feature a considerably more overweight version of me. As I watched the film, it struck me that my own process of weight loss, which is ongoing, could just as easily have spiralled into an eating disorder for similar reasons. Mental health is relevant to us all.
Although our dad's death was painful and tragic, it also occurred to me while watching the film that it led to a new flowering of creative possibilities for each of us: this film project for James, and some of my very best writing for me. Nothing in life is simple, and worthwhile things can grow from tragedy.
Technically, this film is an impressive achievement. The obstacles to filming underground are immense. Water, mud, low temperatures, rocks, dust – any number of factors can wreck your gear or compromise footage. Mike and James can be incredibly proud of what they've achieved with Down the Rabbit Hole. It's an important and engaging story, told well.
Mental health and the outdoors – a complex picture, not a simple one
There is a common narrative that the outdoors is good for mental health – no ifs, no buts. While I think this can be helpful for some people, James's experience (and my own) reveals that this is a frankly simplistic narrative – and for some people it's an idea that can do more harm than good. At its best, outdoor recreation and adventure can provide an escape, a soothing presence, a sense of purpose and progression. It can also exacerbate mental health conditions, intensify negative thinking and make eating disorders considerably worse. Down the Rabbit Hole breaks important new ground in this conversation and I welcome its sensitive and nuanced approach to the subject of mental health and the outdoors.
Down the Rabbit Hole's next screening is on Friday 15 November 2019 at the Petzl Underground Night, Kendal Mountain Festival, and then on 30 November at the Dundee Mountain Film Festival.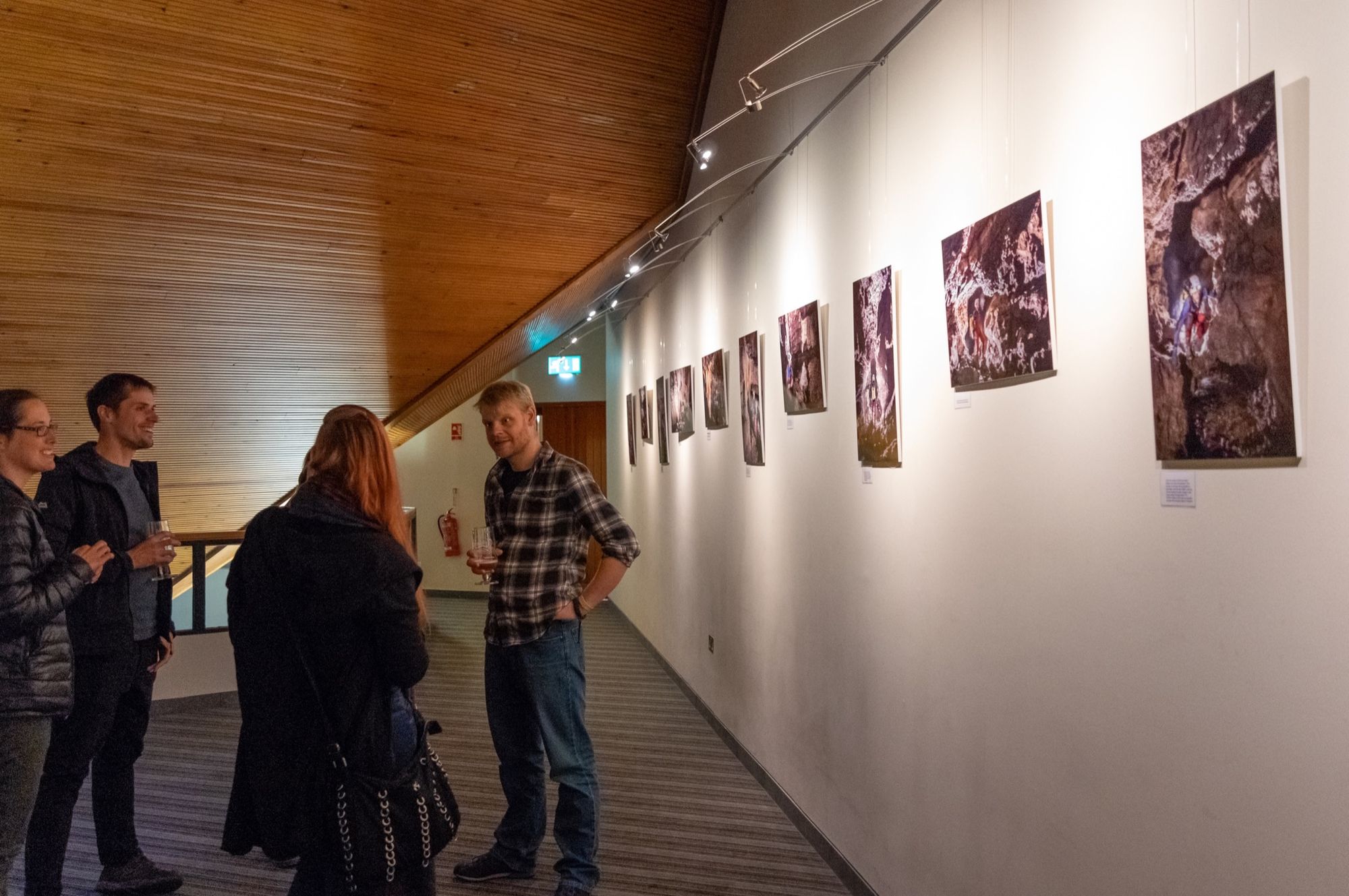 Further reading
Header image © James Roddie Photography. All Rights Reserved. Please don't reproduce any of the images in this post without permission.
Alex Roddie Newsletter
Join the newsletter to receive the latest updates in your inbox.
Comments