Make a difference for wild places with Wanderlust Europe, Alex Roddie, Chris Townsend, and the John Muir Trust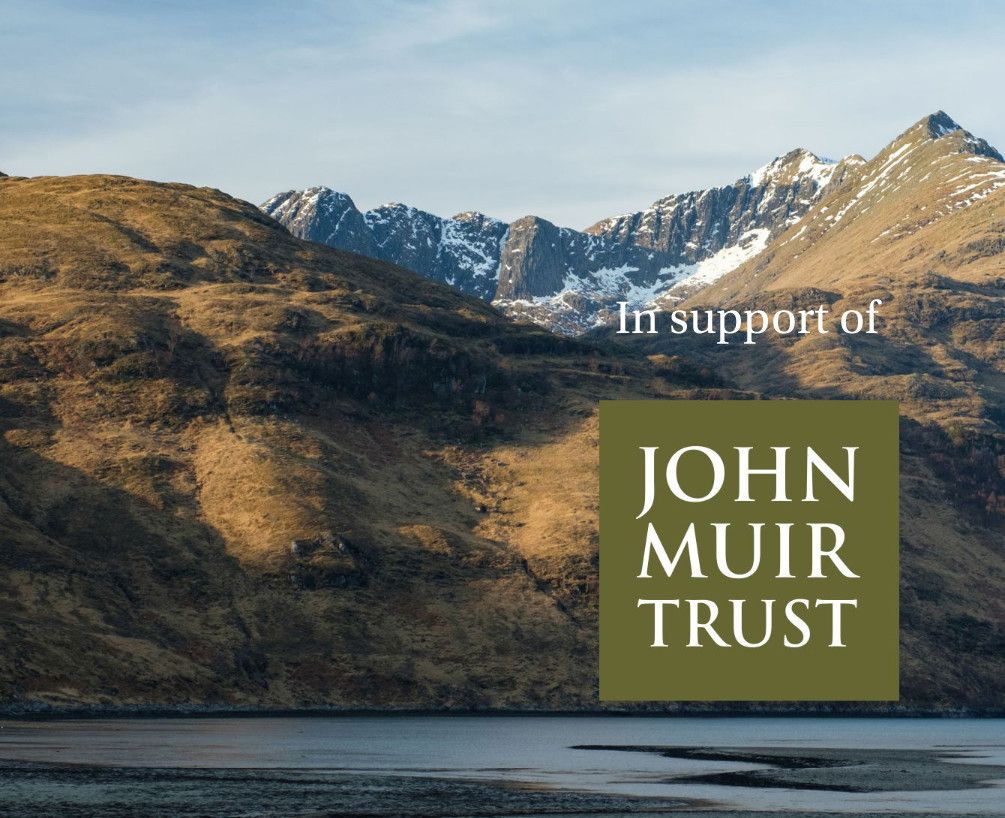 Today I am launching a fundraiser to help the John Muir Trust by auctioning a copy of Wanderlust Europe and a day out on the hill with myself and Chris Townsend.
Bid for a signed copy of Wanderlust Europe, the new book on Europe's most inspiring long-distance hikes, and a day out walking in one of the John Muir Trust's mountain landscapes with renowned backpacking expert Chris Townsend and writer Alex Roddie. All proceeds go direct to the John Muir Trust to help them conserve some of the UK's finest wild places, so please bid generously. Another way you can help is to share the auction link on social media.
As a writer and editor who specialises in telling stories about adventure and the great outdoors, I'm conscious of the impact we can all have on the places we love. There's no such thing as zero-impact travel, but I believe that individuals have the potential to do far more good than any harm we might cause. We live in a time when wild places face multiple threats: industrial development, climate change, biodiversity loss, overtourism. Nature and wild places need our protection. Without an engaged and enthusiastic public fighting to protect nature, it's no exaggeration to say that it would have no future at all.
The British mountains have given me some of the most remarkable moments of my life, from magical summit camps to unforgettable wildlife encounters. Hillwalking, backpacking and mountaineering are inseparable from nature. Spending time in these special places, journeying through them on foot, is a privilege — one that I'd like to see safeguarded for future generations to enjoy, and I believe that outdoor enthusiasts have a responsibility to do what we can to help.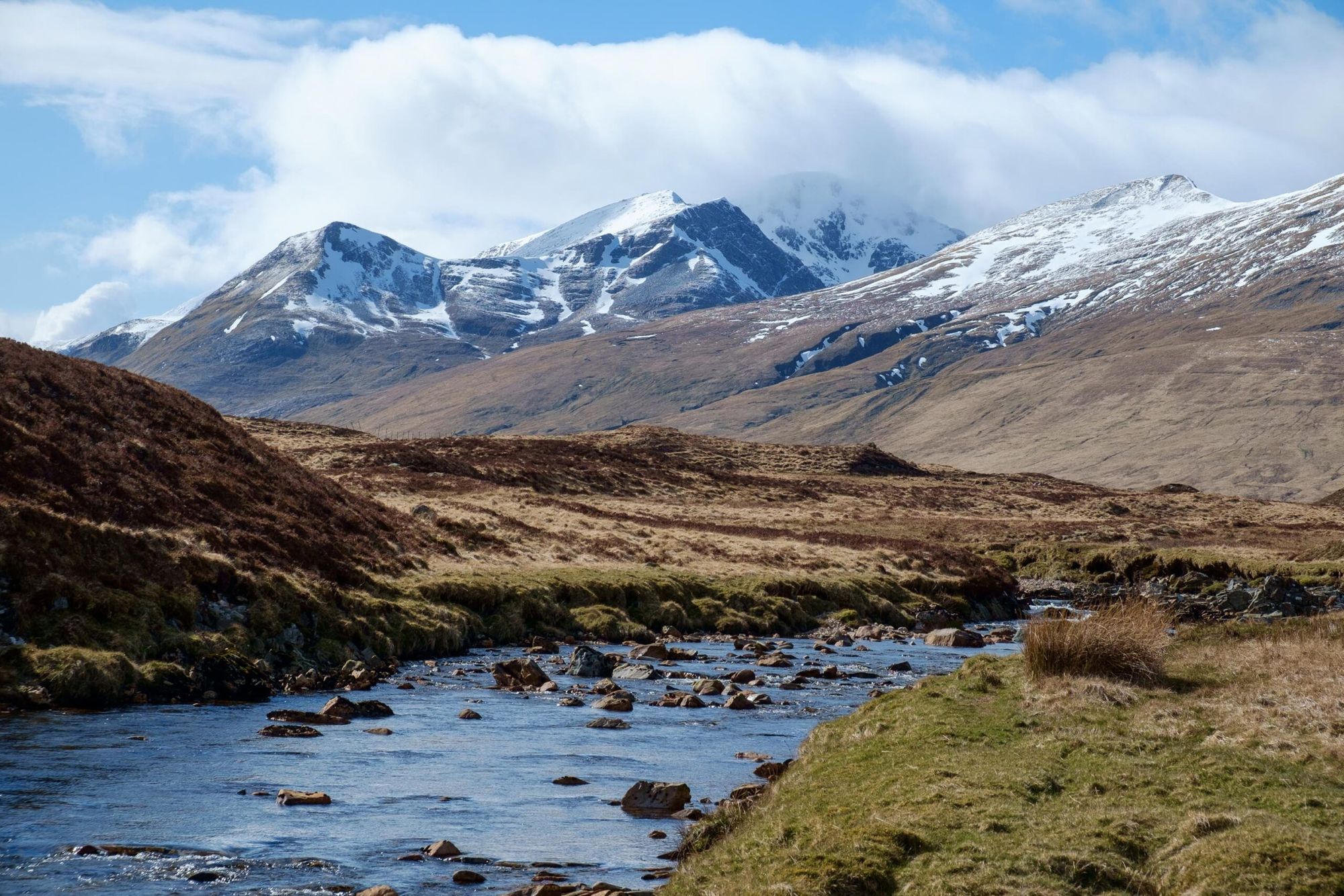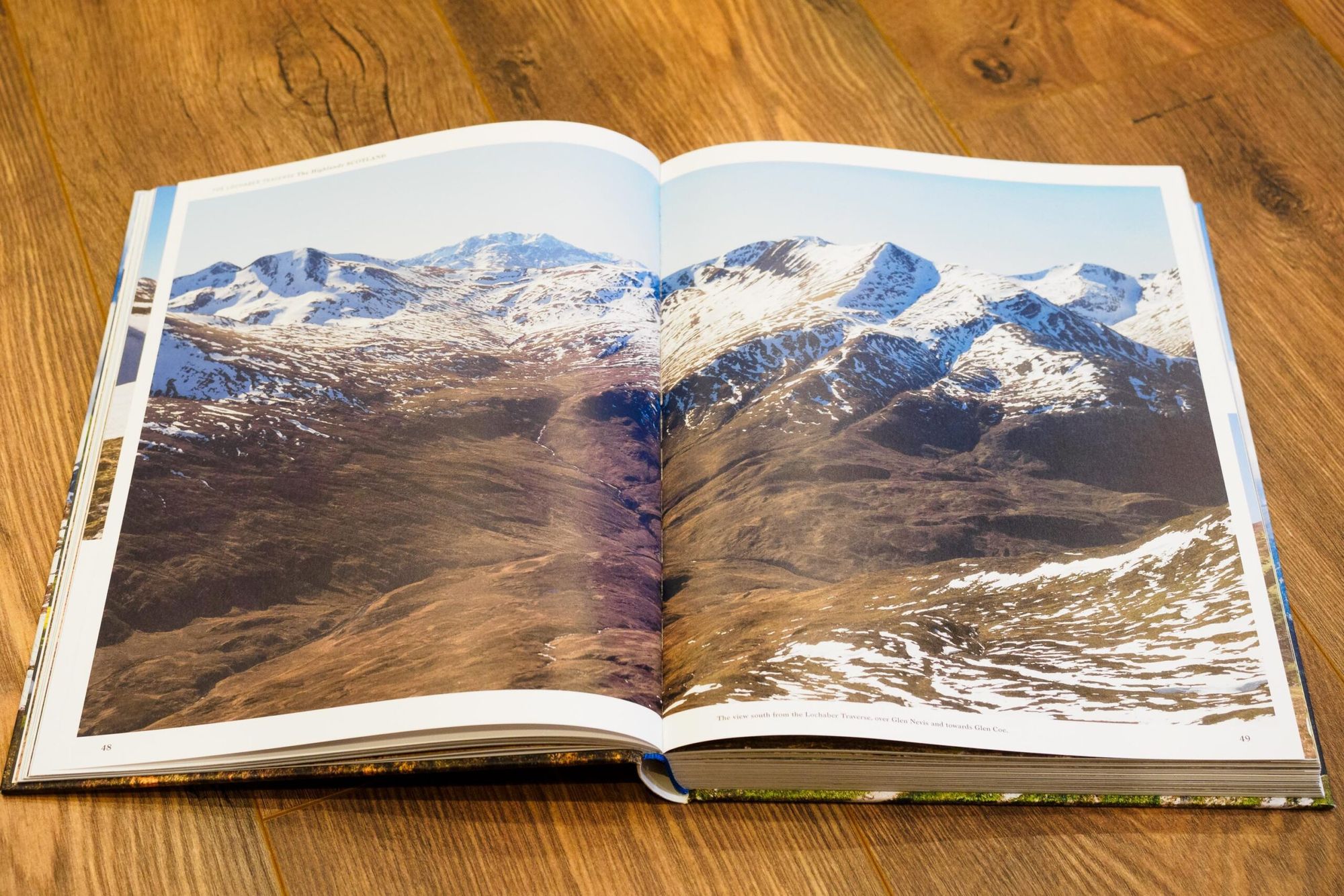 That's why I am trying to give something back with this fundraiser. The John Muir Trust is a charity that owns and cares for some of the finest wild places in the UK, including Ben Nevis, Sandwood Bay, Quinag in Assynt, and Glenridding Common in the Lake District. As it says on their website, 'We work to defend wild land, enhance habitats and encourage people of all ages and backgrounds to connect with wild places.' That includes campaigning for better protection for wild land, expanding native woodland, establishing effective deer management, and engaging more people with nature.
If, like me, you are concerned about the future of our mountains, wild places, and rural communities, I believe that supporting the John Muir Trust is one of the most positive ways you can make a difference.
What's included in the auction?
A signed copy of Wanderlust Europe, co-edited by Alex Roddie.
A day out on the hill with Chris Townsend and Alex Roddie. Ever wondered what it might be like to go for a walk with one of the UK's most knowledgeable backpacking experts (that's Chris)? We'll visit one of the beautiful landscapes cared for by the John Muir Trust — Quinag in Assynt, Ben Nevis, or perhaps the dramatic Sandwood Bay. Learn about regenerating woodland, conserving special mountain habitats, and restoring wild species from Chris Townsend. Or maybe we'll chat about long-distance walks as we explore the landscape.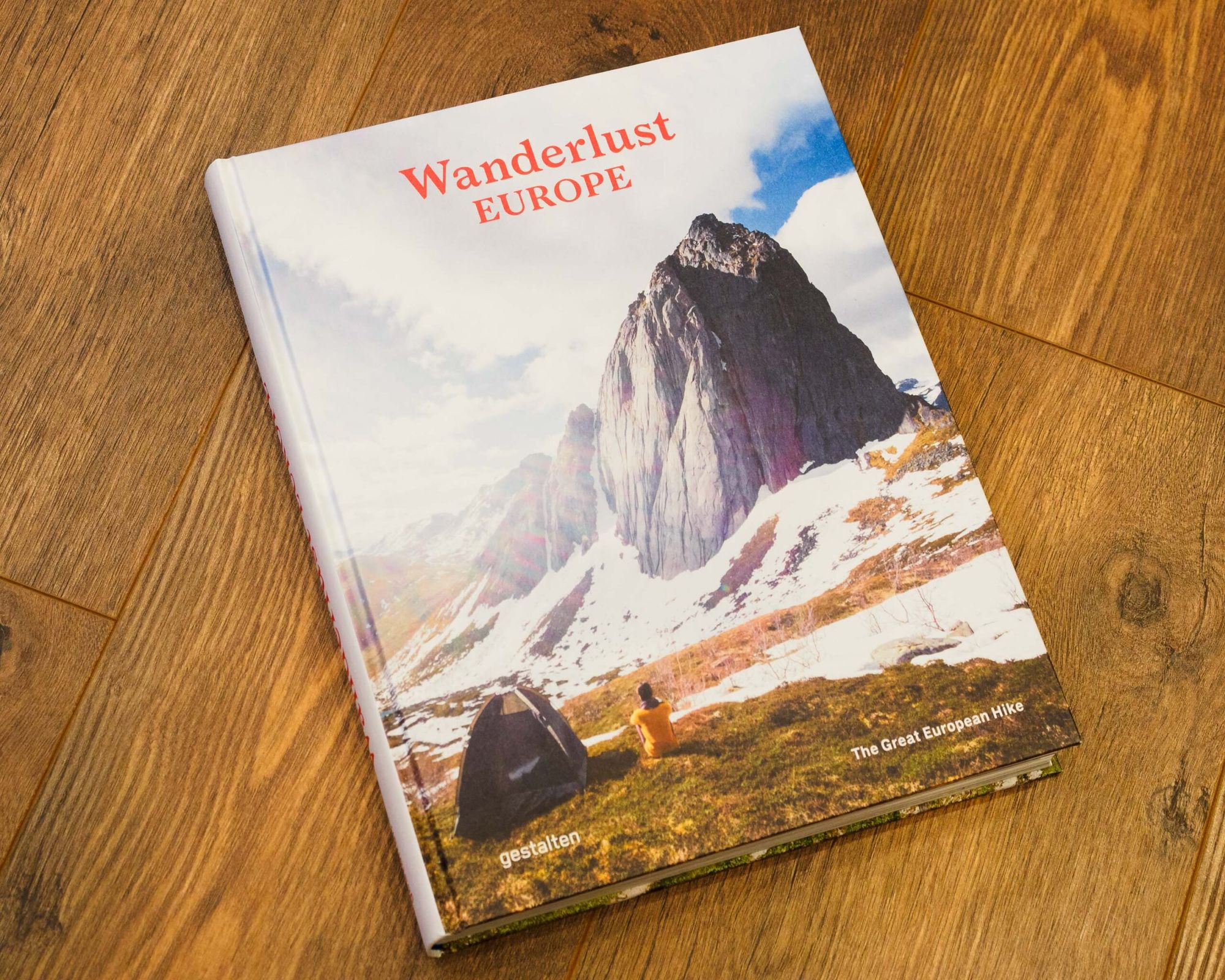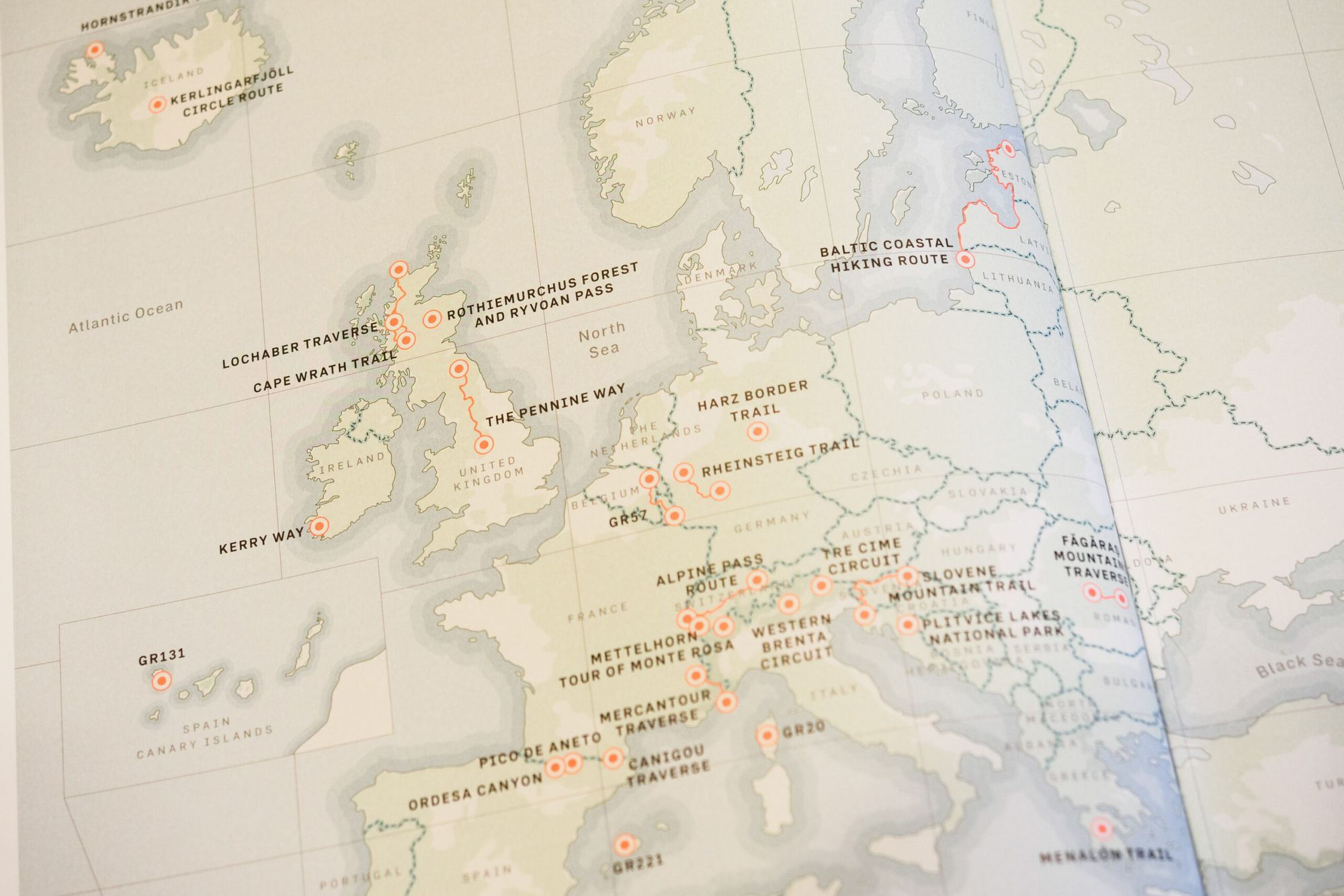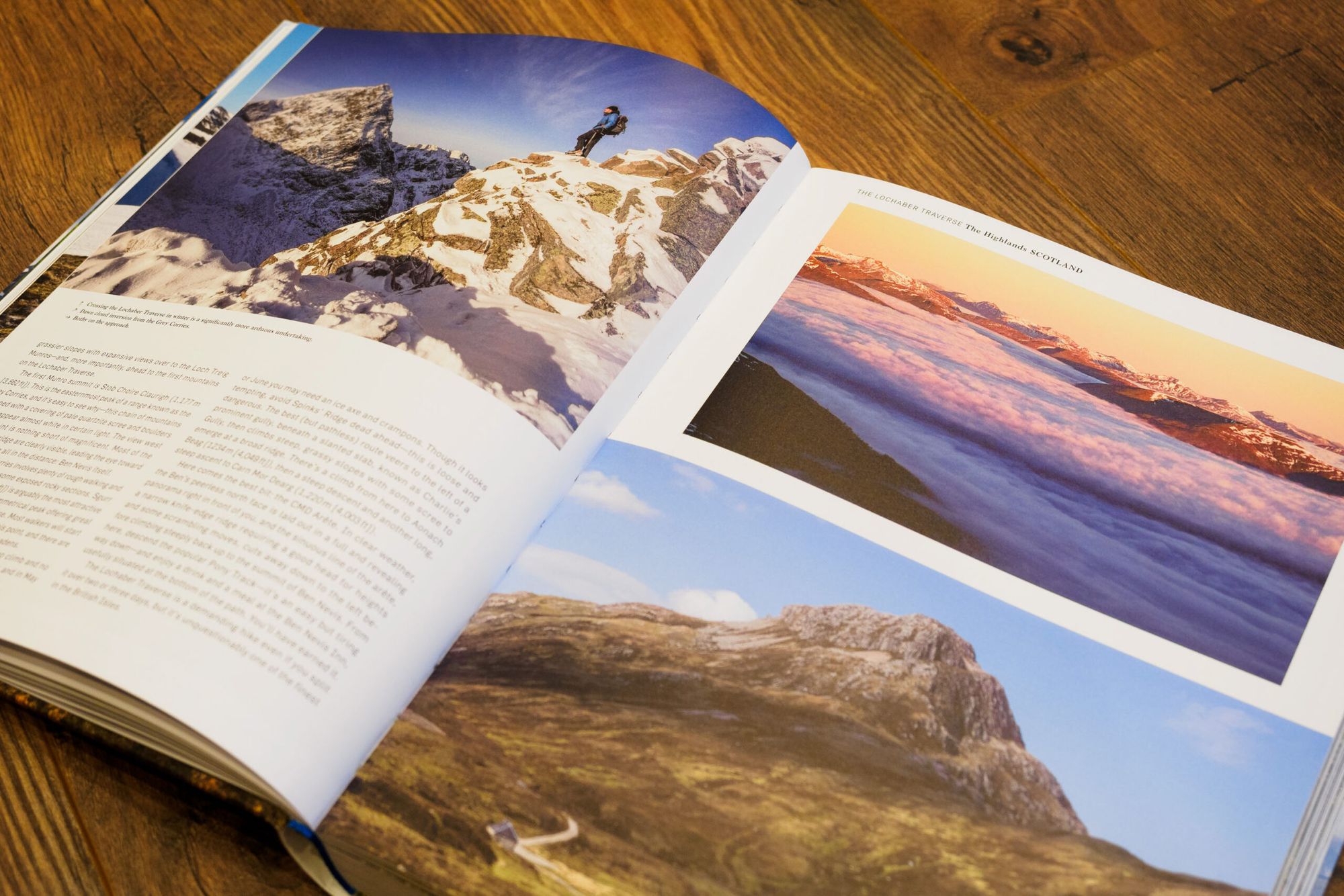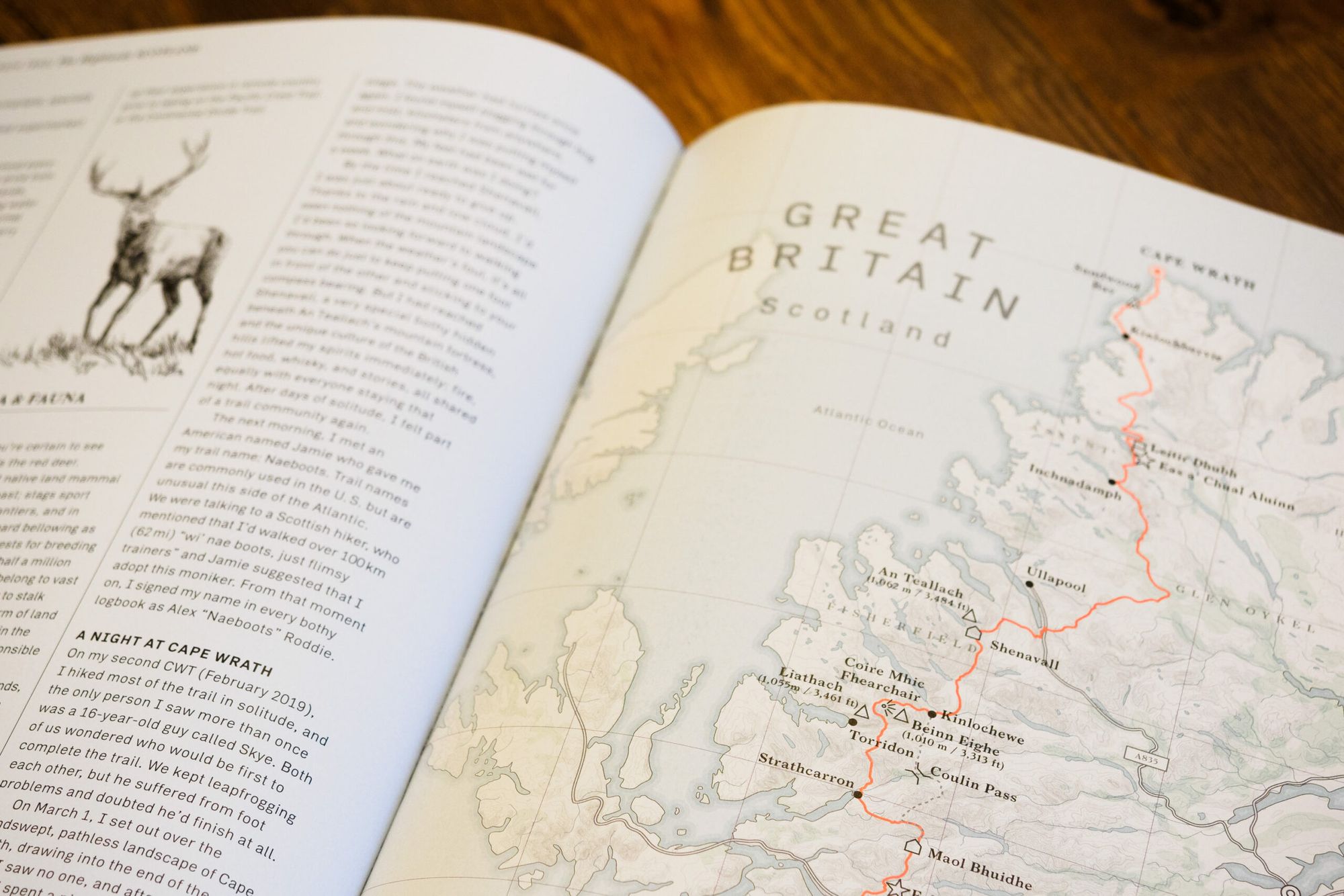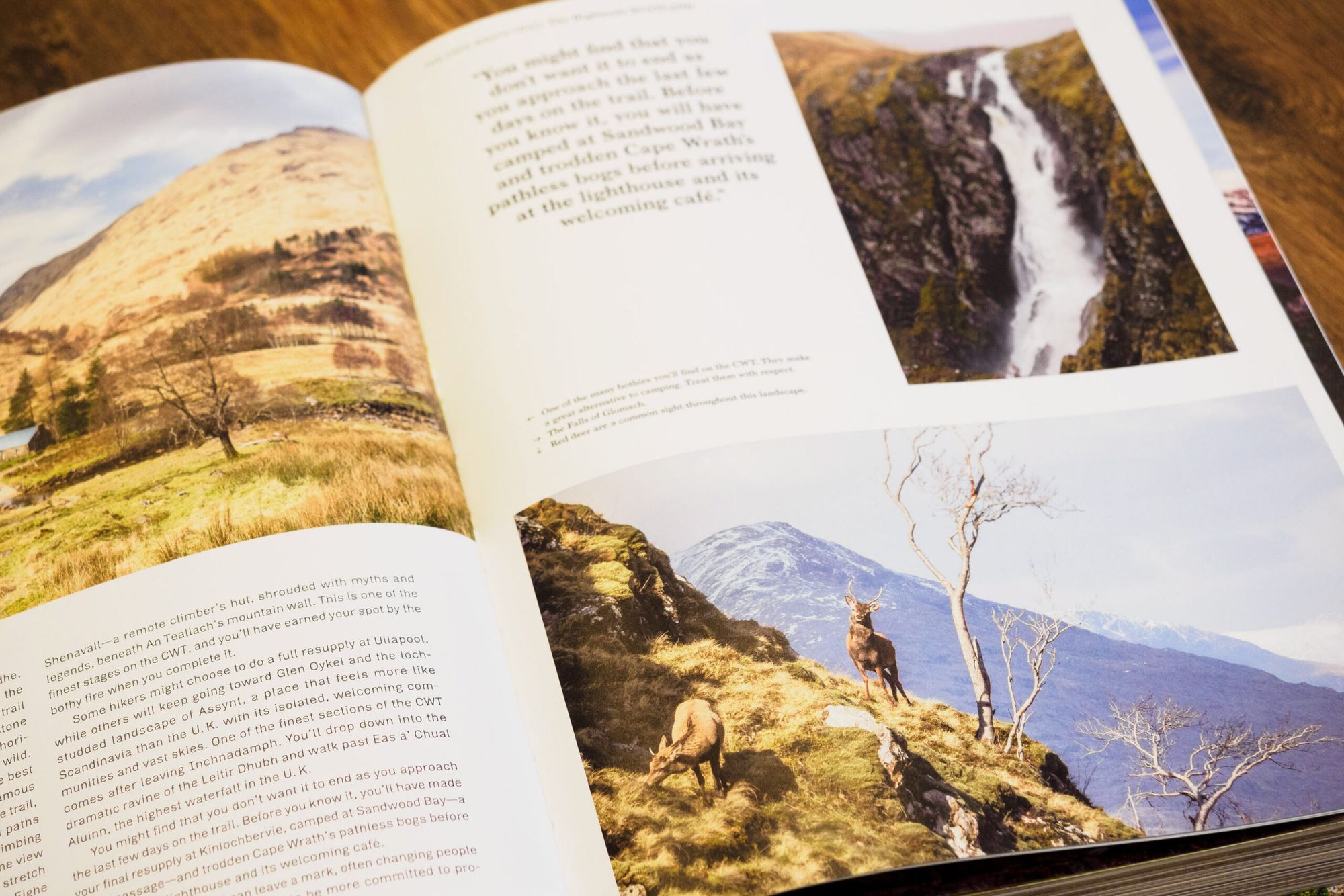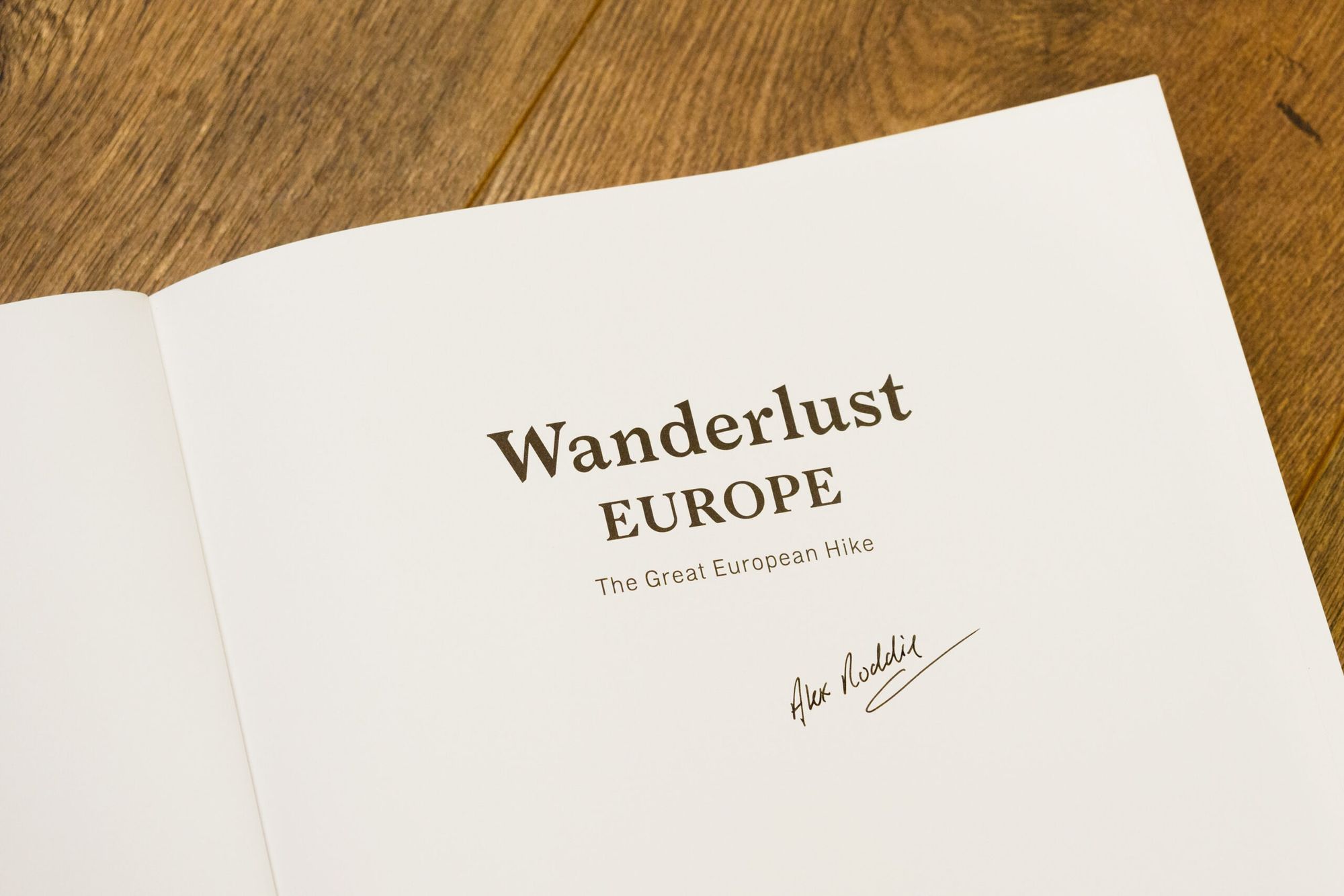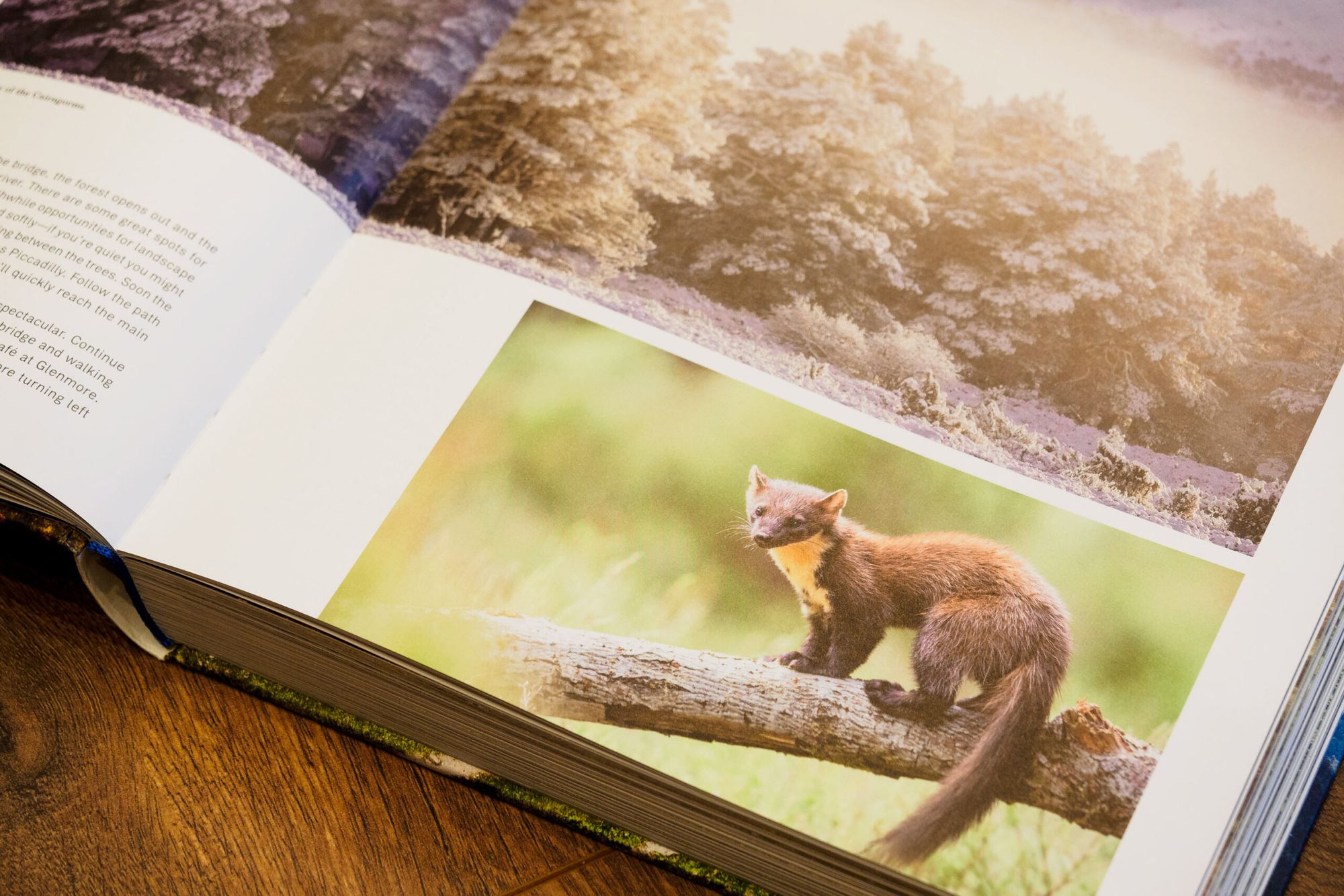 How it works
Head to my page on Jumblebee where you will find the auction. It's listed as Lot 1 on the right-hand side.
Bidding works pretty much like any other online auction site. It's a silent auction, which means that the identities of bidders are hidden, and you can enter the highest amount you'd be willing to pay and the software will automatically bid for you up to this maximum.
The auction begins with a starting price of £50 and there is a reserve of £100 (although I hope to raise much more than this for the Trust, of course).
When the auction concludes on 17 December 2020, Jumblebee will contact the winner to ask for payment, which will be made directly to the John Muir Trust. I will then contact the winner to arrange delivery of the book and our day out on the hill.
Who we are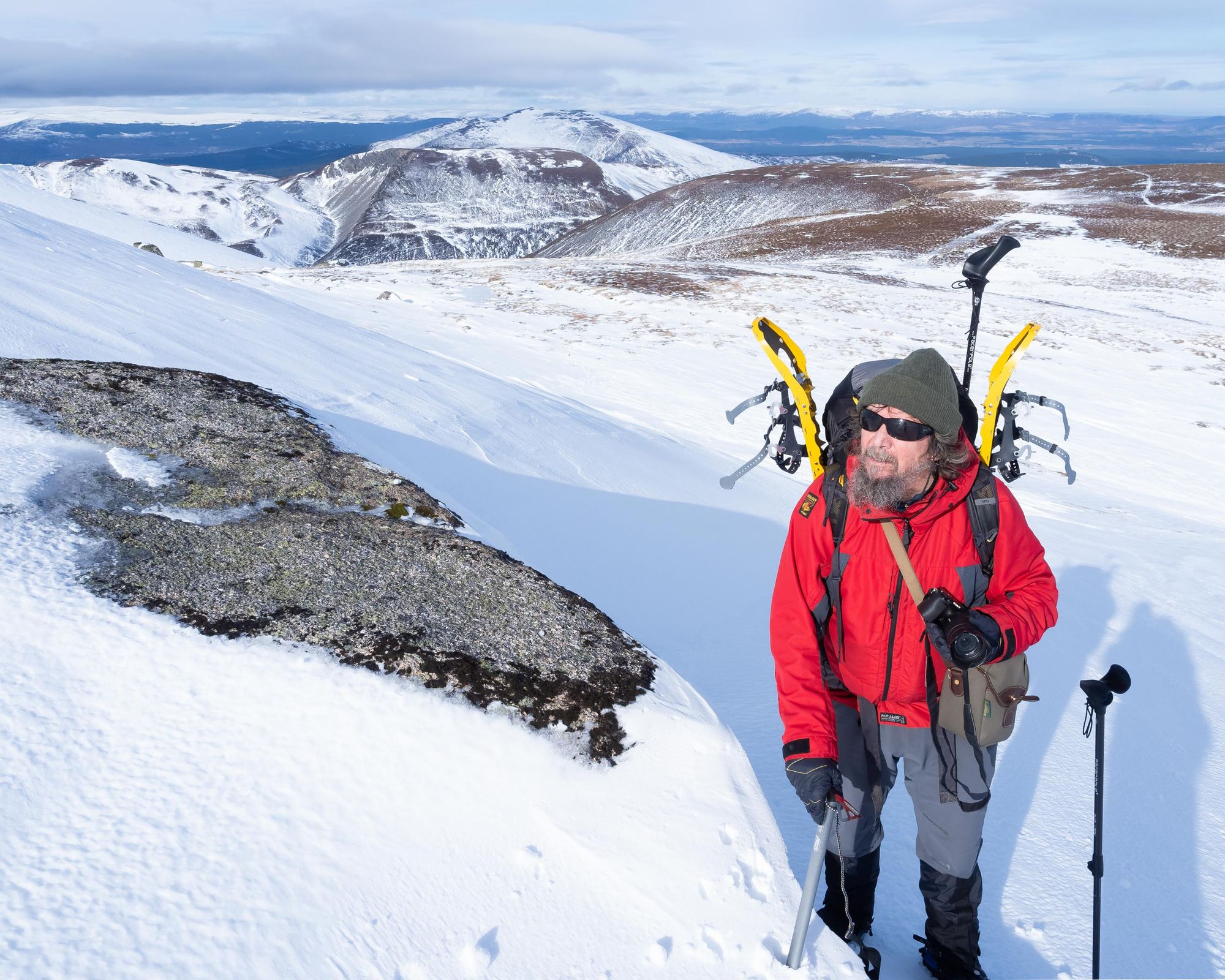 Chris Townsend is an active environmental campaigner and probably the UK's most experienced long-distance walker. Amongst many other big mountain walks, he was the first person to climb all of the Munros and Tops in a continuous journey entirely on foot, the first person to walk the length of the Canadian Rockies, and has completed many coast-to-coast crossings of Scotland on the TGO Challenge. He is the author of more than 20 books and a Trustee of the John Muir Trust. Few in the UK combine his knowledge of long-distance walking with his passion for wild places, conservation, and rewilding.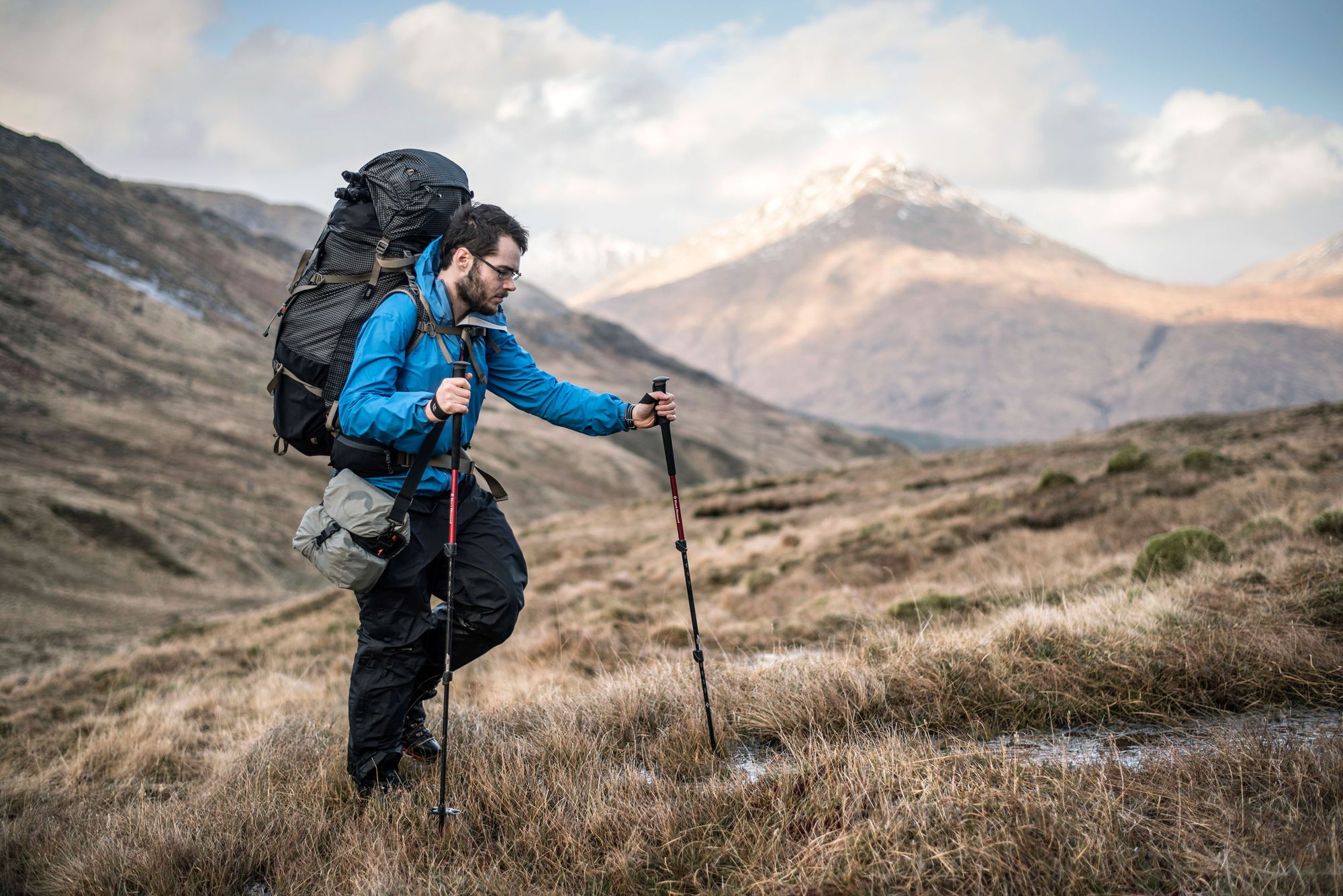 Alex Roddie, co-editor of Wanderlust Europe, is a reformed winter climber and alpinist who now likes nothing better than spending a week or two on foot in a wild mountain landscape. He works as a professional editor and writer specialising in the great outdoors, and is a regular contributor to The Great Outdoors magazine, UKHillwalking, Sidetracked, and others. At home in Lincolnshire he is a passionate birdwatcher and wildlife photographer who campaigns for nature in his local area.
About Wanderlust Europe
Wanderlust Europe, created by German publisher gestalten and co-edited by Alex Roddie, showcases Europe's most awe-inspiring walking and backpacking routes. Offering expert knowledge on how best to experience the wild outdoors, this beautiful large-format book combines first-hand tips with informative maps and an array of spectacular photography. Contributing photographers include long-distance hiker Colin Ibbotson, professional landscape photographer Lizzie Shepherd, guidebook writer Paddy Dillon, established TGO contributors David Lintern and James Roddie, and many more — including both Chris Townsend and Alex Roddie, who provided many of his own photographs.
The routes include some of the continent's finest and most ambitious long-distance trails, including the Nordkalottleden, Tour of Monte Rosa, and Transcaucasian Trail. Some chapters will be familiar to British hikers: the Cape Wrath Trail, Rothiemurchus Forest, the Lochaber Traverse. Several of the areas in the UK feature landscapes cared for by the John Muir Trust.
The winning bidder will receive a signed copy of this gorgeous book.
---
Terms and conditions
This fundraiser is open to bidders from the UK only.
This fundraiser is being organised by Alex Roddie acting as an individual. Although funds are being raised for the John Muir Trust (and with the Trust's blessing), it is not officially associated with the Trust in any way.
The signed copy of Wanderlust Europe will be posted to the winner within two weeks of the auction's conclusion.
The winning bidder will be entitled to a day out walking at one of the Trust's properties within one year of the auction's conclusion. The itinerary will be agreed between the winner, Chris Townsend, and myself, and will depend on factors including (but not limited to):
Travel or accommodation restrictions due to the COVID-19 pandemic.
Our availability.
Transport logistics.
The winner's walking experience, personal fitness, and aspirations.
If, for example, the winning bidder is a keen lowland walker but with no experience of hillwalking, we might suggest a walk in Glen Nevis towards Steall Falls — an easy but very beautiful walk through a landscape managed by the Trust. On the other hand, we would be delighted to accompany a more experienced hillwalker on a much more challenging itinerary.
At our discretion and if agreed with the winner, we may decide to include an overnight wild camp in the itinerary.
This is not a guided walk, and the winning bidder takes part at their own risk. It's about enjoying a day out in the hills with like-minded people knowledgeable about conservation, rewilding, and long-distance walking. As such, the winning bidder must take full responsibility for their own safety, they must provide their own transport to and from the location of the walk, must arrange their own accommodation if required, and provide all their own equipment, clothing, and food. We will require that the winning bidder be adequately experienced and equipped for the objective agreed upon, and we reserve the right to change or cancel the planned outing if we are not satisfied that the winner will be able to complete it safely. We accept no liability for any loss or personal injury that may arise as a result of this walk.
Alex Roddie Newsletter
Join the newsletter to receive the latest updates in your inbox.
Comments