Wildlife photography highlights, March 2021
It's been a great start to the year's wildlife photography season.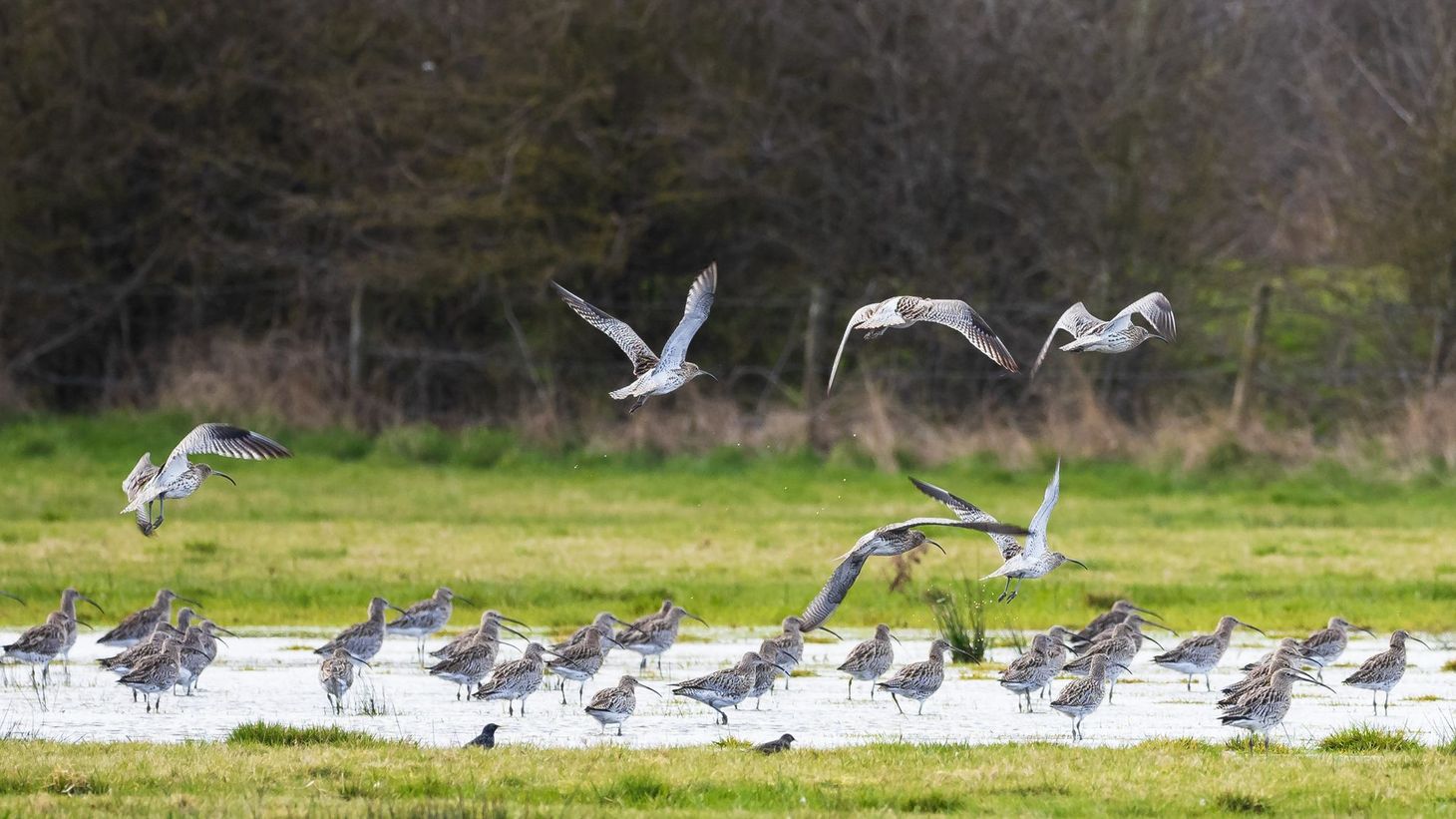 Spring is well on its way, and here on the edge of the Lincolnshire Wolds the animals and birds are starting to wake up from a long winter. I typically lose interest in wildlife photography between roughly September and the end of February, as there isn't much activity in my local area and I'm more focused on landscape photography, but from early March it's telephoto season once more — and this year has started very well indeed.
Once again, I have been doing near-daily rounds through the area I know as Warblerland (combined with a couple of walks through my usual winter area just to keep tabs on developments there). At the start of the month it was still pretty dark — and then of course after the clocks changed — but in general I've had enough light for photography, and I've captured some images I'm pleased with. More importantly, I've learned more about the wildlife's behaviour and habits.
Mammals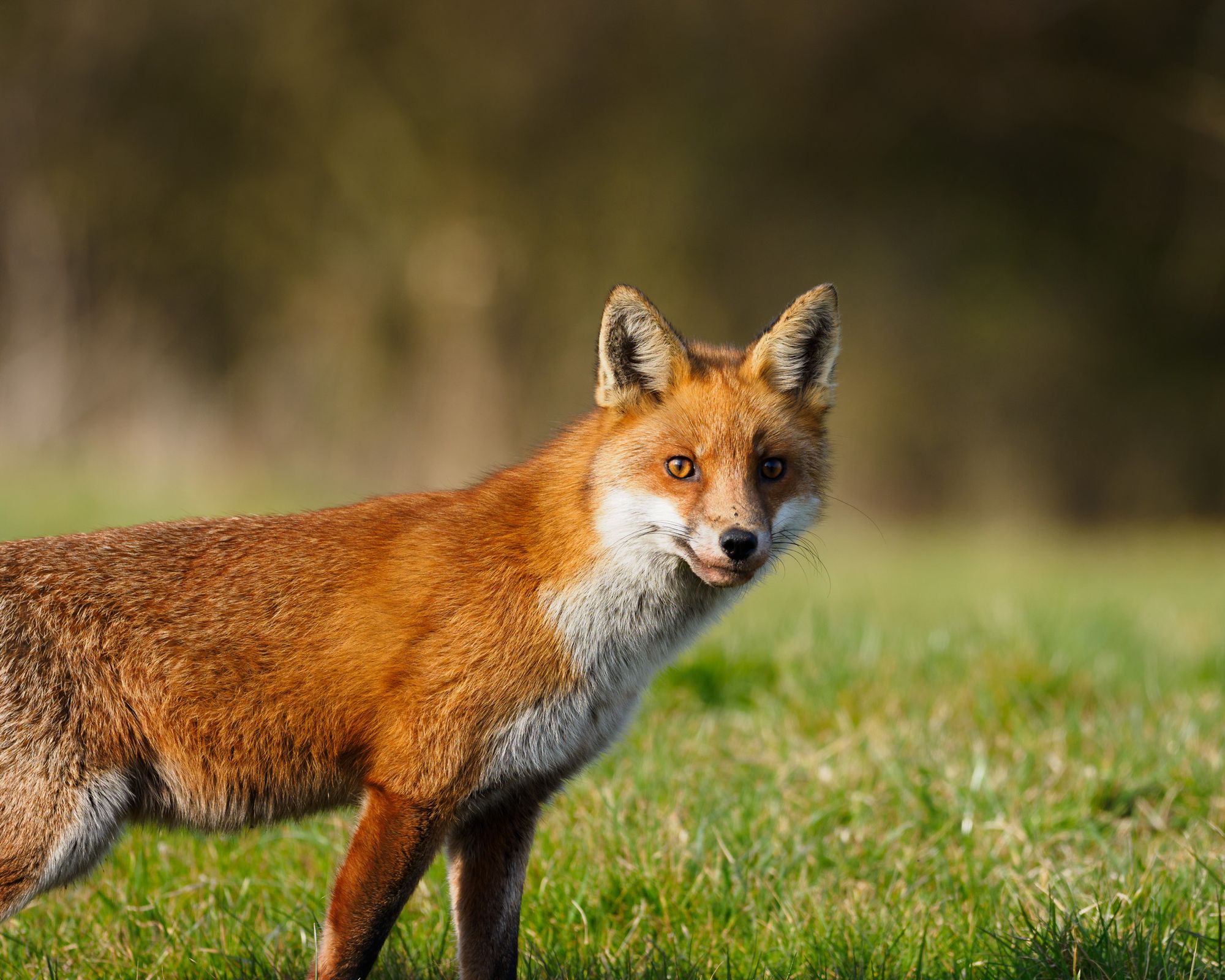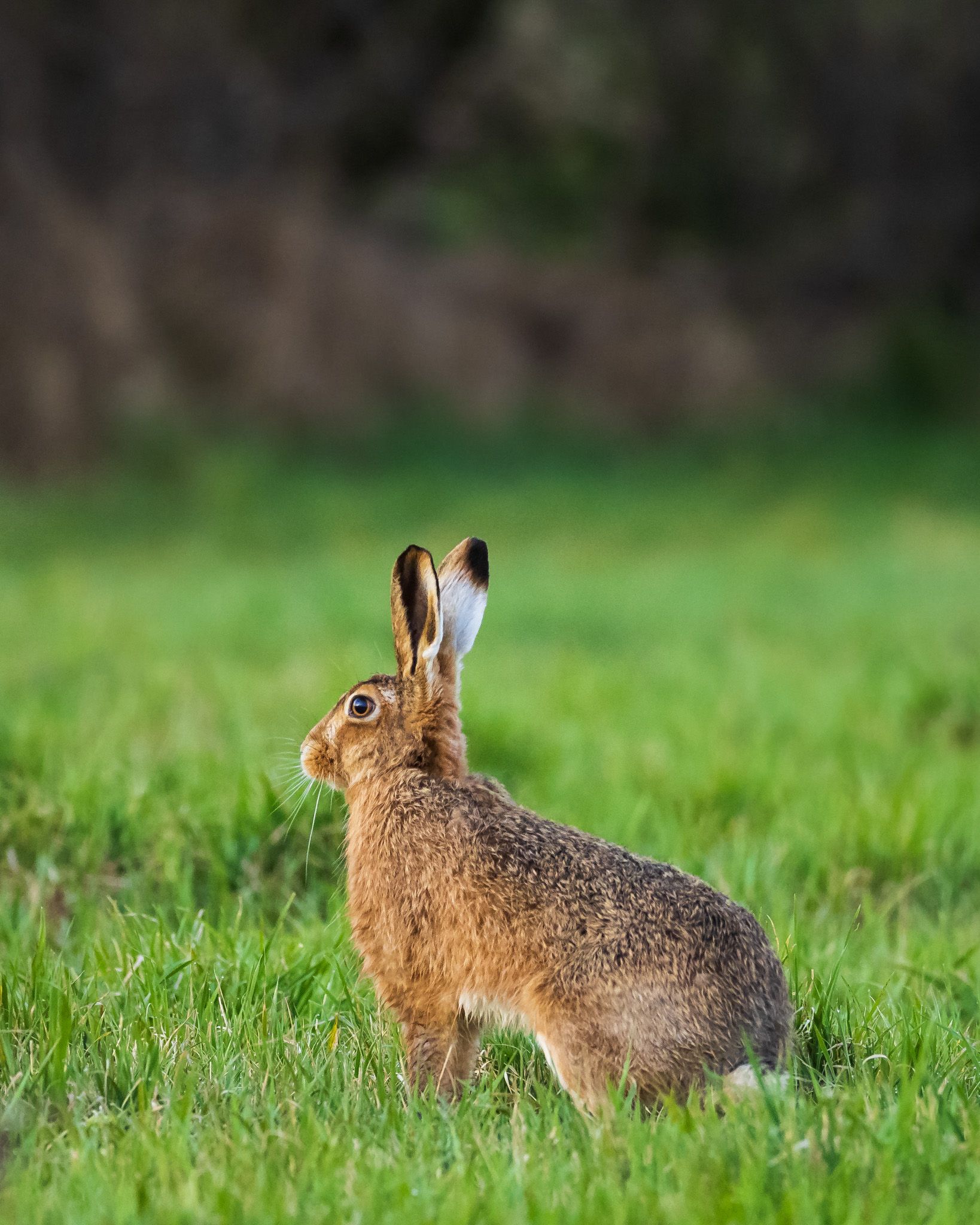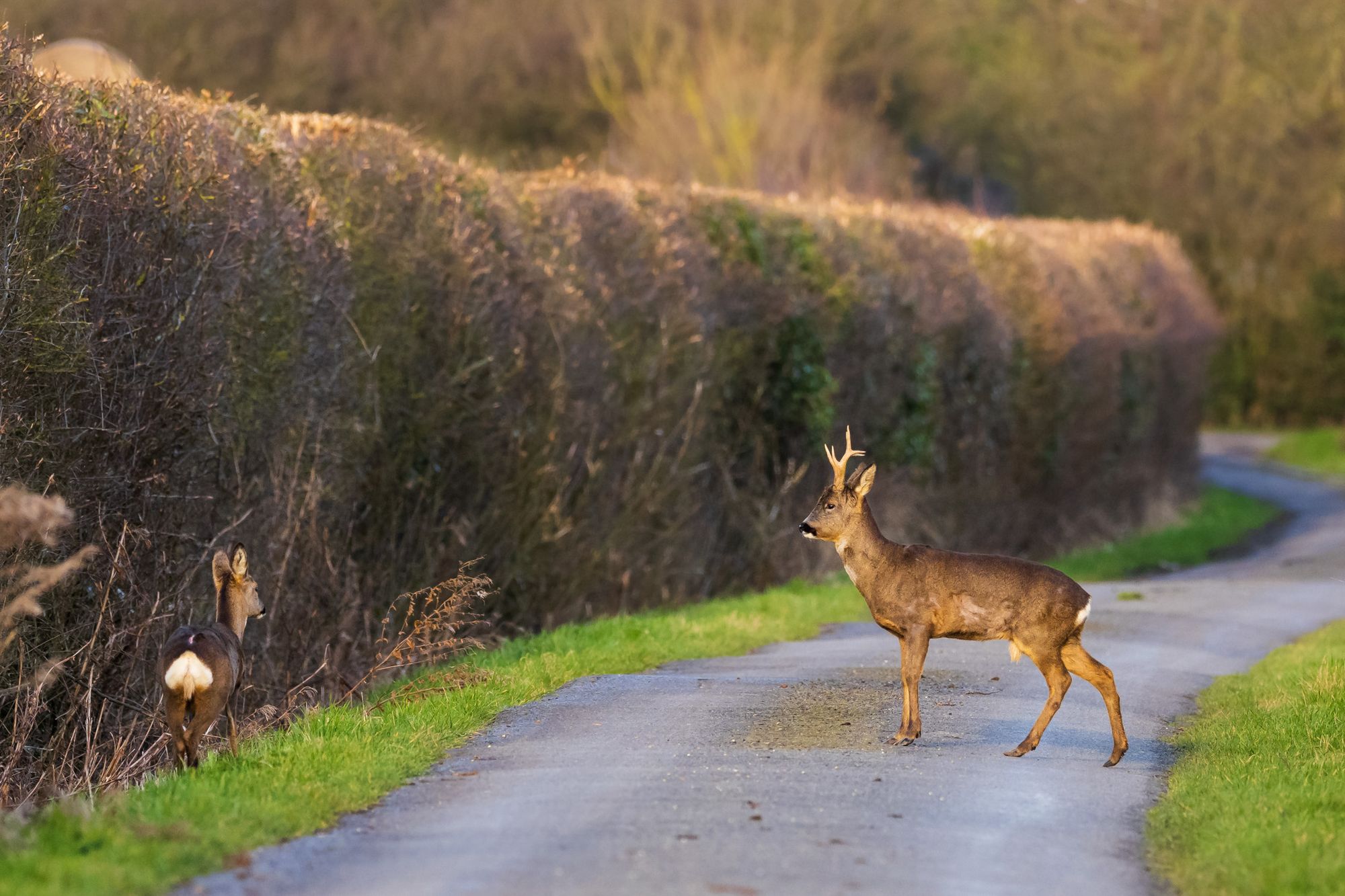 I've been tracking a family group of roe deer for the last few weeks, and have had several encounters — although very few good image opportunities. Towards the end of the month the family group split up and the individuals began to go their separate ways. I've also had sightings of hares, muntjacs (although no good images), and a superb encounter with one of our local foxes. My trail cam has picked up badgers, a stoat, evidence of otters, and all of the other animals mentioned above (including a baby muntjac with its mother).
Buntings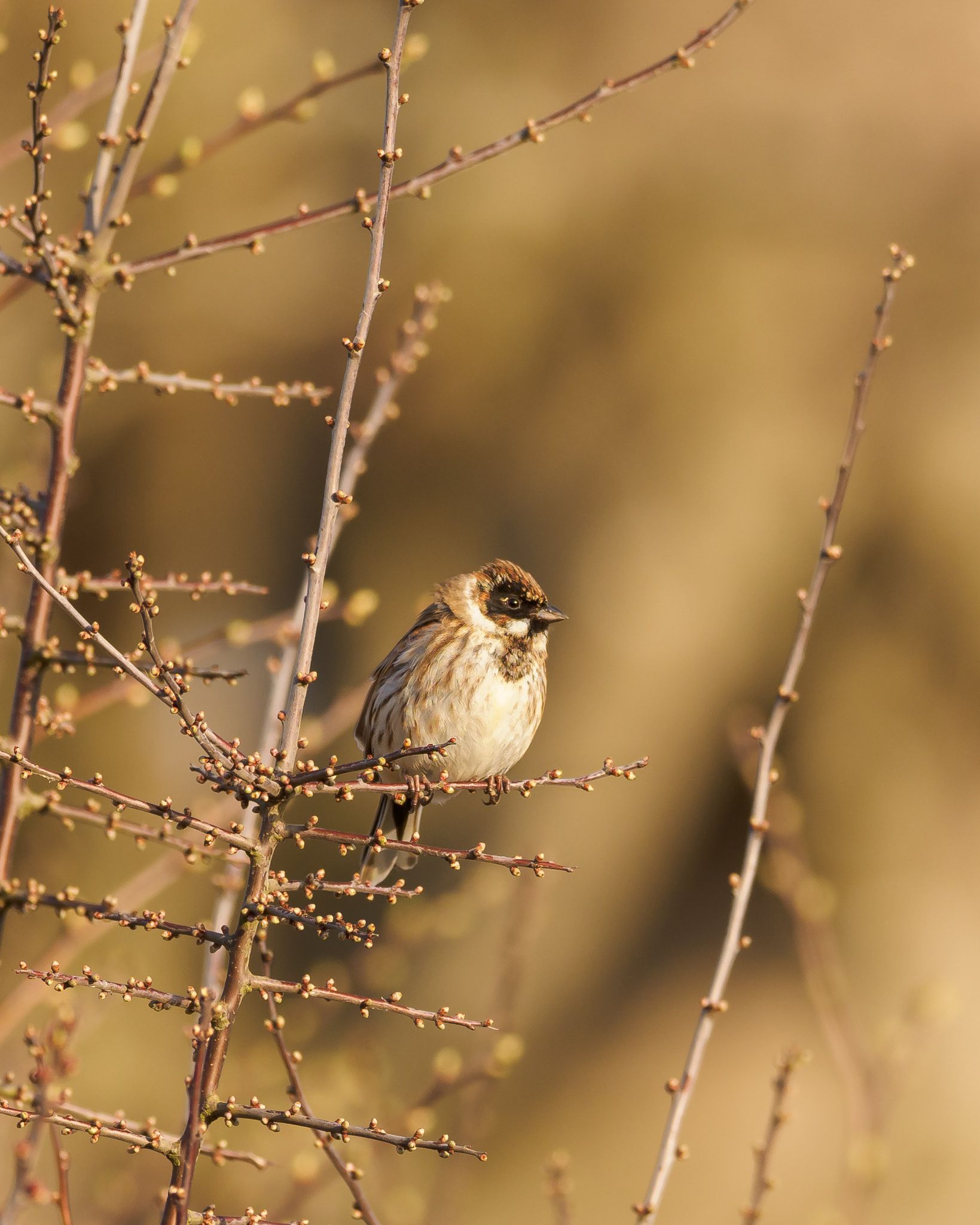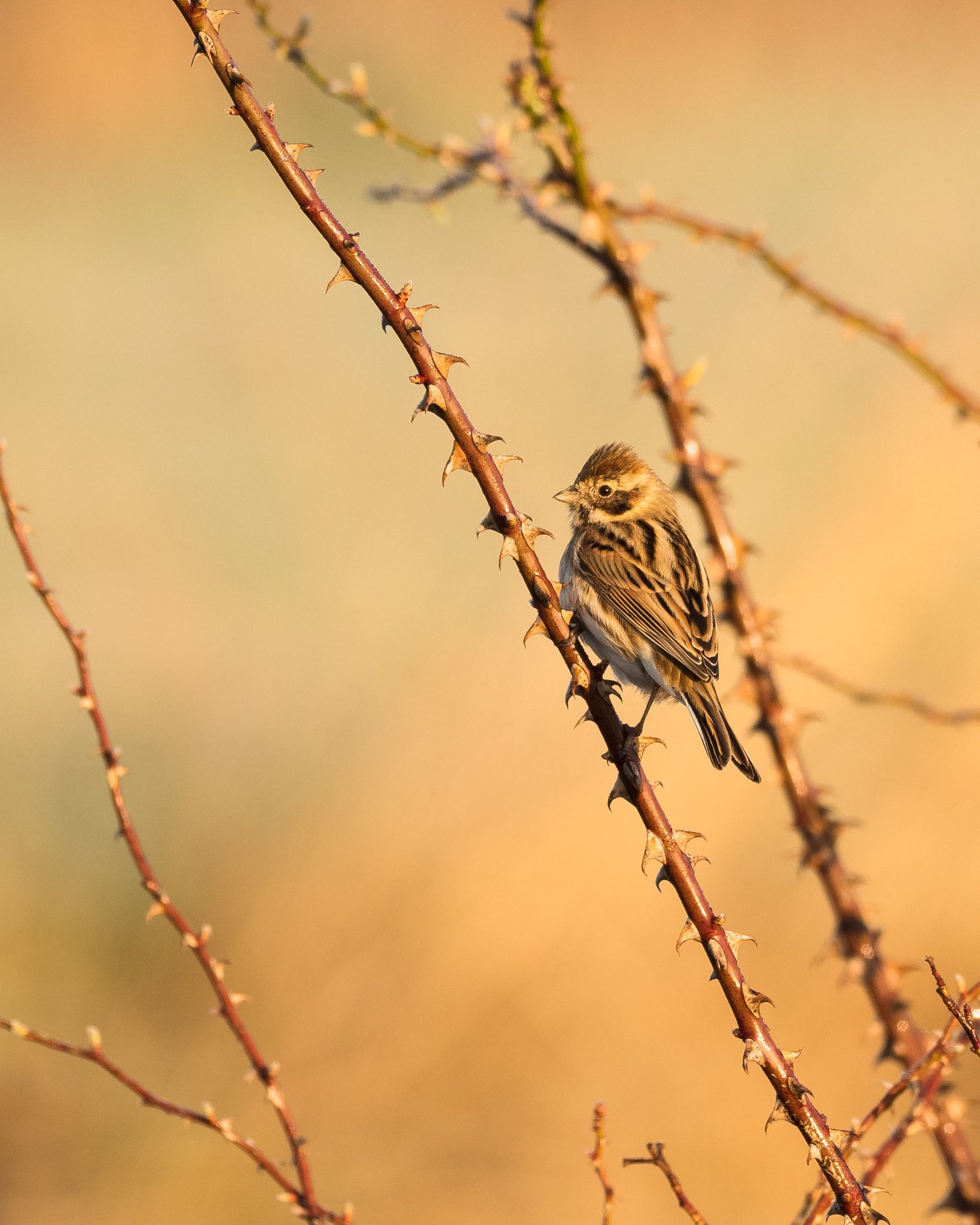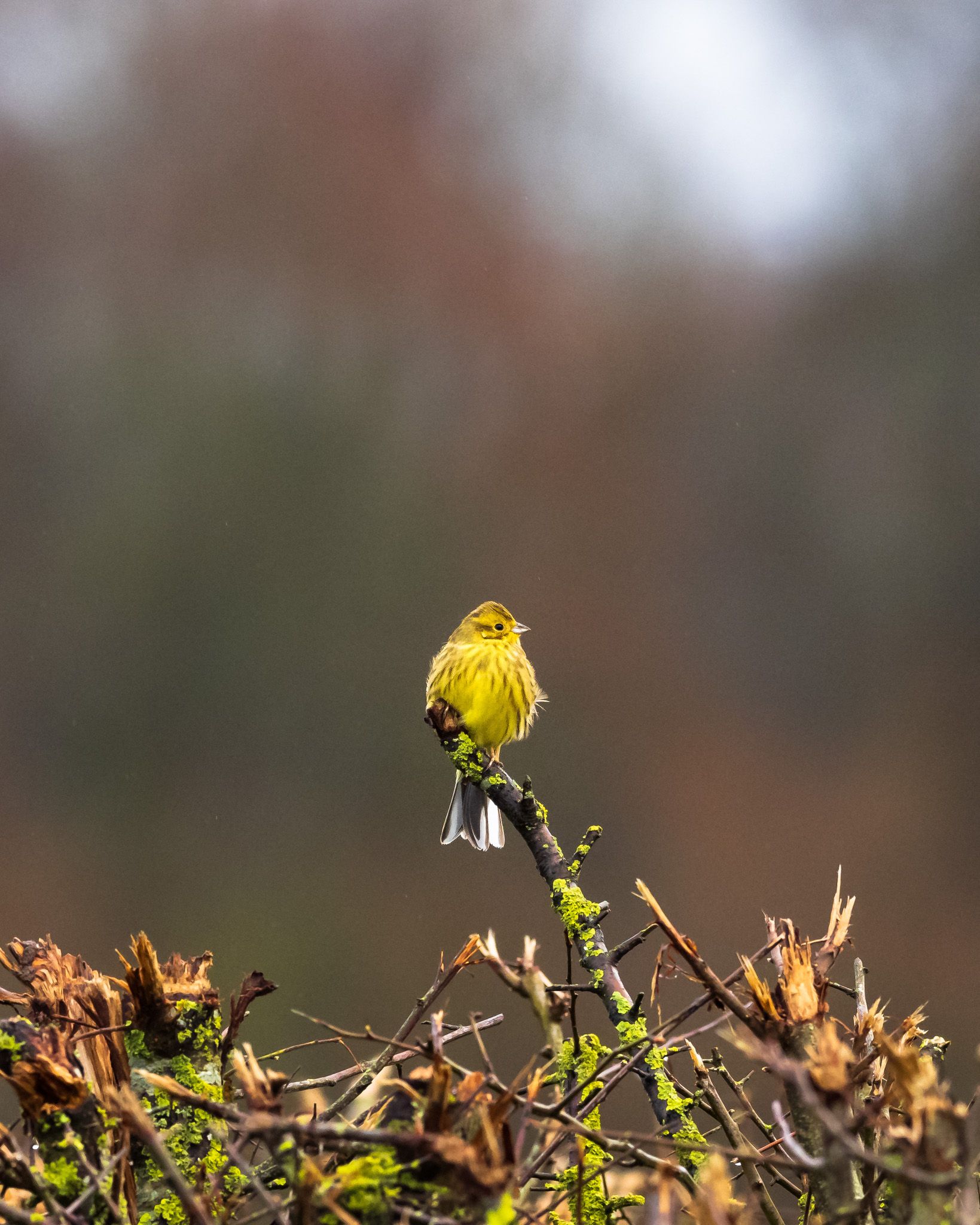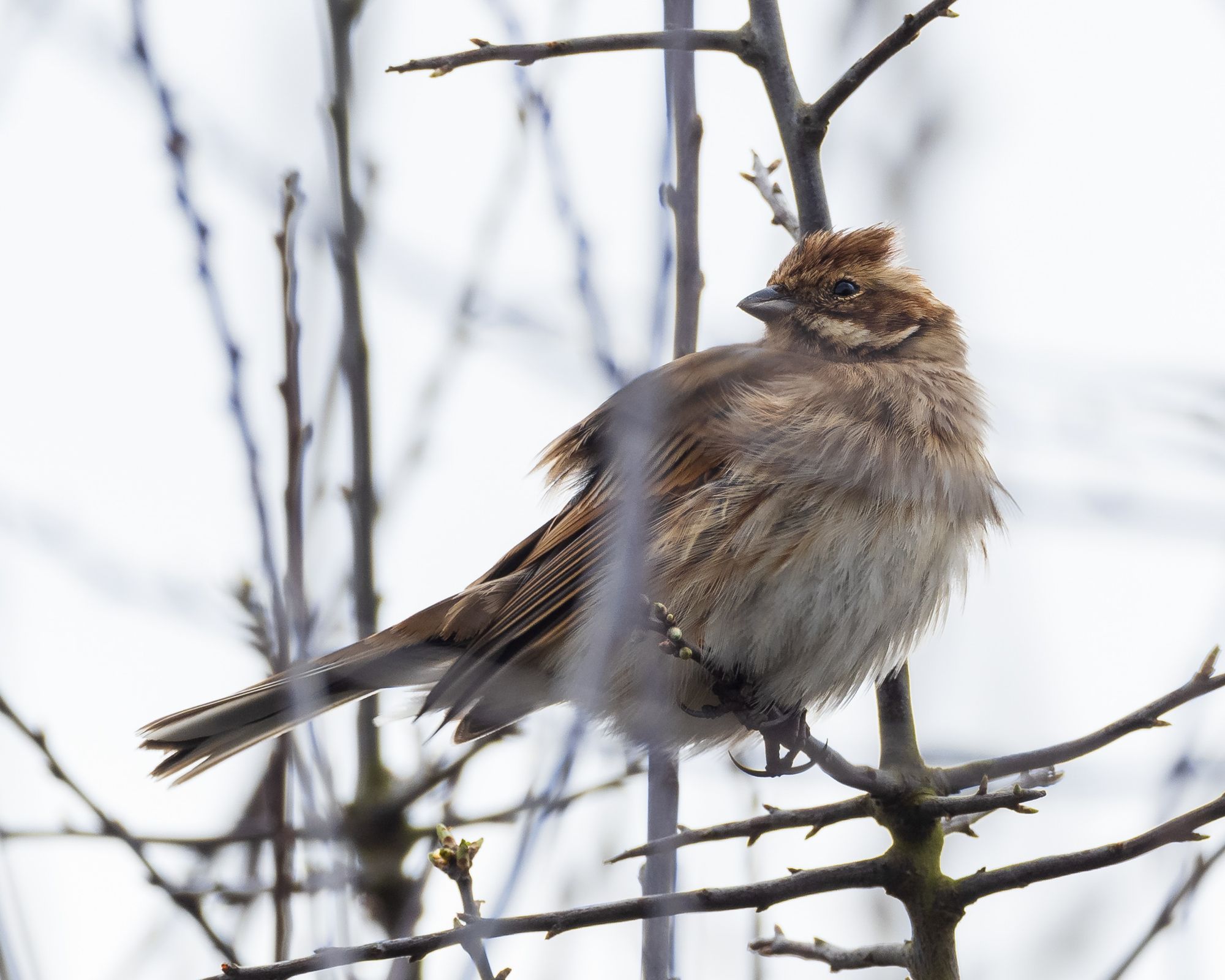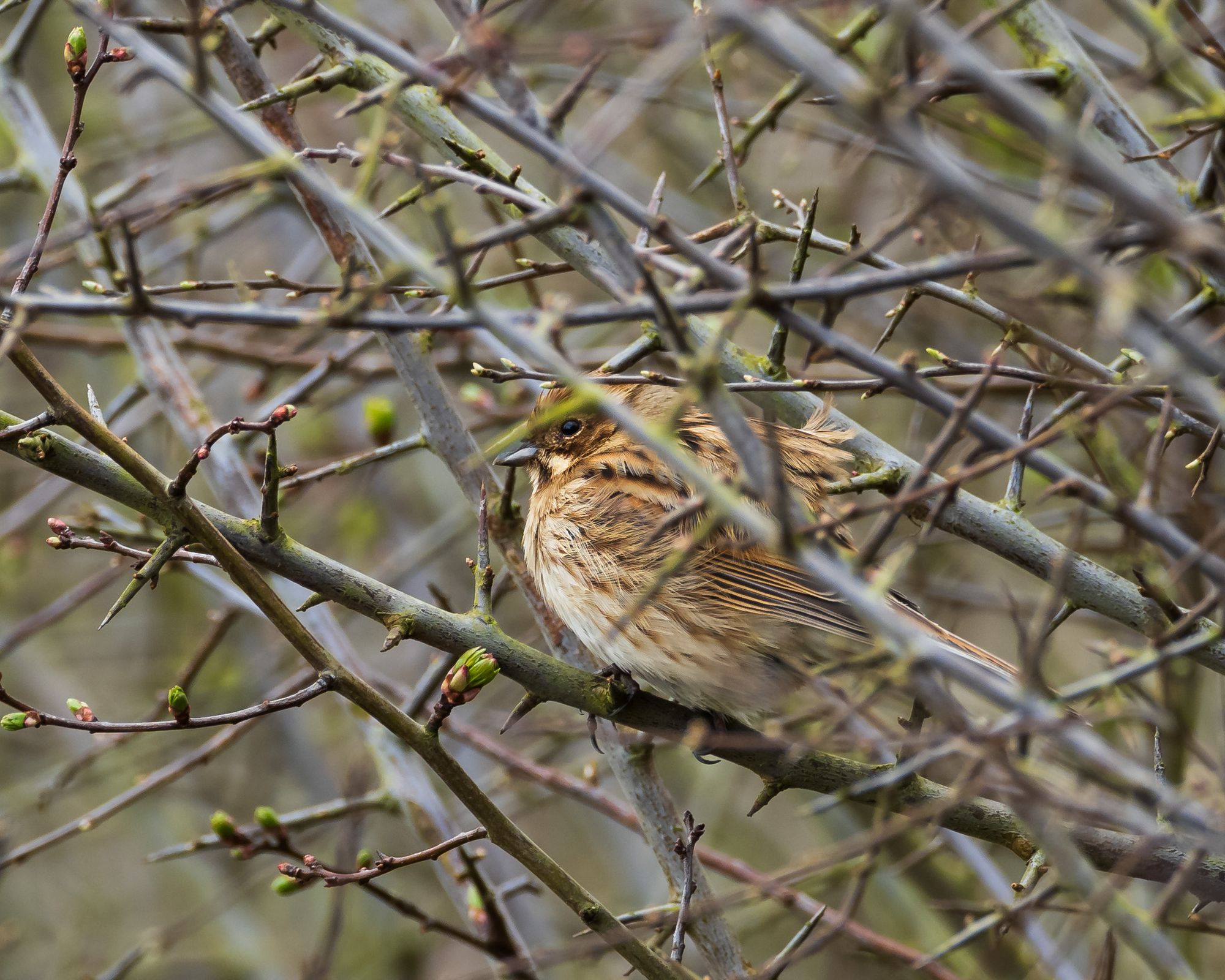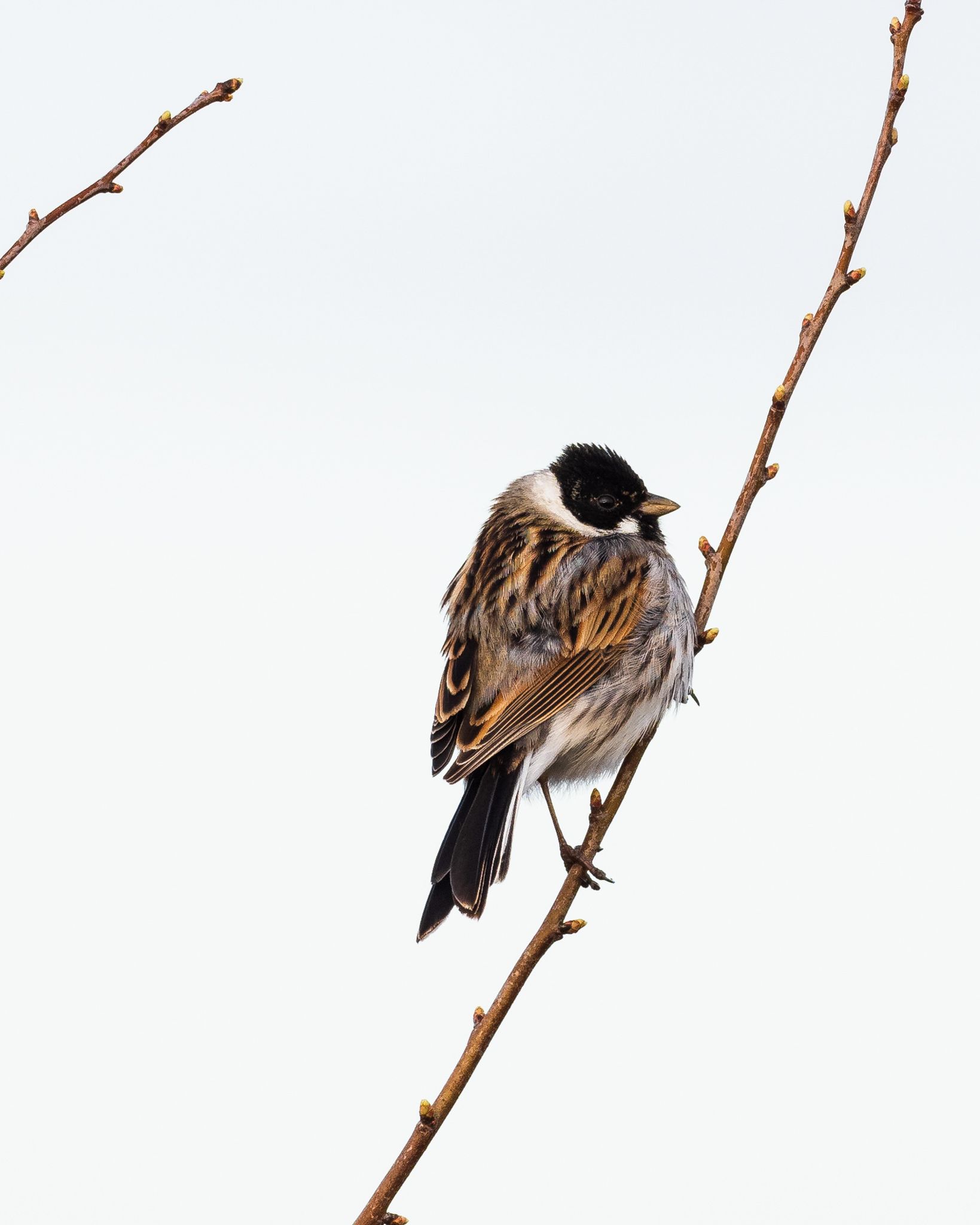 Yellowhammers and reed buntings are plentiful at the moment, and easy to photograph as they like to perch in prominent locations while singing. There are at least two pairs of reed buntings I've been seeing consistently, plus many yellowhammers.
Raptors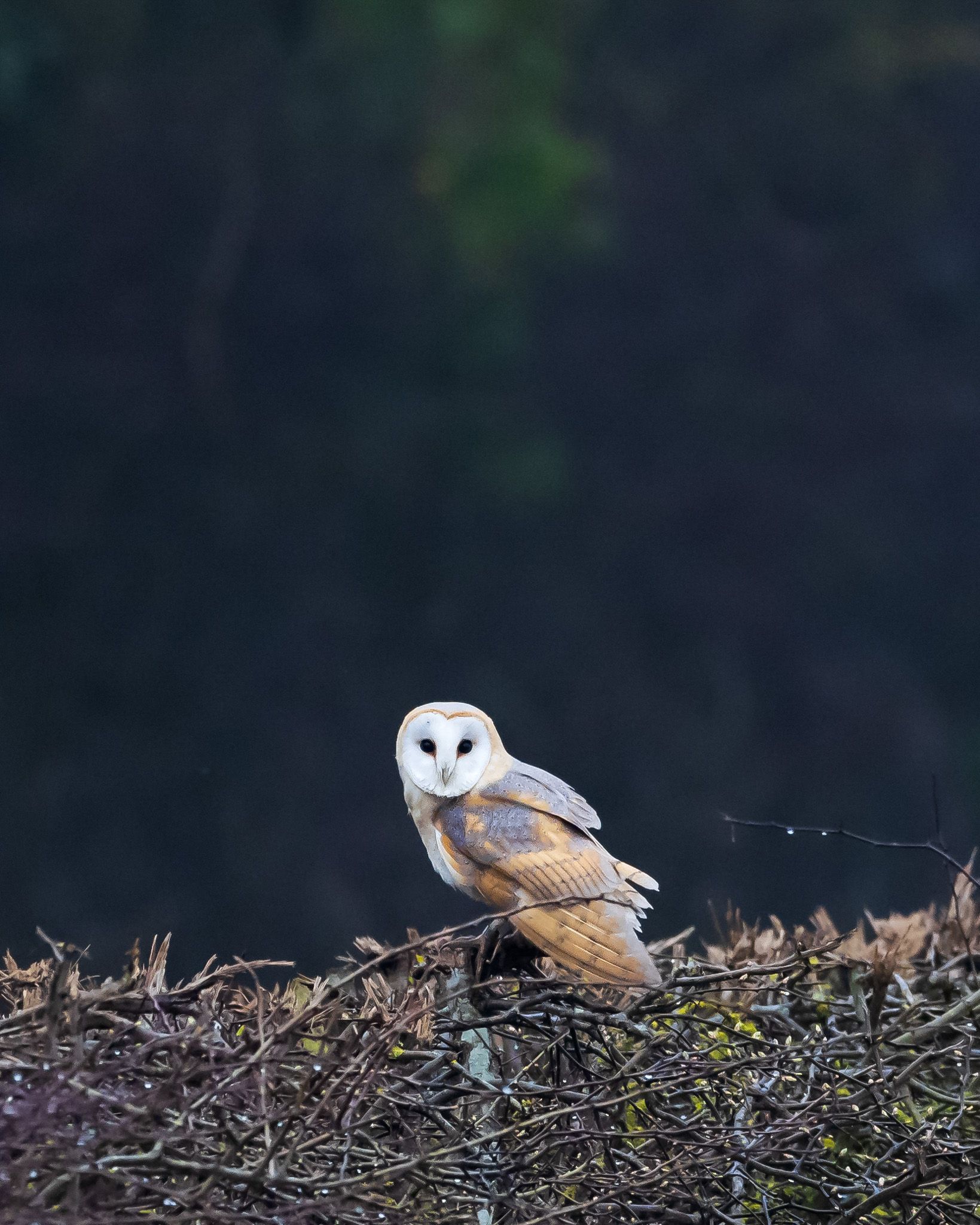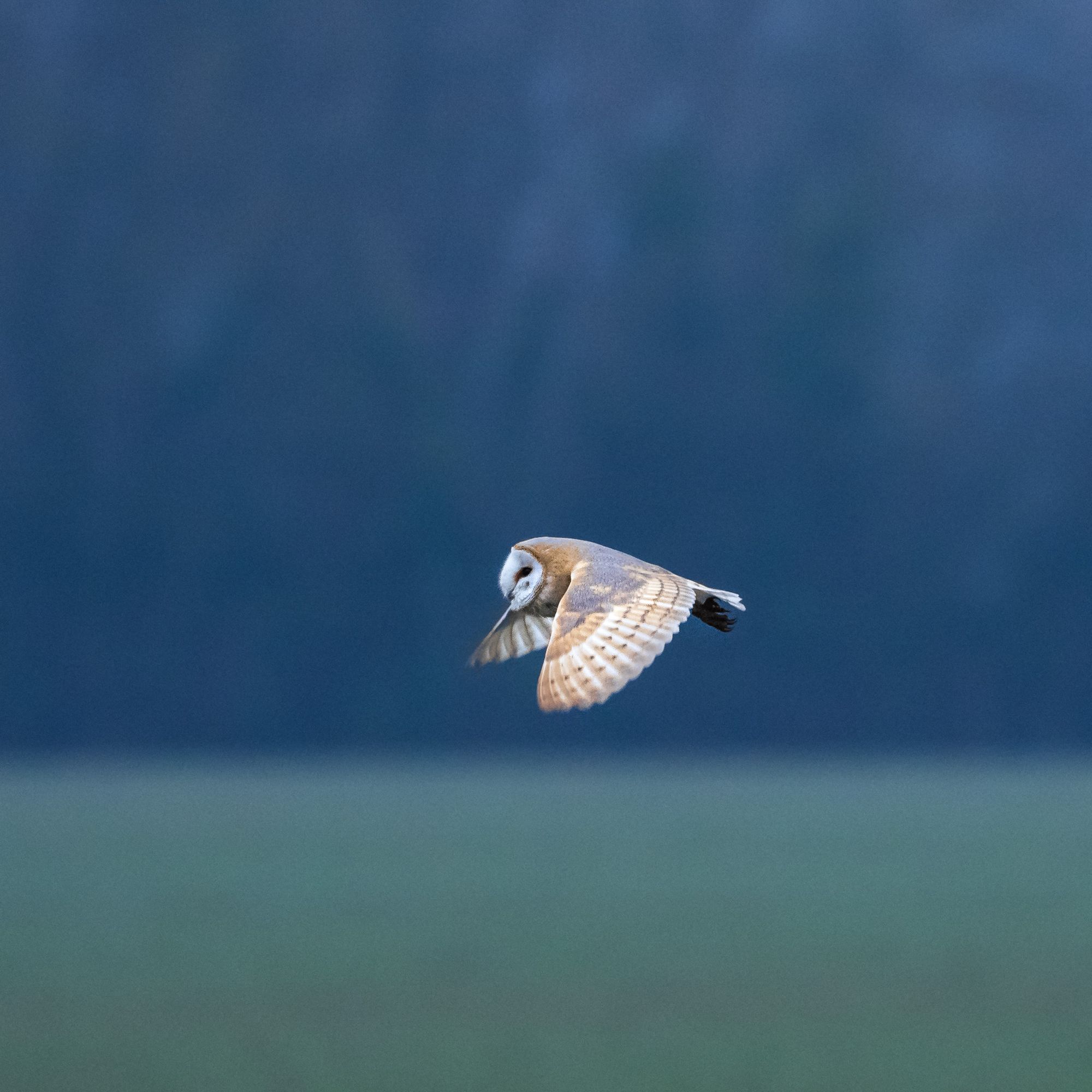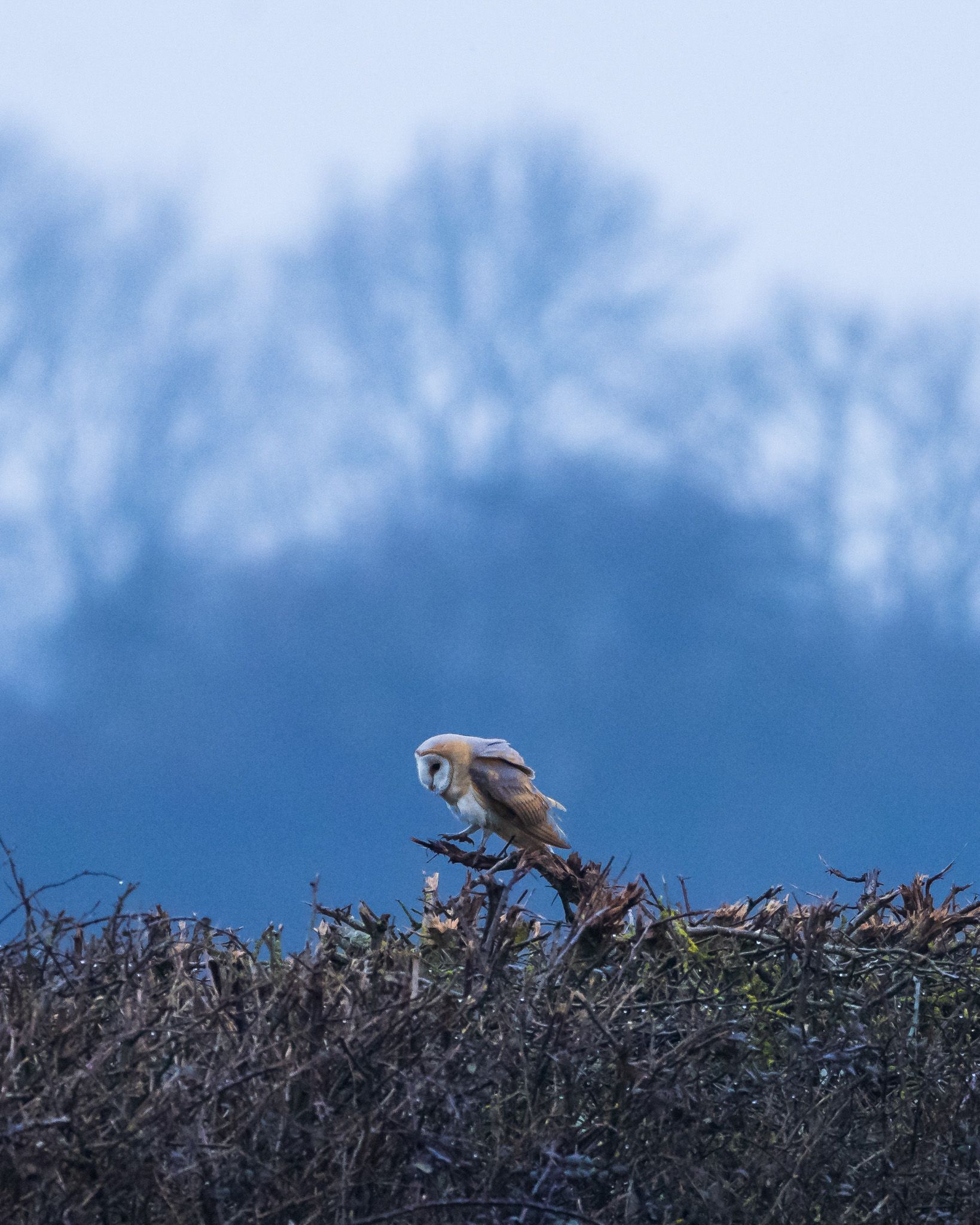 Buzzards are extremely common in this area, and I've had numerous sightings, but no decent images yet this year. There are at least two pairs of barn owls in the local area. I was lucky enough to spot them regularly towards the start of the month, but I've had no sightings for a couple of weeks now. I've also seen a couple of kestrels.
Dunnocks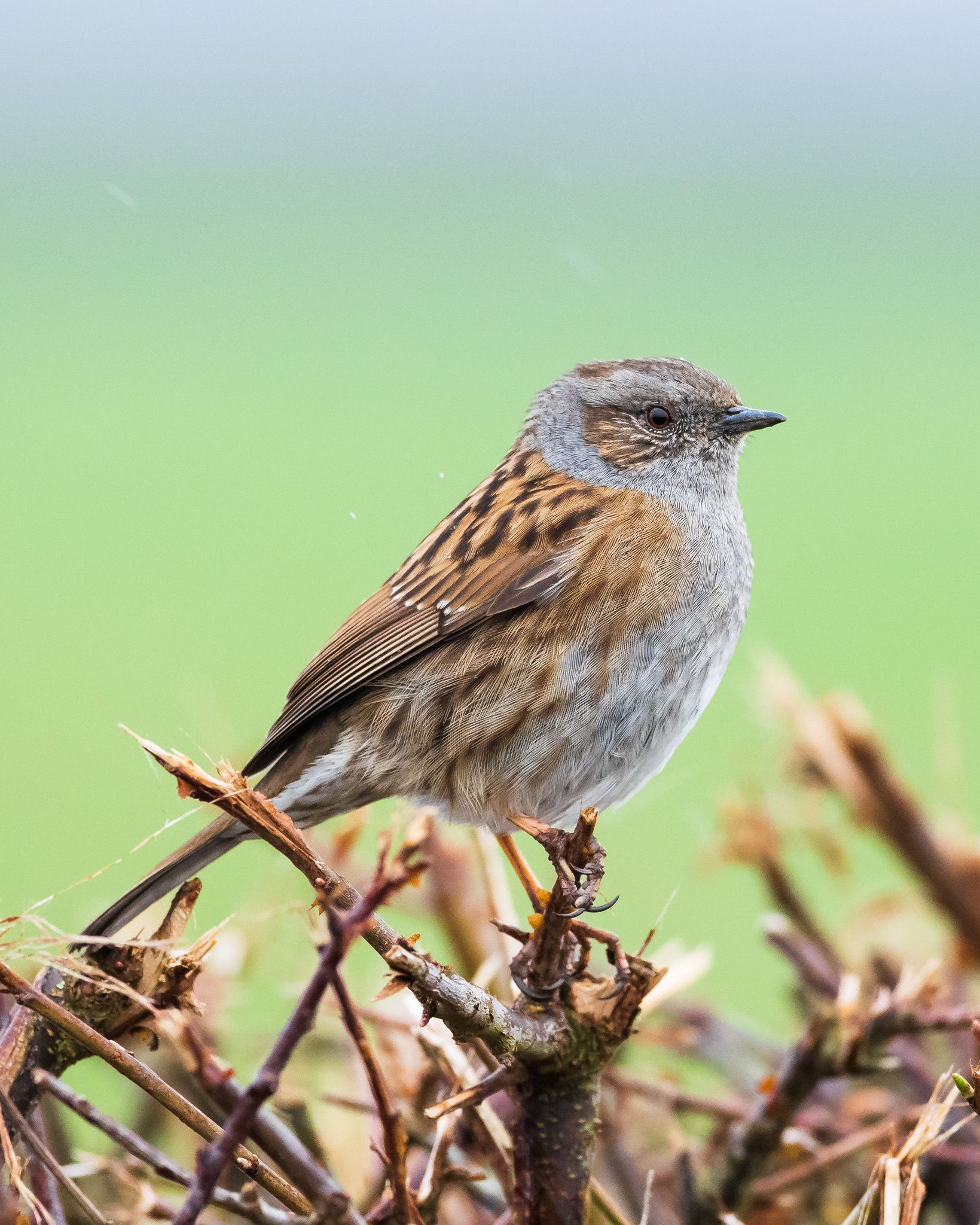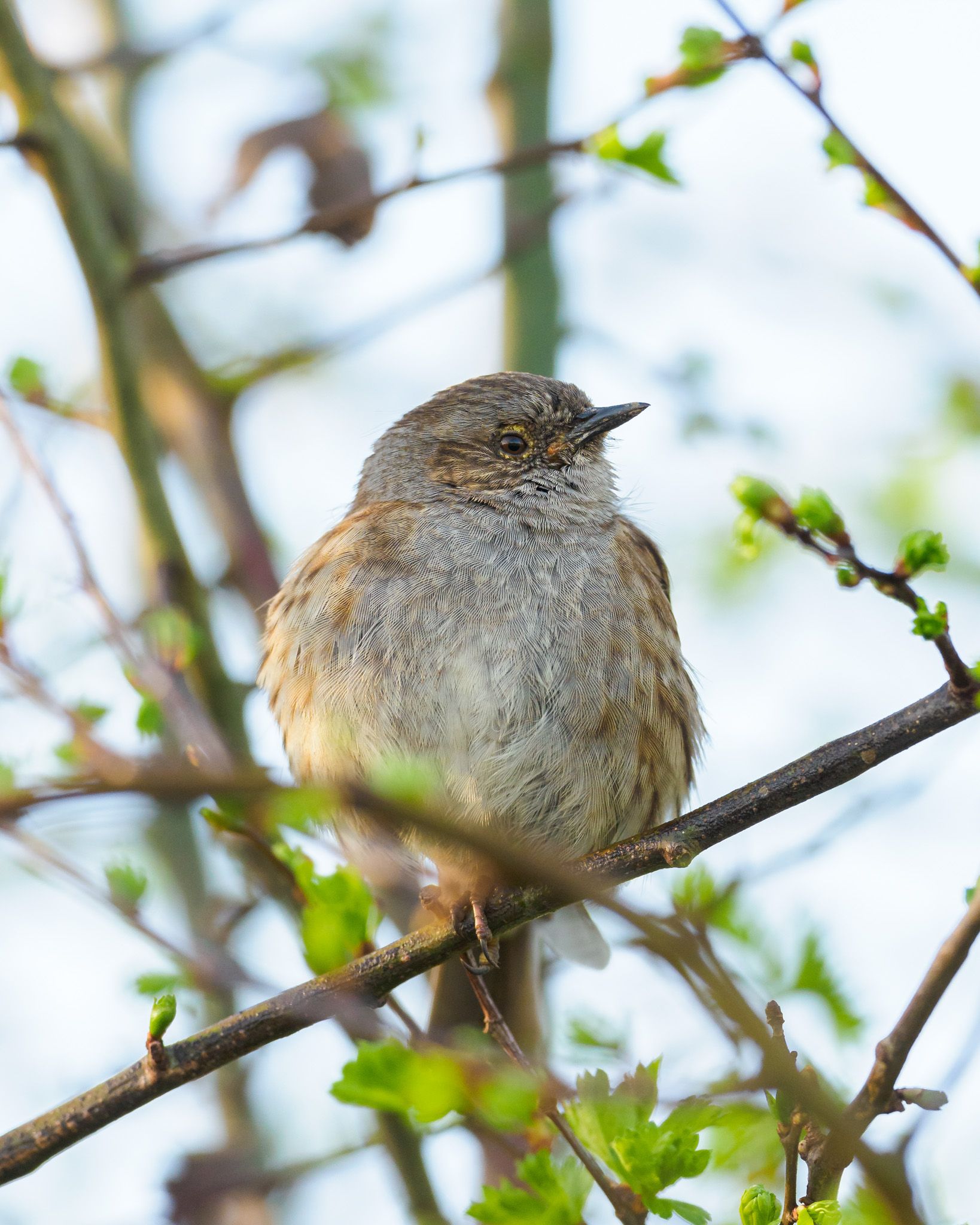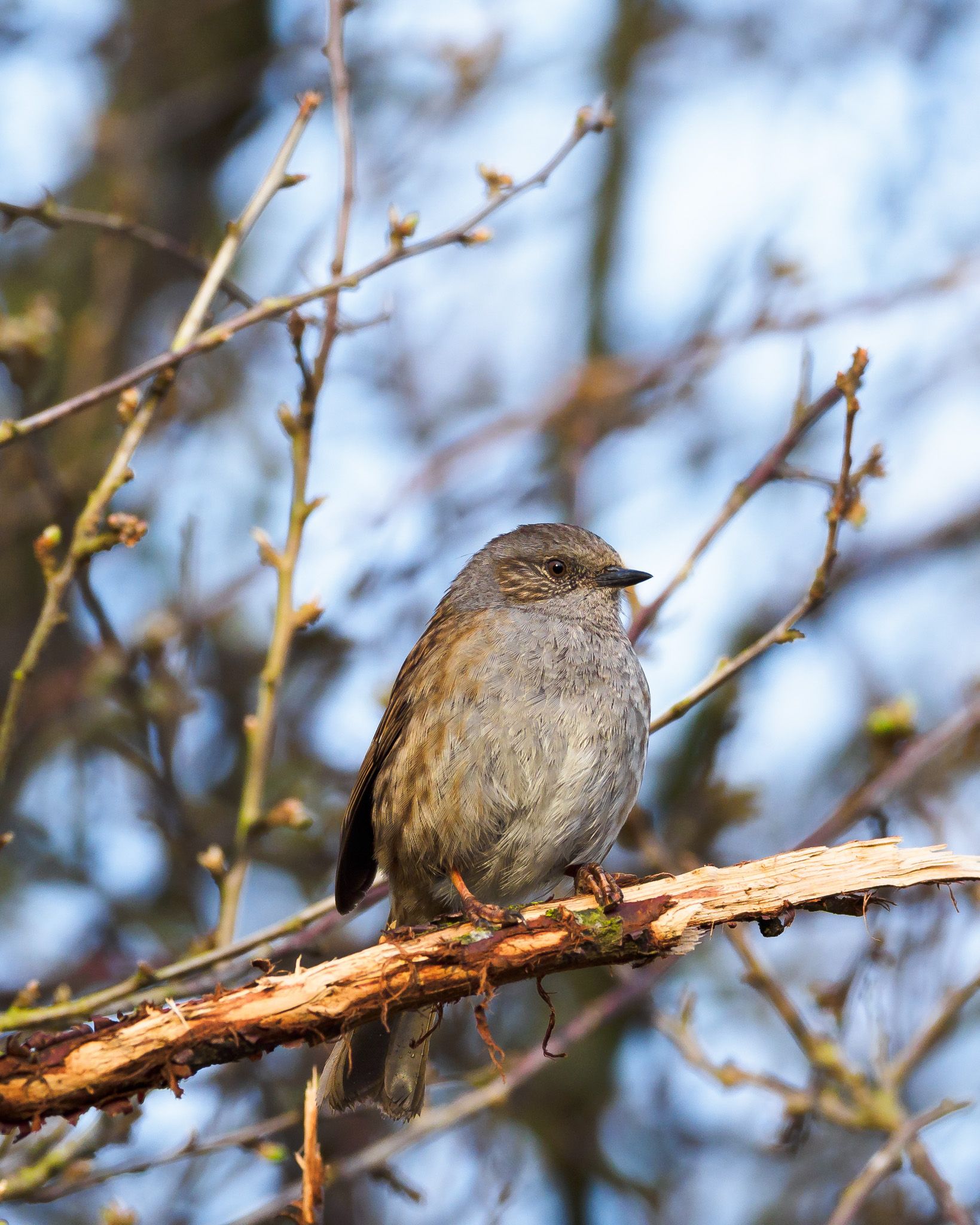 The dunnocks have only one thing on their minds at the moment and have proven to be extremely obliging photograpic subjects. In a couple of cases I've managed to get so close that my telephoto lens has almost hit its minimum focusing distance! I've also observed some complex courtship behaviour.
Other birds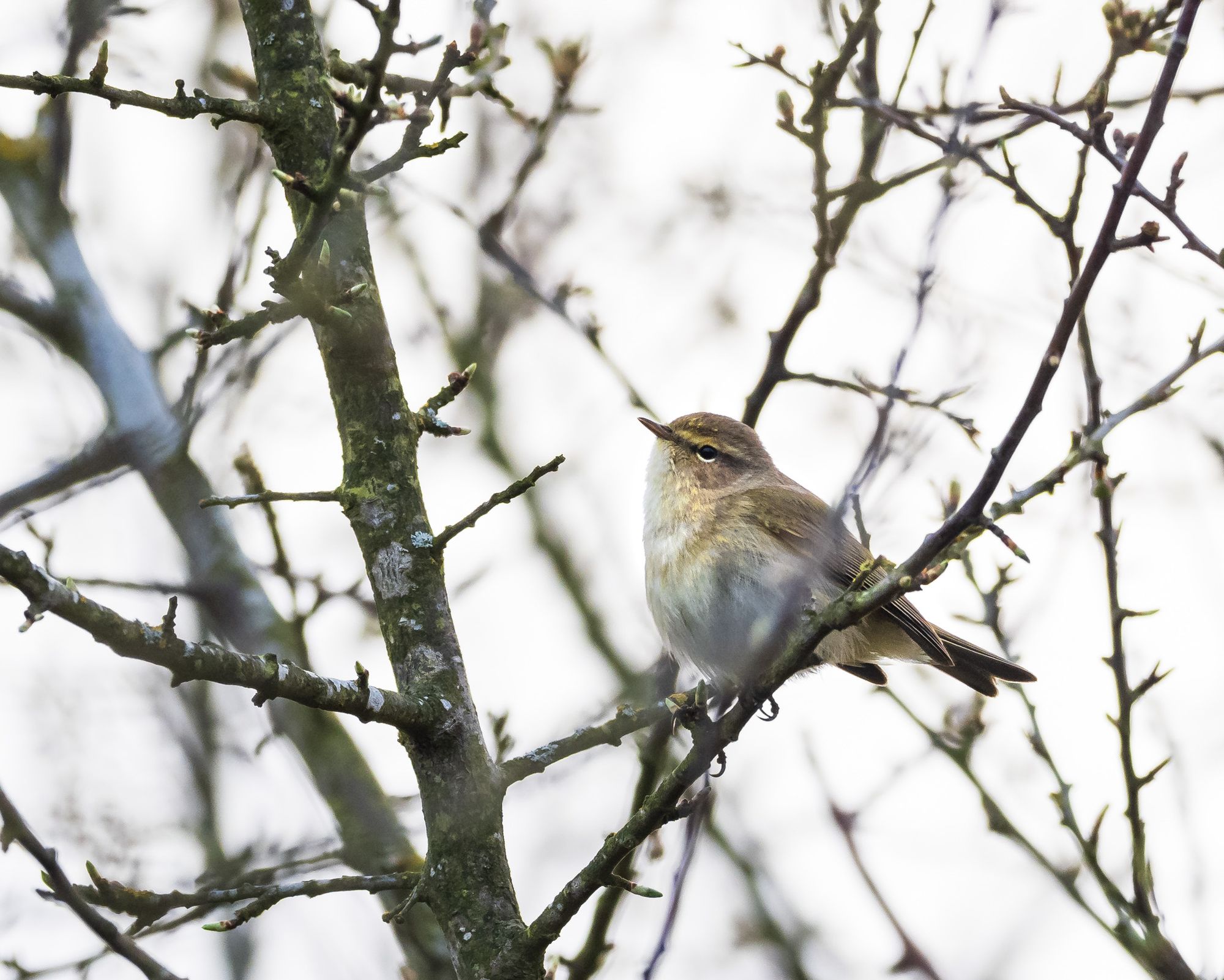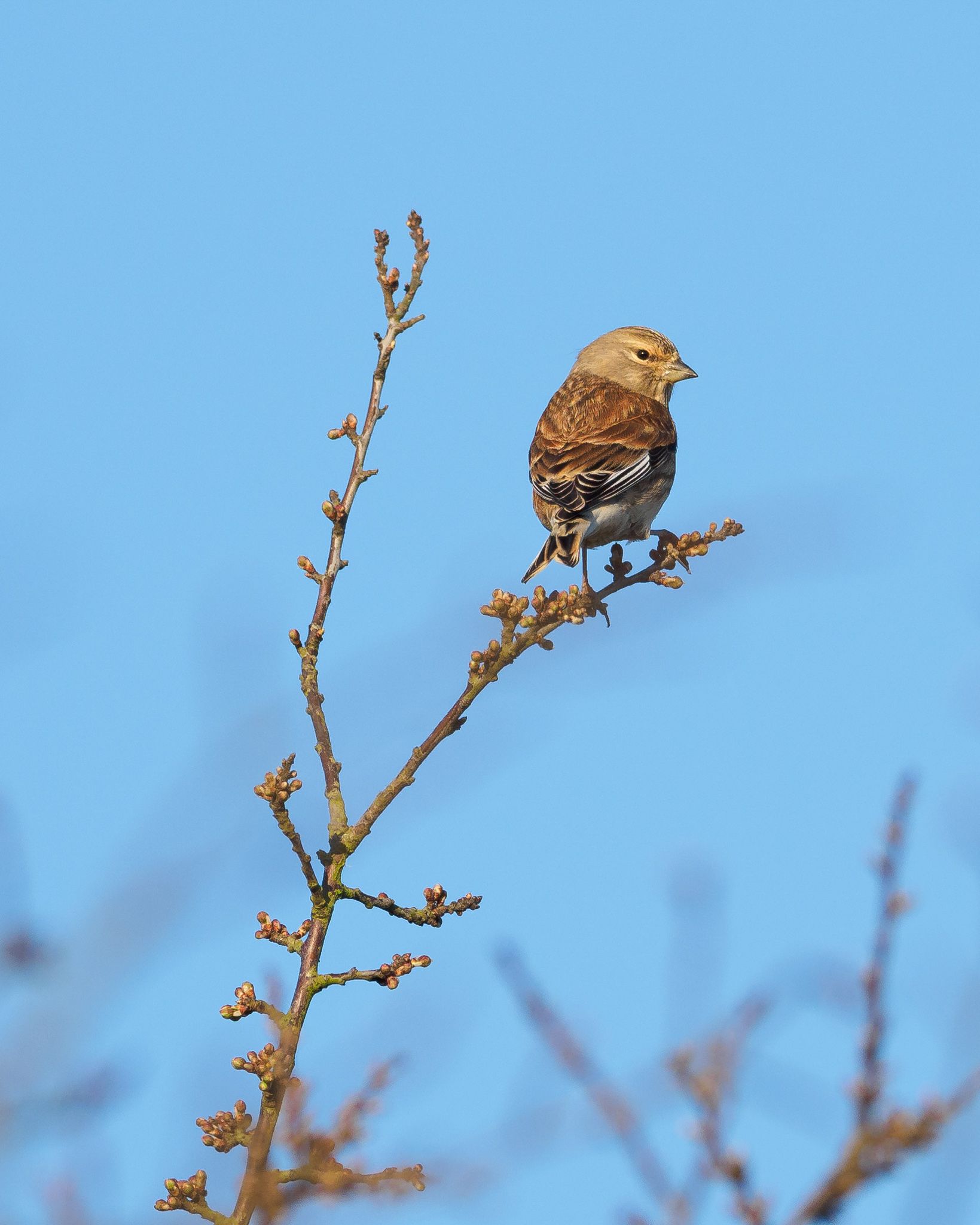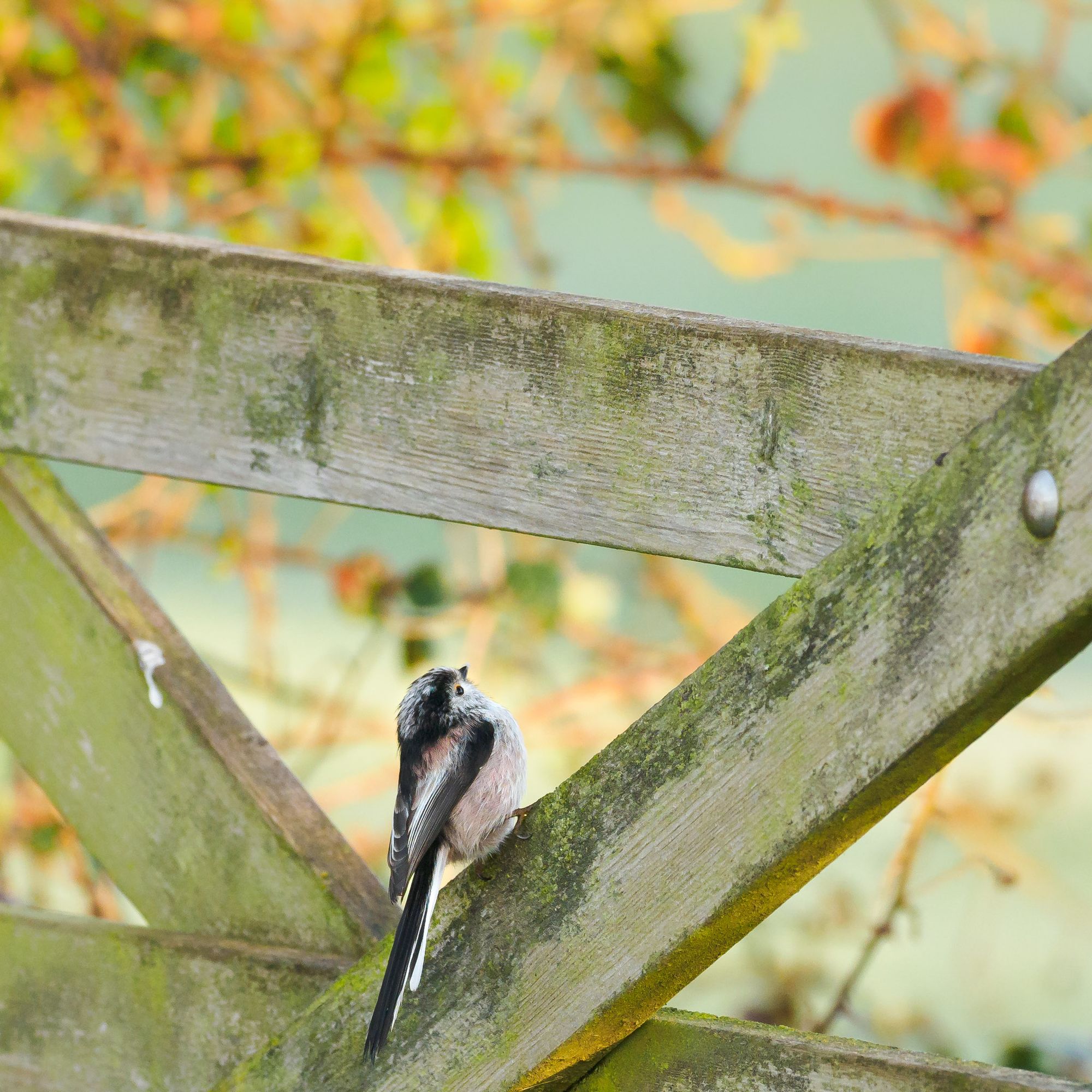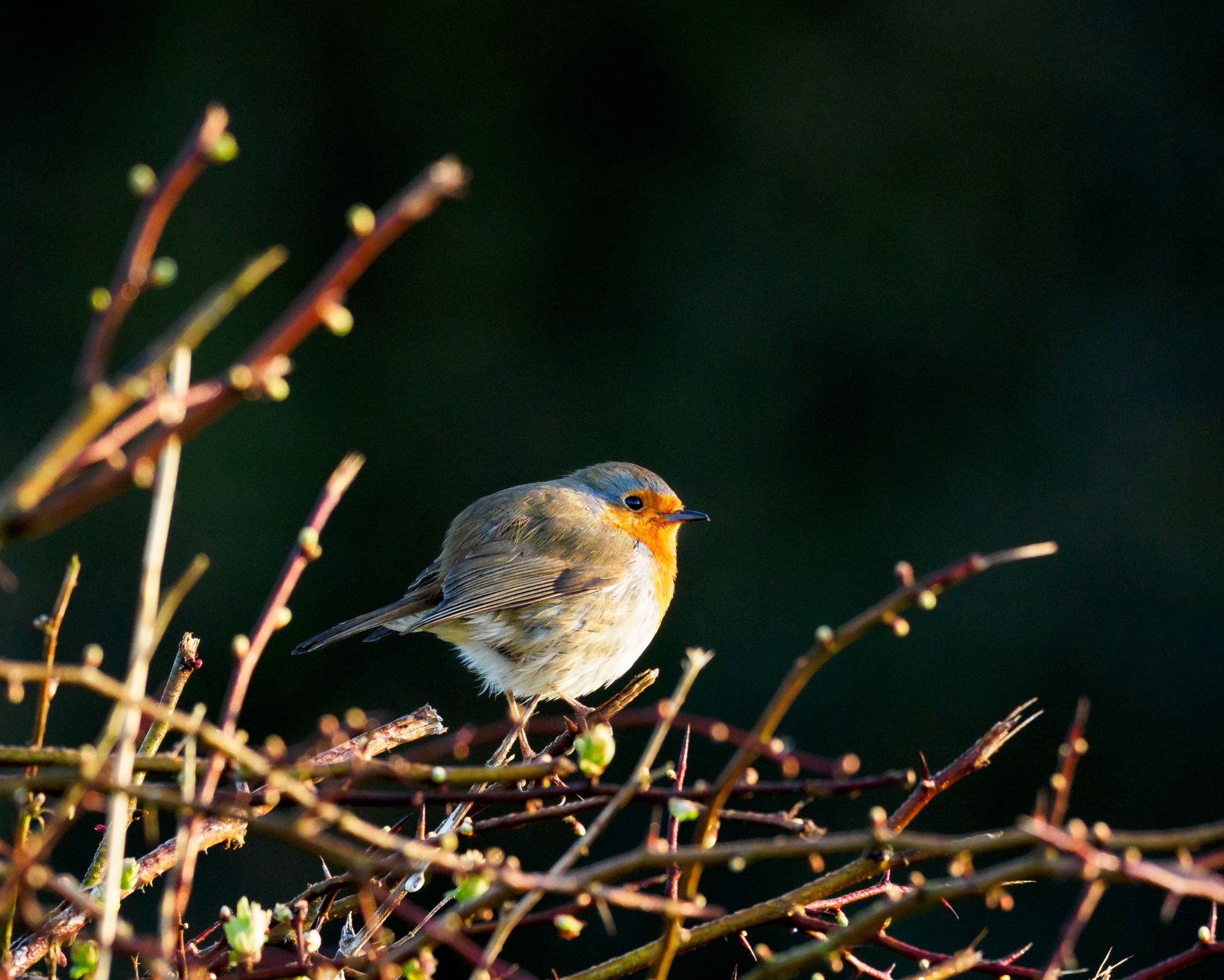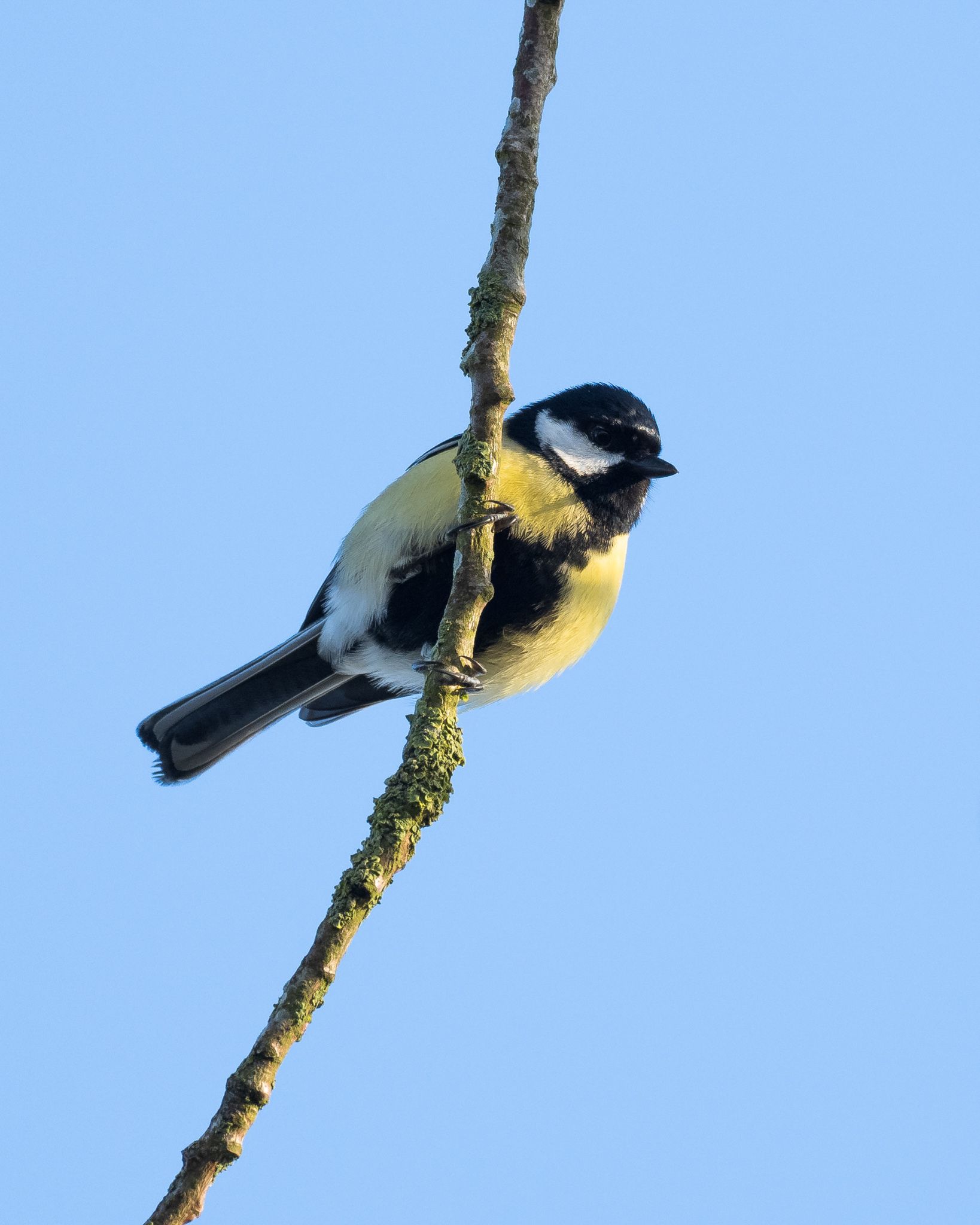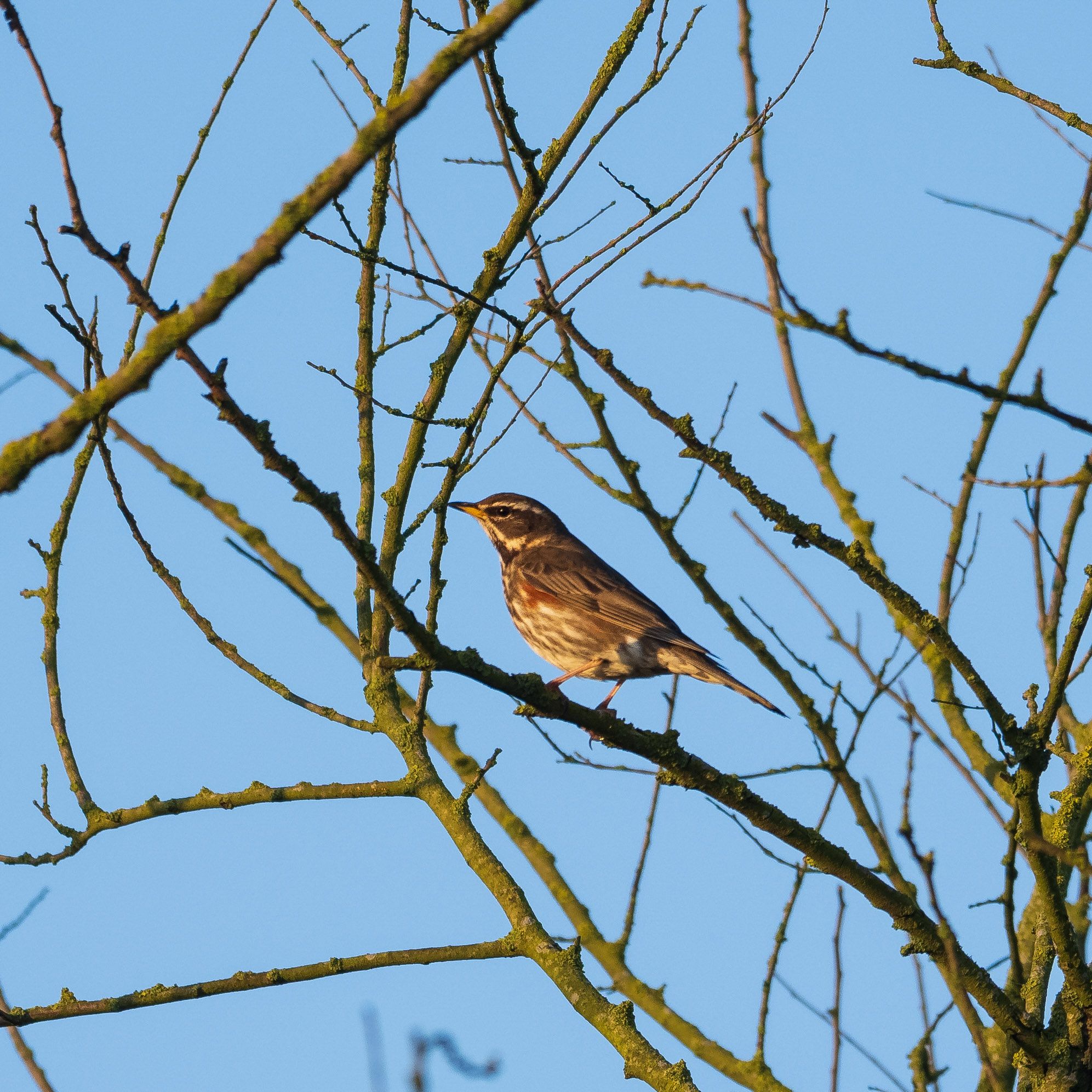 Linnets, great tits, blue tits, long-tailed tits, bullfinches, goldfinches, robins, redwings, fieldfares, and (towards the end of the month) chiffchaffs have all been common sightings, as have curlews — there's a large flock overwintering on some local wetland.
All images © Alex Roddie. All Rights Reserved. Please don't reproduce these images without permission.
If you'd like to support my writing and photography, you can buy me a coffee. Thank you!
Alex Roddie Newsletter
Join the newsletter to receive the latest updates in your inbox.
Comments