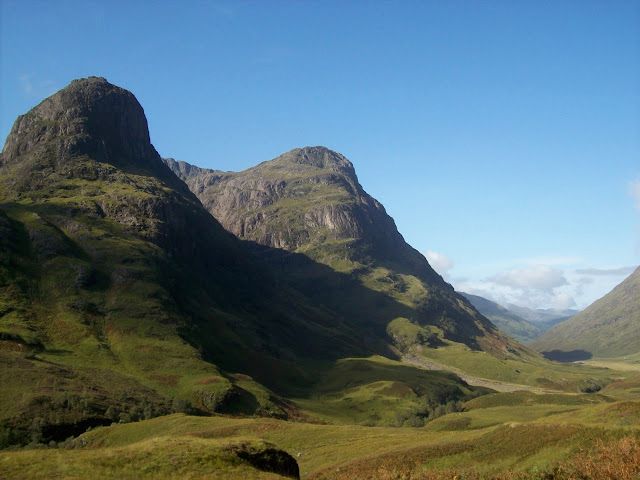 Gearr Aonach and Aonach Dubh, with a corner of Stob Coire nan Lochan's cliffs visible. 11th of September 2009.
EVEN the mountains can look dull.
When we remember
their haze of August heat,
the glaring rays that beat
on flattened colour, unrelieving line,
our clouded hours of life seem of design ;
for we remember
that even mountains can look dull!
Mountains are most beautiful
in September.
For evening, and distance,
the sun's more level glance
lifts under curling lashes of rain-mist
to rest on hills, silvering and shadow-kissed :
in our September
all hours of life grow beautiful.
–Geoffrey Winthrop-Young, 'April and Rain'
Alex Roddie Newsletter
Join the newsletter to receive the latest updates in your inbox.
Comments