A Mountain Writer's Christmas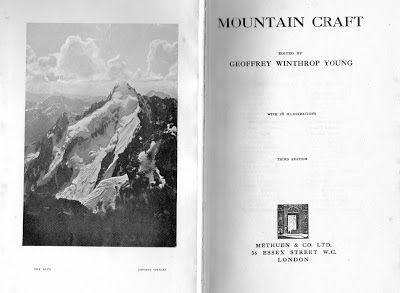 Mountain Craft by Geoffrey Winthrop Young, 1920
I hope you all had a good Christmas! My last two days have been spent in the traditional manner, ie. much eating and drinking, opening of presents, some reading, and very little else. Plans to go walking today were scuppered by bad weather so instead I have taken the time to examine some of my presents that are particularly relevant to this blog and my writing.
My parents managed to find two books that I've been seeking for several years. The first is Mountain Craft by Geoffrey Winthrop Young, first published in 1920. This book was compiled from articles written by many leading mountaineers of the period, and can be viewed as the distillation of all mountaineering wisdom from the late 19th and early 20th centuries. The impact of this book cannot be overstated. Similar projects had been undertaken before (ie. the Badminton Library volume on mountaineering), but never before on this scale and with this level of authority and confidence; in addition, previous books often relied heavily on opinion and tended to be light on facts backed up by evidence.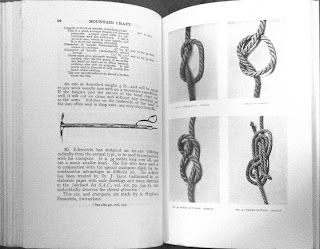 Geoffrey Young began the Mountain Craft project as a reaction against a spate of deaths in the British mountains, and due to the large numbers of climbers who died in the Great War. A new emphasis on safety emerged after 1918. Mountain Craft was the first complete instructional book on the subject written by experts with the specific intention of educating climbers and improving safety. Oscar Eckenstein contributed huge amounts of valuable data that in the present day provide vital insights into the craft of climbing over ninety years ago.
I briefly studied this book several years ago at the Alpine Club library but have always wanted my own copy. Nowadays they are rare, but now my growing mountain library boasts its own copy that I can study whenever I wish.
While skimming through yesterday I came across some real nuggets of wisdom:
"An axe as described weighs 3lb., and will be equal to any work usually met with on a mountain expedition. If the balance and the curves of the head come out well, it will cut ice clean and without any recoiling jar to the arms. Notches on the underside of the head of the axe, often seen in shop axes, are very objectionable."
"The coat should be of stout tweed. I use a specially made 'Double Twist' Scotch Cheviot, treated with alum, which renders it showerproof."
"A good pair of London-made boots will cost, pre-war, from £2,10s, to £3, and are worth the money. Never let your boots out of your possession."
"If you do not wish to feel cold, avoid getting hot."
There are also plenty of occasions when the writers of the late 1910s look back sneeringly on the Victorian era–particularly the 'gully period' of rock climbing which, it is claimed, held back the development of rock climbing for many years. In the early 21st century we now view this as a natural stage that climbing had to go through before it could progress, but it is interesting to read the perspective of men who actually lived through that age.
The second book I got for Christmas was a 1947 copy of Dickens' Scenes of London Life, taken from the original Sketches by Boz. It's illustrated by the amazing Cruikshank which add brilliant touches of period authenticity. I can't wait to read it given its relevance to the work I am doing on Alpine Dawn.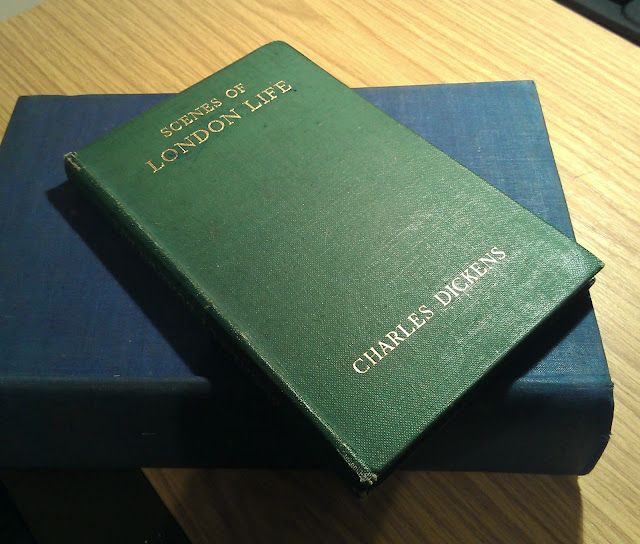 Alex Roddie Newsletter
Join the newsletter to receive the latest updates in your inbox.
Comments