392 years ago in a snow-swept Scottish glen…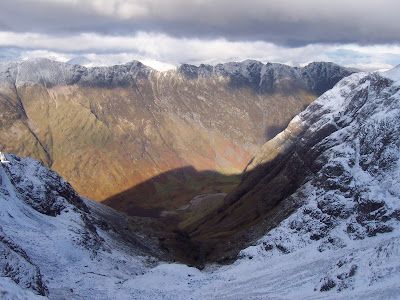 Oh, cruel is the snow that sweeps Glencoe
And covers the grave o' Donald;
Oh, cruel was the foe that raped Glencoe
And murdered the house of MacDonald.
Today, the 13th of February, is a day laden with significance for Glencoe. Sometimes it's easy to forget that this dramatic landscape is best known not for its outstanding beauty but for its dark history. To many it is known as the Glen of Weeping, and to discover why we must go back almost four hundred years to the 13th of February 1692.
The Jacobites, committed to returning the House of Stuart to the throne after the downfall of King James in the Glorious Revolution of 1685, had recently been defeated. William, Prince of Orange, took the throne of England and offered the Highland clan chiefs a chance to put aside their roles in the Jacobite rebellions. Unfortunately the order didn't arrive in Glencoe until a few weeks before the deadline, and the clan chief of MacDonald, Alastair MacIain, left it until the last minute to set out for Fort William.He was directed to Inveraray and after several delays the oath of allegiance was finally signed. However, the Campbells, in allegiance with the Master of Stair, were looking for an excuse to punish the MacDonalds and strike a blow to the Highland clan system.
The order was issued, and by early February over a hundred troops were billeted in Glencoe, enjoying the hospitality of the MacDonalds–who were unaware of the plot to destroy them. The soldiers received their orders late at night and they turned their weapons on the people who had sheltered and fed them.
The massacre caught the Highlanders completely by surprise. Dozens died, either by the muskets of the troops or from exposure after fleeing into the mountains. For many years afterwards Glencoe was a shunned place, a wasteland of ghosts and whispered stories. To this day the ruined homes of the MacDonalds provide a sombre reminder that Glencoe has an equal measure of tragedy and beauty in its long past.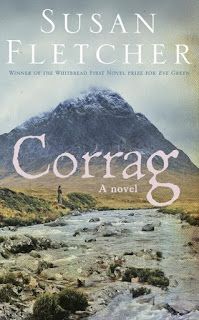 Corrag by Susan Fletcher is a remarkable novel that captures these events in a unique way: through the eyes of a young girl named Corrag who lived in Coire Gabhail (the Lost Valley) in 1692 and was persecuted as a witch. Like my own book, Sue's novel was written during a period living in Glencoe, and is a tribute to the unique qualities of that very special place: mist and magic, snow and storm, crag and waterfall. For someone who knows the glen intimately it's a very special book and it remains a stunning work of historical fiction in its own right.
Alex Roddie Newsletter
Join the newsletter to receive the latest updates in your inbox.
Comments