BBC Radio Scotland interview: the response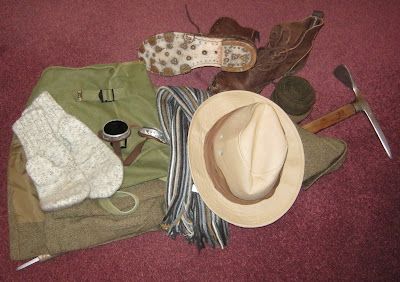 My Glencoe interview with Christopher Sleight was broadcast yesterday morning (and again today) on BBC Radio Scotland, and I'm glad to say the response has been terrific! I'm very pleased with how the piece turned out. It precisely conveys the essence of my book and why I wrote it, and I'd like to thank Chris for doing such a good job.
I have been inundated with positive comments from fans over the weekend. Here is a selection:
"Just heard your feature on BBC Radio Scotland. Wow, what a fantastic feature! VERY well produced.. superb mate! … even the presenters were raving about it!"
"I listened to it through the website – thought it was a very interesting and well done interview. Lots of luck with the book."
"Great interview, and as a result I've just bought your book."
"Listened on iplayer a few Min's ago, excellent Alex. As has been said before, good luck with the book, I for one will be buying it."
"Just listened Alex, well done, you have come across brilliantly. Very atmospheric, love the description of your outfit for the day."
"Just listened to it Alex, it's really good! The start is a very atmospheric reading from some of the book but the whole thing is really very interesting. Well done, you come across really well!"
"What a fantastic piece! As others have said, you come across really well and your enthusiasm shines through."
And so on!
A lot of extra hits have been recorded on this blog today (mostly from the BBC page but also from the discussion thread on UKC) and The Only Genuine Jones is experiencing a mini sales spike and a jump up through the ranks, peaking at #8 in the mountaineering charts on Kindle earlier today (the first time it's been in the top ten for a few weeks).
This has been a very positive experience overall for me, and I would urge fellow indie authors to consider getting in touch with local radio stations if you think you have an interesting newsworthy angle on your book. You never know what might come of it!
The interview is available to listen online here and will be available for several days. My bit starts around 52 minutes into the episode but the rest is also very interesting.
Alex Roddie Newsletter
Join the newsletter to receive the latest updates in your inbox.
Comments