The ugly side of climbing and mountaineering culture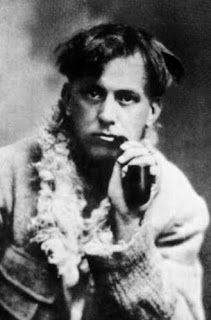 ~ Aleister Crowley in 1902 ~
I'd like to begin this post by apologising on behalf of climbers everywhere. Today mountaineering has been in the news, and for all the wrong reasons: it seems that Western climbers were involved in a fight (brawl? pitched battle?) high on Everest. Other news has also come to light today which can only lead me to conclude that the climbing world has temporarily lost its marbles. A number of readers have already been in touch to mention the similarities between recent developments and events in my novels.
Truth, it would seem, is stranger than fiction!
Death threats on Everest
News first began to circulate on Twitter, and the first article I saw was unfortunately by the Daily Mail and featured some very shoddy reporting. The article
has now been updated
with less blatantly false information, but at first it simply mentioned that a Swiss mountaineer called "Wool Stick" and some other Western climbers had been attacked by a mob of 100 Sherpas. "Wool Stick" is in reality no other than Ueli Steck, the "Swiss machine" and one of the world's top Alpinists–a climber capable of speed-soloing classic north faces.
At present the facts are hazy and we have no way of knowing precisely what happened, but it would appear that a disagreement between some Sherpas and the Western climbers (Ueli Steck, Simone Moro, and Jonathan Griffiths) escalated into violence, fighting, and death threats. The
BBC's sparse account
is probably the least speculative report on the incident available right now.
It's too early to determine exactly what happened, but it looks like it was an unpleasant situation for everyone involved.
The People's Climbing Front
The Works is a disused quarry in the Lake District which is used as a popular dry-tooling venue. Dry-tooling is the practice of climbing rock using ice gear and is great training for winter climbing, but controversial for the damage it causes to the rock. It also involves two other controversial topics for climbers: fixed bolts in the rock, and top-roping.
The Works was recently vandalised, rendering it unusable as a dry-tooling venue until re-equipped. Bolts were chopped and a huge amount of equipment stolen.
Today the British Mountaineering Council
received an email
claiming responsibility for the act … from an organisation calling itself the "People's Climbing Front!" They claim that dry-tooling is eroding the ethics of winter mountaineering and promise to return the stolen equipment when climbers can tell the difference between "in" and "out" of condition. The concern here seems to be that dry-tooling is encouraging poor ethical standards elsewhere.
This is a classic example of a climbing ethics panic. When people are seen to be climbing winter routes in dry conditions, or top-roping hard climbs and claiming an ascent, tempers tend to get raised. Bolting is another contentious subject and in this case all three have combined to make a perfect ethical storm. Sometimes stupid acts of vandalism, such as bolt chopping or equipment theft, is the result.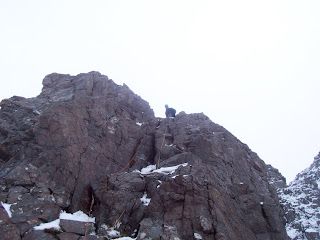 Not in condition
Historical precedent: Aleister Crowley in the Himalaya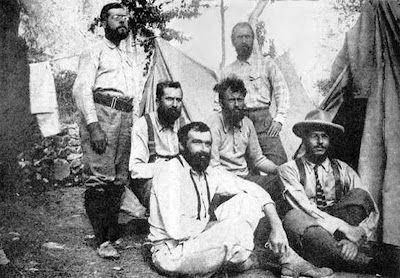 The K2 expedition (Crowley centre right)
In 1902,
Aleister Crowley
and Oscar Eckenstein (two characters who feature heavily in my fiction) were involved in an early attempt to climb K2, the second highest mountain in the world. Although the attempt reached the remarkable height of 6,525m, it ultimately failed due to personality clashes. Crowley pulled a revolver on Guy Knowles, who proceeded to knee Crowley in the groin. Knowing Crowley I have no doubt that his selfish personality was the chief cause of the disharmony, and there are numerous reports of Crowley treating his native guides very badly, possibly having them flogged. The team beat a hasty retreat.
Crowley returned to the Himalaya in 1905, this time making an attempt on Kangchenjunga. On this expedition the outcome was even worse: four people (including three native porters) died in an avalanche, and instead of attempting to rescue them, Crowley simply sat back and drank his tea, later claiming that he had no sympathy whatsoever. Once again there are reports of Crowley beating his porters.
These events prove that conflicts between both individuals and cultures have been an unfortunate feature of Himalayan mountaineering since it began. Although I think it would be unwise to draw too many parallels between recent events on Everest and Crowley's insanity in the early 20th century, it's clear to see that when great ascents and reputations are to be made, tempers can fray and violence can ensue. They call it "summit fever" and it's perhaps the ugliest face of mountaineering.
Historical precedent: O.G. Jones and the first ethics panic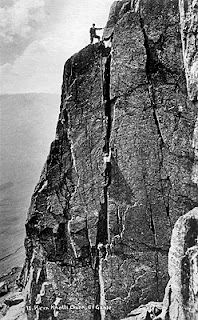 Jones climbing on Gable
In 1897, O.G. Jones made the first ascent of the Kern Knotts Crack, a short climb on Great Gable now graded Very Severe. He had chosen to make the "first ascent" after a number of attempts at the climb suspended from a top rope and aided by his friends the Abraham brothers. It was, in short, an extensively pre-practiced ascent, and the ethically aware climbers of the era were quick to cry foul. A climb must be done on-sight and without a top rope or it isn't a first ascent, they said. We still adhere to the same basic principle today: an on-sight lead is considered one of the most pure forms of climbing.
Aleister Crowley, who had already taken a dislike to Jones (see
Crowley's Rival
), did his best to stir the incident up into a major row. Jones was accused of cheating and climbing ethics as we know them today–poorly defined, easily broken, and subject to controversy–were born. The incident proves that as far back as 1897 climbers were arguing over style and trying to destroy the reputations of others.
Have we learned anything at all?
I've chosen to mention the escapades of Crowley and Jones to highlight my point, but there are numerous examples throughout history that demonstrate the ugly side to mountaineering. I could mention the legendary clash of personalities surrounding the first ascent of the Matterhorn in 1865, the rivalry on the Eigerwand in 1936, or Everest itself on many occasions. Climbing ethics continue to be a prickly subject and enormous arguments frequently erupt both online and at the crag over activities that one group or another considers questionable.
Sometimes it seems that not much has changed in over a century. We are still prone to petty jealousies, our egos are still easily dented, and we still fall prey to summit fever. Some climbers continue to climb in ways that others consider cheating, and others continue to violently react to any perceived erosion of climbing ethics. We still argue about top-roping and bolting and the grade of Three Pebble Slab.
On the other hand, I give you this image: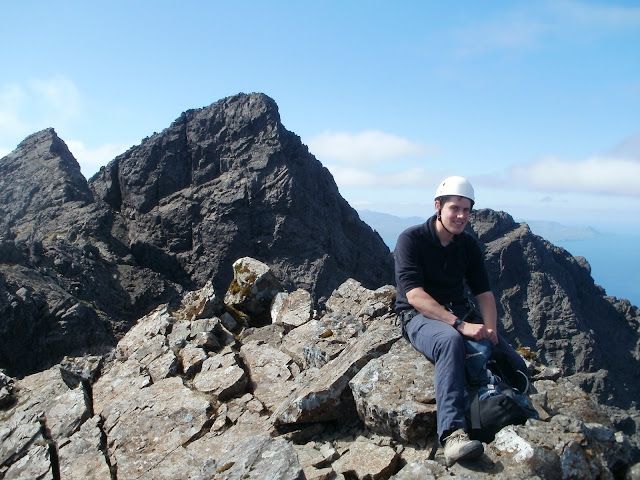 James Roddie high in the Cuillin, June 2010
What could be better?
Alex Roddie Newsletter
Join the newsletter to receive the latest updates in your inbox.
Comments