First look – EVEREST: THE FIRST ASCENT by Harriet Tuckey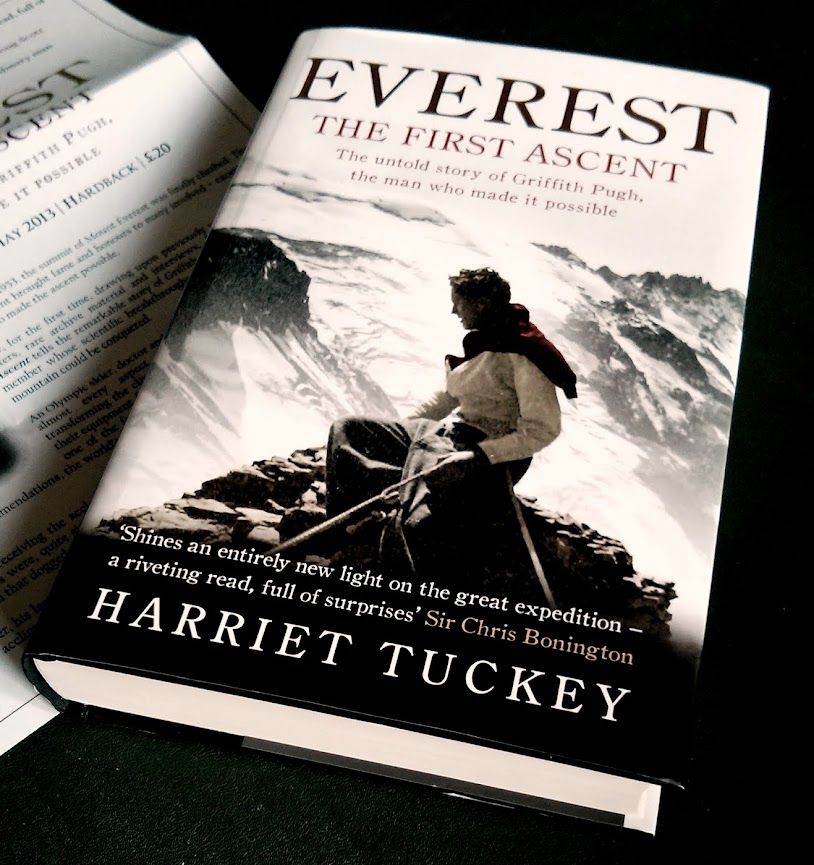 On May the 29th, 1953, Sir Edmund Hillary and Sherpa Tenzing Norgay reached the highest point on planet Earth. After fifty years of dreaming and hair-brained schemes, of failed expeditions and death, of legends and heroes, Everest had finally been climbed. It was a pivotal moment of the 20th century and marked the end of an entire chapter in the history of mountaineering – and the beginning of another.
2013 is the sixtieth anniversary year of the first ascent of Everest, and therefore the mountain is in the news a great deal at the moment. There have been high-altitude punch ups, tragedies, controversies galore, and of course Kenton Cool's remarkable Himalayan 3 peaks record. The traditional story of the first ascent of Everest is being re-told ad nauseum.
However, amongst all this relatively predictable deluge of Everest news, Harriet Tuckey's new book stands alone in offering something genuinely new.
Everest: The First Ascent is launched tomorrow in the UK and aims to tell the story of Griffith Pugh, one of Everest's forgotten heroes. Pugh was a pioneering physiologist who studied the effects of hypothermia on the body and contributed a vast amount of scientific research to the expedition, without the results of which Hillary and Norgay could not have reached the summit. Pugh also designed the acclimatisation programme, boots, tents, down clothing, stoves, and numerous other items of equipment which were to prove absolutely vital to the expedition's success. Despite his contributions, Pugh's name is almost unknown today. Harriet Tuckey's book aims to put the record straight.
The publisher has been kind enough to send me a review copy (it's a gorgeous hardback with many photos) and I will be reading it with great interest over the coming days. Look out for an in depth review soon!
Everest: The First Ascent is available to order here from Amazon for £12.60.
Alex Roddie Newsletter
Join the newsletter to receive the latest updates in your inbox.
Comments