The Atholl Expedition Goodreads giveaway
.goodreadsGiveawayWidget { color: #555; font-family: georgia, serif; font-weight: normal; text-align: left; font-size: 14px;
font-style: normal; background: white; }
.goodreadsGiveawayWidget img { padding: 0 !important; margin: 0 !important; }
.goodreadsGiveawayWidget a { padding: 0 !important; margin: 0; color: #660; text-decoration: none; }
.goodreadsGiveawayWidget a:visted { color: #660; text-decoration: none; }
.goodreadsGiveawayWidget a:hover { color: #660; text-decoration: underline !important; }
.goodreadsGiveawayWidget p { margin: 0 0 .5em !important; padding: 0; }
.goodreadsGiveawayWidgetEnterLink { display: block; width: 150px; margin: 10px auto 0 !important; padding: 0px 5px !important;
text-align: center; line-height: 1.8em; color: #222; font-size: 14px; font-weight: bold;
border: 1px solid #6A6454; border-radius: 5px; font-family:arial,verdana,helvetica,sans-serif;
background-image:url(https://www.goodreads.com/images/layout/gr_button4.gif); background-repeat: repeat-x; background-color:#BBB596;
outline: 0; white-space: nowrap;
}
.goodreadsGiveawayWidgetEnterLink:hover { background-image:url(https://www.goodreads.com/images/layout/gr_button4_hover.gif);
color: black; text-decoration: none; cursor: pointer;
}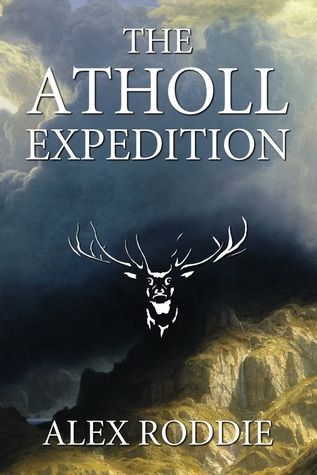 My Twitter competition to win a copy of The Atholl Expedition proved to be extremely popular, so I'm offering readers a second opportunity to win a signed copy of my new book. The giveaway is being run on Goodreads, the social network for readers, and to enter all you need to do is log in and enter the giveaway here.
The competition is running until March the 25th and is open to UK entrants only. Good luck!
Alex Roddie Newsletter
Join the newsletter to receive the latest updates in your inbox.
Comments