Three years of work on Alpine Dawn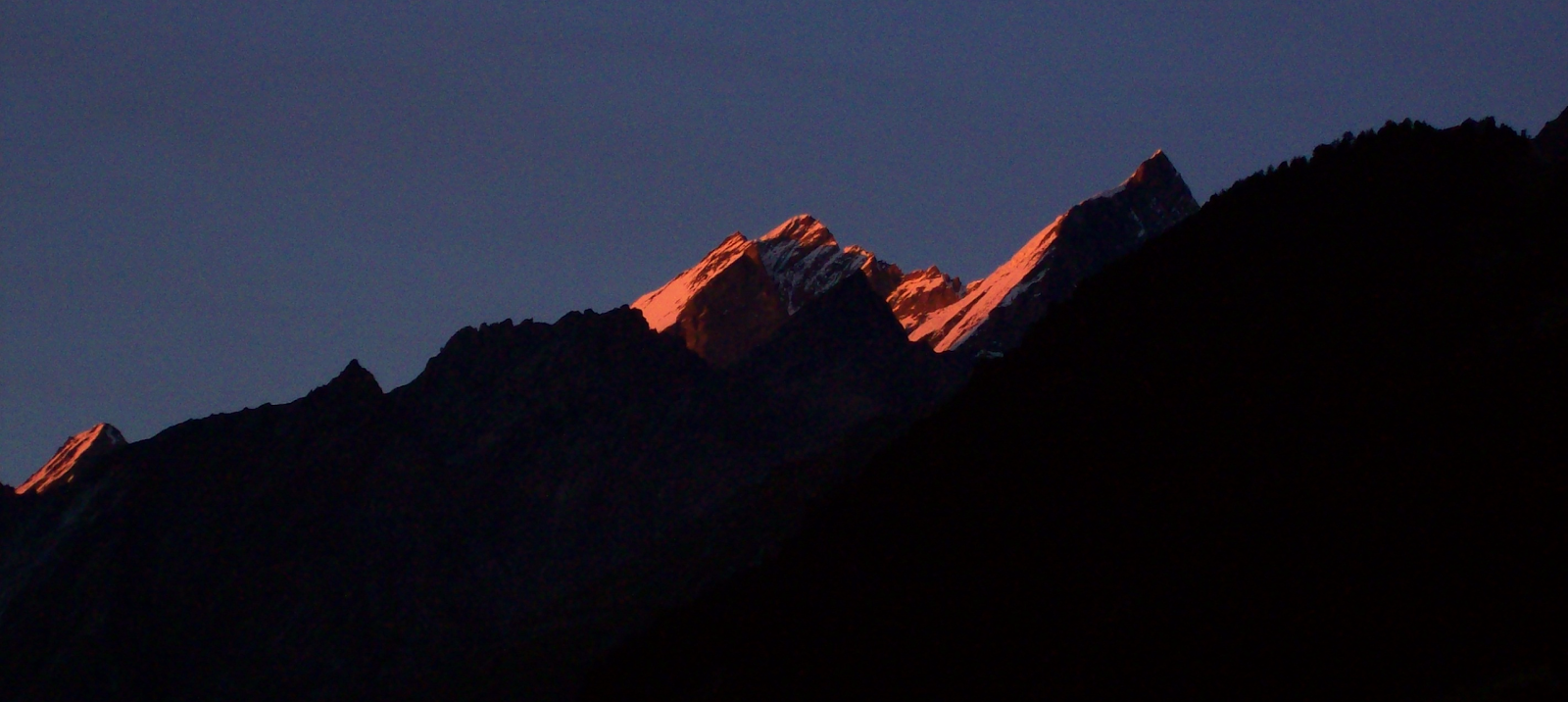 In summer 2011, I read a book that would change my life.
That book was Travels Through the Alps of Savoy by James Forbes. I've already discussed it many times on this blog, so I won't go into it again now, but it is sufficient to say that it introduced me to a new period of Alpine history and a remarkable character who achieved more over the span of a single summer than most scientists achieve in their entire lives.
In 2011, I was working on The Only Genuine Jones and planning a sequel set in the Zermatt and Evolene area. However, after reading Travels I was seized by a grand new idea and abandoned all plans for a Jones sequel.
Early stages
At first my new project was simply called 1848 and it took me nearly a year to do the preliminary round of research and reading I needed to do in order to get up to speed on the era and the history. By 2012 it had a new name: Alpine Dawn, a phrase taken from the works of James Forbes (who speaks of "standing on the threshold of an Alpine dawn" in 1842, which is remarkably prophetic considering the golden age of Alpinism began not much more than a decade afterwards).
I started working on a first draft in 2012, and by the end of the year I had four chapters written … but it was hard work, harder by far than anything I had written before. On New Year's Eve I wrote:
Alpine Dawn is not easy to write. It haunts me, challenges me, defies easy classification or comfort. I suspect it has the potential to hold more truth than anything I have written before, but it will have to be wrenched from me, and it won't be ready for a long time.
In early 2013 I got bogged down, decided the tone was too bleak and that my main character, Thomas Kingsley, wasn't sympathetic enough. I archived everything I had written and started work on a sideline project which later became The Atholl Expedition.
A bigger picture emerges


I picked up my old Alpine Dawn manuscript and realised that what made the story great was not the details, but the bigger picture. I scrapped the character of Thomas Kingsley, abandoned the dismal Victorian London setting, and focused on my key characters: James Forbes, Albert Smith, and the shadowy legacy of Horace Benedict de Saussure. I wanted to create a grand vision of hope and enlightenment, not financial ruin and despair.
Echoes of my story can be seen everywhere in The Atholl Expedition and it soon occurred to me that this book was, in truth, a prologue to the tale I really wanted to tell. So that decision was easy. The Atholl Expedition became Alpine Dawn Book I. It's a very optimistic novel and it reflects my vision perfectly.


Instead of being hopelessly overwhelmed by a huge plot far too big to be contained in a single novel, I decided to split it into more manageable parts and focus on each at once. The tactic worked. The Atholl Expedition was completed in a timely fashion and published at Christmas 2013.
A Year of Revolution


I am currently working on Book II, which originally had the (rather boring) working title of The Solomon Gordon Papers. I'm now using the title A Year of Revolution instead, which reflects the fact that 1848 is the year everything changes — the tipping point beyond which the actions of my characters begin to have consequences on a European scale.
A Year of Revolution focuses initially on Albert Smith, the London journalist, showman and mountaineer who seeks the answer to the legend of the Pegremont — a mountain of ice discovered by the great explorer Saussure in the 18th century, but lost ever since. The book opens with the June revolution in Paris and Smith finds himself on the barricades, desperate to make his rendezvous with Doctor Barbier of the Hotel Dieu, his old tutor — and an amateur Alpine historian who Smith believes knows the truth behind the Pegremont. He is helped by a savage young woman called Josette who organises the defence against General Cavaignac's National Guard.
It's the beginning of a series of events that will lead to Balmoral, and the hunt for Solomon Gordon's papers — the documents that hold the key that will unlock the mystery of the Alps.
The future


I foresee no end to this series as of yet. After three years of work I have completed one novel, am a good way into a second, and have a third (The Ice World) partially planned. The opportunities for the future are virtually limitless. The Alpine golden age is filled with drama and romance, larger-than-life characters and legends, and it remains an untapped gold mine for the writer of mountain fiction.
People have asked me How many books will there be in the Alpine Dawn series? but the truth is that I simply don't know!
Alex Roddie Newsletter
Join the newsletter to receive the latest updates in your inbox.
Comments