Announcing the Pinnacle Editorial Press edition of The Only Genuine Jones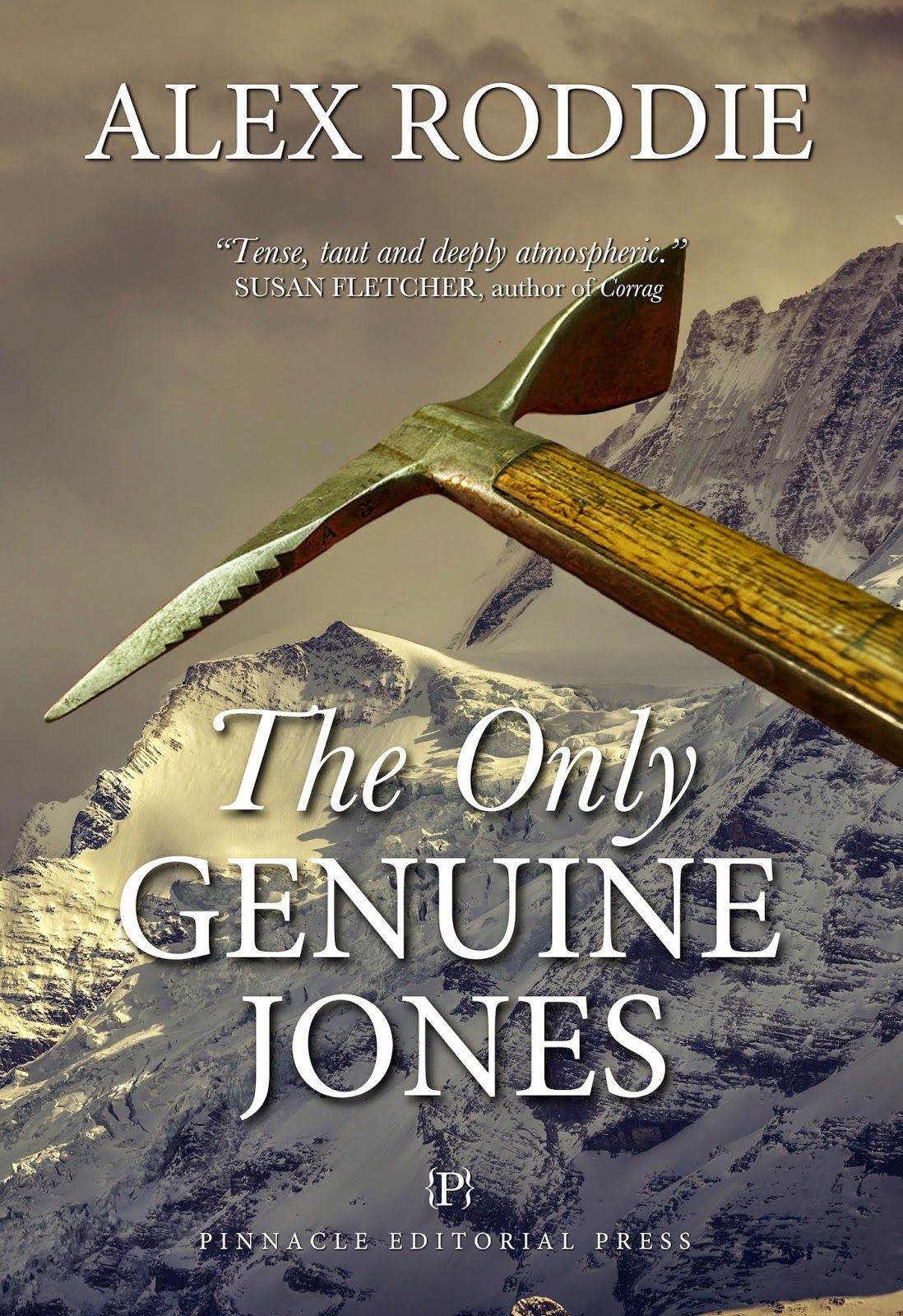 Regular readers will be aware that I recently started a new job as a freelance editor and literary consultant. I started Pinnacle Editorial in July, and it's been going from strength to strength.
As part of my new line of work I have been taking a critical look at my own books. The editing has always been top notch — I have Clare to thank for that — but I have long been aware that a few small tweaks might make the books even better. I decided to establish a self-publishing imprint, Pinnacle Editorial Press, to handle all my future publications and to bring a more consistent look to existing ones.
To all practical intents and purposes, little is actually changing. I'm still publishing my own books and using the same business model. The key difference is perception: readers will now see published by Pinnacle Editorial Press, which makes a big difference.
It will improve quality, too. My first job is to create a style guide for the new imprint: a complete specification of how my published books will be formatted and presented to the reader. There was no consistency between the look of my first and second novels, but that's about to change.
The new Kindle edition of The Only Genuine Jones
The first item on my list was cover design.
My original cover for The Only Genuine Jones was striking and I have received many compliments on how well it fitted the subject matter. The cover was designed by the talented John Amy. Striking it may have been, particularly at thumbnail size, but gradually the look of my work changed. I decided to create a new one, specifically designed to adhere to my new style guide.
The new cover uses typography which will be consistent with future books. The slight sepia tone reinforces the historical genre. The more prominent author name and puff quote, not to mention the "Pinnacle Editorial Press" logo, help to build gravity and authority. It is, in short, a better cover.
Apart from slight changes to the copyright pages, there no changes to the book's interior.
The new paperback edition

I'm also working on a new paperback version of OGJ, using the typographical format of The Atholl Expedition as a template. I'm also switching the printing company from FeedARead to IngramSpark (largely so I have more control over which bookstores can order the book). This edition won't be available for a few months, so for now the first edition with the original cover will remain on sale.
Alex Roddie Newsletter
Join the newsletter to receive the latest updates in your inbox.
Comments