The Atholl Expedition listed in top outdoor literature of 2014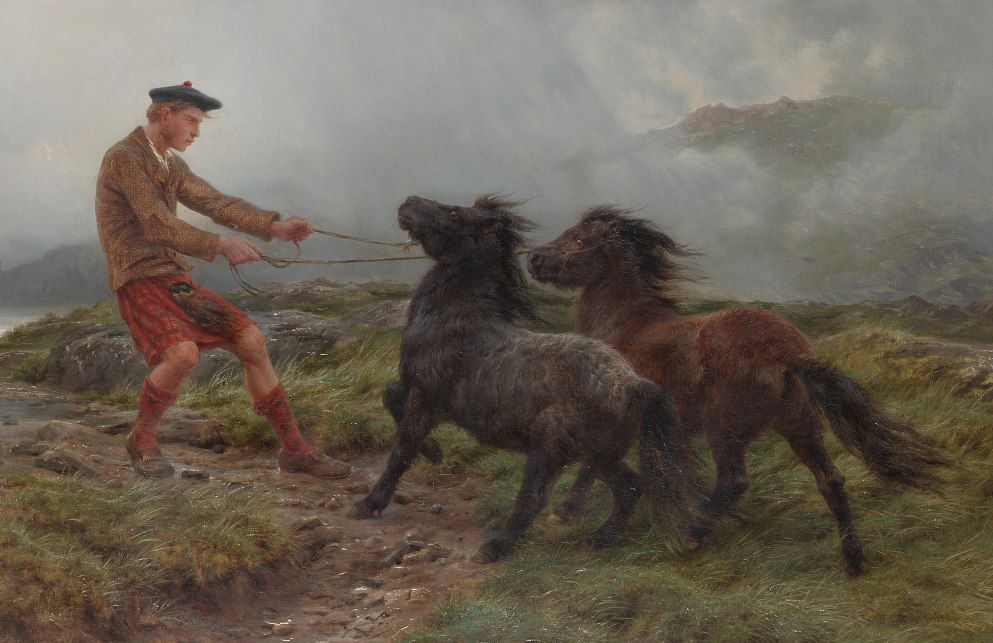 It's that time again when the outdoor industry looks back at the year past and reflects on the highs and lows. For the first time in my career I have been fortunate enough to feature in this great reckoning, not once but three times.
First I was nominated (and shortlisted) for the Outdoor Book of the Year prize at the TGO Awards in Kendal last month, and although I didn't come first it was great to meet a few people I'd chatted to online.
Second, the latest issue of TGO has mentioned The Atholl Expedition in an entirely distinct "Six of the best outdoor books of 2014" list. Unlike the Awards, this list was not compiled by a reader survey; titles were recommended by TGO writers and staff members. Chris Townsend, who is the Gear Editor of TGO (in addition to being a highly accomplished author in his own right), was kind enough to recommend Atholl for inclusion in the list.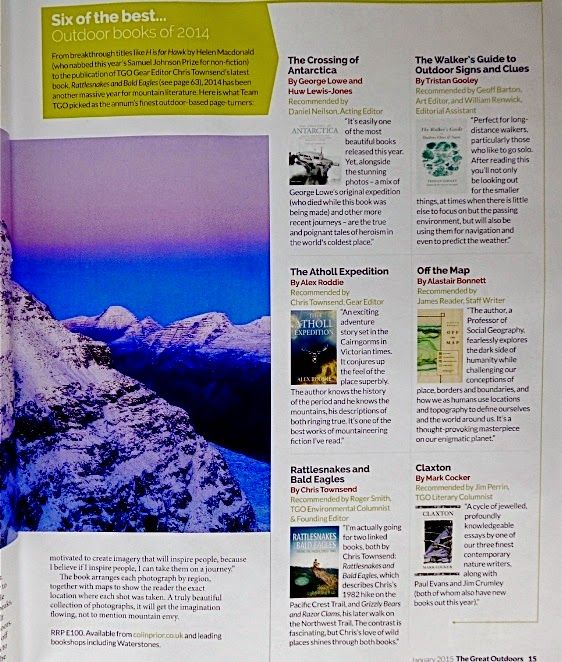 Third, outdoor news website MyOutdoors today listed The Atholl Expedition in "Five of the best outdoor books of 2014". Other titles include Alpine Exposures by Jon Griffith, Banff Grand Prize winner One Day as a Tiger by John Porter, and Boardman Tasker winner Tears of the Dawn by Jules Lines.
A reflection on where I've come from and where I'm going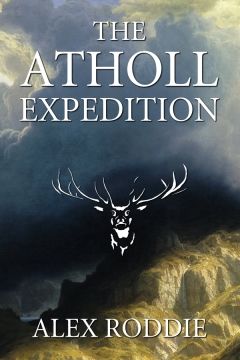 I still can't quite get used to my humble little book being mentioned in the same breath as these towering accomplishments of mountain literature. I spent much of 2012 struggling to believe my writing was anything but terrible, and much of 2013 surprised that a few people, gradually increasing in number, wanted to read it. 2014 has been a year of coming to terms with the fact that people actually think it's good.
I wonder what next year will bring?
I have long avoided the superlatives other indie authors sometimes apply to themselves, because I think understatement and humility can be more effective in the long run. I have seen the term "bestseller" bandied about recently but have resisted the temptation to use it myself. If a book has dipped into the top #100 cozy mysteries for five minutes, does that make it a bestseller — and does that make the author a bestselling author? Of course not. Yet I have seen "bestselling" books with shakier credentials than these.
I've seen some highly dubious interpretations of the term "award-winning" recently, too.
But you know what? Maybe I ought to start blowing my own trumpet just a little bit more. The Atholl Expedition has been in and out of the top ten bestselling mountaineering titles in the UK so often that I've stopped counting, and as I type this it's sitting at #11. It has occupied the #1 spot five times, for nearly a week on one occasion. The book has been reviewed in numerous mainstream publications and has not received a single bad comment from any quarter. I have come a hair's breadth from winning a competitive outdoor literature prize.
My first book came out a little more than two years ago, and my career is only just starting. I feel that I have made significant progress, particularly this year thanks to a good book which resonated with a lot of people — but I've been distracted by other projects and haven't capitalised on my successes.
In 2015 I'm going to hold my head a little higher and acknowledge my victories with a little more fanfare. Don't worry, I'm not going to start spamming my Twitter feed with relentless self-promotion or anything like that — but it's time I started putting more focus back into being an author rather than being an editor all the time. I'm confident you'll be hearing more good things from me in the New Year.
Alex Roddie Newsletter
Join the newsletter to receive the latest updates in your inbox.
Comments