Introducing No Way Home, a speculative fiction anthology
Today I'd like to talk to you about something a little different. I've been working with a group of other writers to produce an anthology of speculative fiction called No Way Home, and it's going to be launched on the 2nd of March this year. Science fiction author Lucas Bale has curated the project, and the other contributing authors are S. Elliot Brandis, J.S. Collyer, S.W. Fairbrother, Michael Patrick Hicks, Harry Manners, and Nadine Matheson. Jennifer Foehner Wells, bestselling author of Fluency, will be writing the foreword.
My contribution is a short story called Cold Witness, published under the pseudonym A.S. Sinclair (to differentiate it from historical fiction published under my real name, as the subject matter and writing style is completely different). It has been a real pleasure to return to a genre I have enjoyed writing in the past, and I suspect this is only the beginning for A.S. Sinclair.
I am also responsible for editing the collection. I'm glad to report that Pinnacle Editorial continues to go from strength to strength, and my editing schedule for this year is packed with exciting projects.
If you're on Goodreads, you can add the anthology to your reading list here. Subscribers to my mailing list will get early access, if you aren't already a subscriber, sign up here for an email notification.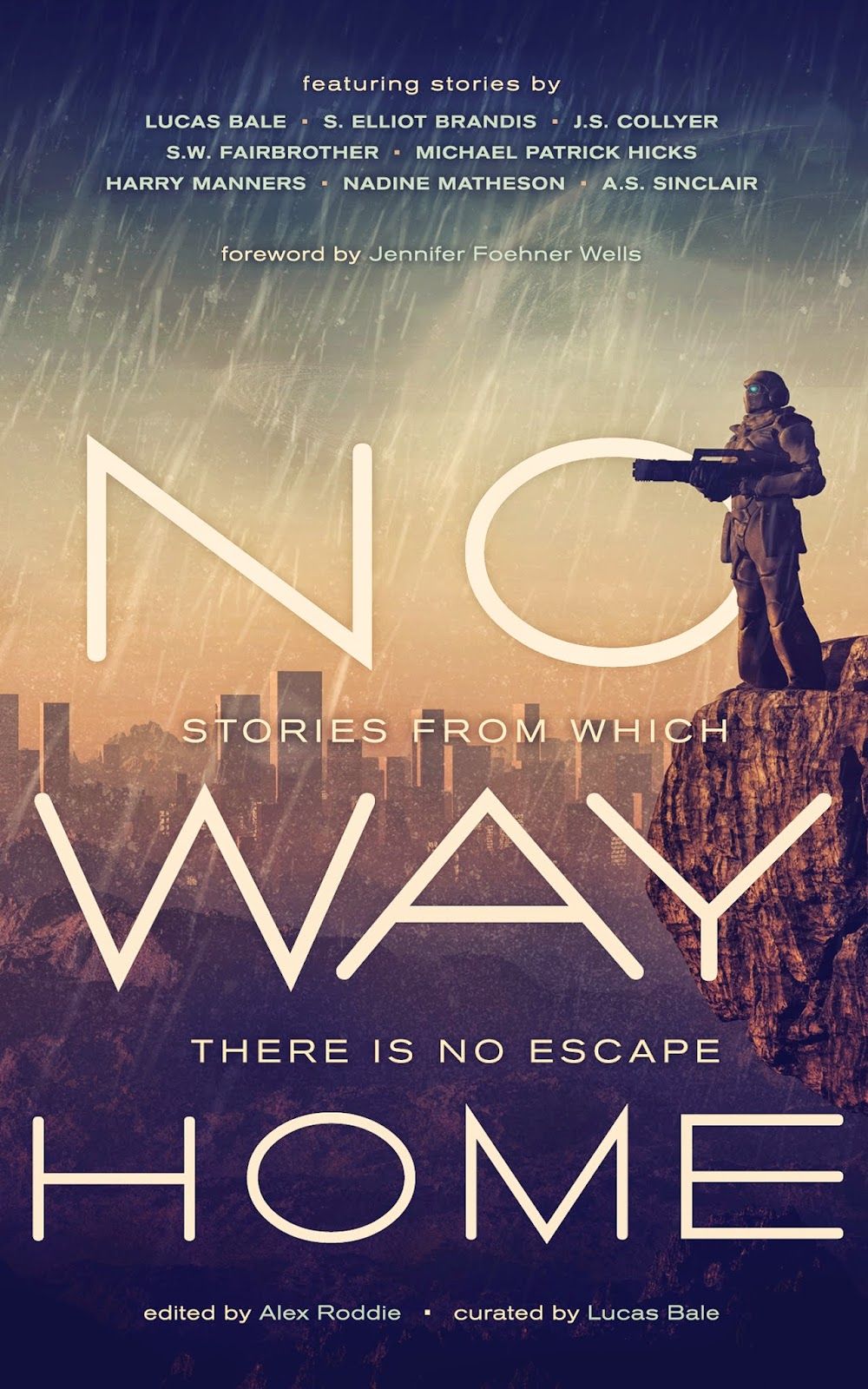 No Way Home.
Stories From Which There is No Escape.

Nothing terrifies us more than being stranded. Helpless, forsaken, cut-off. Locked in a place from which there is no escape, no way to get home.


A soldier trapped in an endless war dies over and over, only to be awakened each time to fight again – one of the last remaining few seeking to save mankind from extinction.


In rural 70s England, an RAF radio engineer returns to an abandoned military installation, but begins to suffer hallucinations, shifts in time and memories that are not his own.


A widower, one of ten thousand civilian space explorers, is sent alone to determine his assigned planet's suitability for human colonisation, but stumbles across a woman who is part of the same programme and shouldn't be there at all.


A depressed woman in a poverty-stricken near-future America, where political apathy has allowed special interests to gain control of the country, takes part in a particularly unpleasant crowd-funding platform, established by the nation's moneyed elite to engage the masses.


An assassin from the future, sent back in time to murder a woman, is left stranded when he fails in his mission and knows he will soon cease to exist.


These sometimes dark, sometimes heart-warming, but always insightful stories and more are to be found in No Way Home, where eight of the most exciting new voices in speculative fiction explore the mental, physical and even meta-physical boundaries that imprison us when we are lost.
Alex Roddie Newsletter
Join the newsletter to receive the latest updates in your inbox.
Comments