No Way Home is out — the best new voices in science fiction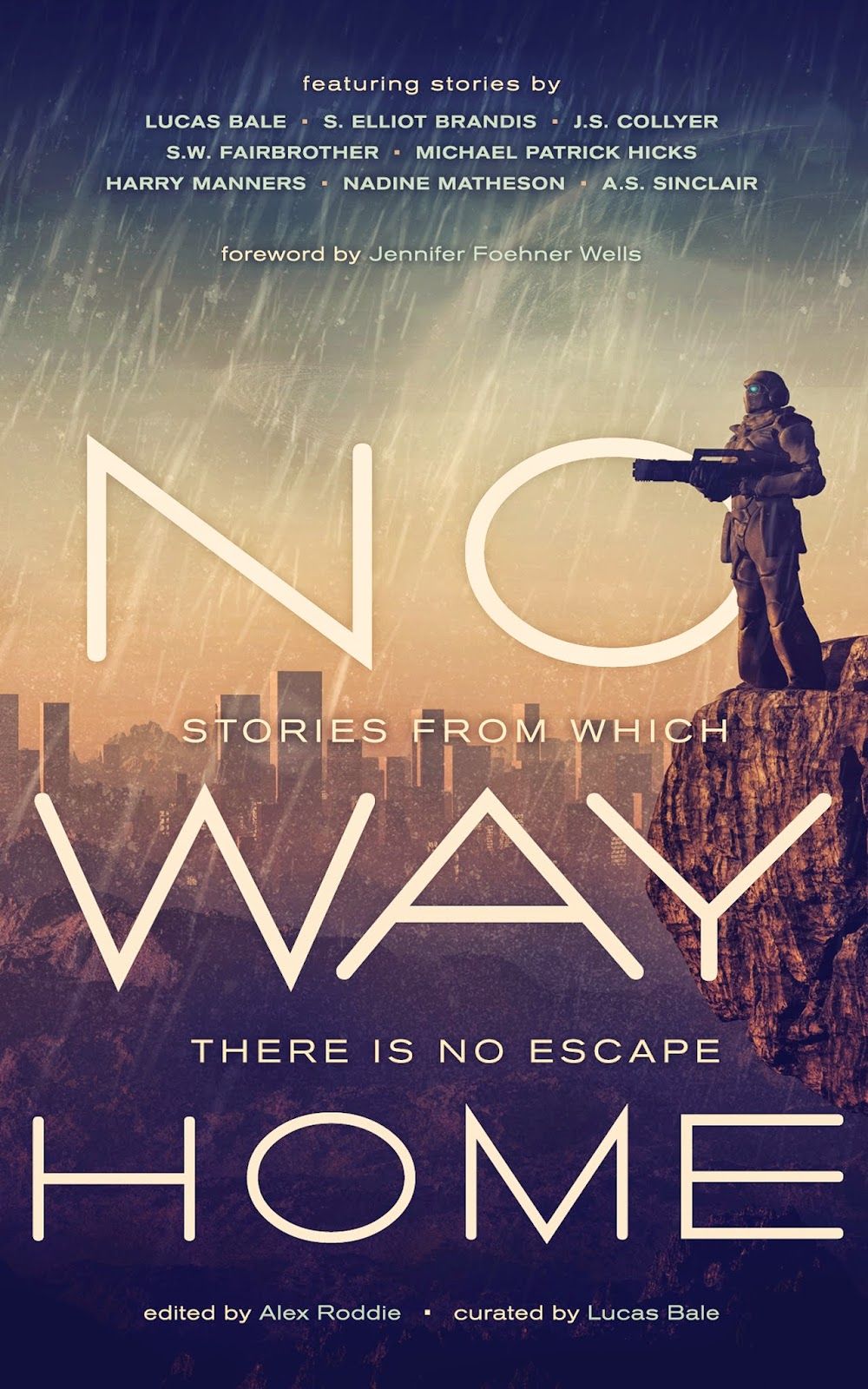 Stories From Which
There Is No Escape
An anthology of the best new voices in science fiction.
I'm happy to announce that No Way Home is now available to purchase on Kindle and in paperback.
Eight talented writers have come together to contribute stories on the theme of stranded. Some have interpreted that theme literally, others more loosely. Some of the stories are hard, traditional science fiction. Others are more psychological. There's something for everyone here. As a member of the editorial team as well as a contributor, I was very impressed by the strength of the pieces.
The book has already received a number of advance reviews, and they're all looking good. In particular, bestselling author
E. E. Giorgi
has this to say about
No Way Home:
Strong, dramatic and thought-provoking stories, all with a powerful take-home message. I particularly enjoyed Renata, by Nadine Matheson — truly well written, loved the descriptions of London — and Revolver, by Michael Hicks — hard to digest and scary, and yet if you look at the news you start wondering whether or not we are heading in that direction for real. All stories have unique takes on life and unique twists on the human race. A very enjoyable read.
I'd also like to highlight the recent advance review by science fiction author David Wailing (full review here):
Each of the authors featured here are clearly at the height of their powers. These are professional, polished works that each paint an effective picture, ranging from alien worlds to distant futures to historical environments. The quality is consistently high throughout.
Signed copies


As usual, I will be offering signed copies of this book to my readers — signed just by me, not all of the authors, as we are from all over the world! The RRP is £7.99, but to cover the additional postage cost (UK only) signed copies are £9.99. If you would like one, please email me.
Alex Roddie Newsletter
Join the newsletter to receive the latest updates in your inbox.
Comments