Character focus: Josette Barbier
This is the first in a series of articles highlighting characters from my second Alpine Dawn novel, The Invisible Path. Don't forget to sign up to my mailing list for advance notice of publication!
Two kinds of characters inhabit my novels: those who were once real historical figures, and those who are entirely the products of my imagination. I love both kinds for different reasons, but I can have the most fun with characters who are entirely mine. Josette is of that class.
I've been complimented before on the strength of my female characters, but I don't really make a distinction; I try to create strong characters, and gender is incidental. Never has that been more true than of Josette Barbier. She is one of the main characters of The Invisible Path, and her character arc is absolutely critical to the future of the entire series.
The portrait above is from an 1893 painting by William-Adolphe Bouguereau. It's the closest image I can find to her likeness, although it isn't quite right; I see Josette wearing an old-fashioned frock coat with missing buttons, face smeared with red brick dust, and a percussion pistol concealed under layers of ragged clothing. Her eyes are savage. Maybe there's blood on her sleeve.
Who is Josette? She's at once fragile and dangerous — a little bird, a starving creature from the slums of Paris, but she has known more heartbreak and suffering in her nineteen years than many experience in their entire lives. Although from a wealthy middle-class background, her family disintegrated years before the events of the story. Her father, Armand Barbier, had been a successful lecturer at the Hôtel-Dieu, but gradually surrendered to an obsession regarding a mythical peak lost in the wilderness of the Alps, and the legend surrounding it: the Pégremont.
After the family fell apart, Josette's mother died in poverty, leaving the child to fend for herself at the age of fourteen.
She has lived alone on the streets ever since. She has suffered rape, starvation, misery, and has been forced to steal and kill in order to survive. Josette is tough, but she doesn't always look it. In the revolutionary year 1848, Josette joins the fight for bread or death against General Cavaignac's armies.
So what is her role in the story?
When she was a child, her father was tutor to a young English medical student named Albert Smith. Smith and Josette became friends, but Smith left Paris years before Josette and her mother began their life on the streets. Smith returns to Paris in 1848 to find his old tutor, seeking answers to questions about the Pégremont legend.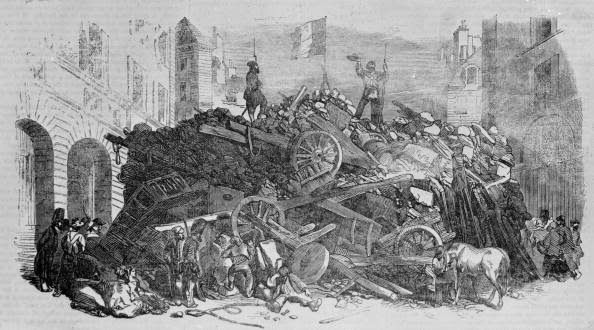 The Barricade Saint-Martin, where Smith and Josette fight for their lives in The Invisible Path
He is caught up in the revolutionary war sweeping the city and plucked from death by the more streetwise Josette — a woman he hardly recognises from the bright child he once knew. Reluctantly (for she did not part from her father on good terms) she helps Smith seek an audience with the old man. They find him living in reduced circumstances; his obsession has driven him to poverty, just as it did the rest of his family.
Disastrous events follow (spoilers, so I won't give the plot away just yet!) and Smith finds his destiny intertwined with Josette's. They leave the wreck of Paris together and travel to Zermatt, seeking the answers to questions posed by Barbier. Although the trail went cold decades ago, Smith thinks he can be the one to solve the mystery of the Pégremont. His motivations — and the grand quest which consumes the thoughts of several of my characters — will be the subject of a future article.
Josette is permanently damaged by the events of Paris. Smith has a promise to keep, but he is too blinded by the thrill of the adventure to recognise what is happening to his travelling companion — and she has been very silent over the past few weeks. When the dam bursts, it bursts with violence.
Section I of the book concerns Albert Smith's first attempt to follow the invisible path, but Section II is all about Josette and how she pushes against the forces that seek to govern her future. Despite all her efforts to avoid it, she gradually becomes just as committed to the quest for the Pégremont as Albert Smith — although she has absolutely no intention of performing the role he has in mind for her. And she is haunted by the obsession that destroyed her family when she was a child and ruined all the happiness she once knew.
Josette is one of my favourite characters in this project, and she continues to be unpredictable and difficult to work with — which is usually a good sign!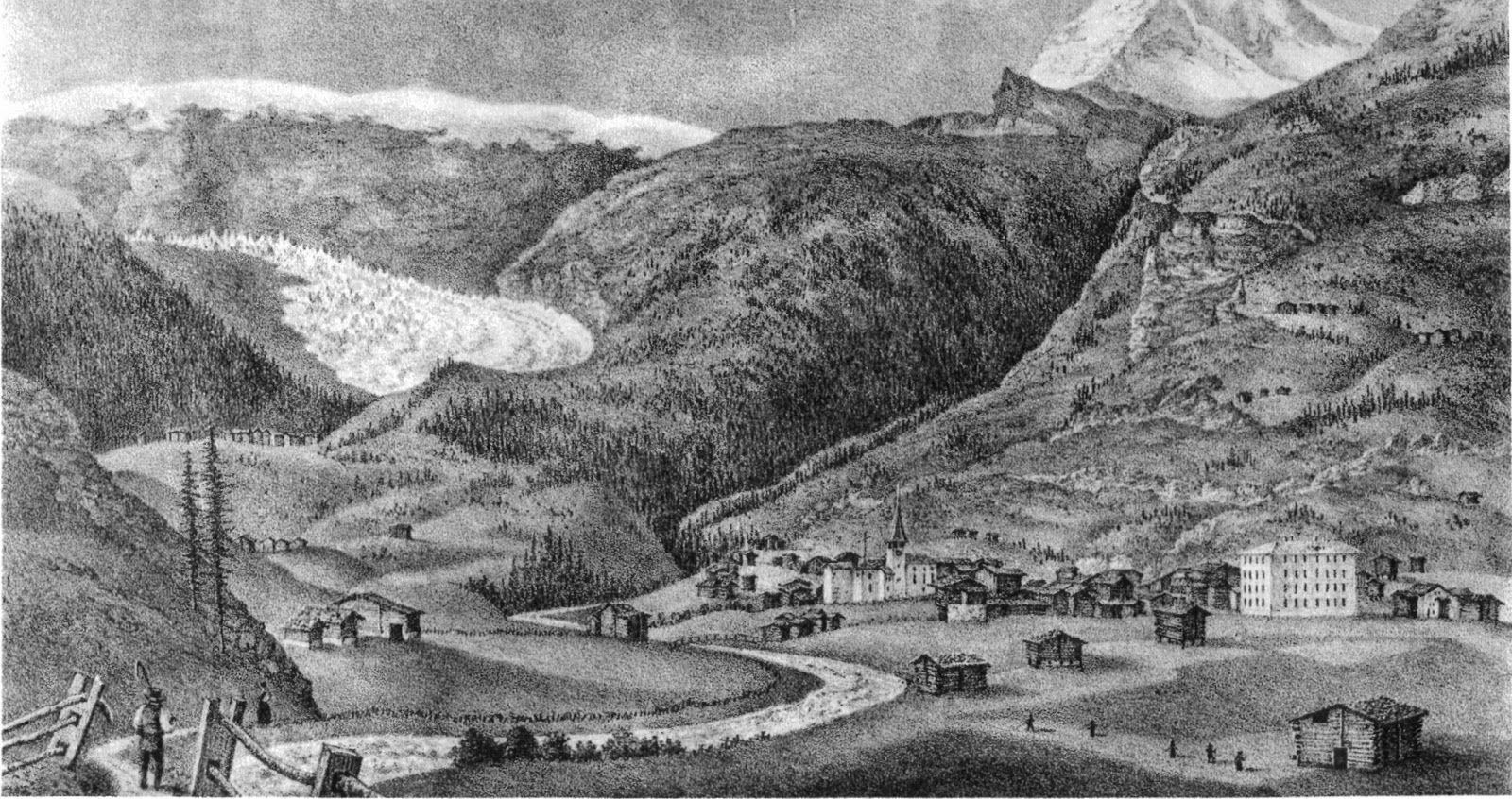 How Zermatt would have looked when Smith and Josette visited in 1848
Alex Roddie Newsletter
Join the newsletter to receive the latest updates in your inbox.
Comments