The Cape Wrath Trail diaries
The Cape Wrath Trail trip report series
Other articles
Preparations for the Cape Wrath Trail
Cape Wrath Trail gear list
Cape Wrath Trail gear debrief
New Cape Wrath Trail feature in TGO Magazine
At 14.30 on Monday the 22nd of June 2015 I reached the lighthouse at the farthest northwest corner of the UK mainland. I'd walked all the way from Fort William. My thru-hike of the Cape Wrath Trail involved 241 miles of walking over eighteen days on the trail. And I didn't get a single blister.
Are you looking for a more in-depth guide to hiking the Cape Wrath Trail? The best resource online today is
this excellent planning guide
from Outdoors Father, including crucial details on logistics, river crossings, alternative routes, and more.
Get your copy here
.
The journey was every bit as good as I had hoped it would be, and then some – but it was also a tough challenge, a game of endurance against relentlessly cold and wet weather. I hiked with wet feet every single day. I waded more rivers in high spate than I could count. Although the CWT followed some good paths, a high proportion of the trail consisted of trackless boggy wilderness requiring advanced navigational skills. The first section, Knoydart, was particularly tough in the autumnal weather and I only averaged ten-mile days through that leg of the trail.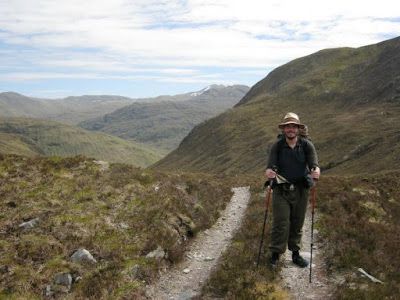 Trail mile 81, on the way to Maol-Bhuidhe (photo thanks to John Burns)
But I loved absolutely every single moment, even when it had been raining for fifteen hours and the cold wind was driving the water through every layer of clothing I owned. In a way, it felt as if this was the first real backpacking route I'd done, and every moment spent in the mountains over the last decade had been building up to this route. The CWT was both a culmination and a new beginning.
So now I'm a long-distance hiker. And it feels fantastic.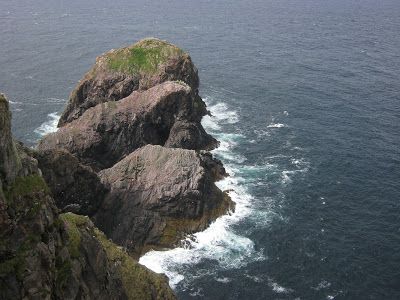 Cape Wrath
Alex Roddie Newsletter
Join the newsletter to receive the latest updates in your inbox.
Comments