'Crime and Punishment' cover reveal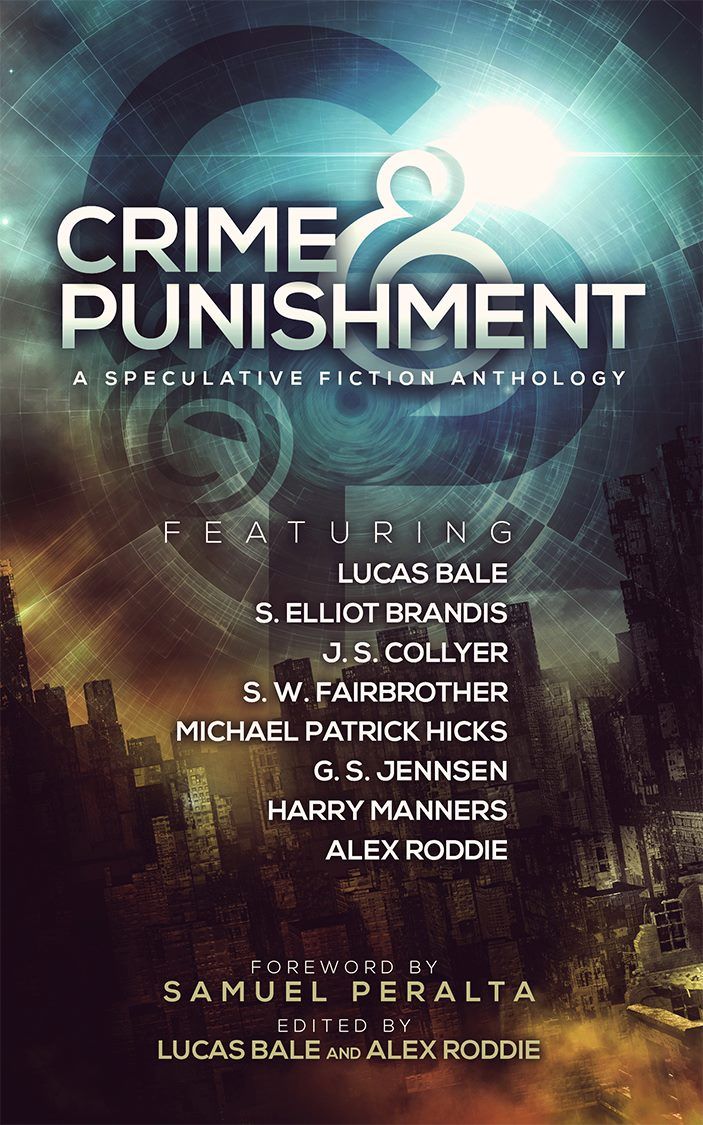 Last year, I teamed up with Lucas Bale and a group of talented writers to produce No Way Home, an anthology of speculative fiction on the theme of being stranded and cut off from home. The project was a success and the book received some great reviews. Now I can reveal the cover for our second project – Crime and Punishment.
Once again, Lucas Bale has curated the project, and he and I have edited it as a team. Most of the original authors from No Way Home have returned with great contributions, with the addition of G.S. Jennsen – and you'll note that A.S. Sinclair is no more. A.S. Sinclair was my science fiction pseudonym but I've decided to write under my own name in this genre, for the avoidance of confusion.
As you might have guessed from the title, Crime and Punishment is all about crime and punishment … with a speculative fiction slant. We have written eight amazing stories based on this theme. Anyone who enjoyed our previous collection will love this.
We hope to release Crime and Punishment in late November. For early access to this book, be sure to sign up to my mailing list if you haven't already! Don't forget that mailing list subscribers get free access to my short stories as they are published, too.
Postscript
For a taste of the writing style you'll find in this collection, check out J.S. Collyer's latest book, Haven, launched today on Kindle.
Alex Roddie Newsletter
Join the newsletter to receive the latest updates in your inbox.
Comments