First look: Grisport Peaklander boots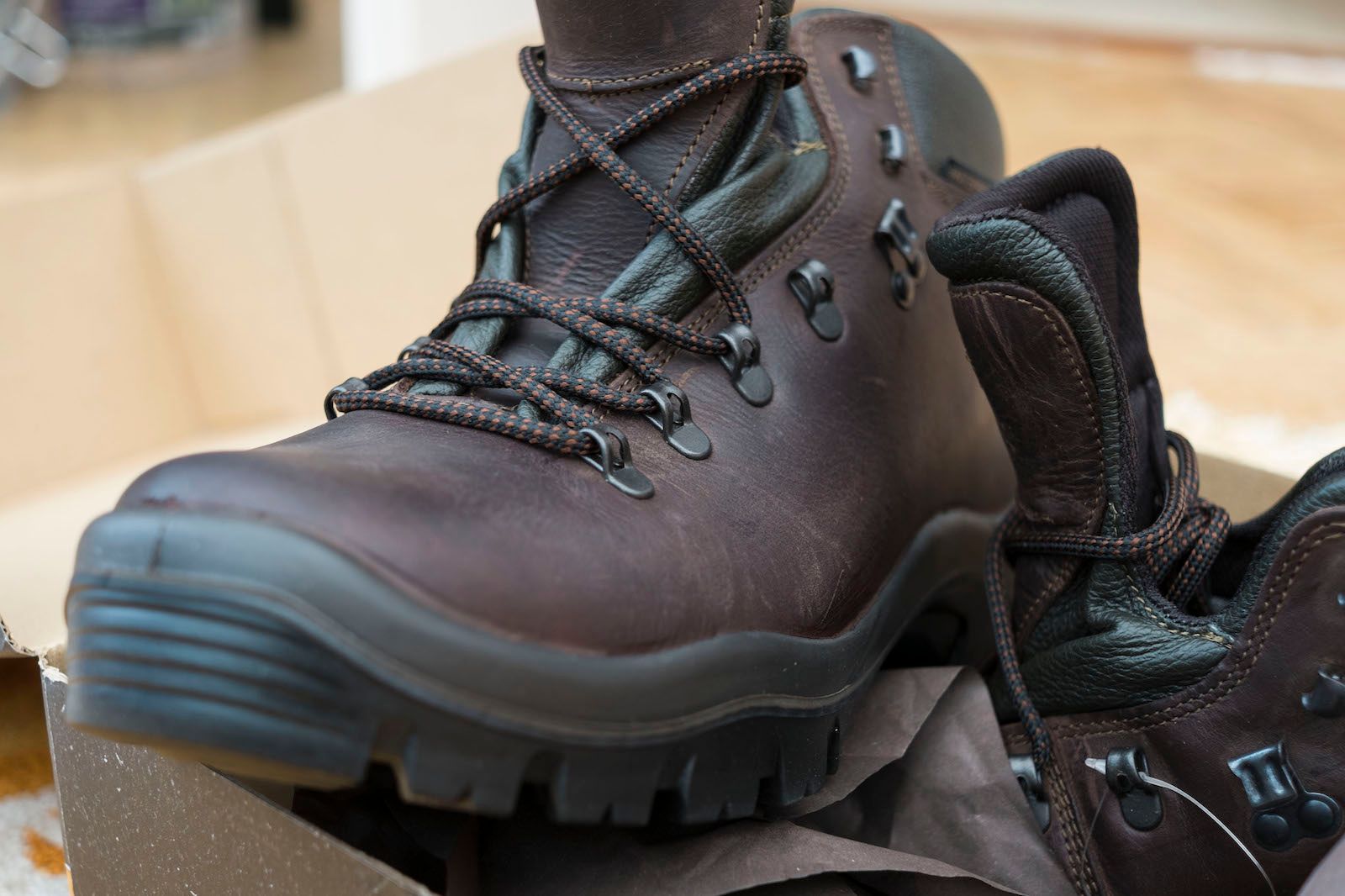 For summer walking and backpacking, I'm a trail shoe sort of person. But what about the cooler months, when thicker socks aren't enough to keep your feet warm and you might encounter snow and ice? Grisport UK sent me a pair of their Peaklander traditional leather walking boots to find out.
First, some facts. These boots weigh in at 1.12kg per pair. They feature a waxed leather upper with waterproof lining, and a durable 'Track-on' sole unit. RRP is £85, which I think is an absolute bargain (I'll explain why in a bit). The boots are made in Italy.
They are marketed as 'lowland walking boots', but I actually think this is a restrictive description. In 2015, when mainstream outdoor activities are being heavily influenced by ultralight trends and many walkers are opting for trail shoes over boots, I think traditional leather boots occupy a slightly different niche. For someone like me, who is quite happy tackling extremely rugged mountain terrain in flimsy running shoes, I'd consider using a pair of Peaklanders for full-blown mountaineering.
Of course, the demographic these boots are aimed at will probably not be interested in strapping on crampons and wandering about on glaciers, but my point is that these appear to be extraordinarily versatile boots. The undemanding user will probably find them ideal for lowland rambling and gentle hills, while the advanced user could almost certainly use them for winter Munros and even the odd glacier crossing or Grade I gully. They aren't marketed as being crampon compatible but I would have no quibbles strapping on some flexible walking crampons.
But I'm getting ahead of myself. This article is all about my first impressions.
My first thought upon taking them out of the box was that the boots are lighter than they look. Just over a kilo for a pair of full leather boots is actually pretty light, but they are well made with quality leather, consistent stitching, solid lacing hardware, and an extremely robust sole with aggressive lugs and a good edge (ideal for scrambling or kicking steps in snow). Although it isn't a Vibram-branded sole, the rubber feels very firm and I think it will take a lot of abuse and wear.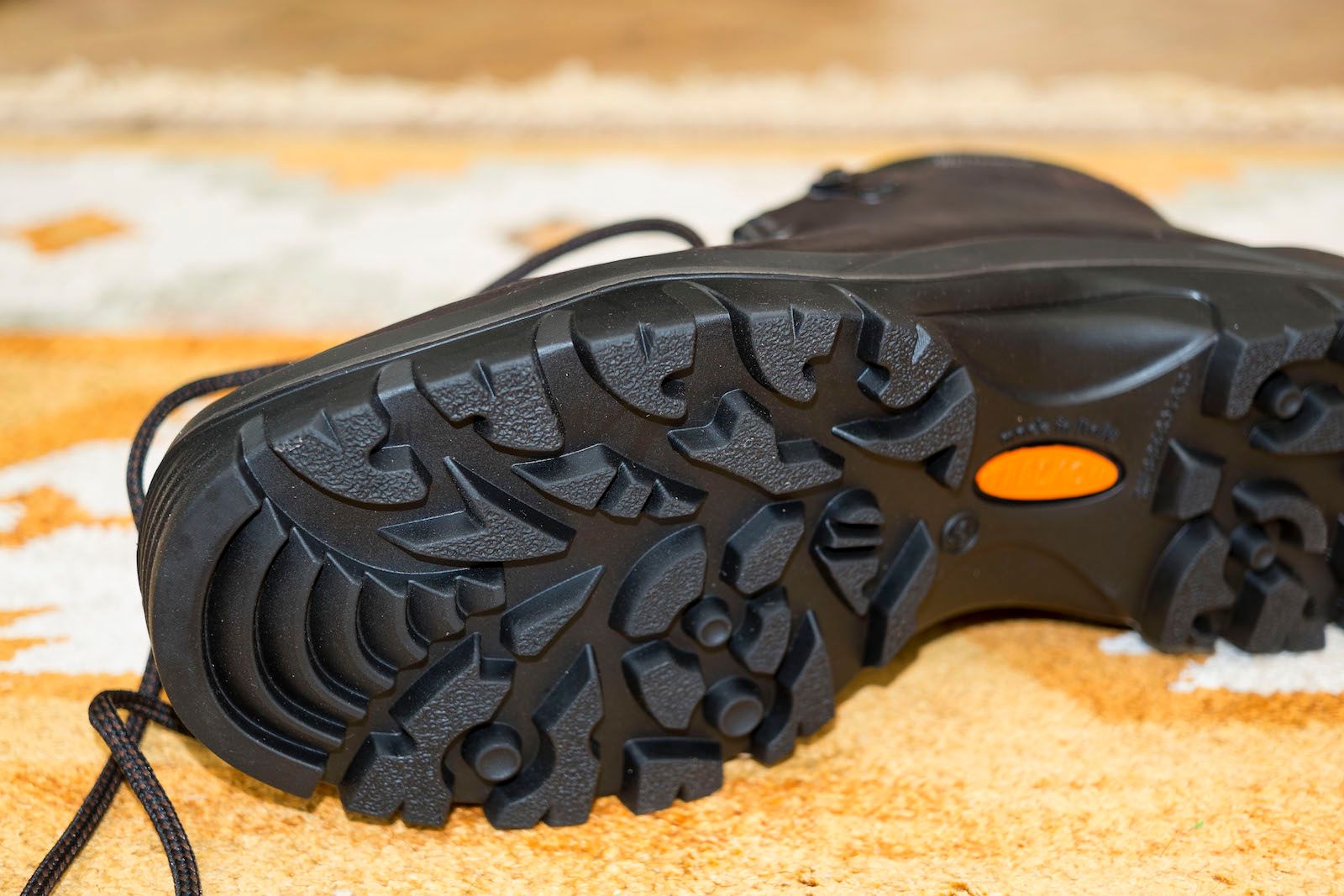 I really like the classic look of the Peaklander. The uppers are made from two pieces of quality leather – a traditional design, and (in my opinion) far superior to more modern fabric boots that have more lines of stitching to let in water. If you are trying to make a waterproof leather boot, this is the way to do it.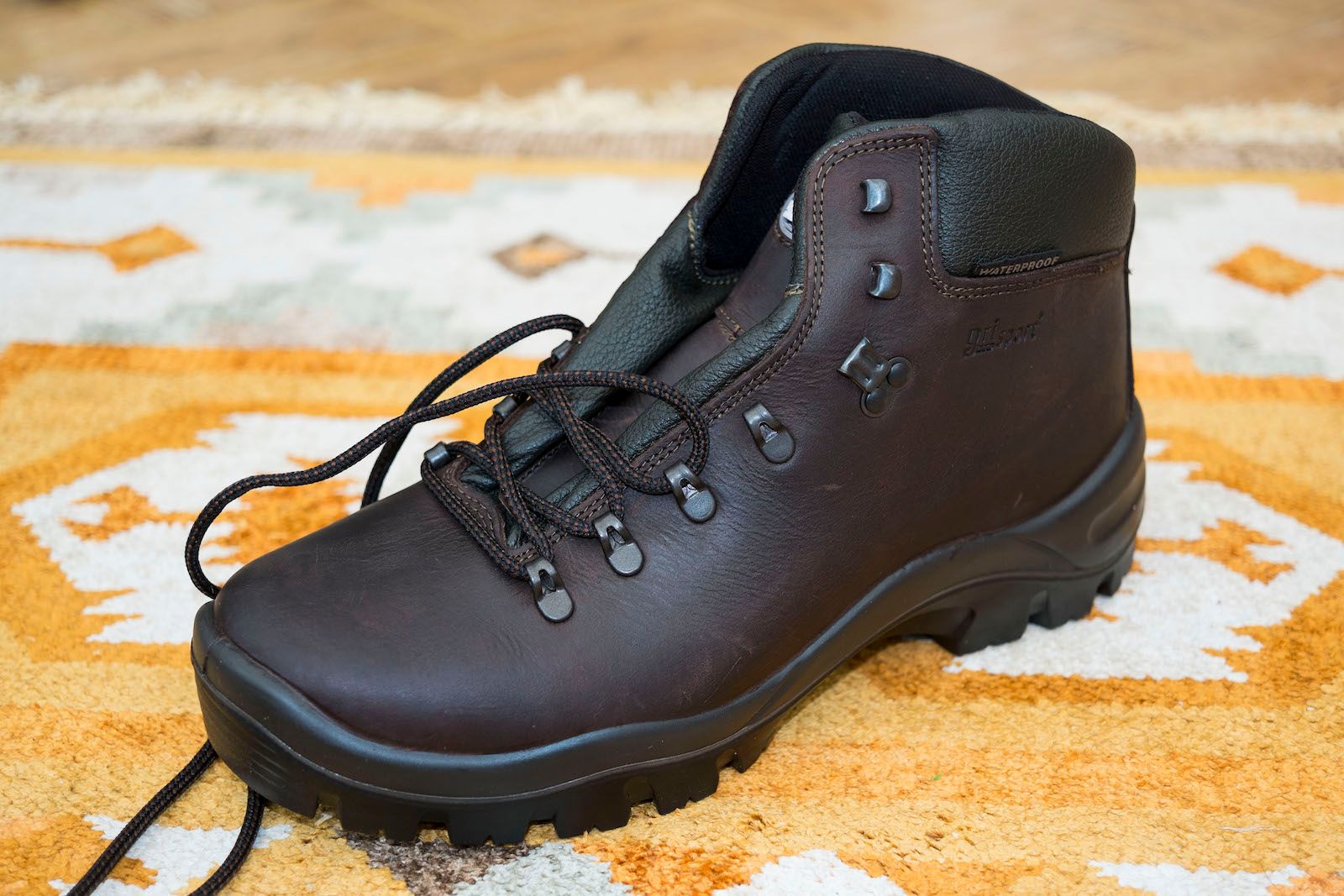 The overall impression is of quality and a focus on getting the basics right rather than cramming in superficial features or trendy design points. I think the look and overall design is spot on for its intended target demographic, and more advanced users will appreciate the simplicity of the design. To be honest, they look like £150 boots, not £85 boots, and I think they would compare favourably with the Scarpa SL (the old version from ten years ago, before they changed the design and put the price up – although the Peaklander is lighter and more flexible) or the Brasher Hillmaster.
What about fit? My feet are oddly shaped but I asked for a pair in size 45, which is my usual size. Out of the box, the boots felt a little roomy but I added a pair of volume reducers (which I often add to my footwear) and they felt just right. These boots are quite wide at the front, which suits my feet perfectly. If you are considering these boots it's worth bearing in mind that the sizing is slightly larger than some other brands, for example Scarpa. This certainly isn't a big deal and it's better to pick footwear that's slightly too large than slightly too small. Of course, a wise buyer will try them on at the shop before buying them.
So far I've only walked a mile or two in them on the flat, but they feel very comfortable. They're fairly rigid laterally, but have just the right amount of flex forward and back for comfortable hill walking.
That's about it for my first impressions. I was very pleasantly surprised by these boots and I'm looking forward to trying them out on the hill. Look out for a full review in a few weeks.
Disclaimer: the manufacturer sent me these boots in exchange for an honest review.
Alex Roddie Newsletter
Join the newsletter to receive the latest updates in your inbox.
Comments