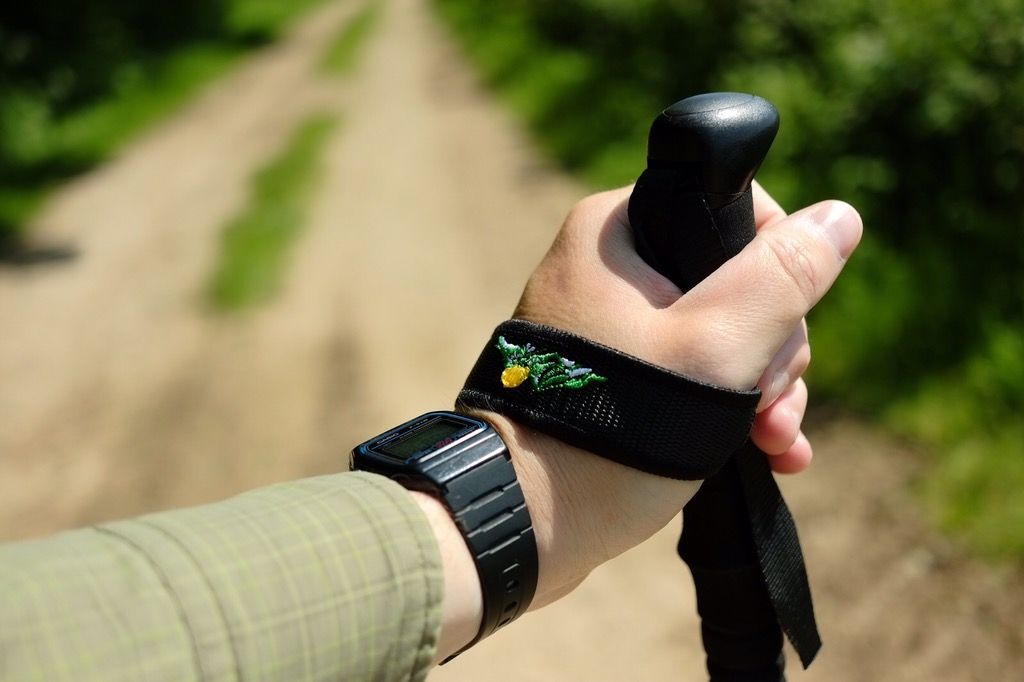 Sometimes the planning stage of an adventure doesn't quite work out. This week I've made the difficult decision to postpone my planned Nordkalottleden hike until 2017. Here's why, and what I'm looking into doing instead.
The Nordkalottleden, or Arctic Trail, ticked all the boxes for me when I first heard about it. It's a long-distance route threading together many of the best wild places of Scandinavia, starting in the far northern tundra of Lapland and making its way south through remote mountain areas, skirting Sarek, before finishing at the village of Sulitjelma1. The total length of the trail (as I intended to hike it) is 428 miles and there are few opportunities for resupply.
I began planning my thru-hike of the Arctic Trail back in December. Relatively little information is available in English about this trail online, but two people I know have hiked it: @tramplite and @Viajarapie. Both have helped me tremendously with my preparations and I'm particularly indebted to Colin for supplying his GPX files, without which planning the actual route on the ground would have been much more difficult. Several other people I know on Twitter have also been extremely helpful and offered me much useful advice.
My expected departure date was around July the 14th, and I'd made significant progress. After purchasing paper maps, I'd planned the actual day-to-day hiking and created an itinerary. I had a good idea of the route's difficulties and hazards, and knew where I'd be able to resupply. I had foul-weather alternatives. My gear list was optimised both for pack weight and likely conditions.
In other words, most of the planning for the actual hike was done. But I'd left something very important until much too late: getting to and from the trail.
The complexities of Arctic travel
I had, of course, briefly looked into travel options back in December when I was first investigating the idea – no point in looking any further if travel would be impossible, after all! Flights were looking cheap, and the journey didn't look too bad overall. I would have to change planes at Oslo, and there was a bus journey from Alta to the start of the trail at Kautokeino.
But I didn't look at getting back from the trail at all, assuming it would be easier than the outward journey because the Nordkalottleden finishes much further south.
On Saturday, I sat down and did some proper travel planning. And I discovered that travel was going to be vastly more expensive and complex than I had anticipated.
First, the cheap flights I'd seen back in December had almost entirely disappeared; the only truly cheap ones left were not going to fit in with the rest of my travel plans. I'd be lucky to get to Alta for less than £150, and the way back, flying out from Bodø, was going to be just as bad (if not worse – many options required changing planes at Copenhagen). Actually getting to Bodø was looking a little tricky too. There's a bus, but making all the connections work out was beyond me.
I asked for help on Twitter, and people who know about hiking in Scandinavia piled in with helpful suggestions. It was suggested that finishing the trail at Kvikkjokk would make an escape via Sweden possible, and while that's true, it's a far more complex and time-consuming route. Someone mentioned a seventeen-hour train journey from Bodø down the coast to Oslo too. Trains are often cheaper than flights in Scandinavia, apparently, but I'm wary of multi-day travel because hotel and food costs can rapidly add up.
It's possible – just about – to get travel costs below £400, but that's still more than I was looking to spend. I'm an outdoor writer, and the trip was supposed to be self financing. Add in food costs and the total expense would be far more than I'd budgeted for.
Maybe I've been spoiled by cheap and easy international travel to the Alps, but I (naively?) expected it to be much the same for Scandinavia. I didn't pay serious attention to travel as early as I should have done.
I suppose the lesson here is that more serious trips require more serious planning!2
Plan B
I'm going to postpone the Nordkalottleden until next year; I still want to do this hike, but it's clear to me I need to make travel arrangements six or seven months in advance, not one month before I expect to fly out there.
So I have a gap in my hiking schedule. I want to do another European route, I want mountains and at least a little wilderness, and I want it to last 4-5 weeks. Perhaps most importantly of all, the economics of it must – unfortunately – work in my favour.
Having already announced two plans for this summer and subsequently changed my mind, I'm reluctant to make the same mistake a third time. So, without committing to anything in any way, shape or form, I can at least whisper that I'm looking into the possibility of the Haute Route Pyrenees. I had this route on the back burner for 2017 and it makes sense to bring it forward to this summer for all sorts of reasons. If and when I make any firm plans I will of course write about it!
A note on membership
It's been a few days since I announced my new membership platform on this site, and I'm glad to say that the response has been great. A small but growing number of you have chosen to become members. I hope you've enjoyed the members-only material I've posted already, and don't forget that it's just the beginning – there's more backpacking stuff coming at the end of the month, and the next instalment of The Invisible Path in early July.
Having a group of 'super readers' who have chosen to support my web writing is proving to be a huge boost to my work here, so thank you. And there will be more perks coming soon!
Perhaps the membership / patronage model for outdoor writers is an idea whose time has come? David Lintern has just launched a similar plan. He's a superb writer, as well as an accomplished editor, and I urge you to support him.
Kvikkjokk, further to the east, is an alternative end point for the trail. ↩︎
This is doubly galling because, as you might remember, my original plan for summer 2016 was a hike of the Sierra Nevada section of the Pacific Crest Trail. I shelved this idea due to travel costs (again) and the uncertainty regarding conditions on that part of the PCT this year. ↩︎
Alex Roddie Newsletter
Join the newsletter to receive the latest updates in your inbox.
Comments