Haute Route Pyrenees gear list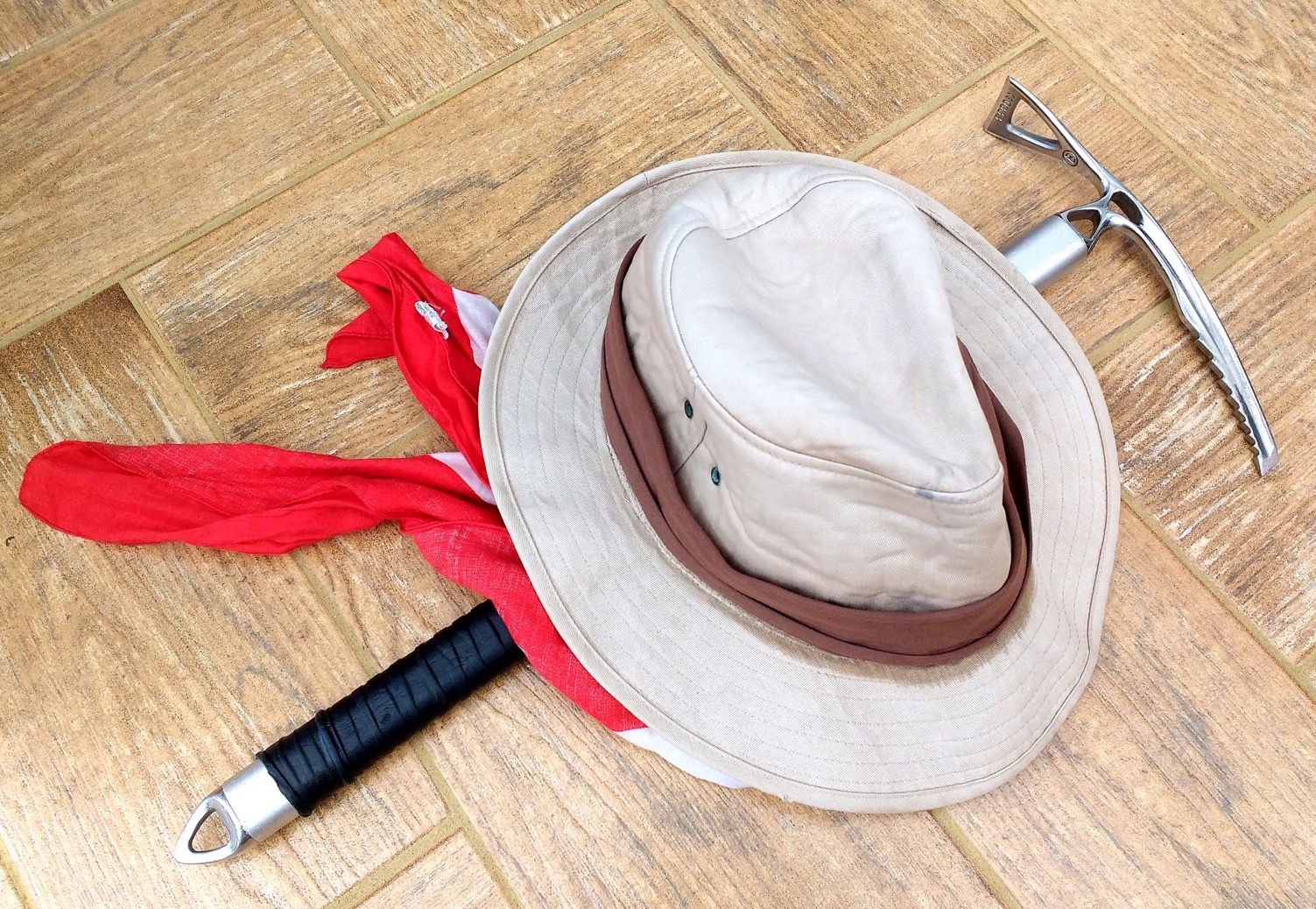 It's my last day at my desk before heading out to France to begin my section hike of the Haute Route Pyrenees. In this short piece I'd like to talk about the gear I've selected to take with me.
I've never visited the Pyrenees before, but of all the other mountain ranges I have visited during my life, they are most similar to the Western Alps. The mountains are high, many above 3,000m, and some are glaciated. The terrain is frequently rough and craggy. Like the Alps, however, it is not a true wilderness; there are settlements in most valleys, and no HRP hiker is ever more than a few days' walk from the safety of a town.
I anticipate the climate to be the biggest change. It can get warm in the Alps, but it's likely to be a lot warmer in the Pyrenees, especially on the Spanish side. Although rain systems are not unheard of, even during the summer, it's likely to be drier on average – although the likelihood of afternoon thunderstorms is high (a risk my Alpine apprenticeship has prepared me for!).
My knowledge of high European mountains is now well tuned after a decade of experience as a mountaineer, plus more than a year as a lightweight backpacker. This time my gear list must cope with a fairly amenable temperature range – something like freezing to 30 degrees Celsius – and much drier conditions than Scotland usually offers. I can go a bit more lightweight, but these are still rough, tough mountains.
Here is a link to my final gear list. I'm looking at a base weight of 8.2kg, which is a kilo lighter than the gear I took to Scotland earlier in the year, but only slightly lighter than my Tour of Monte Rosa pack.
Footwear
Merrell All Out Peak shoes have performed well for my last 600 miles of hiking. I'm on my second pair now, but I have no reason to consider anything else. I decided not to pack flip-flops this time as I don't anticipate to be constantly hiking with wet shoes (which is of course the norm in Scotland, making some form of alternative footwear a good thing to have).
Clothing
I like to keep clothing simple on the trail: one set of clothing for hiking, plus sleeping clothes. This time I'm hiking in shorts (an obvious choice in such a hot environment), plus my Craghoppers mosquito-proof shirt (not expecting bugs, but it happens to be my best shirt for hot weather). My sleeping clothes have not changed.
A windshirt is making its way into my pack, and it'll probably be all I need for weather protection much of the time. It can be paired with a lightweight microfleece on cooler mornings. I am not taking an additional insulated garment as I don't anticipate temperatures to be low enough to justify carrying it.
I wasn't sure what to do about wet-weather gear before coming round to the view that the poncho tarp is probably ideal. The weight savings alone are considerable, but when used in conjunction with a waist cord it's actually a pretty good waterproof garment, even in windy conditions – and it doubles as a pack cover. I don't expect to need waterproof trousers, but as extra insurance for the high mountains I have packed the lightest pair of waterproof breathable trousers I could find at my size (cheap Gelert ones).
Obviously, The Hat™ is coming with me. This time it's being paired with a bandana.
Camping gear
The Trailstar is the obvious choice for the Pyrenees: versatile, ultralight, and stormproof. I have decided to pair it with both a polycro groundsheet and my lightweight bivy for maximum protection against groundwater, which I've heard can be an issue during intense thunderstorms. A bivy bag may also help in the event of dusty conditions at lower altitude.
My choice of sleeping bag is not ideal, but a sleeping bag is a big investment and I didn't have the money to spend on a lighter model. The Rab Neutrino 400 will probably be too warm much of the time, but at least I know it'll be warm enough on the cold nights. Ideally I would choose a sleeping bag at least 100g lighter than this for the Pyrenees.
I'm taking the most minimal sleeping mat setup I can find: a 50% 9mm foam mat, folded in three, plus a slightly thicker foam sit mat, which goes under my lower back for extra comfort. In practice I've found this setup to be comfortable enough to give me a good night's sleep, and it's stupidly light.
Food
Although I'll probably be eating cold food a lot of the time as usual, I am currently testing the Solo Stove for UKHillwalking, and I expect it to perform well in the Pyrenees. The trusty Speedster alcohol burner is coming along as a backup.
Mountaineering equipment
In addition to crossing the most technically challenging sections of the HRP, I hope to climb some of the highest mountains in the region. These peaks require easy glacier crossings, so I'm packing my Raven Pro ice axe and Kahtoola Microspikes. These items proved themselves in the Cairngorms this May, and I have no doubt they will be more than good enough for any terrain I find in the Pyrenees.
Maps
David Lintern kindly lent me his HRP map set, and I have photocopied the relevant sections, then laminated them. I am of course carrying a compass too. However, I anticipate the bulk of day-to-day navigation to be handled by my smartphone; I've loaded it up with the superb AlpineQuest Android application, as well as the Cicerone guide to the HRP.
Electronics
Electronics quickly add up in weight, and you'll notice that I'm going to be carrying nearly 1.6kg in electronics this time! That includes my phone (a Moto G, nothing fancy), camera (Fujifilm X-E1 with 27mm pancake lens), and all the necessary gubbins for keeping stuff charged (mains charger with adapters, camera battery charger, cables, power bank, plus solar panel). I decided to add the solar panel in anticipation of abundant sunshine – hopefully I haven't jinxed the weather! It's a heavy item, but as I'll be using my mobile for navigation and blogging it should be worth the weight. It was a worthwhile addition on the Tour of Monte Rosa last year, freeing me from the constant need to be frugal with battery power.
---
I return home in mid-August. Don't forget to follow me on Instagram and Twitter for photos from the trail, and if you are a site member, keep an eye out for trail journals posted on here. I'll be uploading them when I get signal. Wish me luck!
Alex Roddie Newsletter
Join the newsletter to receive the latest updates in your inbox.
Comments