An overnighter in the Cairngorms with David Lintern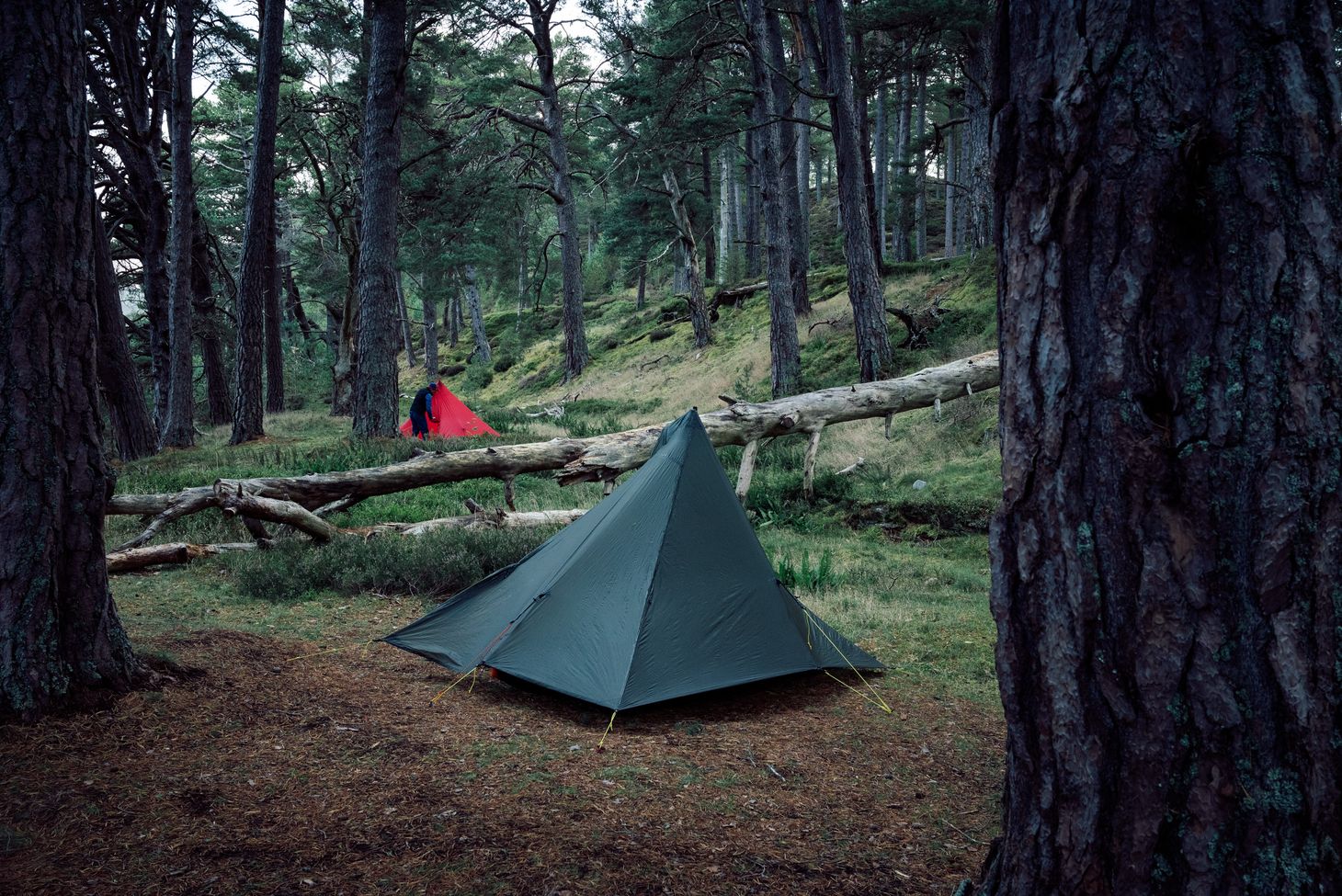 Here are some pictures from a recent short weekend in the Cairngorms with David Lintern. I've worked with David for many years on countless projects, and across multiple publications – he actually published some of my earliest professional outdoor writing, and I owe him a lot. But we'd only ever met once before, in passing at a bar in Kendal back in 2014. A hill day together was long overdue.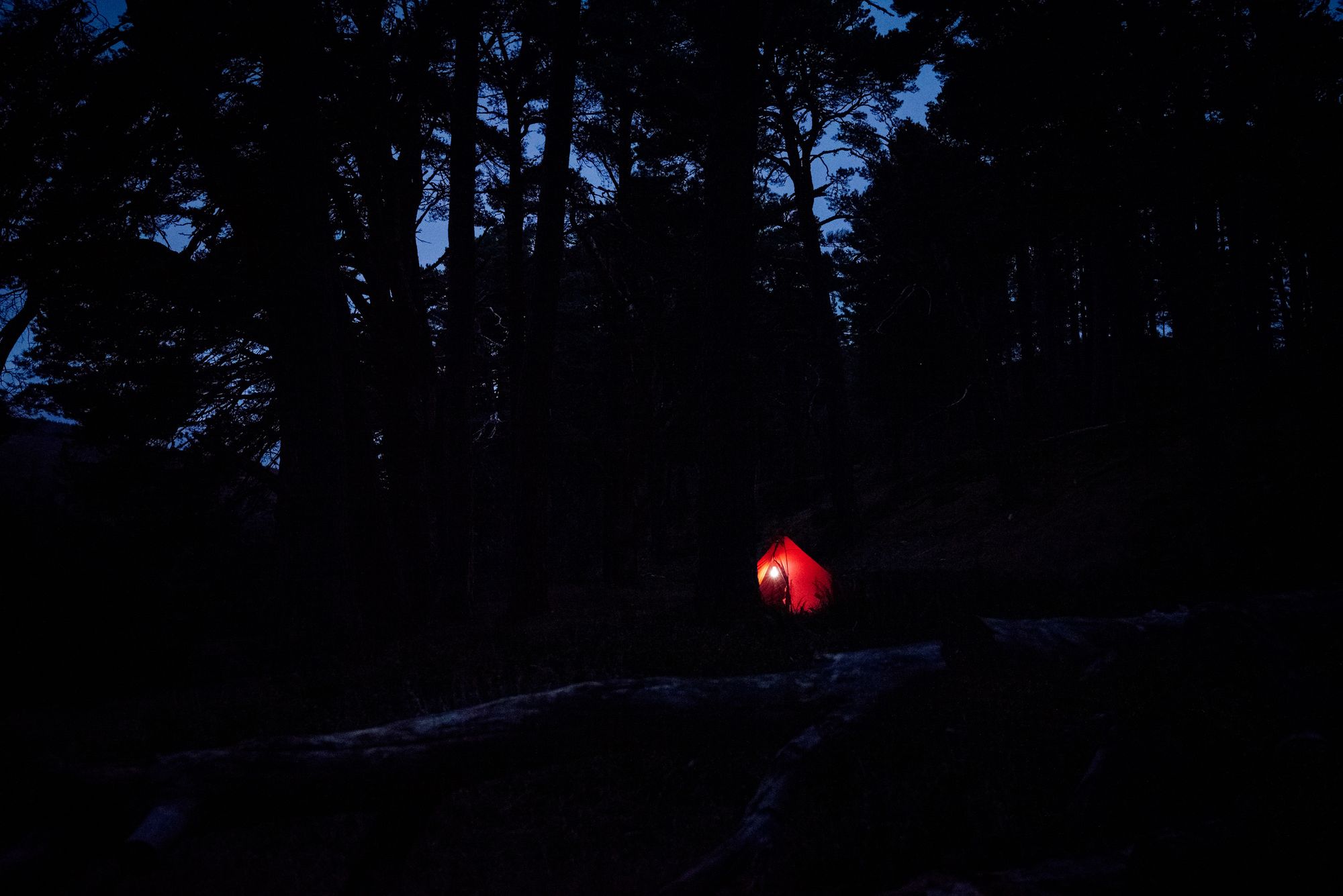 Due to high winds forecast overnight, our initial plan for a camp up on the Moine Mhor became a sheltered forest camp in Glen Feshie followed by an ascent of Sgor Gaoith the next morning. David introduced me to a wonderful spot in the woods, but sadly we found evidence of campfire scars. I helped David dismantle and hide them. Hopefully this will discourage others from causing similar damage in future.
Sometimes the simple things are the best: conversation by headlamp in the woods, the white noise of the river, the bite of cooler air and the glow of autumnal colours high on a hill in the Cairngorms. We also did a bit of work for The Great Outdoors, the results of which will appear in a future issue of the magazine.
All images © Alex Roddie. All rights reserved. Please don't reproduce these images without permission.
Alex Roddie Newsletter
Join the newsletter to receive the latest updates in your inbox.
Comments