The Skye Trail – field notes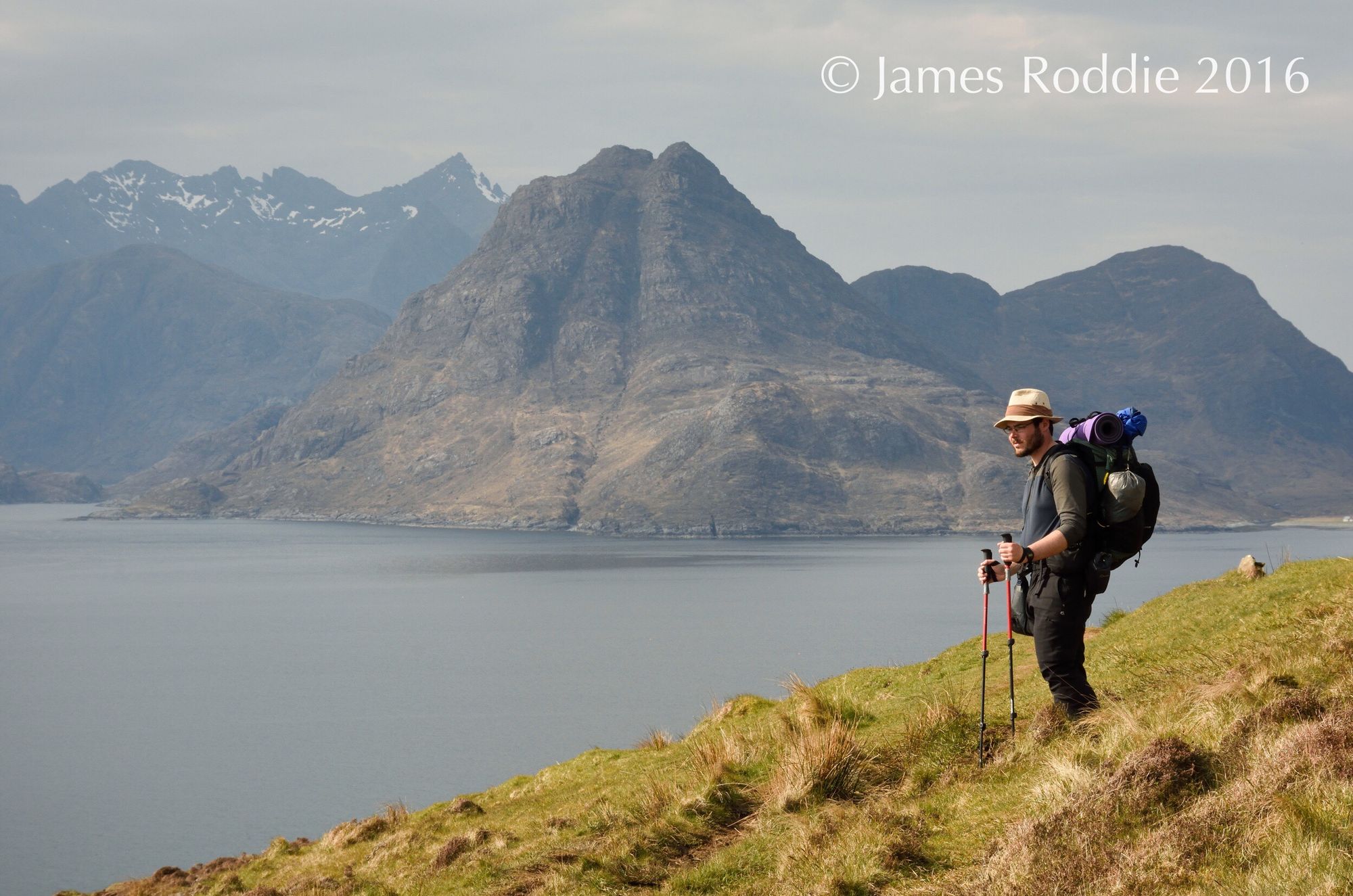 Here is a little extra information I hope might be of assistance for anyone planning a hike of the Skye Trail.
We hiked it in May 2016. The weather was stunning – despite a little drizzle and cloud at first, things soon perked up and we walked most of the route in glorious sunshine. In fact, it was a little too hot at times!
How experienced do I need to be?
I think this is the first question that needs clearing up, because we met a few people on the northern end that seemed a little out of their depth, and who might have found themselves in difficulty had the weather turned for the worse.
Don't attempt the Skye Trail if you've never been backpacking before, if your experience of hillwalking is limited to Scafell Pike or Snowdon, or if you can't navigate with pinpoint accuracy over vague, pathless terrain in hill fog. Parts of the Skye Trail are easy, but other parts will punish the inexperienced or unprepared – especially the Trotternish Ridge. Be realistic about your capabilities before taking on the route.
That said, if you have a few Munros under your belt, know how to use a map and compass, and have done some Scottish backpacking before, then you're probably well enough prepared.
This isn't the Cape Wrath Trail, but it's a good step up from (say) the Pennine Way.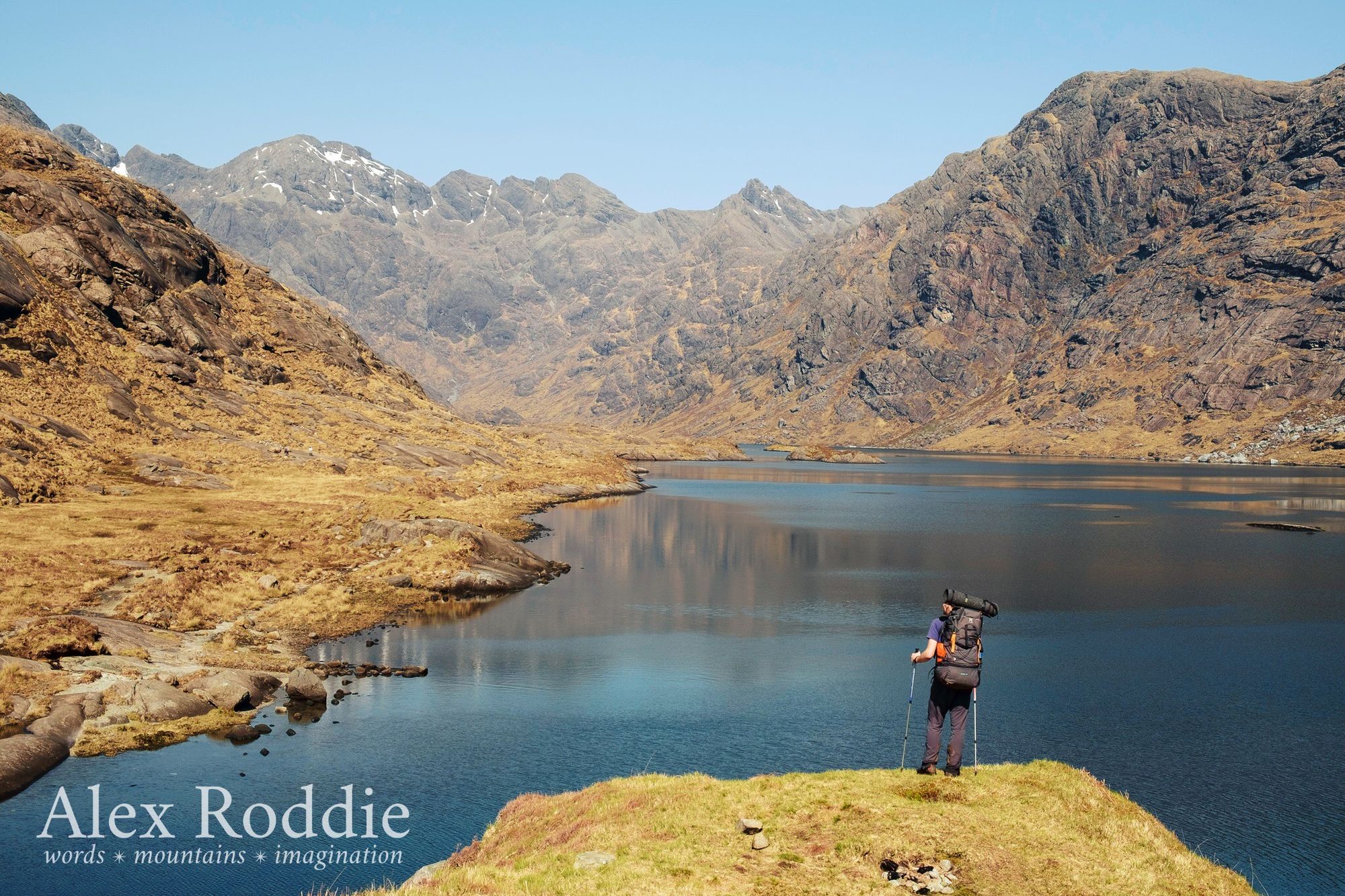 Northbound or southbound?
Like many long-distance Scottish trails that are technically routes – that is, informal and without signposts – numerous variants of the Skye Trail are possible, and there is no definitive version. It was first conceived in the 1990s by David Paterson, and significantly refined by Cameron McNeish and Richard Else. James and I based our route on the Harvey 1:40,000 Skye Trail map (XT40), which shows one of the current main routes plus several minor variations.
Traditionally, the ST has been described as a southbound hike. But we decided to start at Broadford and hike northbound, and I'm very glad we did – it just feels right to walk north, towards greater wildness and wider landscapes. If you've read our TGO feature you'll understand what I mean.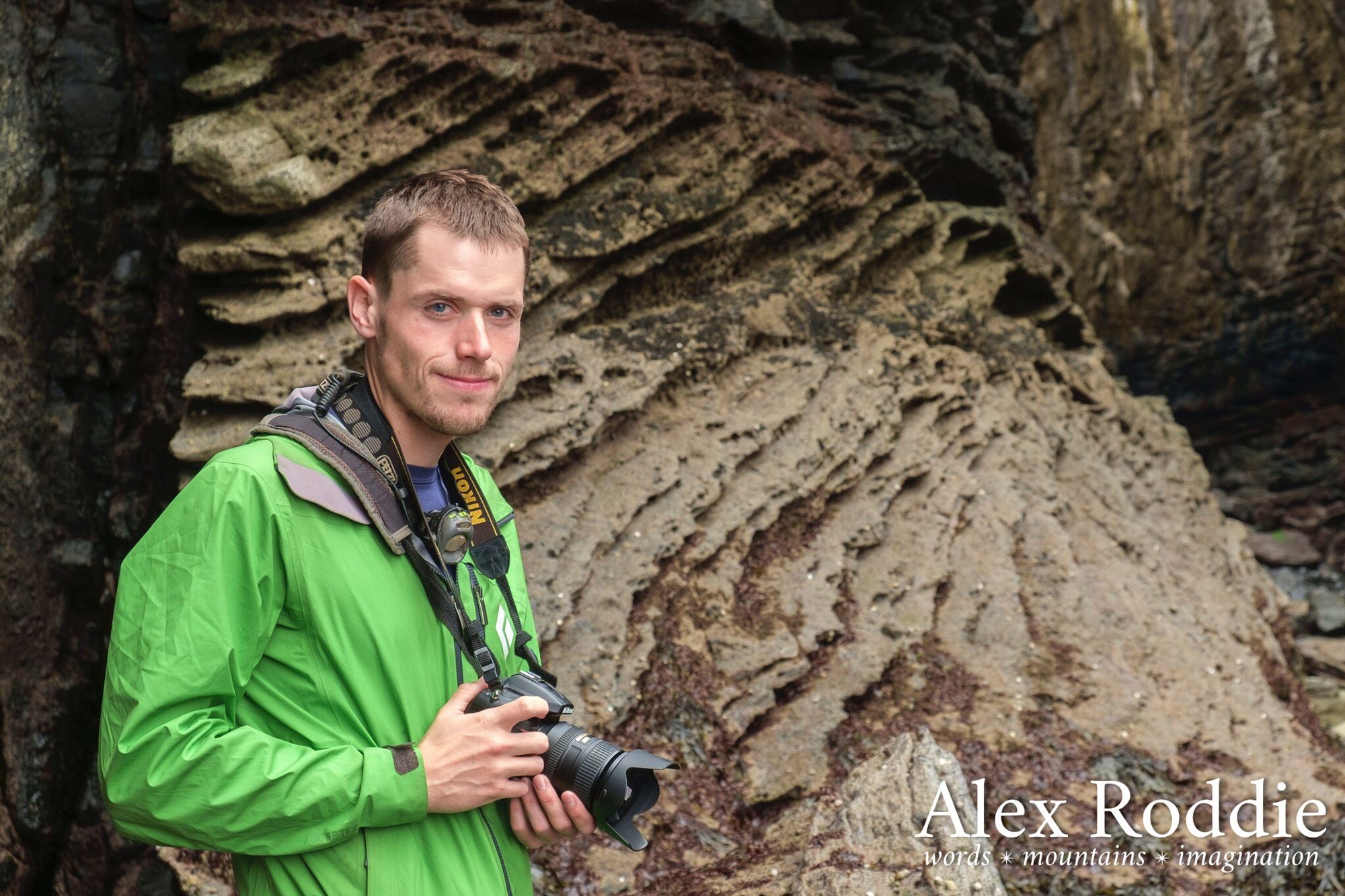 Here are a few notes on the route we took.
Route notes
Starting from Broadford, you'll notice that the first variant on the map is a 'shortcut' over Bla Bheinn. The main route goes around the coast to Elgol. I would not consider the Bla Bheinn variant a feasible alternative; it's significantly more difficult than anything else on the entire route, and in fact may be beyond the capabilities of many backpackers taking on the trail. It's a challenging mountaineering route with a great deal of dangerous, loose ground and scrambling.
The old Camasunary bothy is now closed. The new one is perfectly functional, but a bit uninspiring. It can get busy!
From Camasunary, I recommend the variant that goes around the coast, circumnavigating Sgurr na Stri and entering Coruisk. Watch out for the Bad Step; it's obvious once you get there, a huge wedge of rock just above the water. Inexperienced scramblers in foul weather may find the Bad Step intimidating but it's actually quite straightforward once you're committed. There is a shorter foul-weather alternative that goes directly north along the Strath na Creitheach from Camasunary.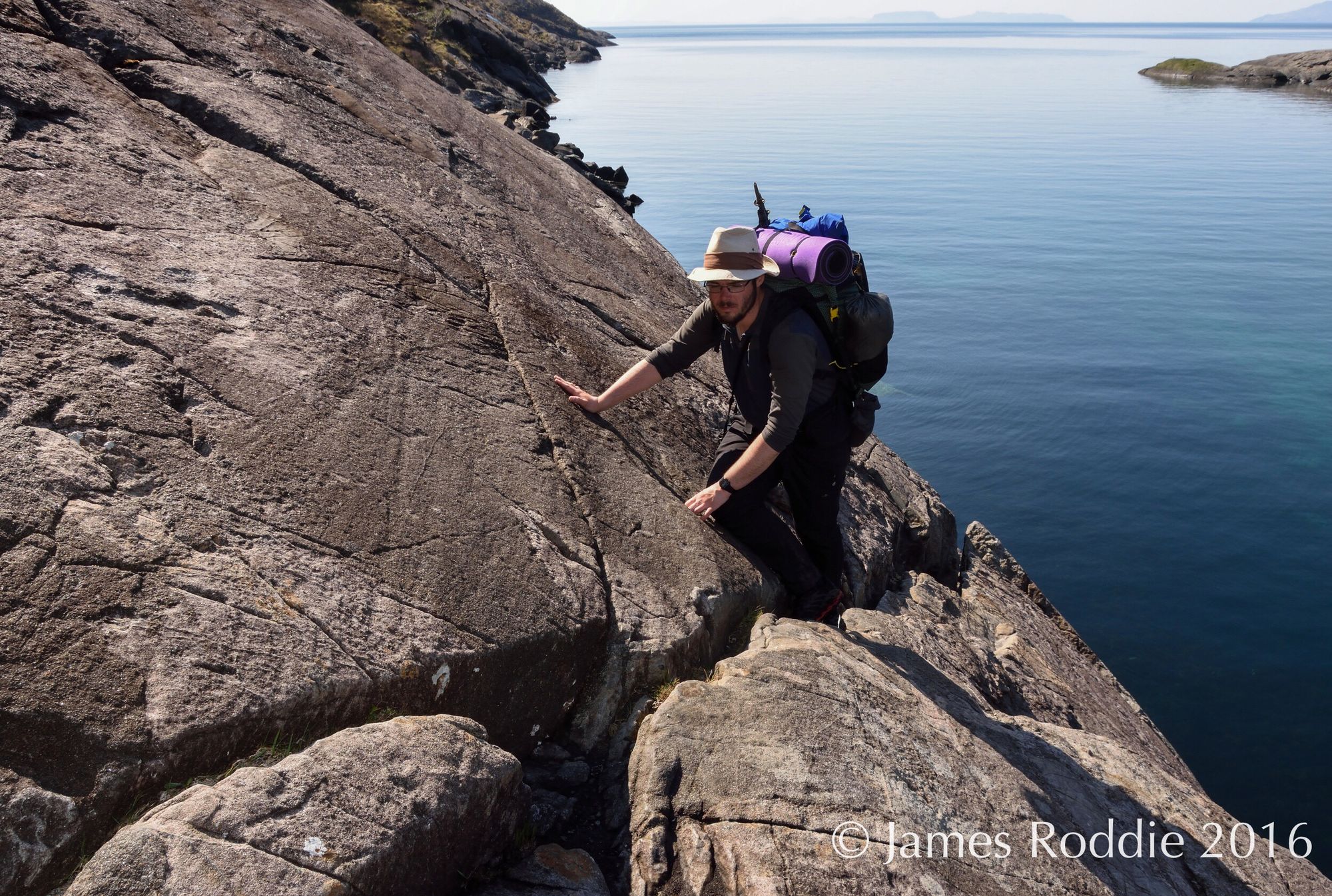 Don't underestimate the Trotternish Ridge. It's a long way with a lot of up and down! I recommend you take several litres of water with you, and some means of purifying extra water. I've often heard that Trotternish is completely dry, but actually we found several small lochans along the way. Unless you are fit enough to do the whole 36km in one go, you will probably have to camp up there. Camping opportunities are limitless, as the terrain is mostly springy grass, but don't underestimate how bad the weather can get. We were lucky with our camp on Creag a'Lain, but the storms can be savage. Make sure your gear is up to the task.
After the Quirang, you can either descend to Flodigarry and follow the coast, or continue north to Sron Vourlinn and descend off the nose directly to Conista. We took the latter route. The descent requires careful navigation, and it becomes very boggy in the lower reaches. The Flodigarry variant has the advantage of a hotel and campsite.
Don't be tempted to end your hike at Duntulm without visiting Rubha Hunish – it's an absolutely beautiful place, and a worthwhile end to the trail. The Lookout bothy is one of the most memorable in Scotland but we found it absolutely full when we got there, so be prepared to camp!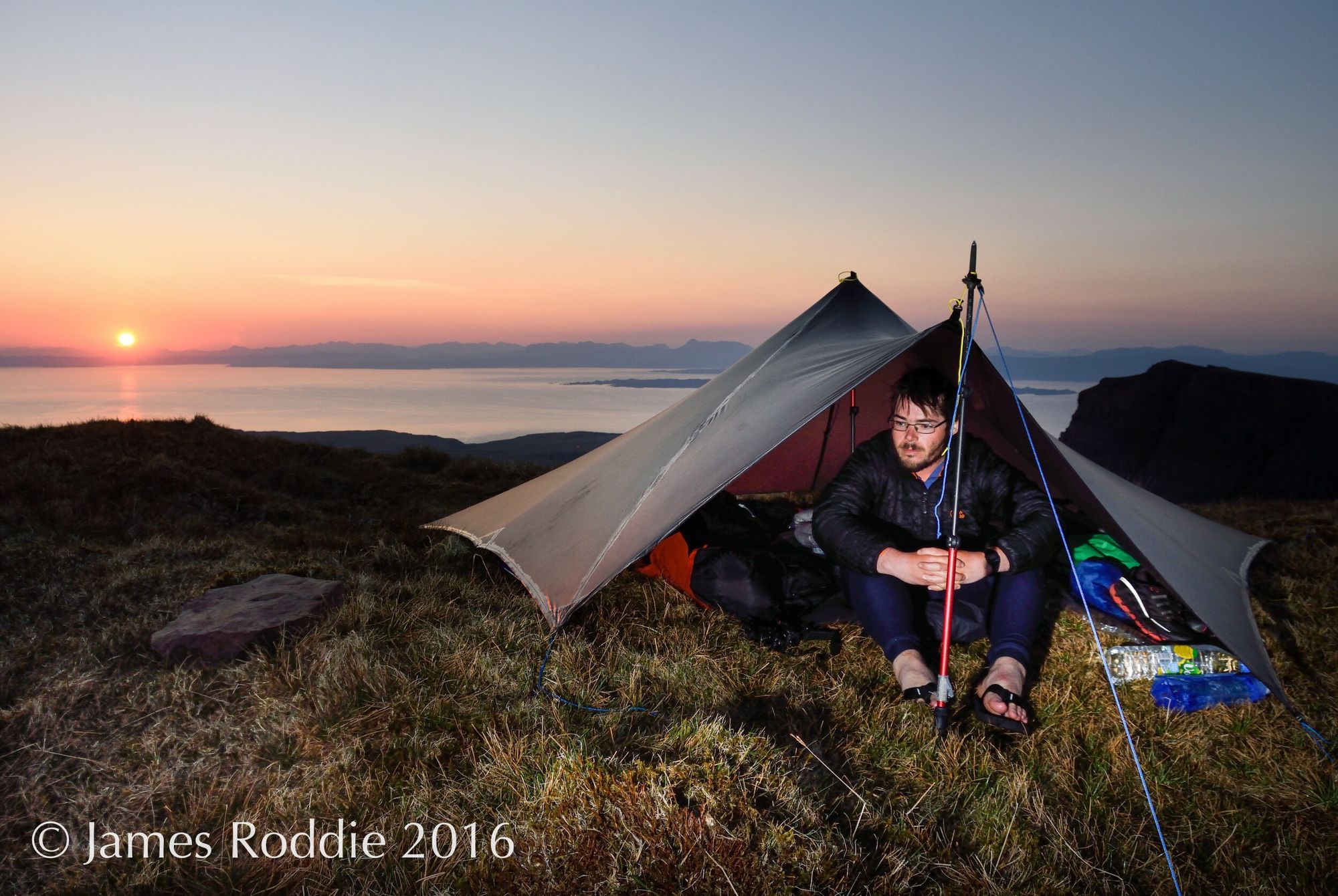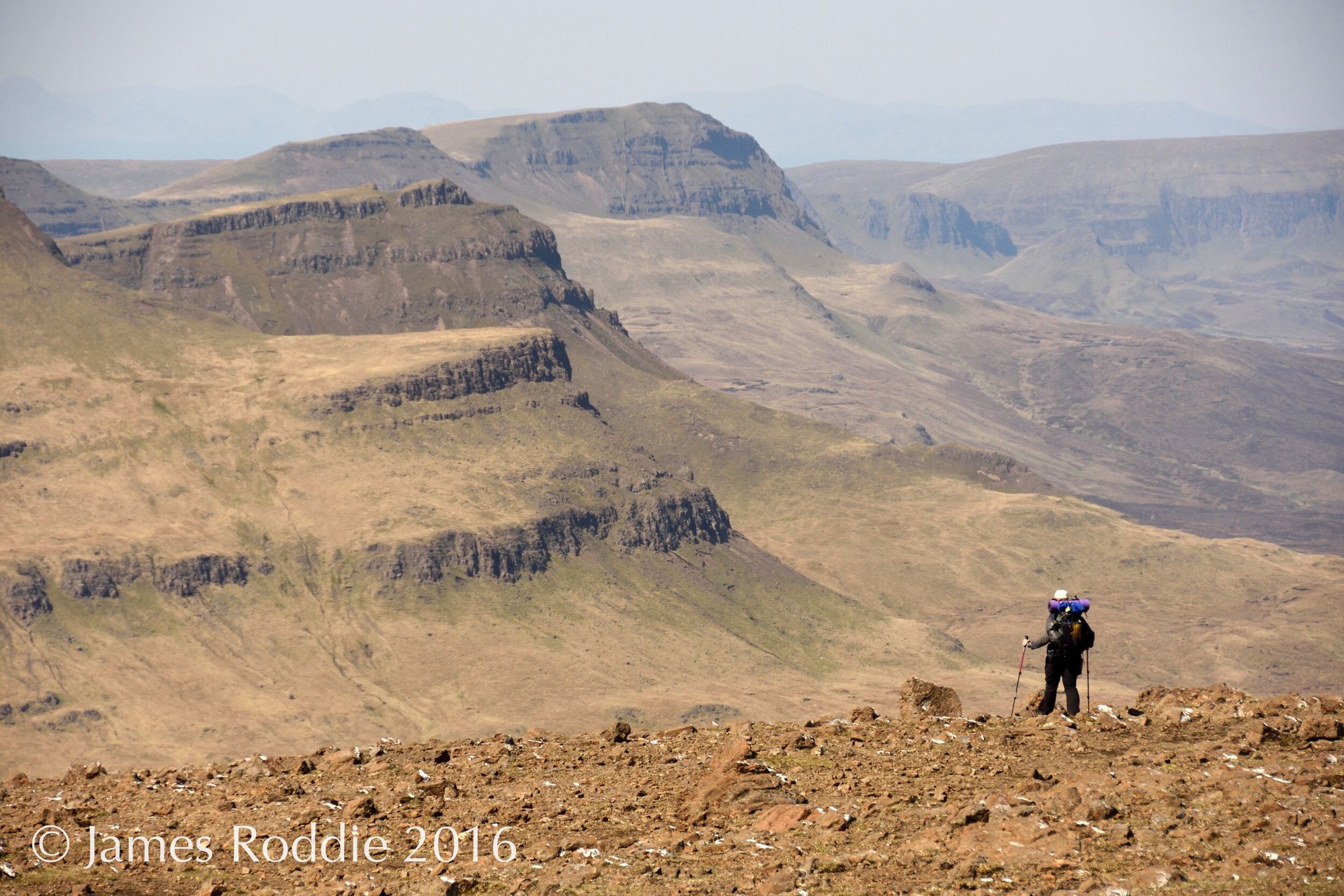 Please don't reproduce the images in this article without permission. To see more of James's incredible mountain and wildlife photos, visit his website: www.jamesroddie.com
Alex Roddie Newsletter
Join the newsletter to receive the latest updates in your inbox.
Comments