Book review: A Mountain Before Breakfast by Alan Rowan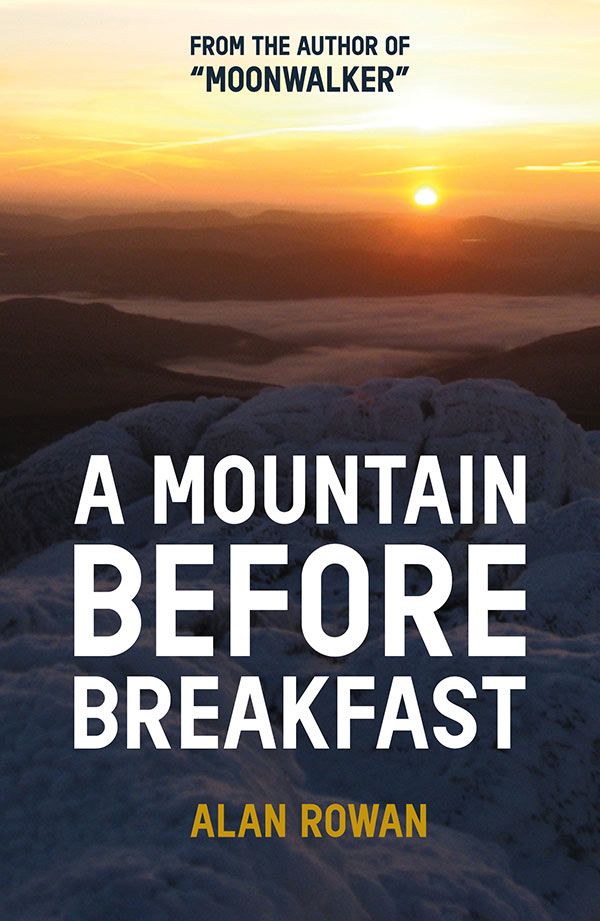 A Mountain Before Breakfast
By Alan Rowan
Alan Rowan climbs mountains by night. His first book, Moonwalker, was all about his quest to climb the Munros despite a packed schedule as a sports journalist. The only time he could find for hillwalking was after work, so he cut his teeth on the Scottish mountains after dark.
His second book, A Mountain Before Breakfast, is all about the arguably greater challenge of completing Scotland's other major hill list: the Corbetts, between 2,500 and 3,000 feet in height. Like Moonwalker, it's a book filled with adventures, but here there is a sense that the author has served his mountain apprenticeship and is chasing a more esoteric goal. Corbetts are often wilder and can take more effort to climb, despite their lower stature.
There's a great sense of fun and irreverence in this book, and I found myself laughing out loud at some of the ridiculous situations the author finds himself in, but serious topics are examined too – accidents and death in the mountains most prominently. A Mountain Before Breakfast challenges the reader to stop making excuses, because if you want something badly enough, you'll find time for it. Highly recommended for lovers of the Scottish hills.
This review was first published in Mountain Pro Magazine. Disclaimer: I received a free copy of this book from the author in exchange for an honest review.
---
Alexroddie.com relies on support from readers like you. Please consider making a small donation on PayPal. Thank you!

Alex Roddie Newsletter
Join the newsletter to receive the latest updates in your inbox.
Comments