Book spotlight: The Last Hillwalker by John D Burns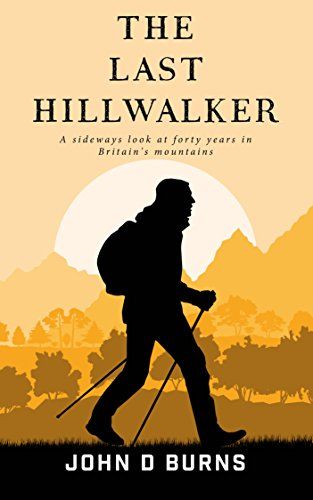 The Last Hillwalker by John D Burns – edited by Pinnacle Editorial (that's me!) – is now up for pre-order. If you enjoy my writing, you'll love this.
John has spent a lifetime on the world's mountains. From early years with hand-me-down army surplus kit in the Lake District to winter climbing in Scotland and beyond, this is a funny and interesting book packed with stories about hillwalking, backpacking and mountaineering. It also asks an intriguing question: are the British hills increasingly the playground of older generations? And you might recognise one of the characters introduced near the end…
This has been one of the most engaging and satisfying projects I've worked on for a while, and I'm very pleased to see it in print. It is currently available for pre-order on Amazon. Keep an eye on John's website for information about book signings and other events.
Full disclosure: I am this book's editor. This is not a review, just a shout out for something I think my readers will enjoy.
Alex Roddie Newsletter
Join the newsletter to receive the latest updates in your inbox.
Comments