A walk through the Fairy Glen, Rosemarkie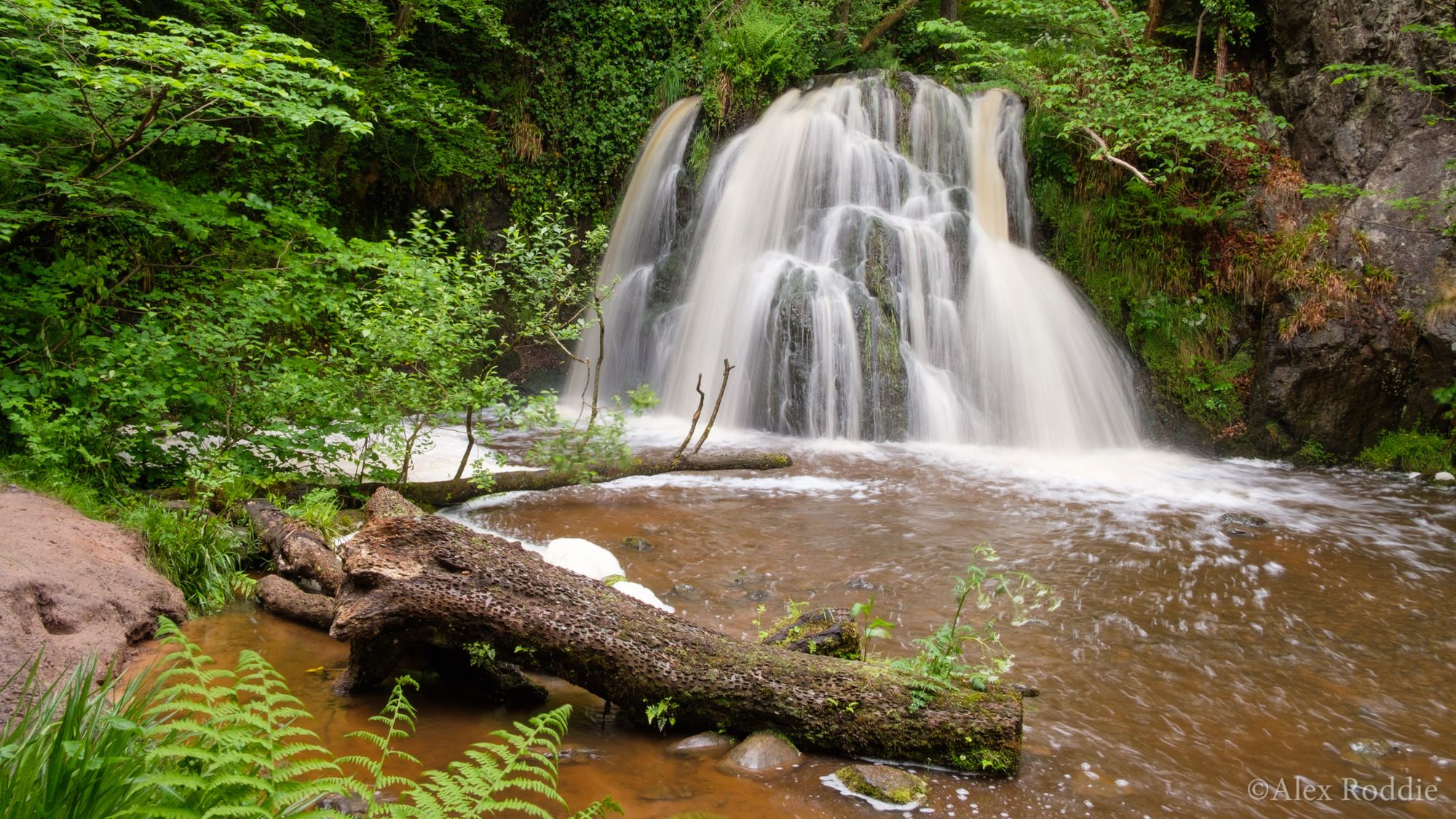 Today I took a short walk through the waterfall-filled valley known as the Fairy Glen in Rosemarkie. Here are a few images from my outing.
I'm off trail at the moment and spending a few days with my brother on the Black Isle. Watching the weather and trying to figure out the best time to head back into the mountains has been the name of the game – along with resupply, tweaks to my kit list, and even the odd bit of freelance work. But I've been getting out and about as well, and when James suggested the Fairy Glen, I was intrigued.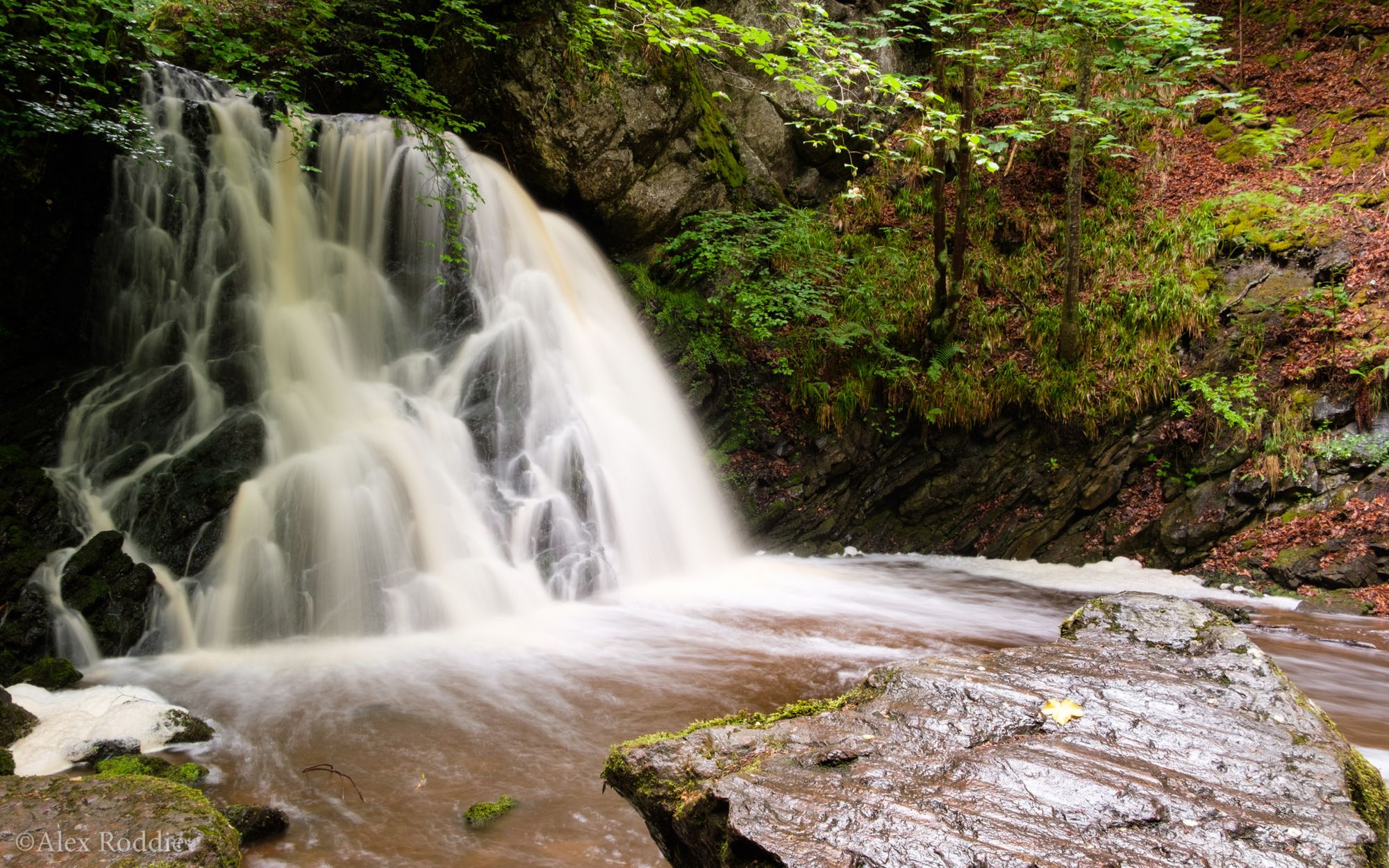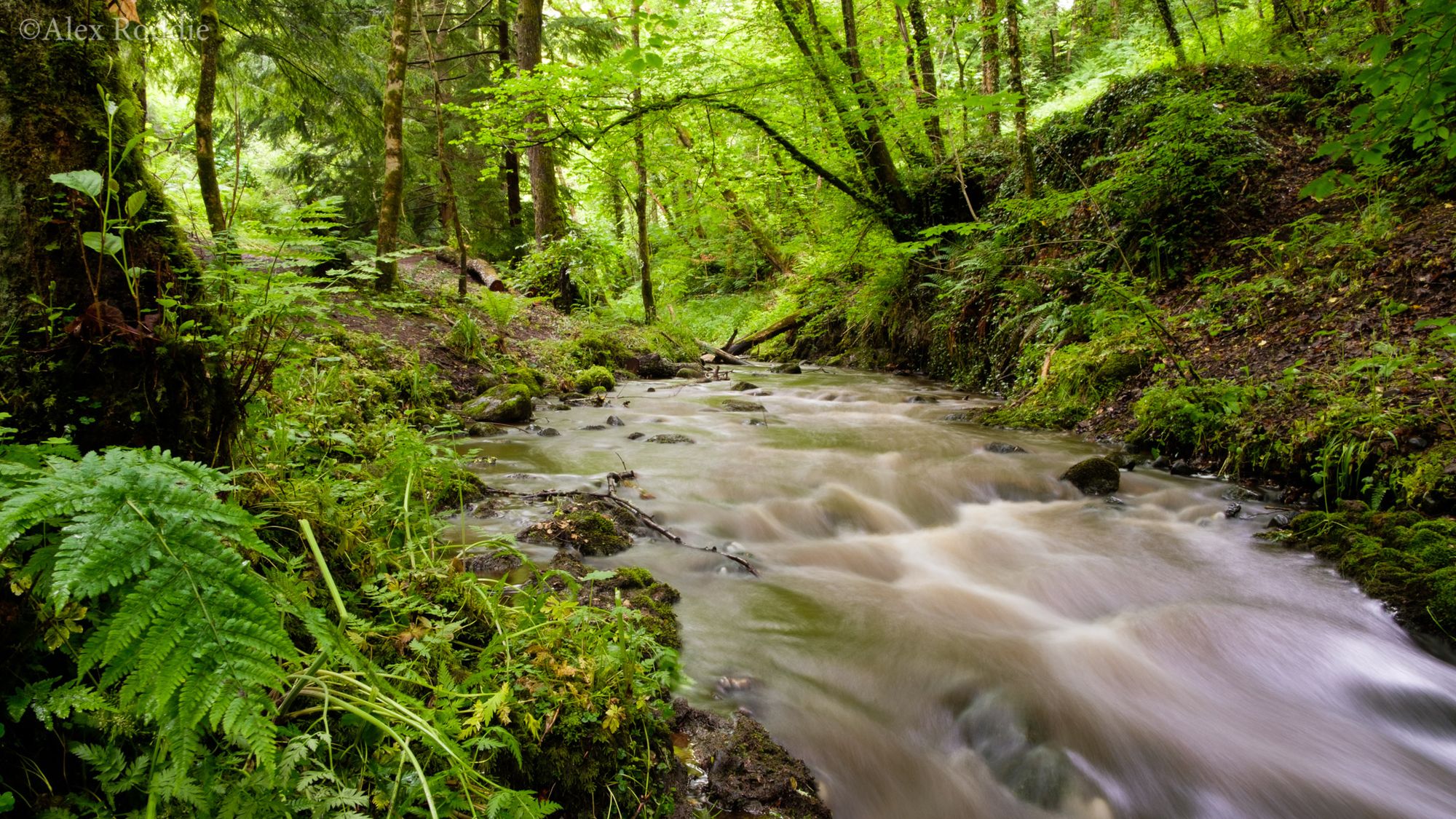 It's a short, well-signposted walk along the bottom of a wooded gorge. Plenty of other people were out enjoying the calming influence of nature on this hectic election day.
Photographic notes
I like to travel light and don't have much gear with me. My camera body was the Fujifilm X-Pro2, equipped with the XF 18mm f/2 compact prime lens. I used the Slik Compact II lightweight tripod as a support, which I've been using on the trail this month – and it's a lot better than the Trailpix turned out to be!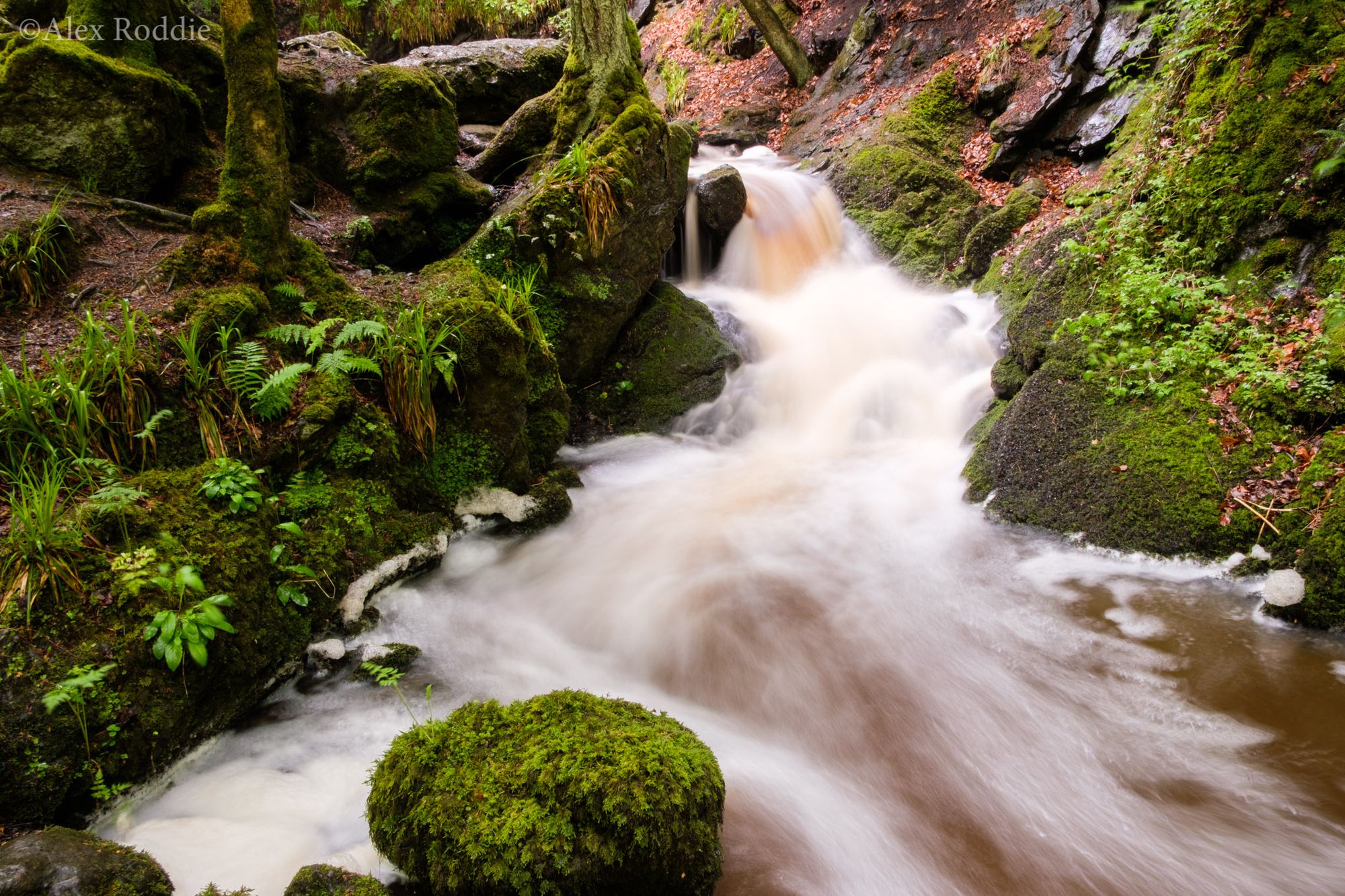 I don't own any neutral density filters, but it was dark and shady in the gorge, so all I needed to do was stop down to f/16 and let the camera take care of the rest. Most exposures were around 1-4 seconds in length. The raw files have been lightly processed in Lightroom.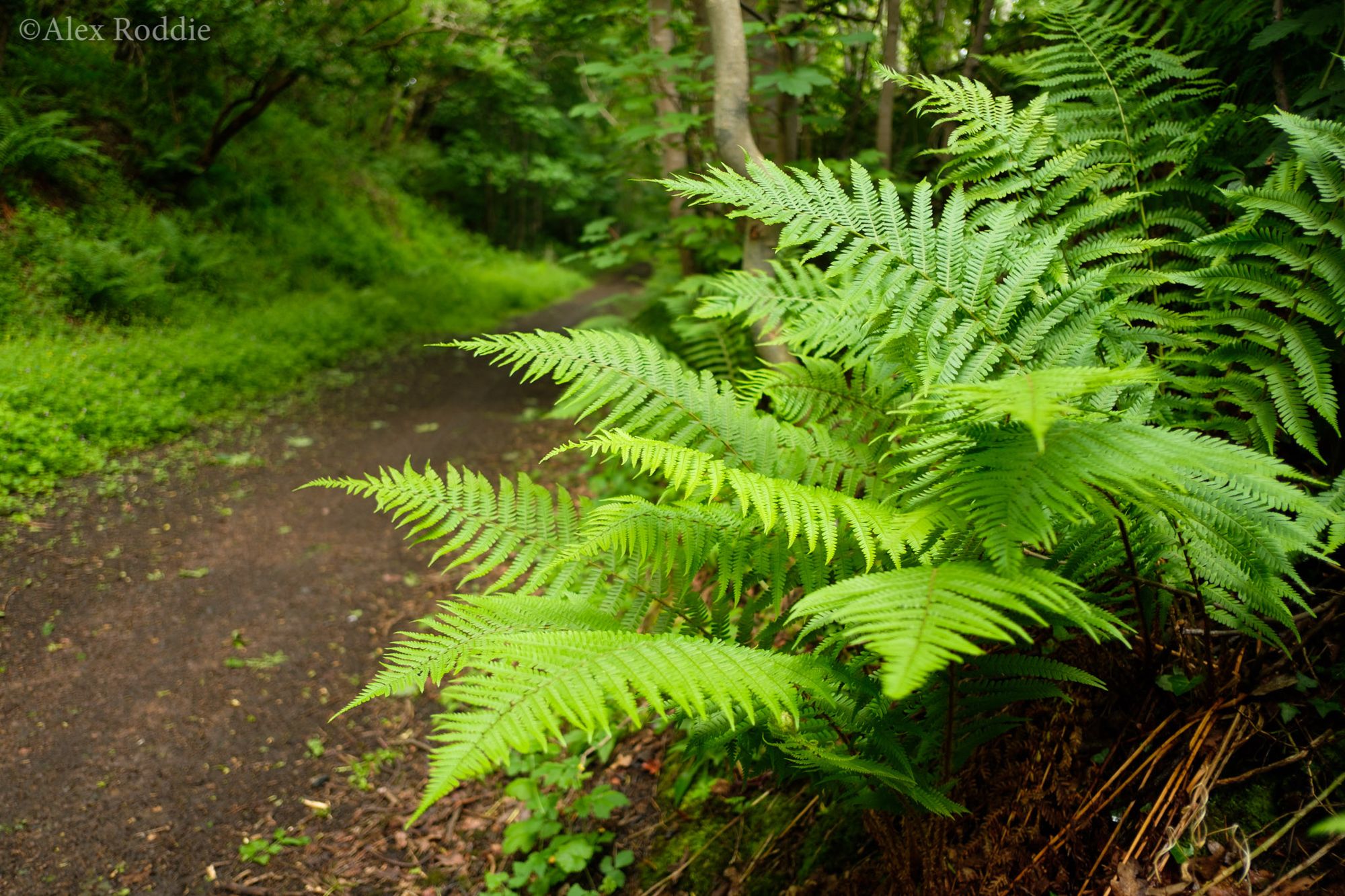 Alex Roddie Newsletter
Join the newsletter to receive the latest updates in your inbox.
Comments