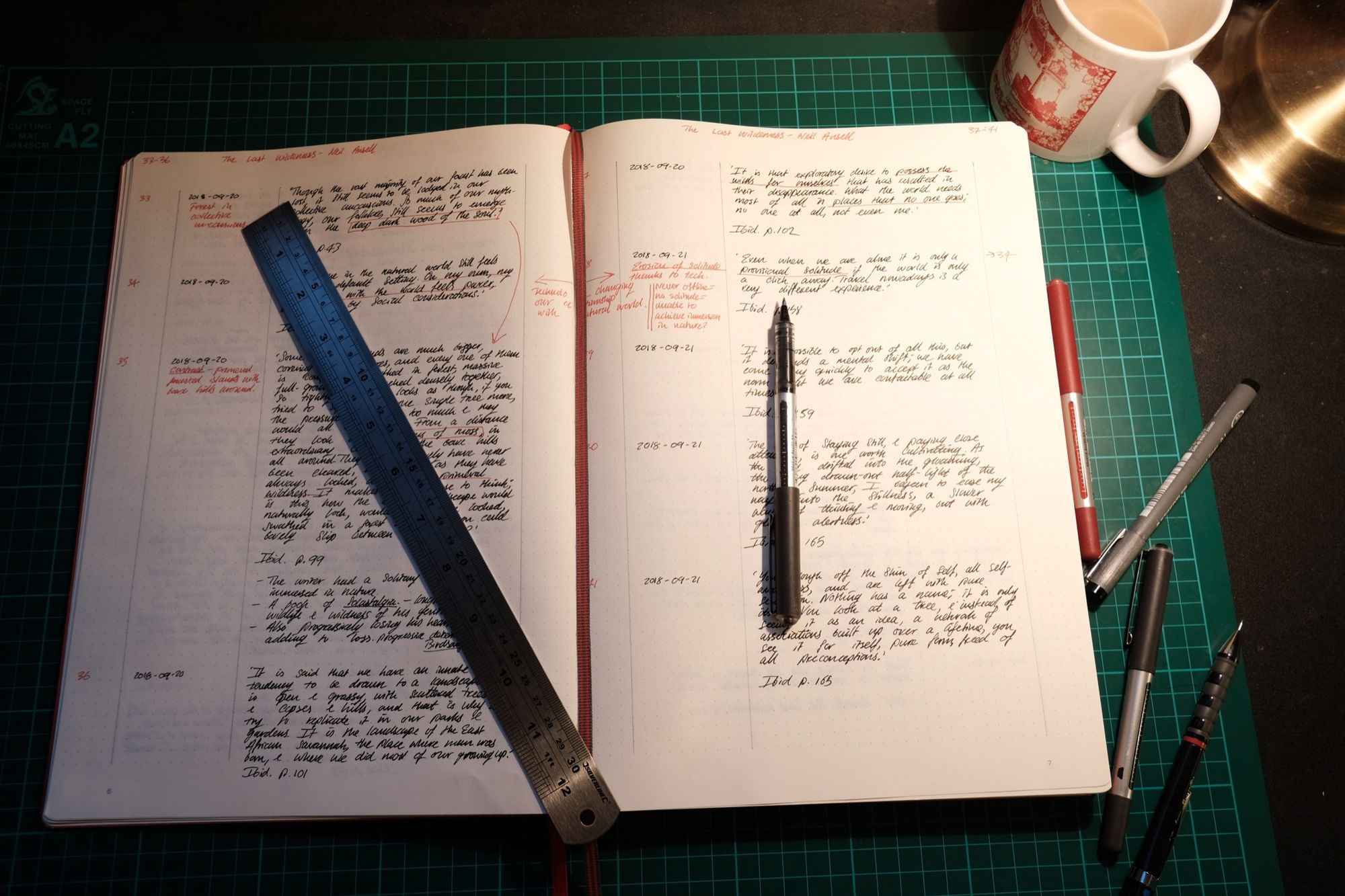 For many years I have kept quotes and snippets from everything I've read, adopting the ancient technique of the 'commonplace book' to facilitate later analysis and interpretation. Until now, I used a haphazard system of text files and index cards, but as my collection has grown I've felt the need for something more organised. Enter the A4+ Leuchtturm 1917 hardback dot-grid book. It's already home to the first 50 quotes from my new collection.
What about the first collection? I'm turning it into a hardback printed book via FeedARead for reference. It contains about 1,500 entries across a breadth of subjects.
Keeping a commonplace book has transformed the way I study and understand the work of others. If you're new to the technique, I recommend this primer. This writer uses the index card system, which has many advantages but one big disadvantage: storage space. I had to stop using index cards after I physically ran out of places to keep them. The traditional book system should be a lot more compact!
Alex Roddie Newsletter
Join the newsletter to receive the latest updates in your inbox.
Comments