Why I don't use blue ink any more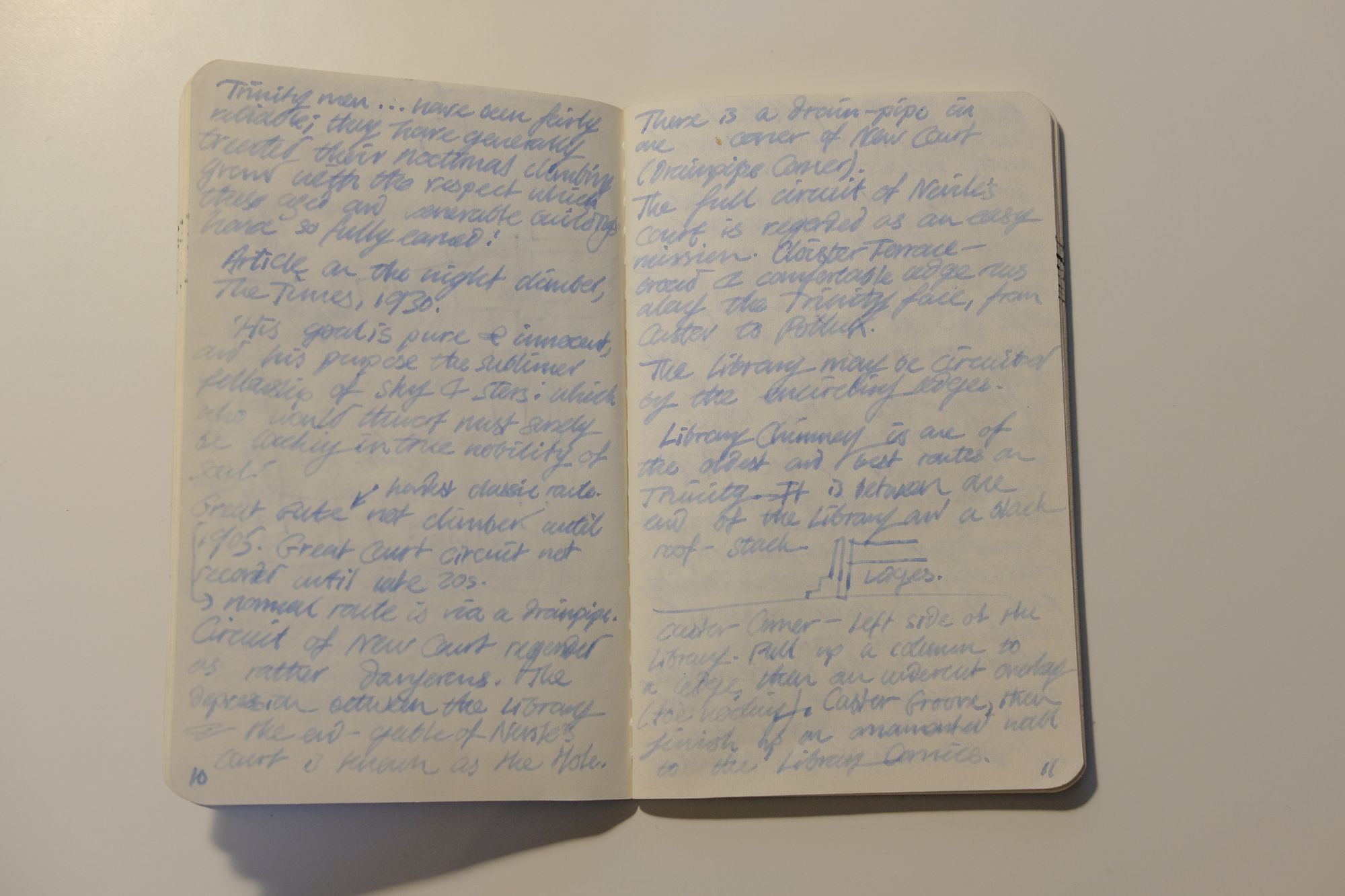 In 2007, I made the first of several visits to the Alpine Club archives in London. I was conducting research for the novel that would eventually become The Only Genuine Jones, and those early archive trips were vital in establishing a baseline of knowledge for future research.
I had started using pocket-sized Moleskine Cahier journals the previous year, and I liked them: stitched binding, 64 pages per booklet, cardboard covers I could write on, and (most importantly) acid-free paper. It felt good knowing that my writing was being stored on an archival-quality medium.
I spent hours at the Alpine Club archives, making notes on vital primary sources such as Mountain Craft and the Badminton Book of Mountaineering. But I made one error: I used a fountain pen loaded with blue Quink.
The problem with blue fountain-pen ink, and especially Quink, although I didn't know it then, is that it fades. Acid-free paper is great but you have to use archival-quality ink if you want your words to last.
After almost 12 years, the words in the notebook I took on that archive visit have faded considerably, more so towards the edges of the pages. I have not needed to actively refer to the notebooks from that period for some years now, so it isn't a big deal (and I could always scan them if I really wanted to), but this kind of slow decay bothers me.
Fortunately, in July 2007 I discovered the Uni-ball Eye Micro. This pen uses waterproof, fade-proof, archival-quality black ink. I used this pen on my first Alpine season – I think I was mainly attracted by the claim of waterproof ink – and liked it so much that I've used them ever since. I have a stockpile of them in my stationery cabinet right now.
Combine acid-free paper with archival-quality ink and you have an information-storage system that can last decades. Even if you don't need to access that information decades in the future, there's value in being able to flip through the notebooks written by a previous version of yourself, perhaps reconstruct the thought processes that gave birth to important projects. You can't put a price on that, which is why I continue to record everything that's truly important to me on paper.
Alex Roddie Newsletter
Join the newsletter to receive the latest updates in your inbox.
Comments