Staying safe in early-winter mountain conditions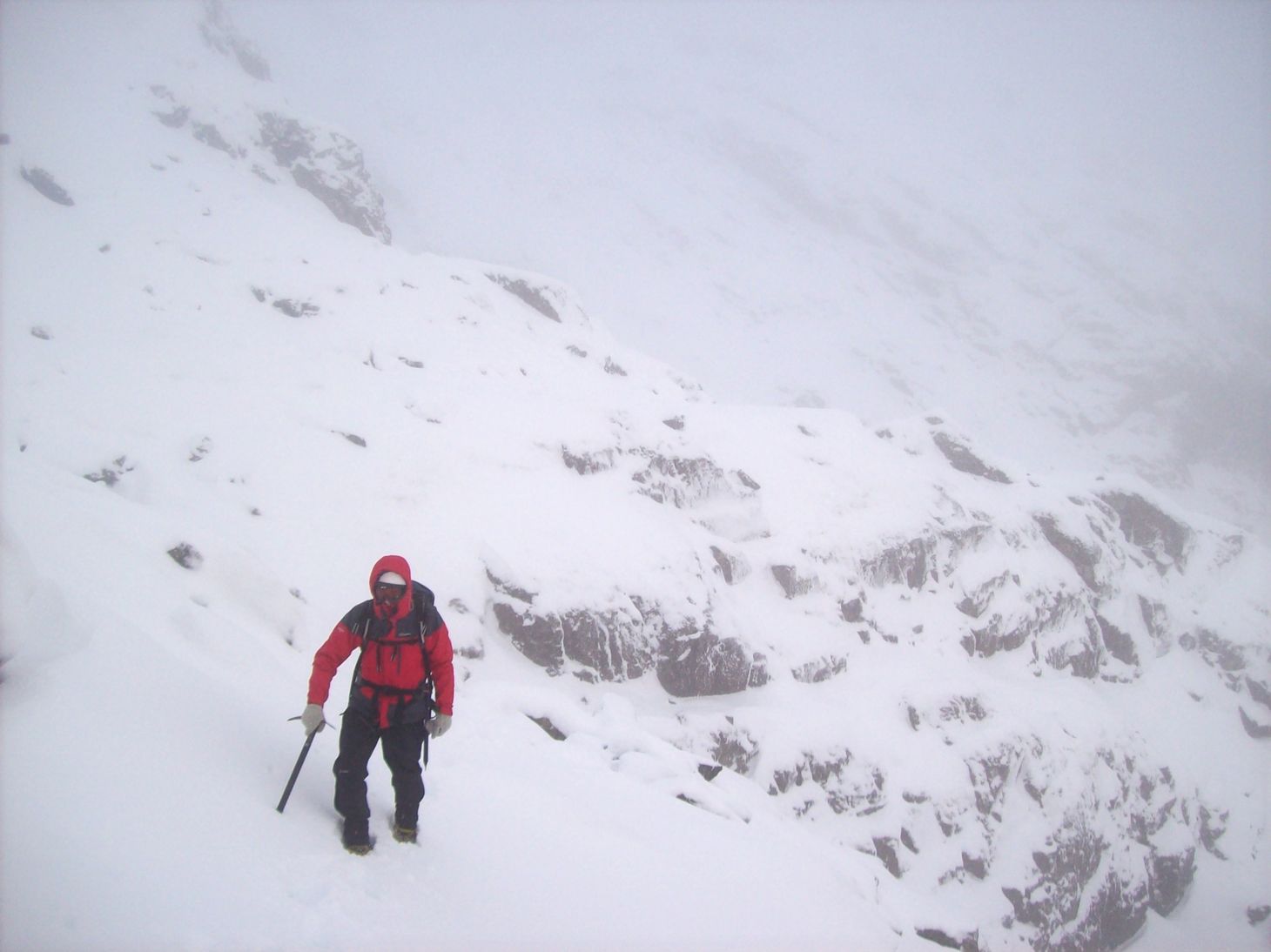 This can be a challenging time of year in the British mountains: no avalanche forecasts, changeable conditions, and short daylight hours.
This feature was first published by The Great Outdoors, 30 November 2017.
Autumn or winter?
If you live far from the hills, especially further south in England, it's easy for the weather at home to lull you into a false sense of security – more so than later in the season. In late November or early December, there are probably leaves still on the trees, and you may not even have had a frost these days. This can make it harder to visualise what conditions are actually like in the mountains when you get there.
In November and December, you could find the hills in anything from autumnal (i.e. cold, windy and wet) to full winter conditions – or often both in the same day. Snow and ice can be even more ephemeral than usual at this time of year, but you should still pay attention to the forecast and take any chance of encountering winter conditions seriously.
Types of early-season snow
Any conditions can be found at any time of the winter, but as a rule of thumb, when snow comes to the mountains in November and December it usually qualifies as one of a few types.
Wet snow that doesn't settle but makes walking unpleasant.
A thin, cosmetic dusting of snow that turns the ground white but doesn't necessarily require full winter gear. If the ground beneath was saturated at the time of the snowfall, it will often melt away after a few days or even hours, but if the ground had a chance to freeze beforehand this kind of snow can last much longer and potentially turn very icy. If this happens, you may need ice axe and crampons.
The first big snowfall of the season. Not unusual at this time of year, and can result in major accumulations down to valley levels. With windy weather especially common late in the year, you'll probably find deep drifts, scoured windward slopes, and arduous conditions underfoot. Unlikely to consolidate quickly and may disappear in a sudden thaw, but sometimes becomes the snowpack 'base' for the rest of the winter.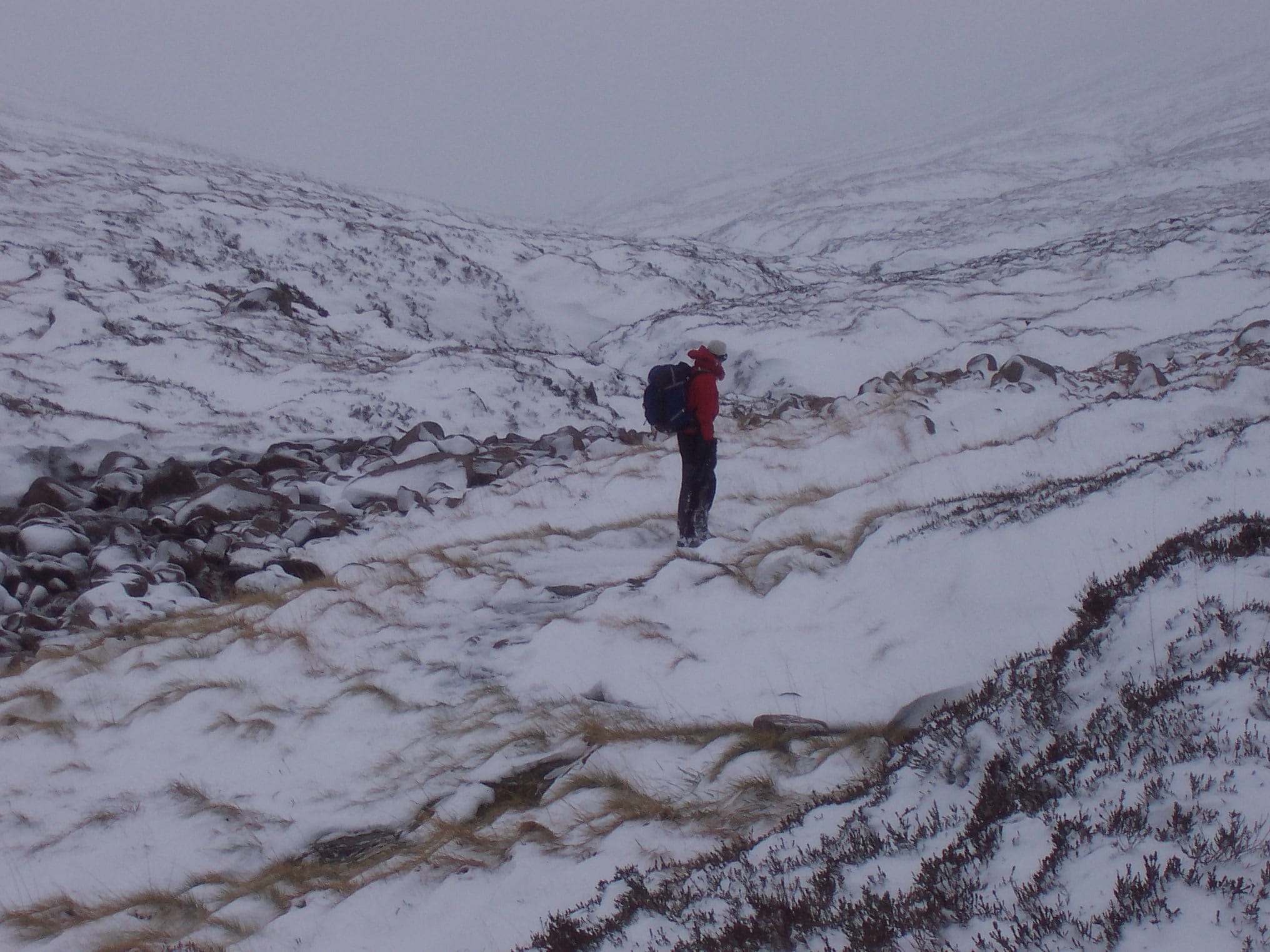 No avalanche forecasts
In a typical year, the Scottish Avalanche Information Service (SAIS) don't begin publishing their daily avalanche forecasts until well into December. However, don't be deceived – this doesn't necessarily mean there's no avalanche risk!
Avalanches can and do occur at many times of the year. This is especially true after a windy early-season storm plasters the hills and creates windslab hazards on leeward slopes. Soft cornices can also form with surprising speed.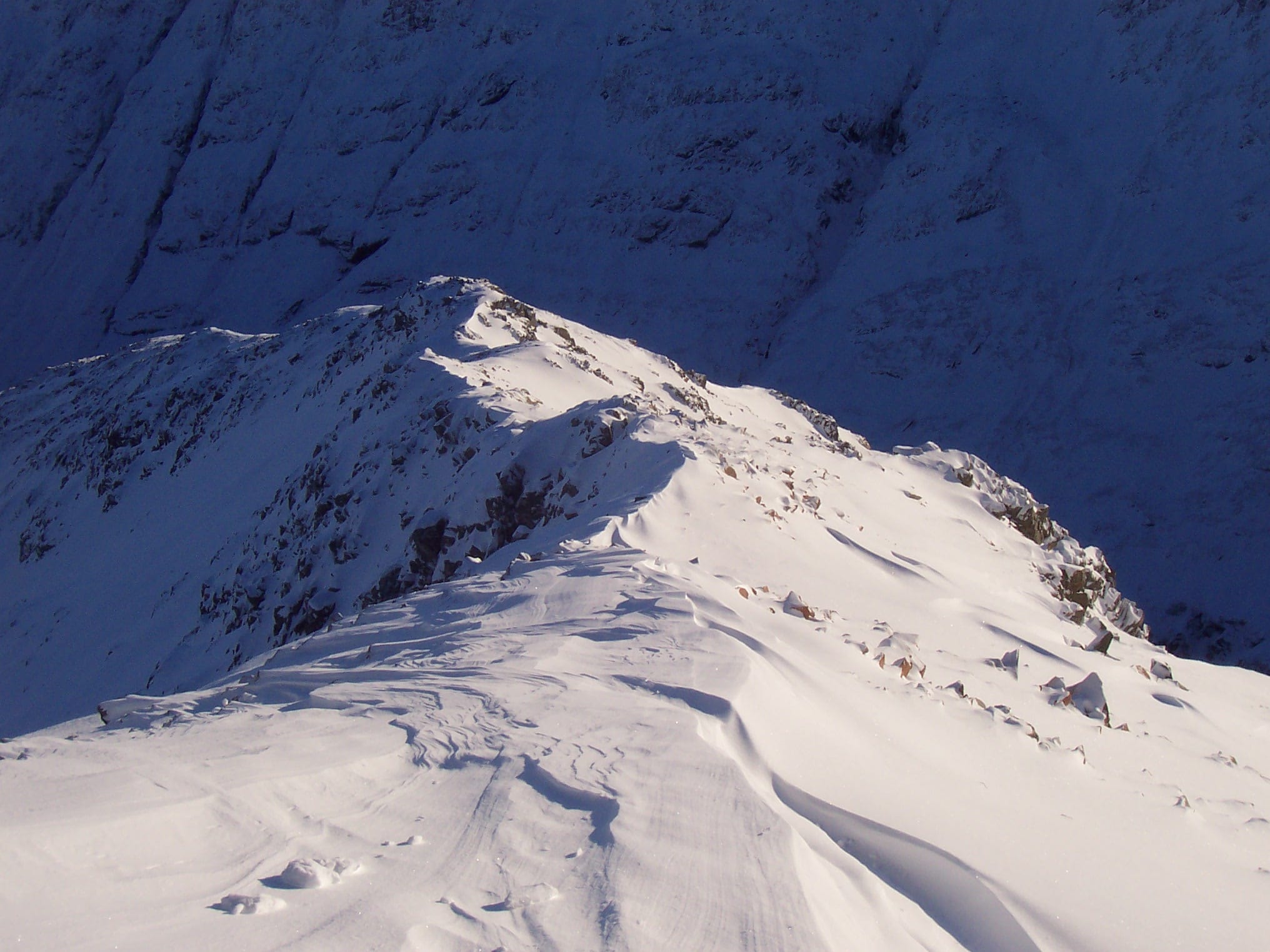 Before SAIS begin publishing their valuable guidance, you'll need to perform your own forecasting and assessment on the go.
Learn how to anticipate and spot windslab, and modify your route if necessary to avoid it. Windslab occurs when windblown snow crystals settle in a distinct layer that is weakly bonded to the snow beneath, and can easily sheer away, causing a slide.
Heavy snowfall followed by rain or a rise in temperature (both especially common at this time of year) can lead to wet-snow avalanches, especially if the underlying ground is saturated.
Although cornices are usually small this early in the season, it's still worth being aware of the risks of collapsing cornices if traversing ground beneath one. When walking on a ridge or coire rim, beware of hidden cornices at the edge.
Gear considerations
Early in the season, it's less likely that you'll find nice, firm, consolidated snow to walk on – although winter can surprise us, and I've found beautiful névé in early November before! Typically, the snowpack in early winter is unconsolidated and unpredictable. More often than not, this means challenging conditions for walkers.
You should pack your full complement of winter walking clothing, including essentials such as spare gloves, goggles, and insulated jacket. When packing, it's worth paying more attention to waterproofing than you might later in the season when temperatures are lower. A sudden shift to rain is common.
Did you know that I send out regular newsletters on the outdoors, writing, and outdoor writing? Subscribe here to receive my Pinnacle Newsletter.
What about winter hardware? As always in winter, ice axe and crampons should be packed if venturing onto terrain that requires them – along with the skills and experience to safely use them. However, with less consolidated snow around, more rocks and bare ground likely poking through, you might find yourself needing crampons less often than later in the season.
Snowshoes can be brilliant at this time of year. They give you that bit of extra flotation in deep, soft snow, making walking less arduous. Unlike skis, they require no specialist skills to use, although do make sure you buy snowshoes suitable for mountain use (often with some form of built-in crampon or underfoot spikes).
If snow cover is deep and continuous enough, skis can also be a good option. You'll need to get some tuition to acquire the necessary skills.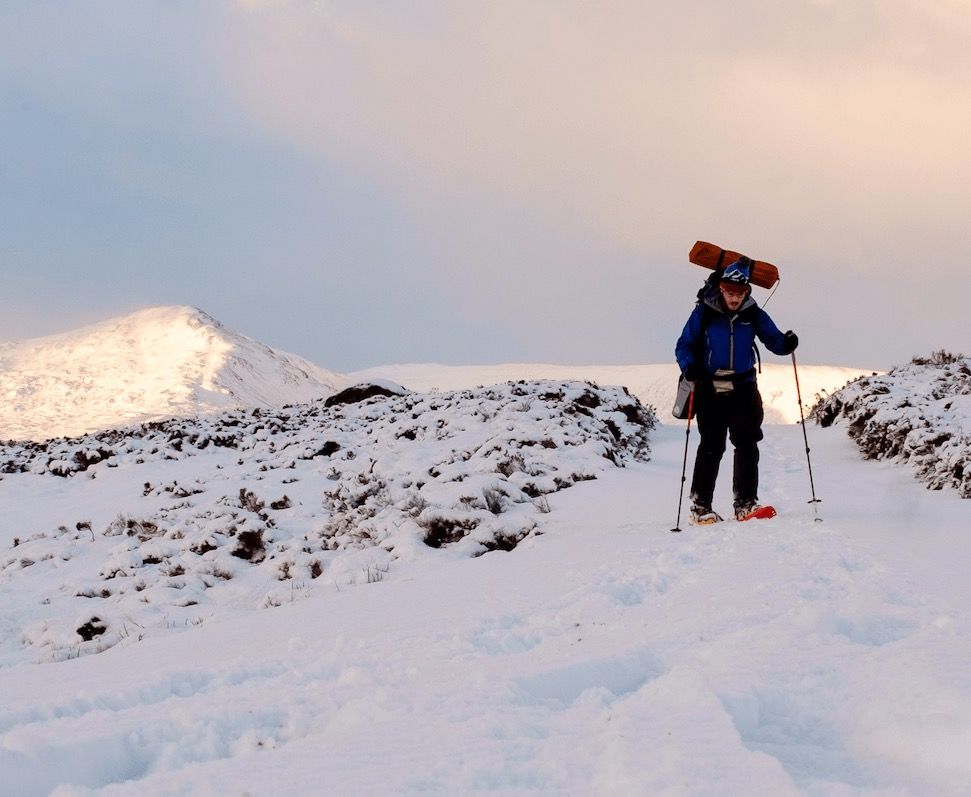 Short daylight hours
Particularly in December, daylight hours are very short. Combined with often challenging conditions underfoot, a heavier pack and boots than you've been used to for the last few months, it's important to select realistic objectives at this time of year. Maybe leave that 15-mile multi-Munro epic until later in the season.
Make sure you have a good, bright head torch fitted with fresh batteries, and also carry spare batteries or a spare torch in your pack (preferably both).
All images © Alex Roddie. All Rights Reserved.
Alex Roddie Newsletter
Join the newsletter to receive the latest updates in your inbox.
Comments