Upcoming talk: Sheffield Adventure Film Festival, 20 March 2020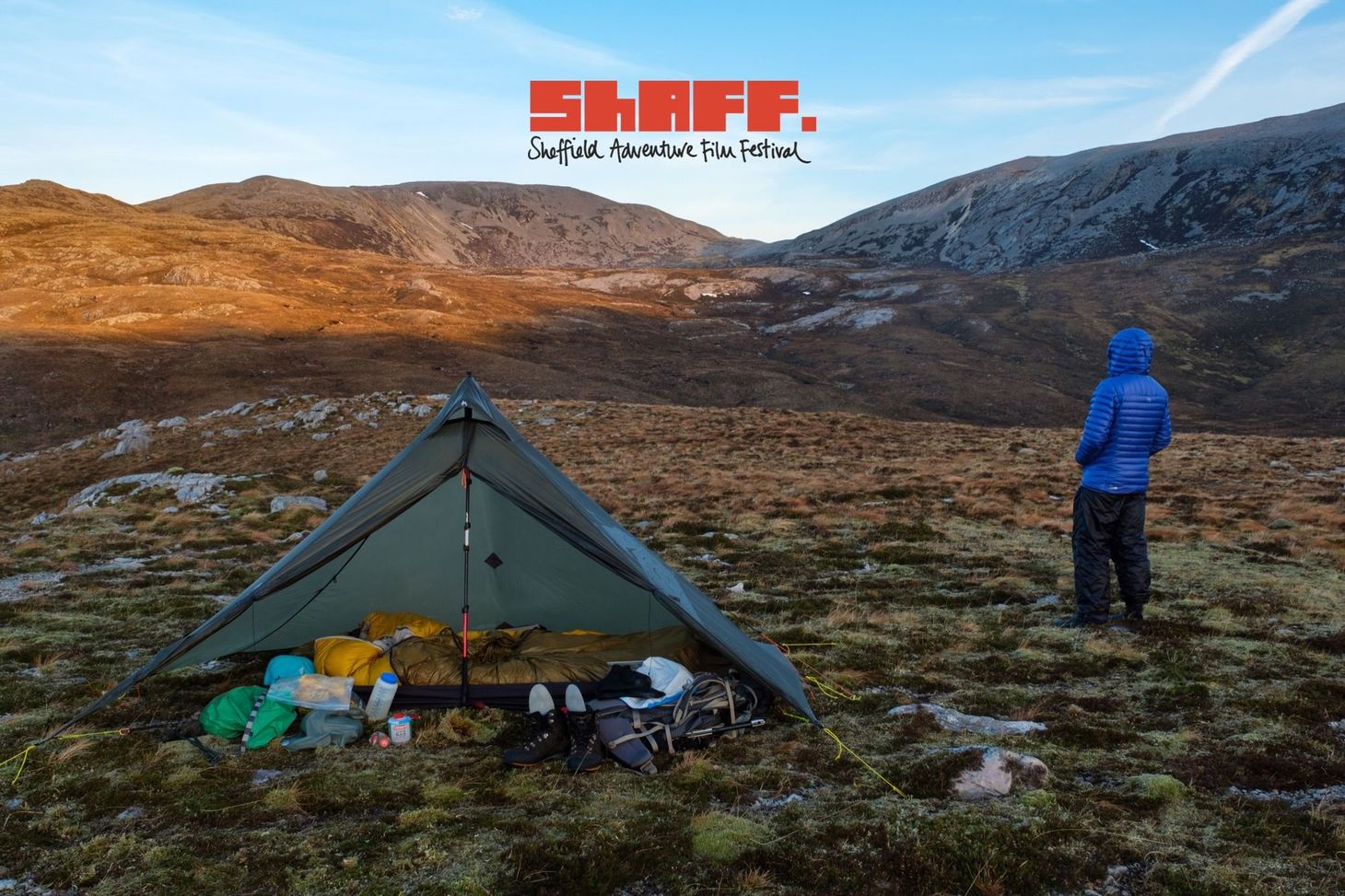 I will be speaking at the Sheffield Adventure Film Festival on 20 March 2020. If you're curious to learn more about my winter Cape Wrath Trail and other recent trips, please come along.
The subject of this part of the programme is 'acts of rebellion – adventures with a lighter footprint'. This is a topic I've been thinking about a great deal in recent years. Although no adventure activity has zero impact on the environment (waste, for example, is always created), it can be argued that long-distance backpacking has a lighter touch than some. One of the reasons I originally started to hike big trails is that I've never owned a car, and, as it says in the event description, planning a mountain trip around public transport is a lot easier if you aren't limited to a single day.
Less tangibly, can long-distance walking be said to be an 'act of rebellion' – or of resistance? How does it sculpt our thinking, our behaviour, our sense of responsibility towards the natural world?
In this talk with the BMC I'll be speaking a little about recent trips, including the Cape Wrath Trail in winter and the Haute Route Pyreenes. I'll be joined by BMC President Lynn Robinson, who was so fired up by my 2018 lecture on ultralight backpacking that she ended up hiking across Scotland in 2019! I will also be talking about plans for my own TGO Challenge this year.
My talk will take place at 20.15 on 20 March 2020 at the Showroom Cafe, Sheffield. It will last about 45 minutes and entry is free. Please come along and say hello! Here is the Facebook event listing.
Alex Roddie Newsletter
Join the newsletter to receive the latest updates in your inbox.
Comments