Field notes: Back to Basics in Torridon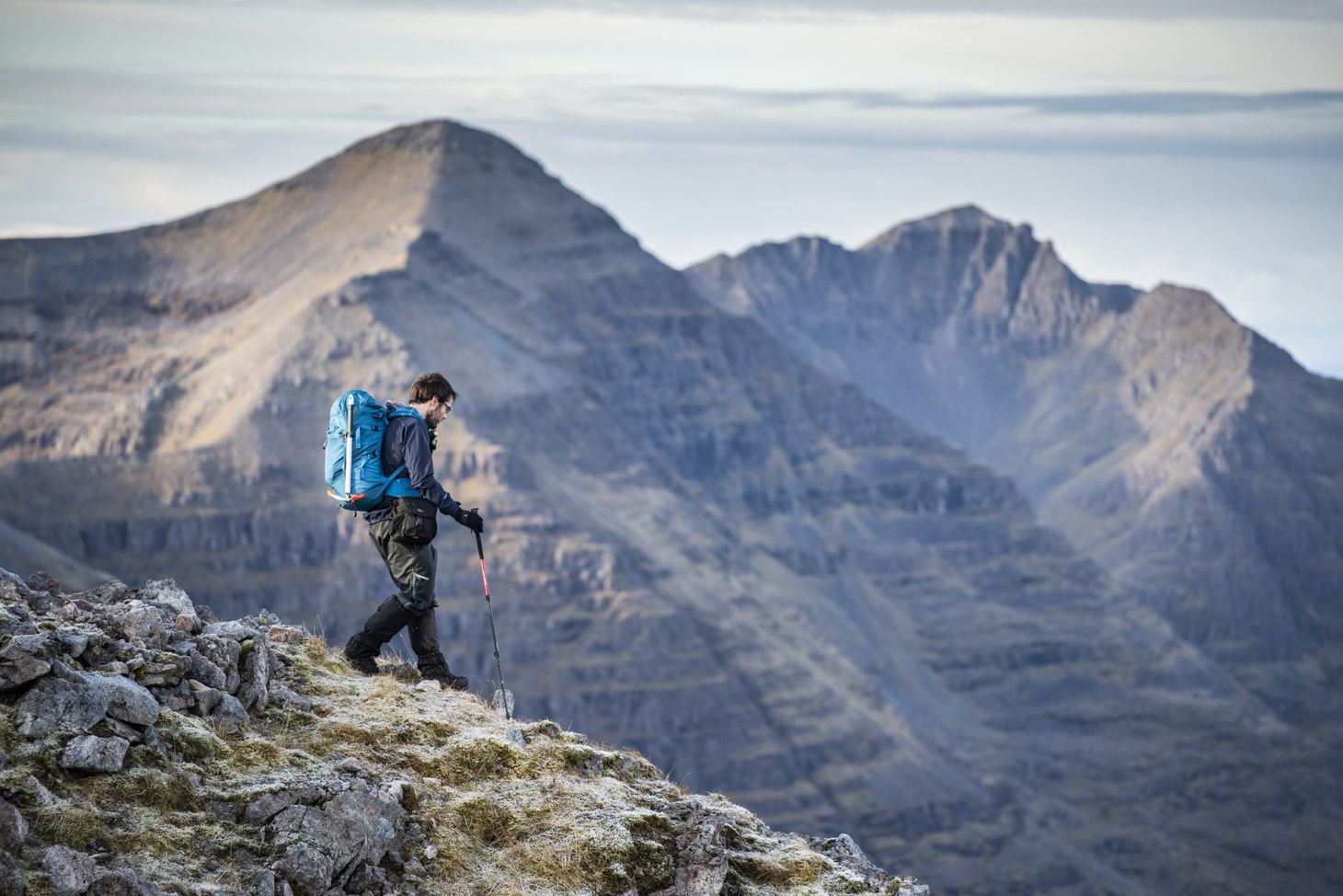 In the June 2020 issue of The Great Outdoors, you'll find my feature about traditional navigation in Torridon. Here are some words and images that didn't make the cut.
For several years now, I've been a digital-first mountain navigator, preferring GPS and smartphone tools to paper maps and compass. I always found myself wondering what this was doing to my trad skills, though, so on a Munro-bagging trip to Scotland in November 2019 I decided to completely forgo GPS and smartphone, navigating entirely with map and compass. I wanted to see just how rusty I'd become.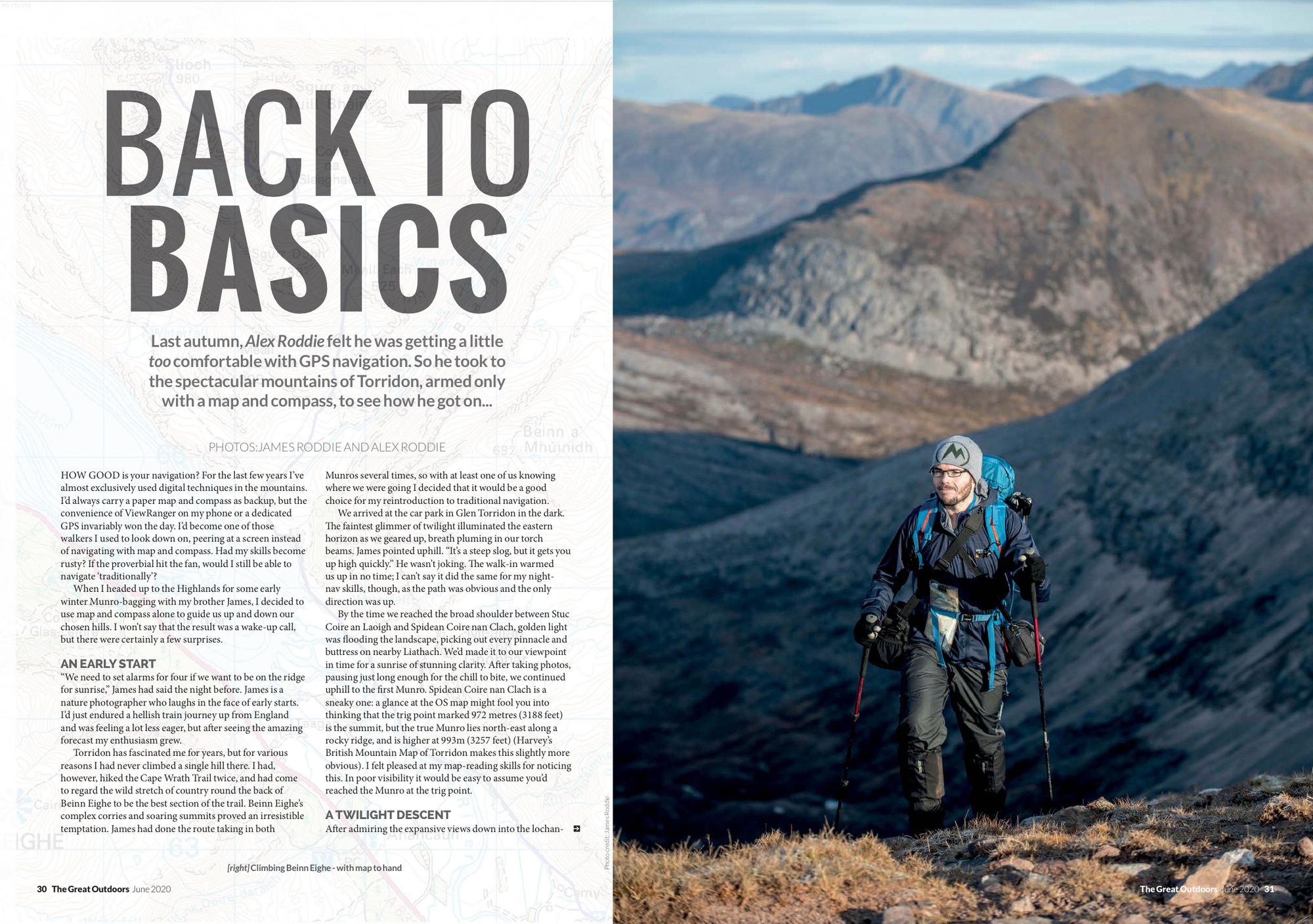 It was a successful trip, coinciding with a spell of settled cold weather and some snow. Altogether, I climbed the Beinn Eighe Munros (with my brother James Roddie), Slioch (with James and his partner, Nicole Dunn), Sgorr Ruadh (solo trip by train from Inverness), and on the last day James and I went for a long snowy walk through Abernethy Forest. It was a great week, and I didn't look at a map on a screen once.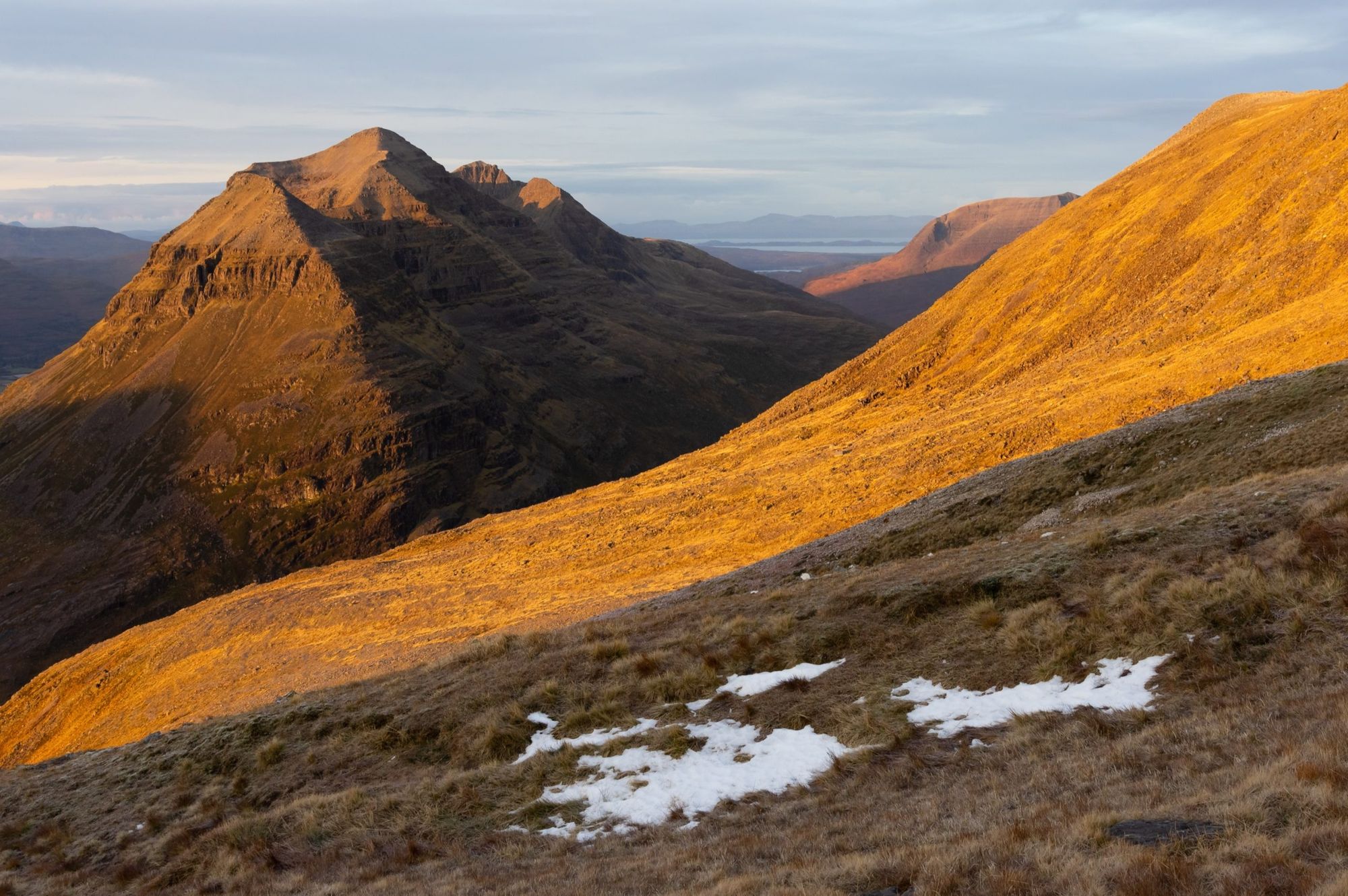 For my TGO feature, I decided to focus on the first two walks, as they proved the most instructive. I was actually surprised at how easily I slipped back into old habits and old skills. Of course, I have occasionally used paper maps in recent years, especially in winter, so this wasn't exactly a cold start. And these are skills that I learned at a young age and had practised for countless hours over many years before I gradually drifted towards digital techniques. However, it can't be denied that there was a sense of feeling exposed, of having a layer of safety stripped away. There was also a wonderful richness – a feeling of greater awareness of my place within landscape. I'm not sure how much of that was an illusion created by relative novelty and how much of it was real. (More thoughts on this below.)
The walks themselves were some of the best I'd enjoyed in the Scottish mountains for a while. Beinn Eighe really treated us with spectacular autumn colours and exceptionally clear views. Slioch's ascent was varied and most enjoyable, from gentle lochside walking to a rugged corrie and snow-capped summit. On the summit we were treated to the best example of a Brocken spectre I'd ever seen – a huge ragged halo projected through the mist, a truly awe-inspiring sight. I'd been looking forward to finally climbing both mountains for a long time, and they certainly didn't disappoint.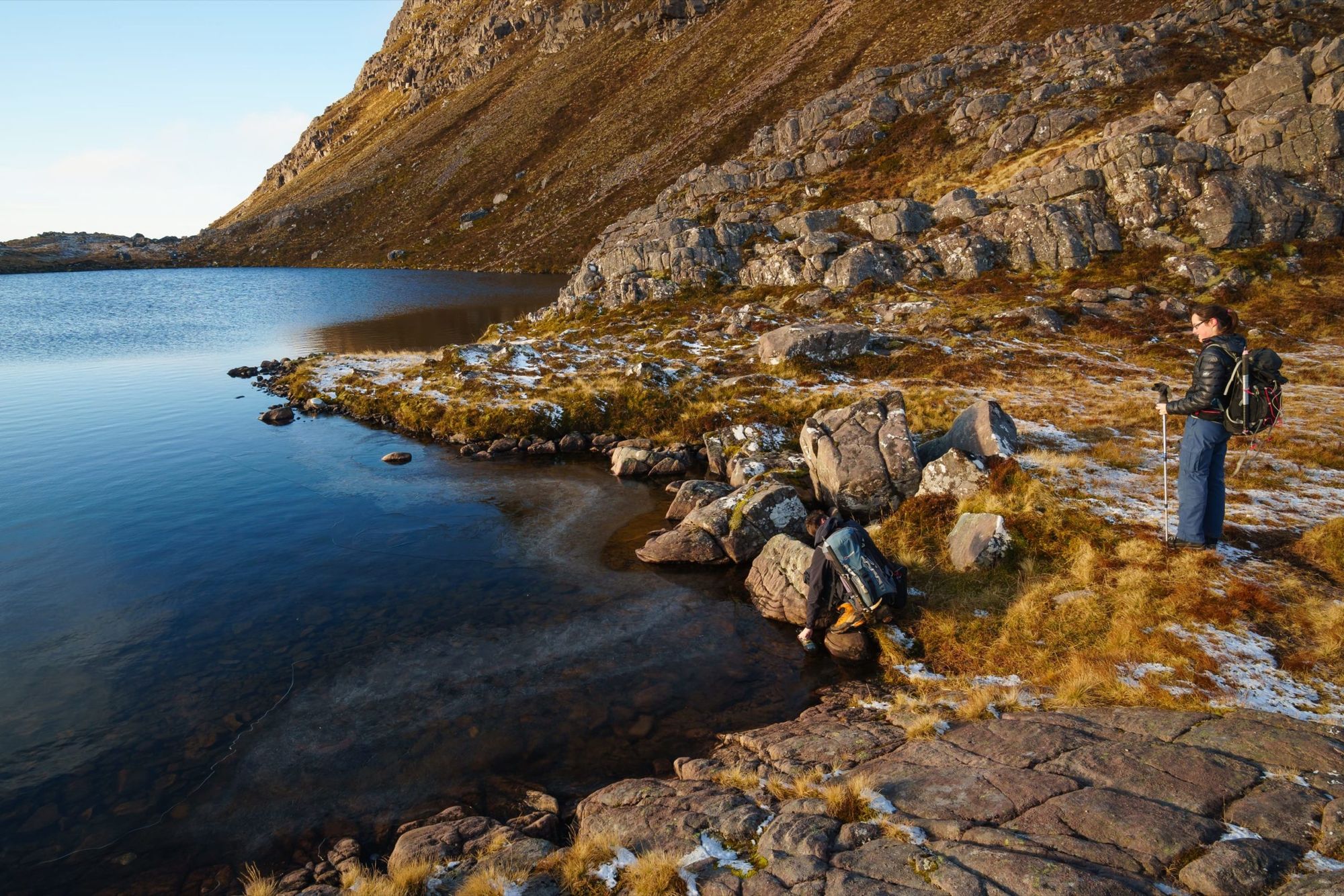 I came back from that week in Scotland with a profound sense of satisfaction, of time spent well, of being full and whole. They were my final day walks in the Scottish Highlands before the pandemic hit. When will these days return? I don't know, but they'll be even more special when they do.
Pick up a copy of the June 2020 issue of TGO here.
A few words on the digital / traditional navigation debate
My second feature in this issue is all about practical and safe use of digital tech in the mountains. There wasn't any room for philosophising, so if you'll indulge me, I have a few more thoughts.
Is there a price to be paid for mainly using digital navigation techniques? Perhaps there is a subtle dulling of the special connection between walker and landscape. I don't know. Is something intangible lost, some analogue sensitivity that fails to cross the veil between pixels and brain? Functionally, at least, navigation by the digital tools I choose to trust is certainly as competent as the old-fashioned methods, and in many respects it is significantly more efficient, freeing up time and mental effort for observation and appreciation of the landscape. Maybe it all balances out. Maybe paying more attention to the hill and spending less time faffing with bearings and pacings actually translates to a deeper connection with place. If you know what you're doing, digital navigation often feels more immediate, less awkward. And yet there is still that subtle feeling of a sixth sense lost, of another dimension not fully revealed.
The good news is that it's easy to have it both ways; all we need do is take a day every now and again to hone those traditional skills. That underlying competence remains vital.
The reality is that most hillwalkers are now hybrid navigators, using the best of the digital and analogue to their own unique advantages. This, I believe, is by far the wisest course. People who staunchly refuse to touch a GPS or a navigation app are missing out on a whole new toolbox, a whole new range of perspectives that could teach them a lot. Nobody is too experienced to learn something new. Equally, those who don't know how to use a paper map and compass are not only missing out on a rich tactile experience but also potentially compromising their safety.
In an educational context, let's be inclusive about this. Newcomers to the hills don't care about our weird tribal identities and convoluted arguments – they just want to find their way to the summit without getting lost, and hopefully learn something that will help them do it better next time. I think we should encourage a broad acceptance of all safe forms of mountain navigation.
If you'd like to support my writing and photography, you can buy me a coffee. Thank you!
Header image © James Roddie Photography. All other images © Alex Roddie. All Rights Reserved. Please don't reproduce these images without permission.
Alex Roddie Newsletter
Join the newsletter to receive the latest updates in your inbox.
Comments