Ten years ago: winter climbing in Glen Coe with the equipment of the pioneers
A decade ago was my final climb using the 19th-century mountaineering equipment I used during my Glen Coe years.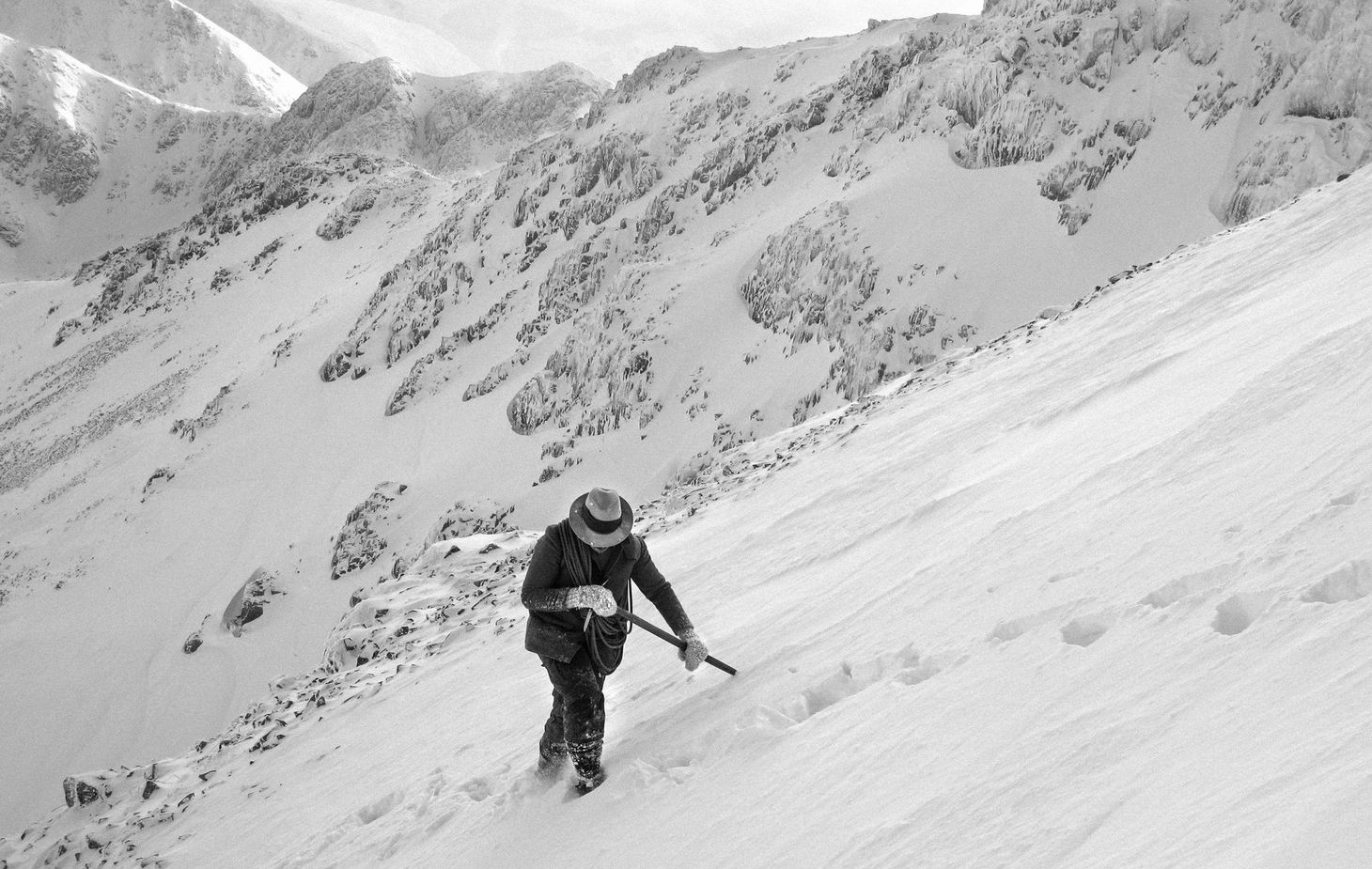 To my surprise, I've just realised that it has been ten years since a memorable day out on Stob Coire nan Lochan with Chris Sleight. Our goal: the ascent of Wandering Wombat, a steady and rambling Grade II buttress route approximately 400m in length. Chris was climbing with modern equipment, while I was climbing with gear that would have been more appropriate for 1913, not 2013.
He wanted to record a radio interview for the BBC Out of Doors show (BBC Radio Scotland). The day was a success. I found conditions easy on the climb, and as I recall we didn't even need to deploy the rope.
The resulting radio interview was broadcast on the 9th of February, 2013. Sadly, the recording is no longer available online. Update 2023-01-24. Chris actually uploaded the interview at the time, and it is available to listen to here: https://audioboom.com/posts/2275290-vintage-climb-in-glen-coe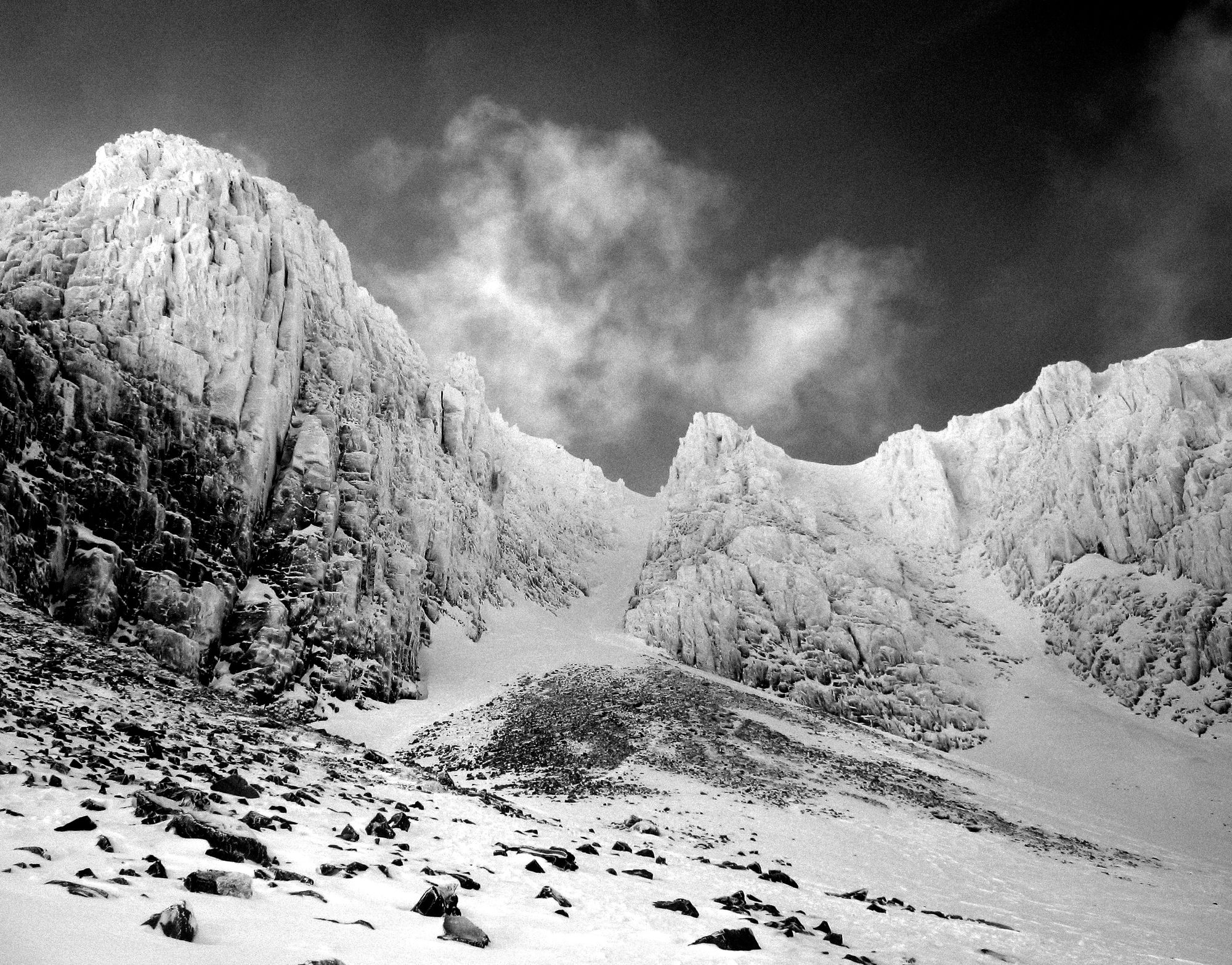 So what's the context behind this? Why, exactly, was a 26-year-old man heading for the hills in kit that would have been in fashion when his grandfather was born? I'm well aware that many of my readers haven't been following me for more than ten years, so I'll tell the story for you here.
Back in 2009, I was researching my first published novel, The Only Genuine Jones, and living in Glen Coe. Deep down the rabbit hole I went, obsessing over ancient tomes such as Mountain Craft by G.W. Young and other climbing manuals from the 1890s and 1900s. A lot of that lore is now forgotten and ignored because it has been made obsolete by advances in equipment. But if you are using the equipment of that time, and the mindset of that time, then these books are priceless stores of lost knowledge. You'll also learn how to make glacier sorbet and Mummery's Blood, which is timeless information, in my view!
I read about the best way to fit nails to a climbing boot. This is far more of an art than you might think. After much patient eBay trawling, I actually managed to find some unused Tricouni nails from the 1960s in perfect condition, and then set about nailing a pair of leather-soled boots. The resulting footwear had a unique set of advantages and disadvantages that, without even taking into account all the other factors, completely transformed the experience of mountaineering. They were significantly better than modern B3 climbing boots in some circumstances. They felt soft and comfortable to walk in for hours and never gave me a blister, yet were stiff enough to kick steps effortlessly. I never had to bother with crampons even on graded winter routes. In other circumstances they were much worse. My friends were very patient with me while I skittered and scratched my way up low-grade rock climbs, trying to unlearn techniques that only worked with rubber-soled shoes.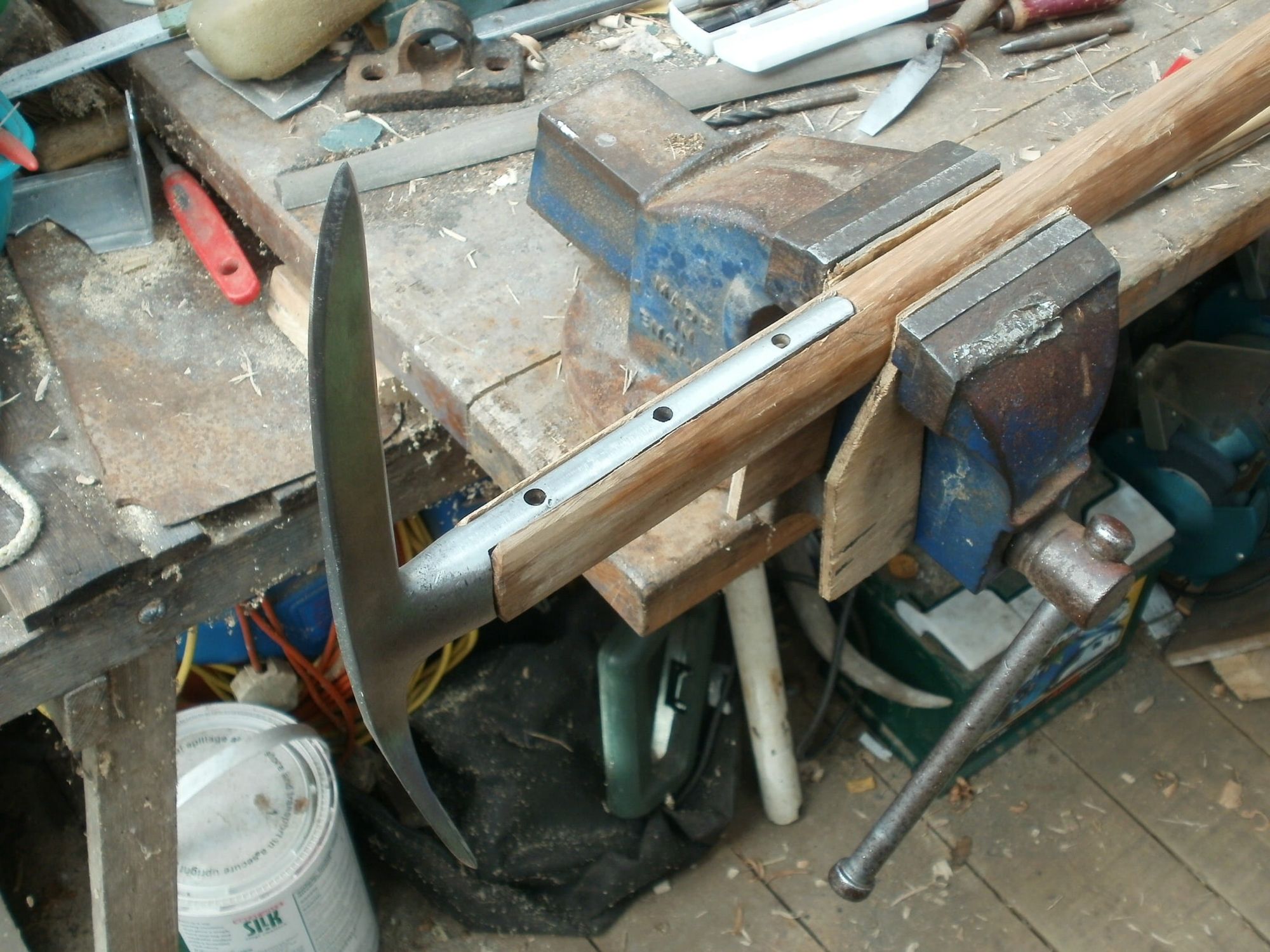 I constructed a new ice axe. I don't like conflict metaphors when it comes to mountaineering, but I can't resist a Star Wars reference here: it was an elegant weapon for a more civilised age. It was not an item that I had bought from a store, identical to ten thousand like it. It was mine. I spent hours working on the hickory shaft with spokeshave and sandpaper, filing the steel head I'd rescued from an old broken Aschenbrenner, fitting a new spike, carving my initials in the wood. Giving new life to an old tool. Time travel.
I carefully selected clothing made from natural fabrics. A simple tweed jacket was found to be pretty much as good as any high-performance modern softshell. I figured out how to put on puttees (and hated them from the start).
I learnt how to cut steps the old-fashioned way. Most people never bother cutting steps these days, because modern gear makes everything extremely easy and it's rarely needed. Besides, most modern ice axes are worthless for serious step-cutting.
The entire process felt more personal, more artistic – less mechanised and industrial. I felt much closer to the mountain. Much closer to my skills and intuition. The process was significantly more mindful and it opened my eyes in ways I still find hard to articulate. I came to see low-grade winter climbing with modern equipment as brutish and boring, almost senseless in the literal meaning of the phrase, with no imagination and a numbed sense of adventure. Modern equipment felt soulless and sterile and devoid of personality. It was like the difference between saying a verse and singing it.
Fast-forward to 2023.
It has now been ten years since my final climb with the long step-cutting axe and the nailed boots. Ten years doing things the modern way. And yet I still look at a modern ice axe and see it as a soulless thing rather than a living object with a tangible connection to my own hand and heart and mind. I still blast mindlessly up steep snow on front points and think this is not the way.
---
Would I go back to all this glorious madness? Would I dust off the step-cutter and nailed boots, don the tweed once again, and try to put myself back into that frame of mind?
Of course not. Time travel is possible, but you can never truly go back. And besides, 36-year-old Alex is far more aware of his own mortality.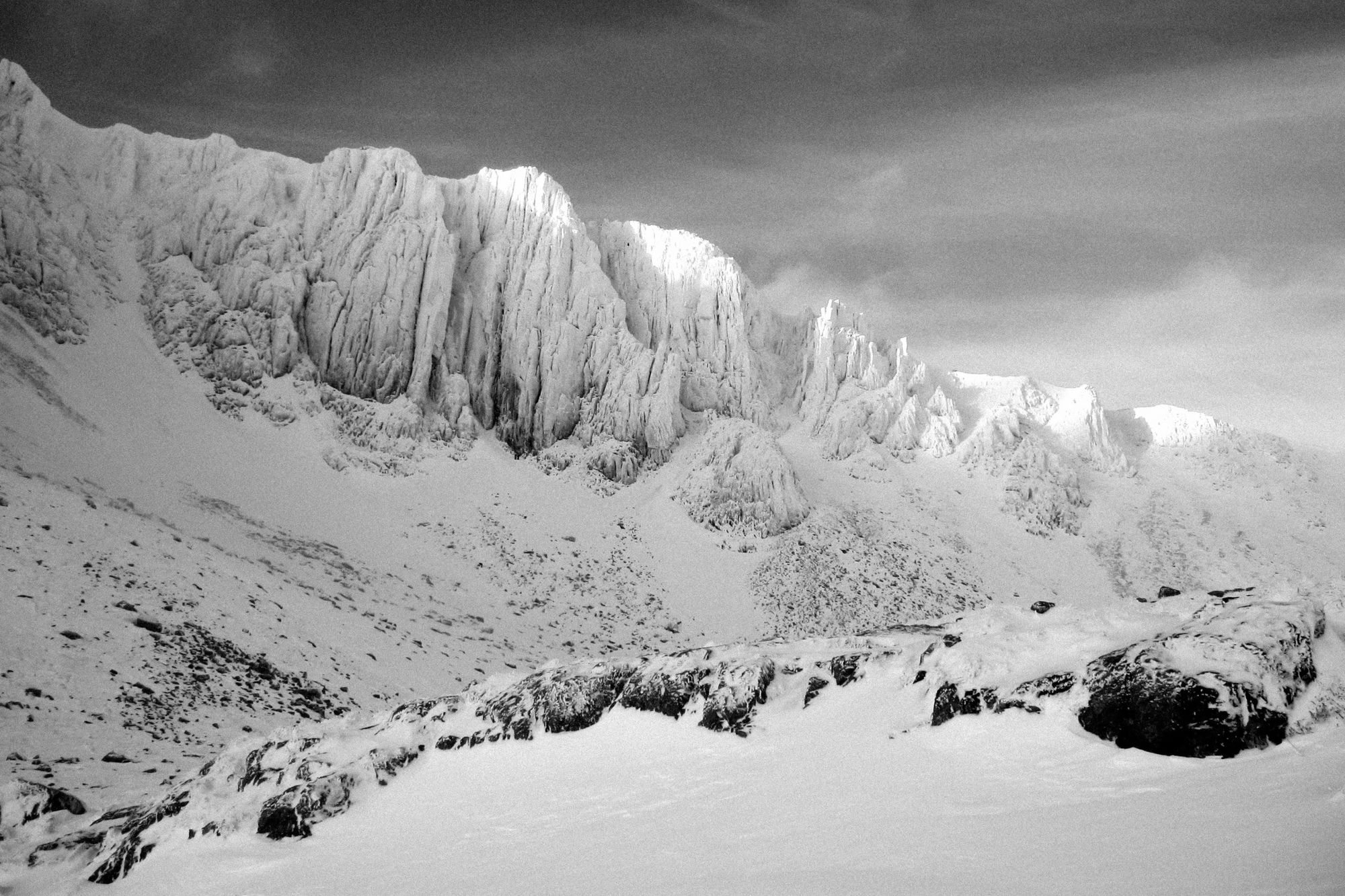 Header image © Chris Sleight
Alex Roddie Newsletter
Join the newsletter to receive the latest updates in your inbox.
Comments