The Atholl Expedition: location photo gallery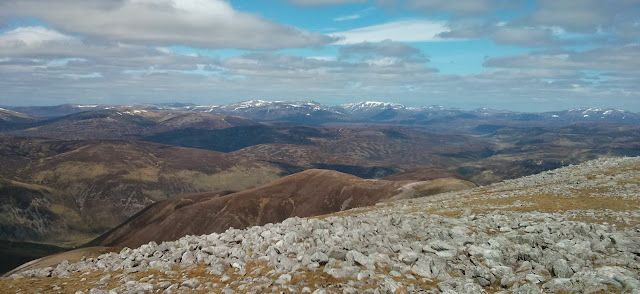 Overview of the Atholl and Mar forests, as seen from Beinn a'Ghlo. It's a big area!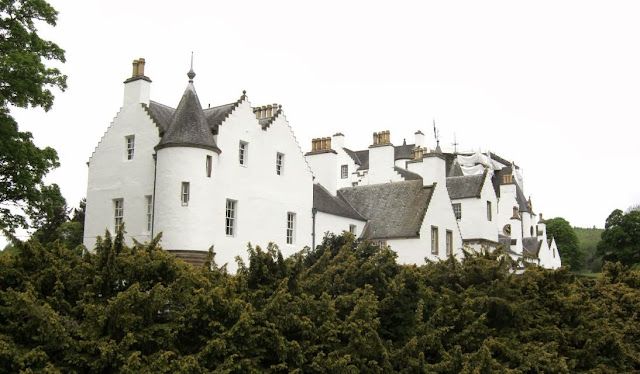 Blair Castle, Blair Atholl. This is a key location in the early part of the book.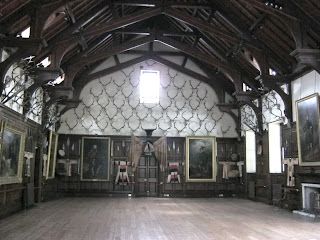 The Great Hall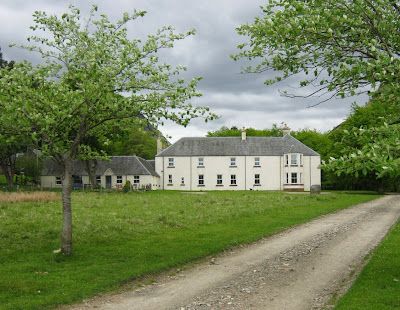 Forest Lodge, Glen Tilt. This was traditionally where hunting parties from Blair
would pause for breakfast on their way through the Duke's reserve.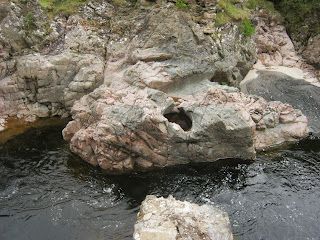 This is the granite intrusion in the bed of the Tilt that James Hutton discovered in 1785,
leading to his Plutonic theory in which the Earth was described as incalculably ancient –
a constantly shifting geological process rather than an act of God's will.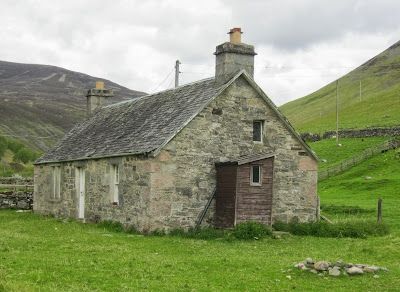 A typical Glen Tilt cottage. I have based the fictional Lochain Lodge on the layout of this building.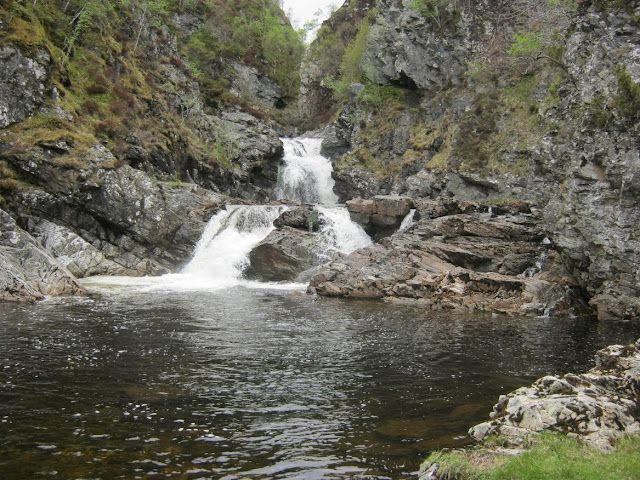 The Falls of Tarf: a key location at the northern end of the Atholl estate and the scene of the "Battle of Tarf Water" in Chapter III.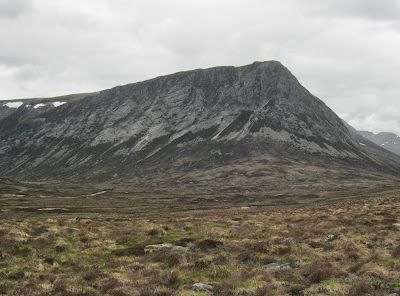 Bod an Deamhain, the "southern bastion of the Braigh Riabhach massif" beneath which
Forbes and Carr make their camp one night.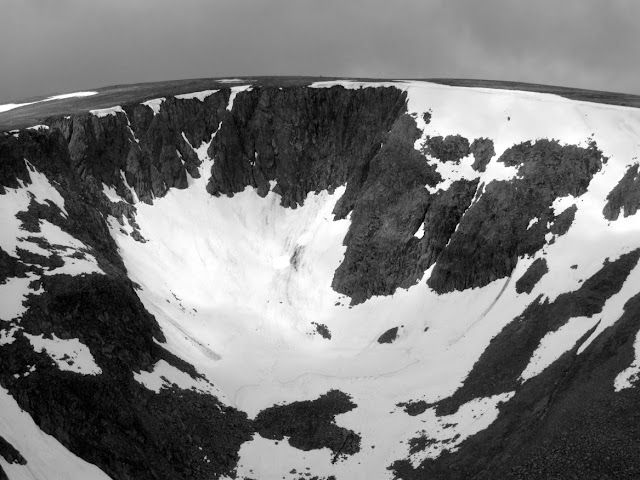 The innermost corrie of Braeriach – but did it hold a glacier in 1847? Professor Forbes is determined to find out…
I took these photos during my trip to the Cairngorms in June 2013. To read reports of my trip, see these blog posts:
The Voyage North: 51 miles on foot from Blair Atholl to Aviemore
The Ascent of Cairn Toul and a crossing of the Braeriach plateau
I hope to publish The Atholl Expedition by Christmas. To get the chance of downloading the book at a lower price before general release, click here to sign up to my new release mailing list.
Alex Roddie Newsletter
Join the newsletter to receive the latest updates in your inbox.
Comments