#TheAthollExpedition Twitter competition – we have a winner!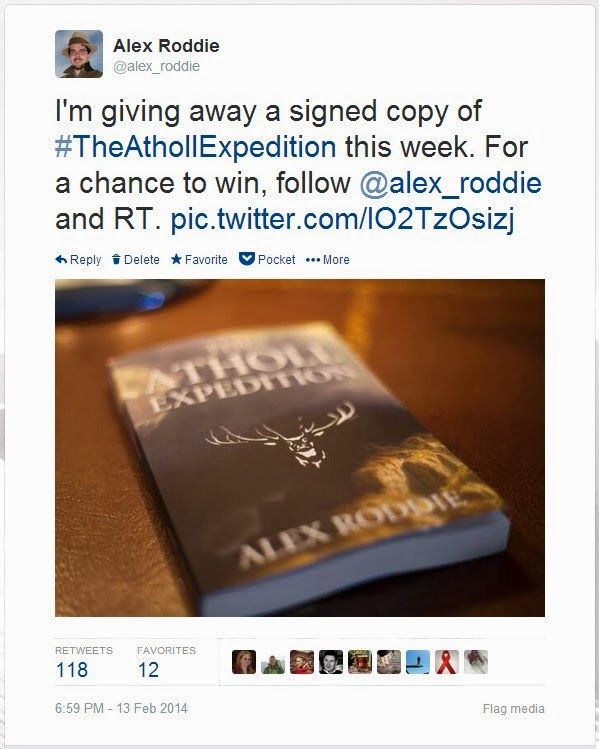 A week ago, I started a Twitter competition to give my readers the chance of winning a signed copy of my new novel, The Atholl Expedition. The competition has been even more successful than I had hoped, with 234 retweets in total (across two original tweets) and an estimated reach of over 40,000 users.
I'm happy to announce that the winner of the competition, selected at random, is @AngieHoneybun who will receive her winning copy shortly.
Thank you to everyone who entered. From my point of view the experiment has been a success. It has earned me over 200 new followers and massive exposure for the book. In fact, it has rather run away with itself and I have no idea how to stop people continuing to tweet and retweet the competition, even though I publically closed entries earlier today!
In other news, I received a fantastic new review for The Atholl Expedition today from Nick Bramhall on his excellent outdoor blog, The Mountain's Silhouette. You can read Nick's very thorough and insightful review here.
Alex Roddie Newsletter
Join the newsletter to receive the latest updates in your inbox.
Comments