The Caplich Wind Farm proposal threatens the wild land of Scotland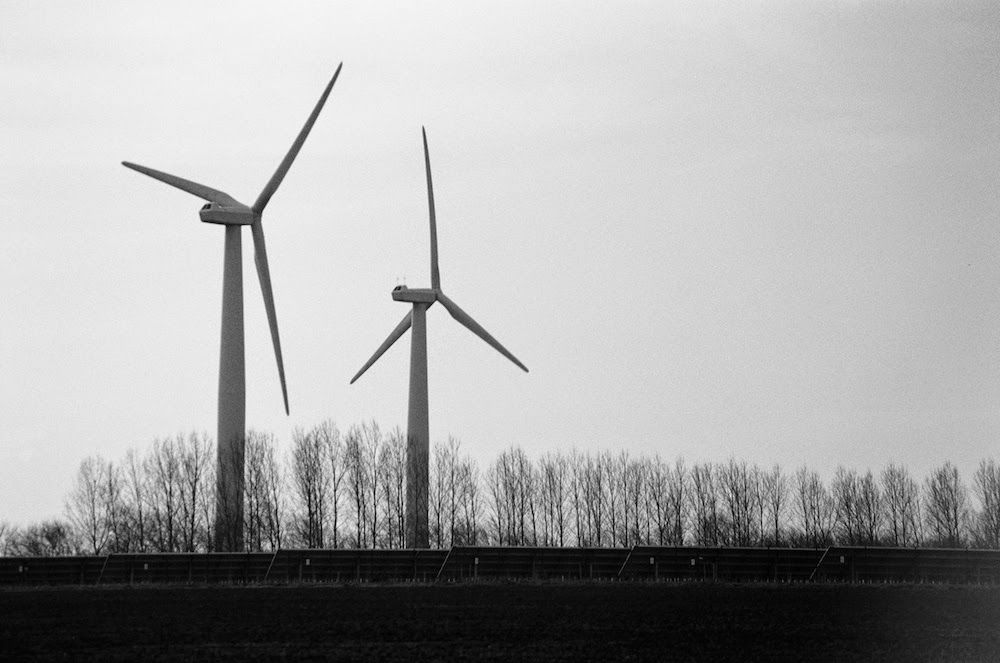 Update: UKHillwalking asked me to adapt this article as an opinion piece for their website. You can read the extended version here.
Although I lived in Scotland for a number of years, I can't claim an intimate acquaintance with the far North West of the country — that wild and desolate corner of the UK that comparatively few think about, or even really know exists. It always seemed just a bit too far away even when I lived in Glencoe, and besides, all the biggest mountains were in Lochaber. I think that's the attitude that keeps the NW so quiet.
I did pass through it once. Isi, Jamie and I organised a cragging road trip out to Reiff and Sheigra, and as we drove through the sunny paradise of Assynt I found myself unable to look away from those towering, prehistoric mountains that reared like dinosaurs out of the jigsaw of lochans and peat, stretching for many miles away to the Atlantic.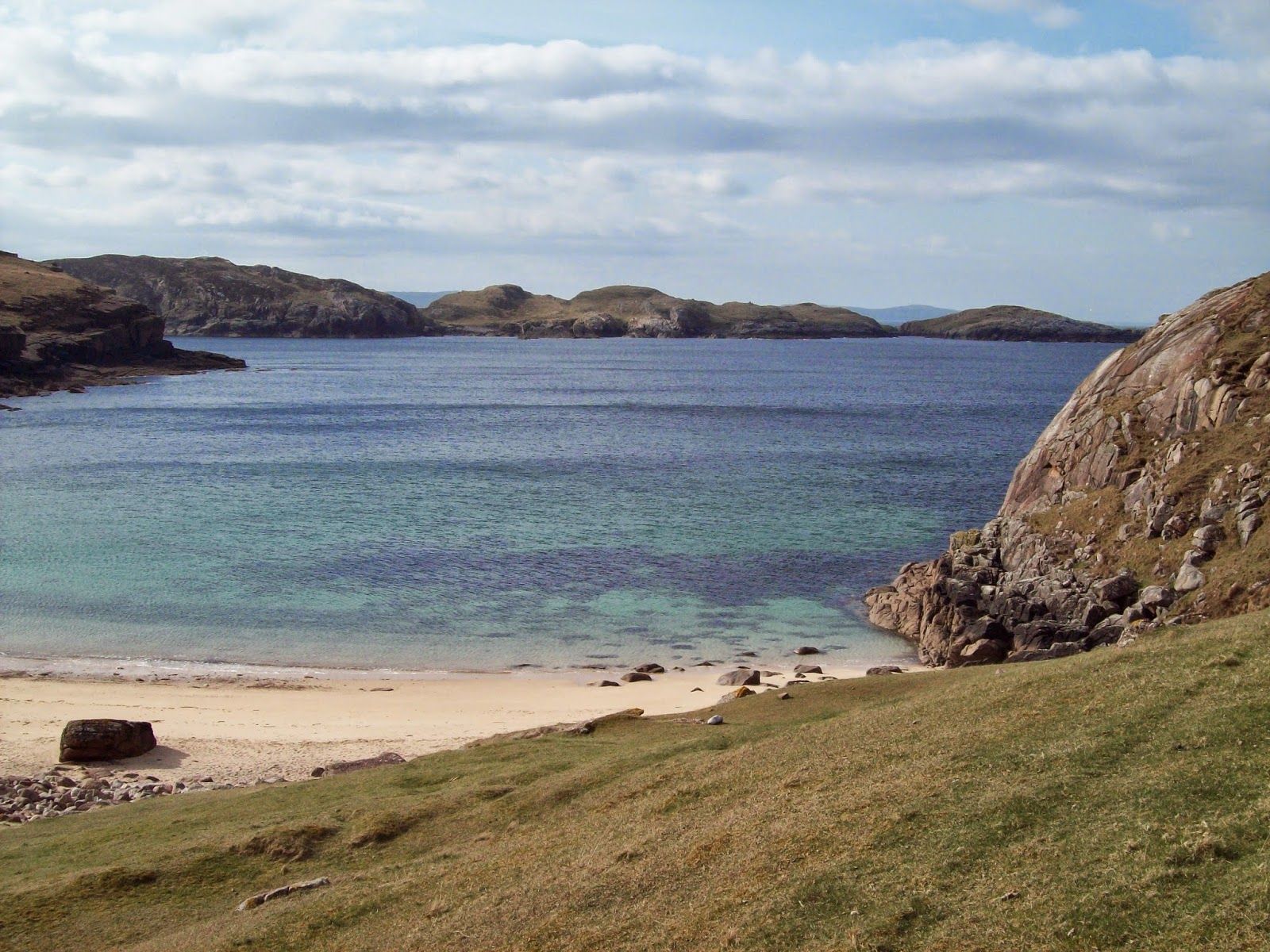 We camped on the soft grass beside Sheigra bay. Glencoe had been cloaked with rain and mist for weeks, but up here the weather was mild and calm, the waters blue, the seabirds calling. We climbed for a day on the sun-washed cliffs before heading back home to the murk and the clag. I never forgot the beauty of Assynt or NW Sunderland, although I haven't been lucky enough to return — yet. I plan to go back to the NW this summer as I thru-hike the Cape Wrath Trail.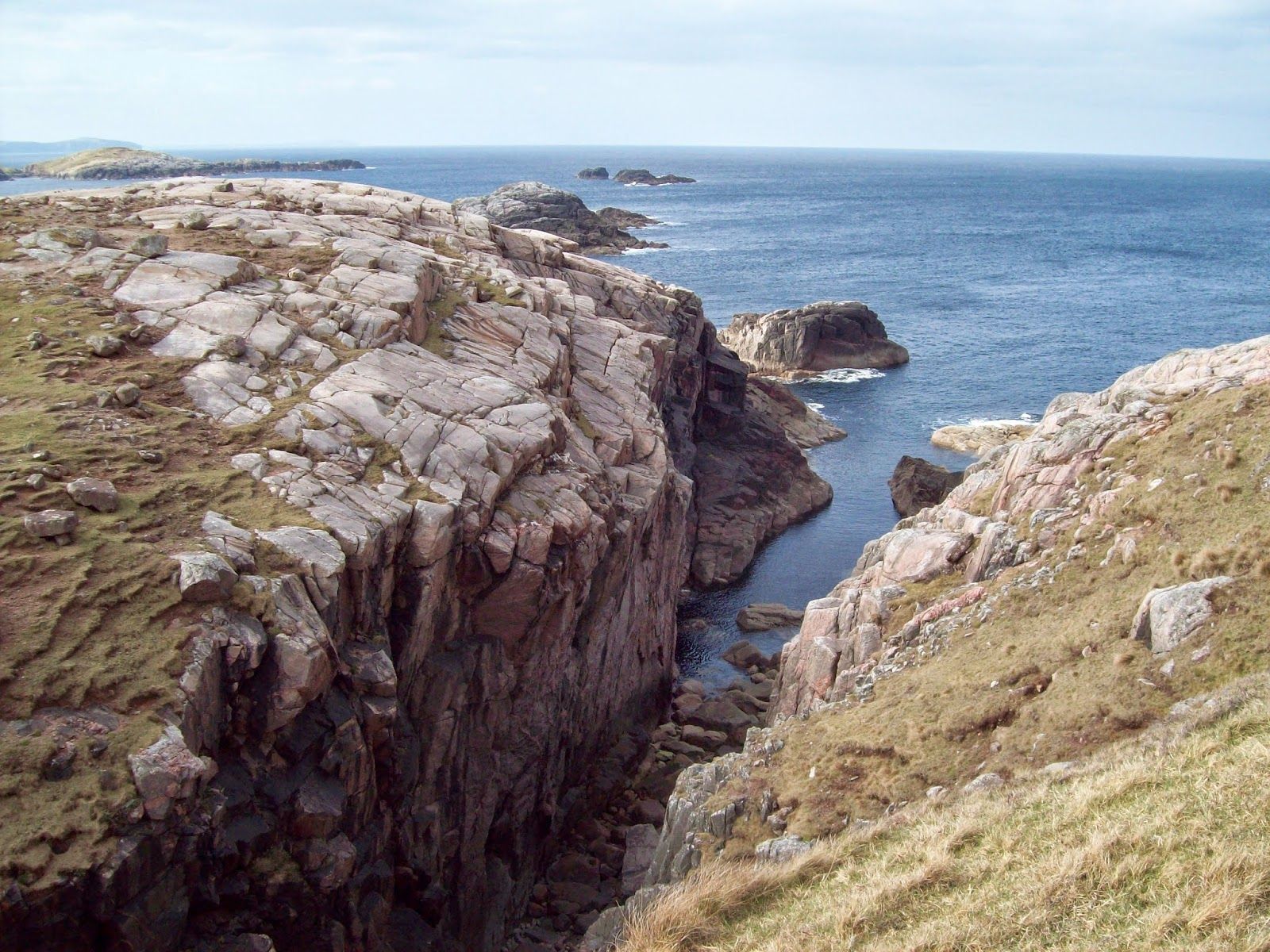 My single brief visit was enough to stamp a certain knowledge in my mind that this wild land is special. It's unlike anywhere else in the UK. It's nothing like the wilderness of the Cairngorms or Knoydart; it's quite unique, and somehow doesn't even quite feel like the rest of Britain. I'm sure more experienced voyagers in the NW will know exactly what I mean. That sense of North is not to be found anywhere else in these islands.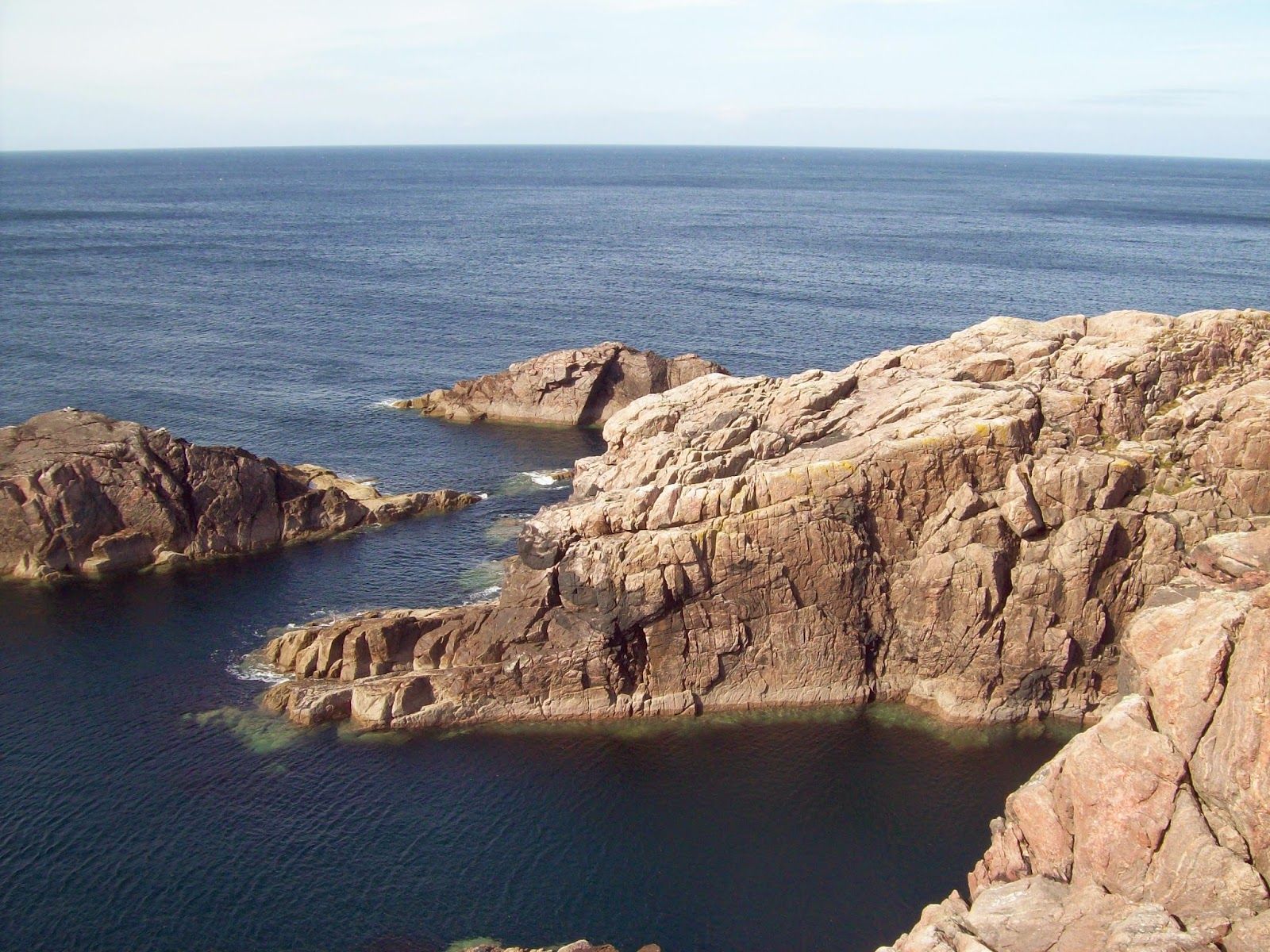 The threat of the Caplich Wind Farm development


I'm sorry to say that this wild land is under threat. A proposed wind farm development near Oykel Bridge will have a major visual impact on large areas of the NW if it goes ahead. It won't be quite visible from Sheigra, but this map speaks for itself.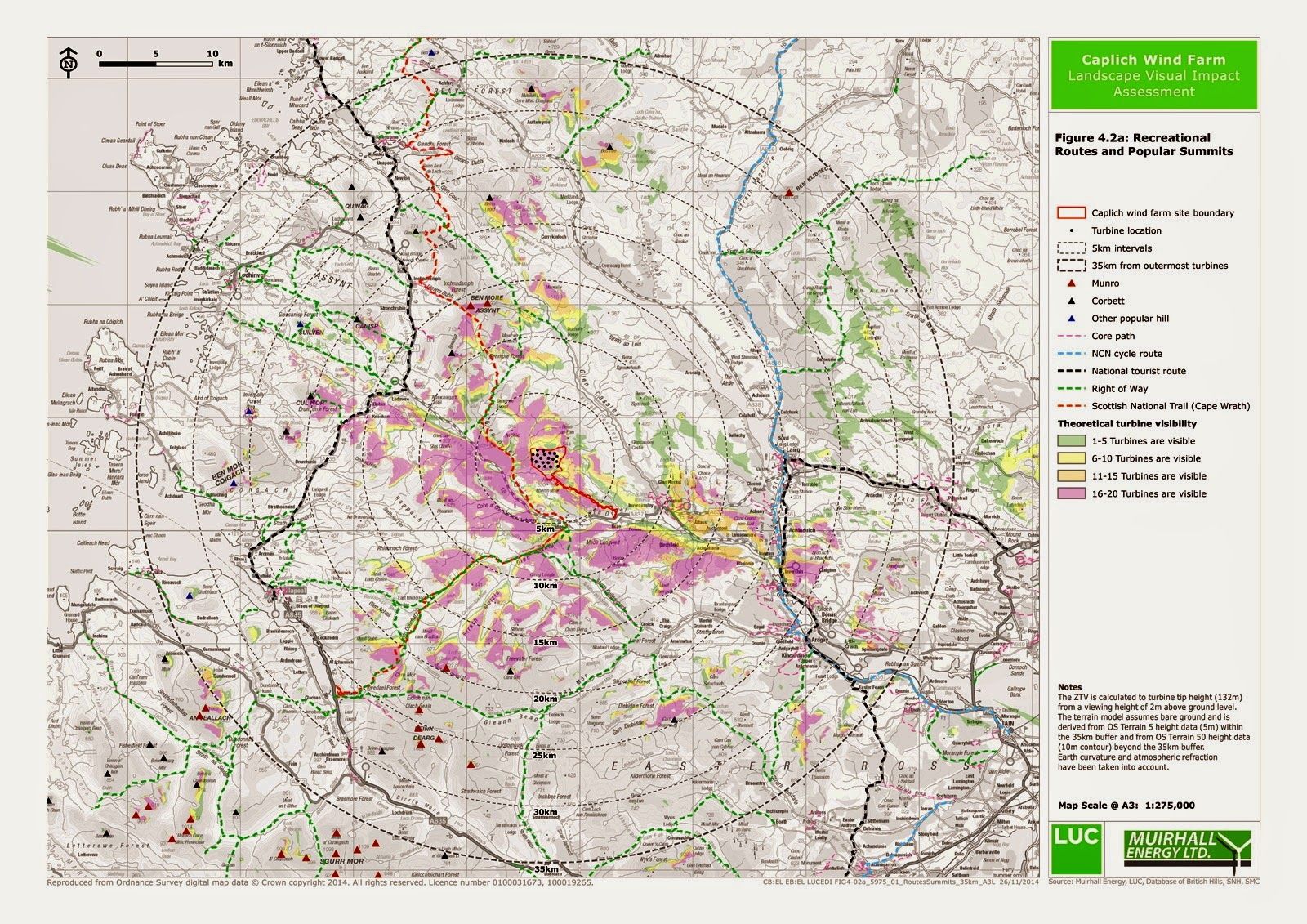 Others more learned in these matters (see links at the bottom of the page) have written more eloquently on this subject than I am able to. I'm not an expert on renewable energy or conservation, but I do know with absolute certainty that humanity's purpose on this earth is not to despoil it in order to make a quick buck. In all of nature, our species has the unique position of being able to choose our role. Do we want to be custodians of this wild land, protecting it for a time beyond our own limited vision, or do we want to exploit it for short-term greed?
Make no mistake — I'm a pragmatist, and as much as I believe in the protection of the environment and the biosphere, I know that energy for human growth has to come from somewhere. But this is not the right place for this wind farm because it will set a catastrophic precedent. I just don't think that should even be up for negotiation. That's my stance and I doubt it will ever change.
If you wish to object, and I believe it's your duty to do so if you agree with my point of view, then you can make your voice heard here. The outdoor community is rallying around this cause. Please consider making a public objection.
Further reading


I would encourage you to read Alan Sloman's more detailed analysis of this proposal here: Scotland's fabulous north west is about to be destroyed
Chris Townsend's piece on wind farms and wild land: Allt Duine, Wind Farms & Wild Land
James Boulter's analysis: The Fall of Assynt
Alex Roddie Newsletter
Join the newsletter to receive the latest updates in your inbox.
Comments