A moment in time: November 30th, 2009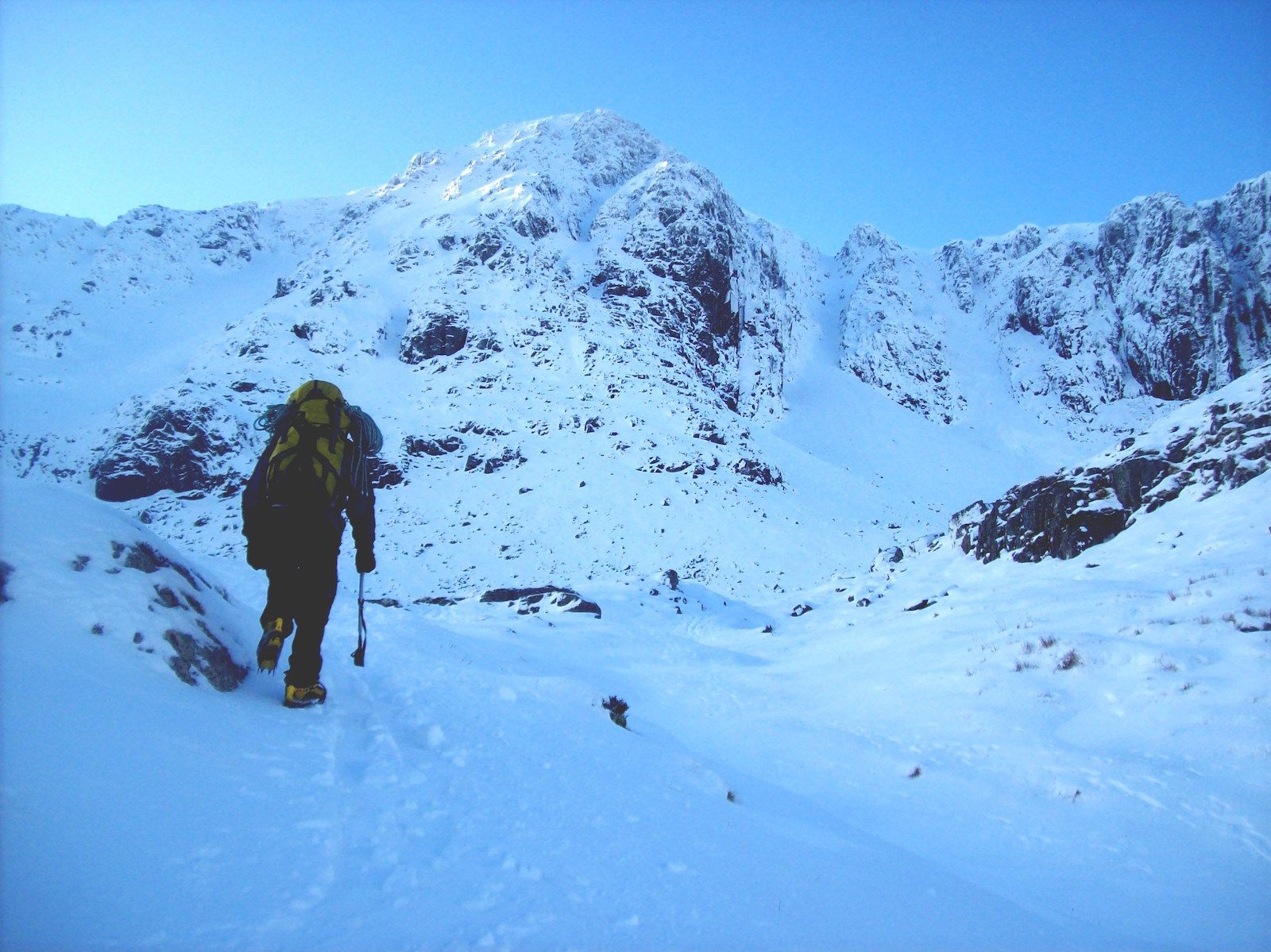 'I can't do it, Roddie. I'm going back down. Sorry, mate.'
It was one of those most perfect of winter mornings. The season had started early in Glen Coe, with snow sweeping the mountains before a cold snap froze everything up, bright and gleaming. In the bar the night before, Jack and I had formed a plan to go and climb one of the Grade III mixed routes on Stob Coire nan Lochan – Boomerang Arête or Pinnacle Buttress Groove, maybe. There wouldn't be much build-up of ice but there was plenty of snow for mixed routes and the psyche was high.
As we walked along the path through the bottom of the glen, and saw the dawn gradually painting marvellous colours over the shifting landscape, I could barely contain my excitement. The stars had aligned; this was it, the start of a new climbing season.
But Jack was feeling unwell. Our packs were huge, burdened with ropes, ice axes and ironmongery, and he stopped several times to cough and retch even as I breathed the freezing air into my lungs and reflected on how glad I was to be alive. I asked him several times if he was ok, but he waved it off and kept plodding upwards at a slower and slower pace.
We saw our first glimpse of Stob Coire nan Lochan's perfect white tooth bisecting the V of Coire nan Lochan above us. And the snow was surprisingly crisp and firm underfoot.
But Jack's progress got slower and slower. When we finally broke out into the upper bowl beneath the crags we'd come to explore, Jack turned to me and said he was going back down. He felt ill. It was nothing to do with the effort of the ascent, or the load he was carrying; he'd been fighting off a cold or something for days, and had been kidding himself he would be up for climbing. But it had been too much. Nothing to be done – just one of those things.
'Ok, Jack,' I said, stung by bitter disappointment.
He smiled ruefully. 'Mountain'll be here next time, aye?'
But when he turned and started the long descent back to the road, I didn't go with him. I looked up at the glowing white cliffs above me and took another step towards them. Now it was just me and the mountain.
Alex Roddie Newsletter
Join the newsletter to receive the latest updates in your inbox.
Comments