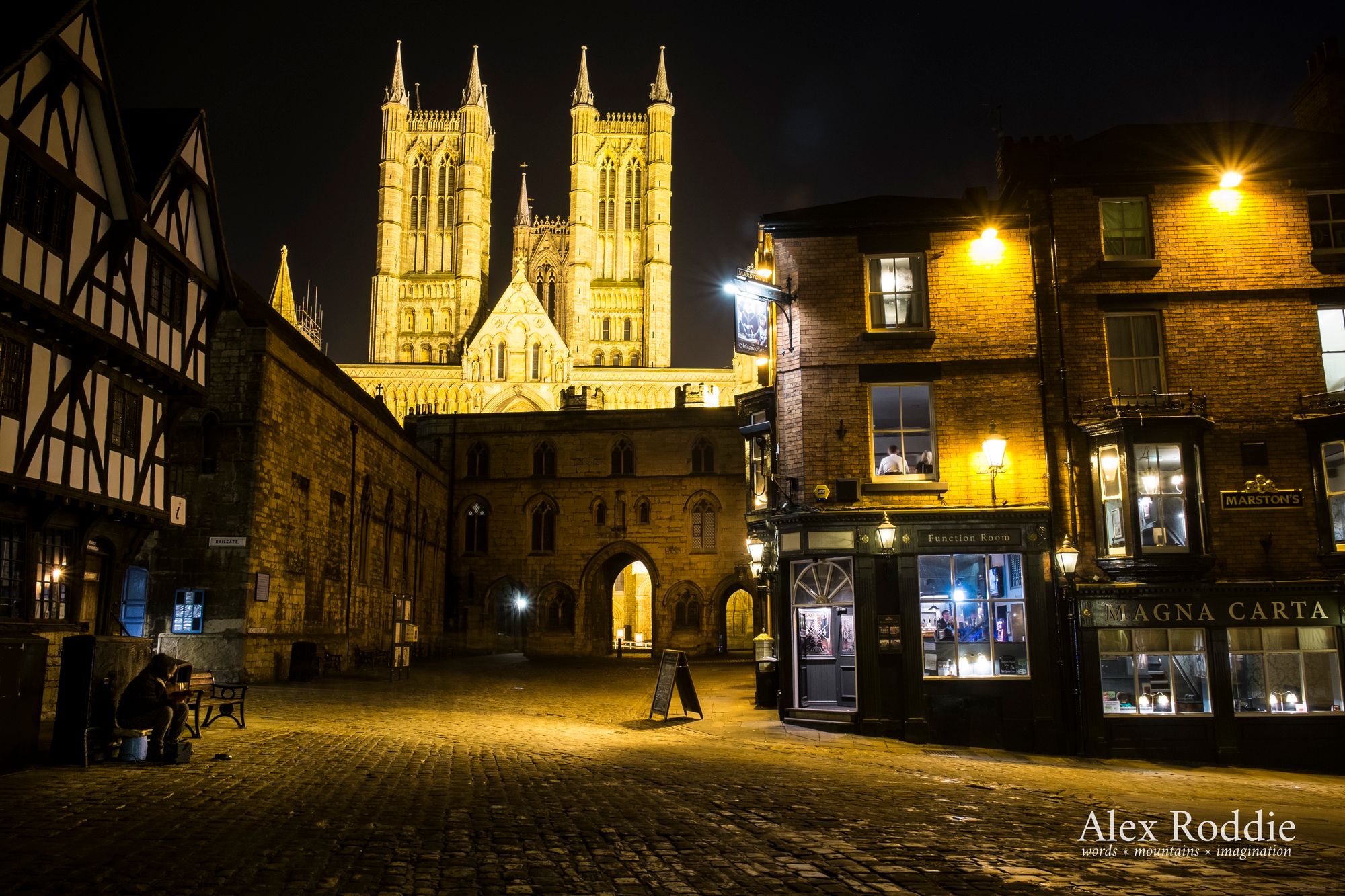 Like every good photograph, this one has a story – it's about David Bowie, time and space, dreams, and a busker with a guitar on a cold night in Lincoln.
On January the 10th this year, the legendary singer David Bowie died. While I would not describe myself as a 'fan' of David Bowie, I have yet to meet anyone who didn't like his music, and one song of his in particular has always had special significance for me – Life on Mars. I first heard the song when I was a child and was absolutely captivated by the abstract poetry of the lyrics. Like many people, I felt there was profound meaning just beneath the words, tangible and yet out of grasp.
This feeling was intensified in 2006 when the BBC launched its first series of the television show Life on Mars, in which Sam Tyler, a police officer, is transported back to 1973 after a car accident. The music playing on the iPod connected to his car's stereo system at the time of the collision was Life on Mars. The show is a masterpiece of British television and, in my opinion, one of the best BBC dramas to have been aired in many years. It was the first thing that really made me think about the nature of time and perceived reality and how dreams affect the world we live in, and is a uniquely human work of science fiction.
So the song Life on Mars came to represent, for me, the fluidity of time and consciousness. People say, only half in jest, that David Bowie has returned to his home planet now – and when you listen to that particular song you can almost believe it's true.
Anyway, I'd been thinking about all these things yesterday morning, and the tune of Life on Mars kept drifting in and out of my thoughts. It set me up for the day and my mind kept coming back to these topics.
In the evening, I went to Lincoln for a photo walk. Lincoln is one of my favourite places for street photography – which I don't do a lot of, but I enjoy – and I relished the opportunity to wander around for a couple of hours with my camera and tripod. I took a number of photos I'm pleased with, but they aren't special photos; they don't have a story.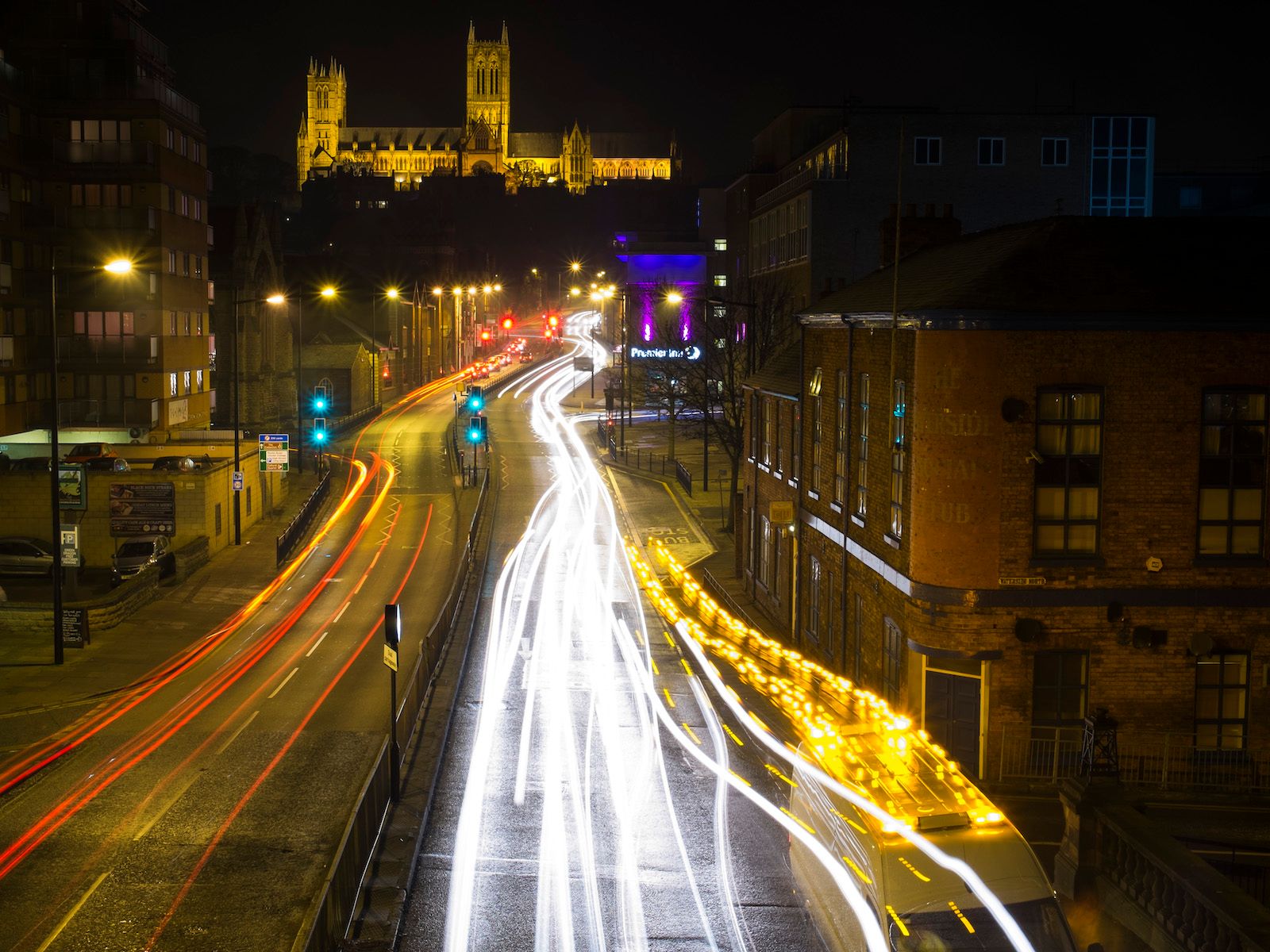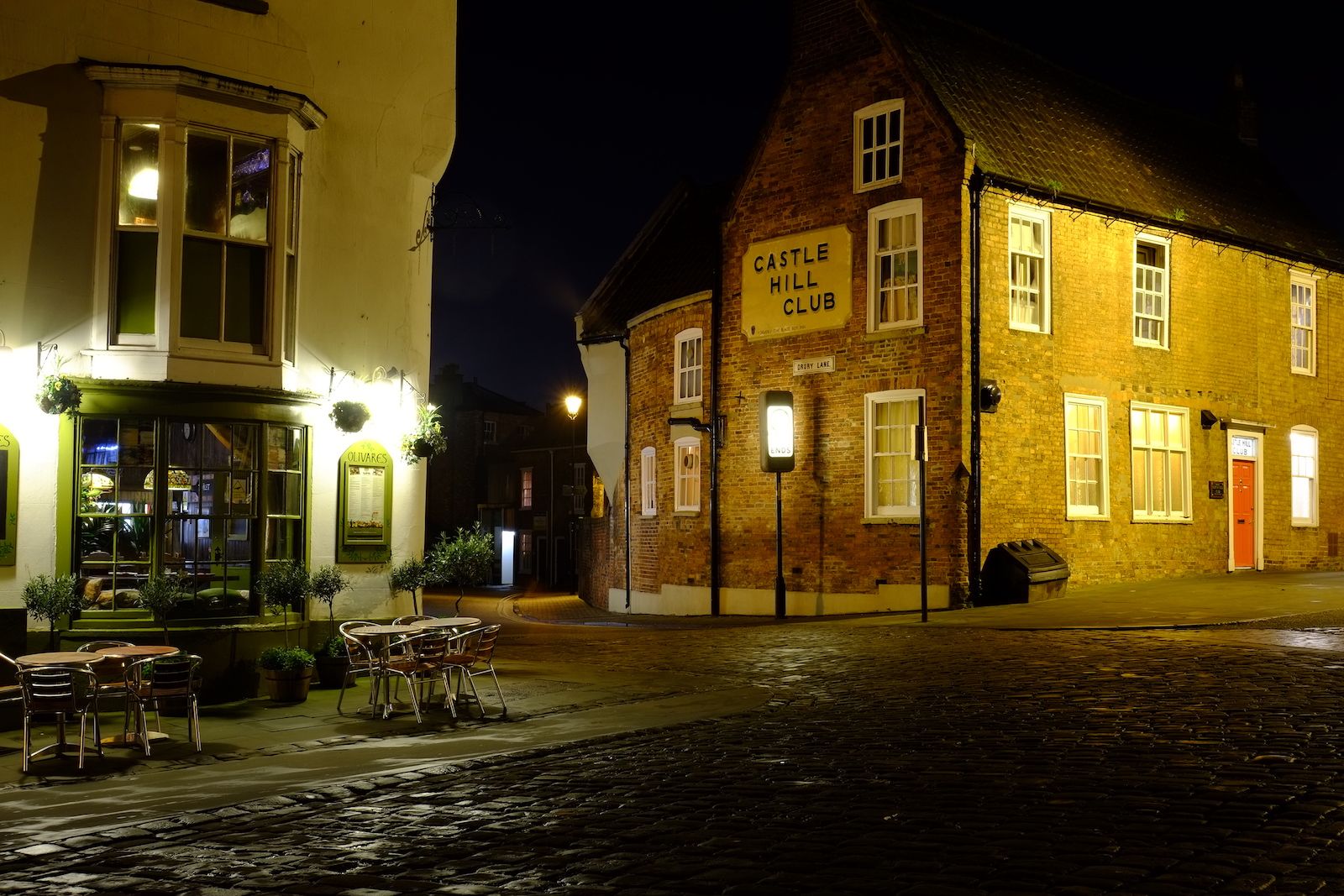 I was setting my tripod up on the cobbles at Castle Hill to photograph the cathedral when I noticed a man sitting down in front of the tourist information building. He got out his guitar, and he started to play the haunting melody of Life on Mars.
I had one of those moments, there and gone in a flash, in which reality suddenly seems ephemeral and nothing is real. Was it a coincidence? Almost certainly. But for an instant I felt like Sam Tyler back in 1973 and wondering what the hell happened.
After the moment passed, I made the necessary adjustments to the dials on my camera and captured an image of the scene. The busker sits there to the left of the frame, playing quite superbly in the frosty evening even though nobody but us is present. The image is not technically perfect, but I think it's the best piece of street photography I've yet captured in Lincoln. The story it tells is everything.
You can see the full-resolution version of this picture on Flickr here.
Technical details
Camera body: Fujifilm X-E1
Lens: Fujinon XF 18-55 f/2.8-f/4
Shutter speed: 7 seconds
Aperture: f/11
ISO: 200
Alex Roddie Newsletter
Join the newsletter to receive the latest updates in your inbox.
Comments