Sidetracked Volume Six is here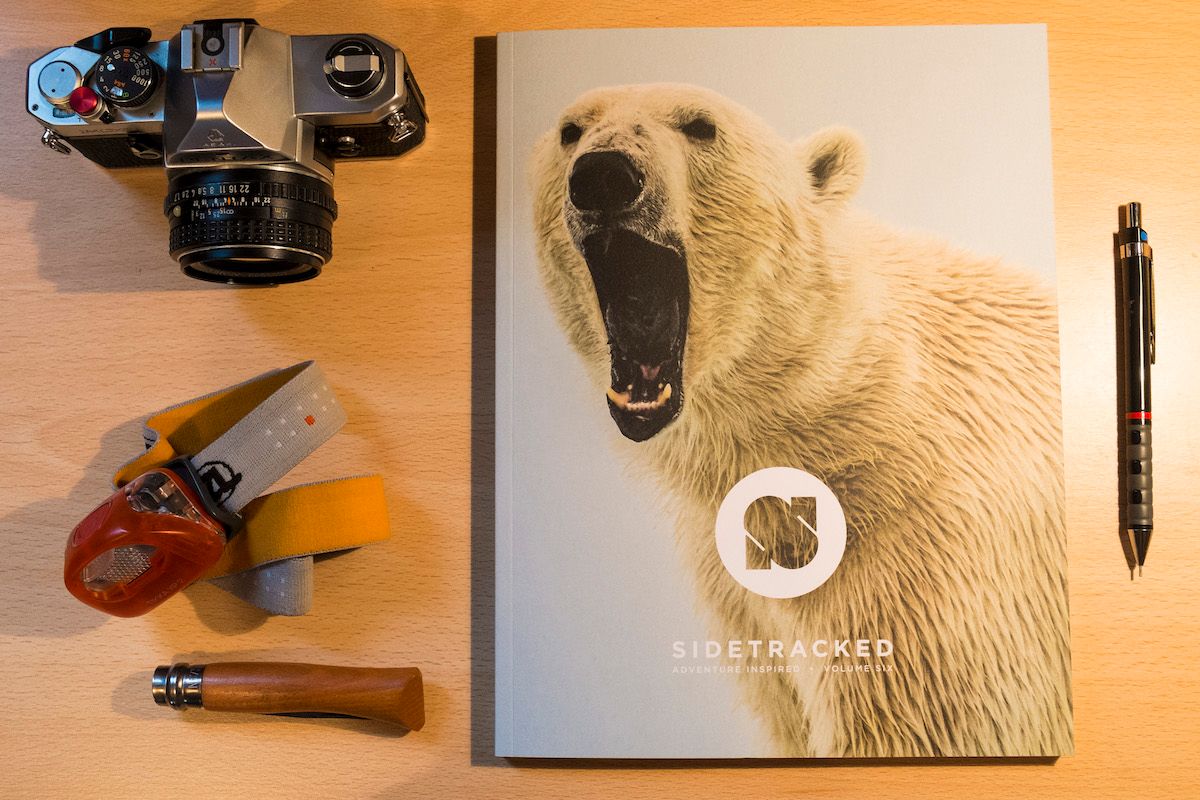 Sidetracked Volume Six
Shipping Now
My copies of Sidetracked Volume Six just landed on my desk, and I think the cover is one of the most striking we've produced. Copies are shipping now. It's a must-read if you're into exploration, mountaineering, or adventure travel.
In the unknown we find the essence of fear. In the darkness of what we can't see or understand, we discover what it's like to be afraid. It's human nature, an in-built survival mechanism, to be cautious when we have no idea what lies ahead. Venturing into the unknown requires considerable courage.
Volume Six includes stories by Kilian Jornet (who was in Nepal when the earthquake struck), Andy Houseman and Jon Griffiths (writing about their attempt to make the first ascent of Link Sar), Tara Mulvany (dodging polar bears on a sea-kayak circumnavigation of Svalbard), and James Hollmer-Cross (surfing the monster waves of Pedra Branca). There's loads more material to enjoy here too, and the stories are accompanied by some truly stunning photography.
Alex Roddie Newsletter
Join the newsletter to receive the latest updates in your inbox.
Comments