Sometimes creativity is a subconscious process, and sometimes it is born in the stresses, beauty and chaos of the wild unknown.
Our best issue yet, and my first at the helm, but one not without controversy.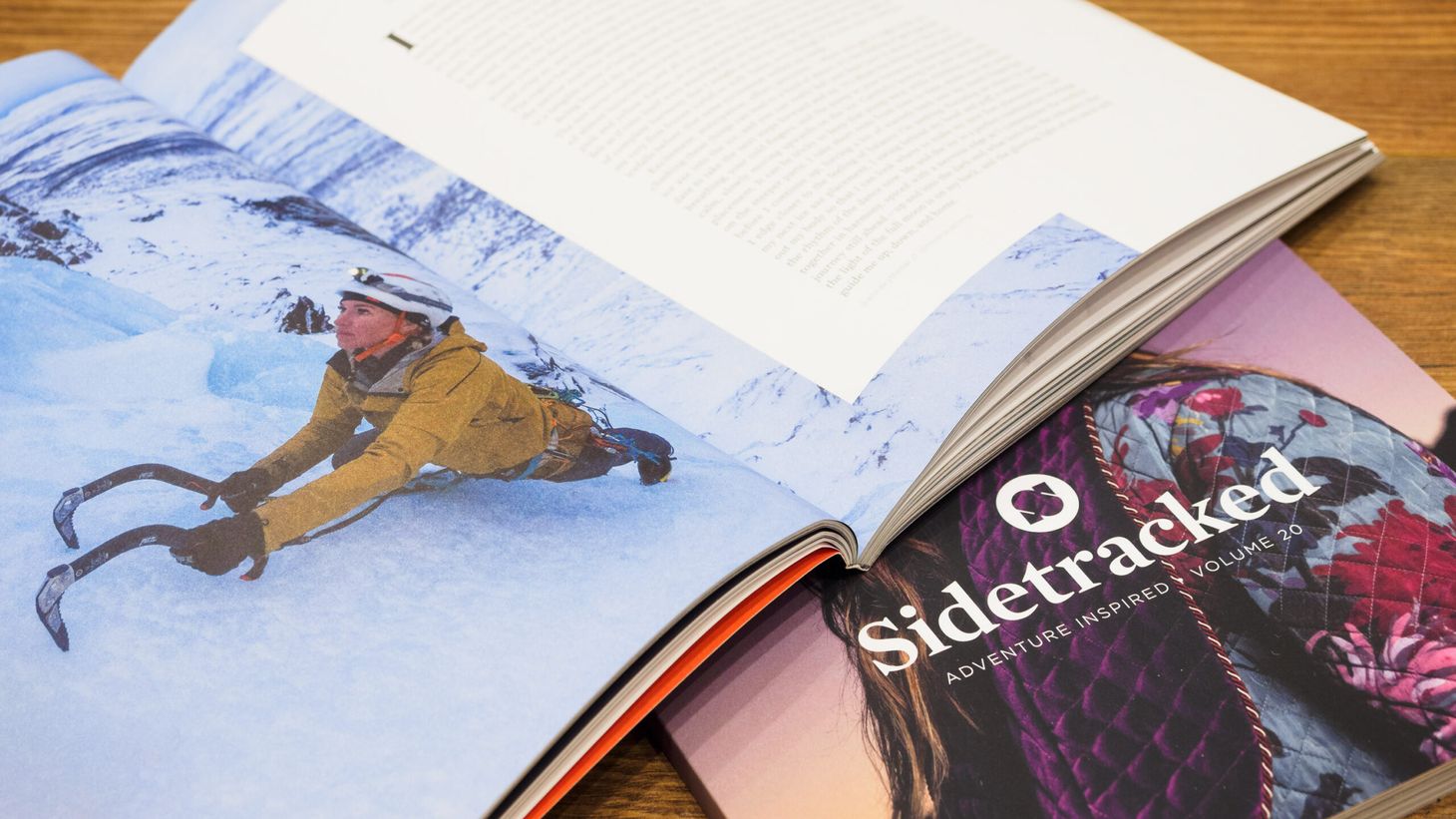 My latest digital feature for Sidetracked magazine is special – an essay on life and death, mountains and war, lightning and ethereal beauty. I believe it's some of the best writing I've created in 2018, and you can read it now at sidetracked.com/mercantour-traverse/. All mountains have something
Sidetracked Volume 11 is shipping now. This is the eighth issue of this magazine I have personally worked on, but the first I have contributed to as a writer and photographer as well as an editor. Key themes in this issue are humanity, authenticity, and expanding our sphere of experience.
It's been a busy month for outdoor writing. I've written a number of features for The Great Outdoors – skills pieces, interviews and more – an interview for Sidetracked, and a one-minute mountain for UKHillwalking. I've included a couple of notable pieces I've posted on this site too.
Sidetracked, the peerless adventure travel magazine, has hit Volume 10. The new issue is up for pre-order now. It's been quite a journey getting to this point. I came on board the team for Volume 4 in early 2015, and since then we have worked with amazing stories and
It's that time again. Twitter is abuzz with the news, and mouth-watering photos are popping up in your Facebook feed – a new volume of the peerless Sidetracked is up for pre-order! Volume 9 has an important message: unity. This quote from the foreword by Sarah Outen illustrates why I'
I haven't had much time for writing on here this month – work seems to have been relentless – but there are some notable updates I'm excited to share with you. New article in Trail magazine In the November 2016 issue of Trail Magazine, you'll find my feature on
This one has been a blast to work on. It's a very special issue, and if you have an interest in adventure travel, mountaineering or exploration then it's worth checking out. Dreams are what sustain us. Through the dark times we all experience, when the ground trembles and
Sidetracked Volume Six Shipping Now My copies of Sidetracked Volume Six just landed on my desk, and I think the cover is one of the most striking we've produced. Copies are shipping now. It's a must-read if you're into exploration, mountaineering, or adventure travel. In the unknown