Scotland 2016 gear list and kit decisions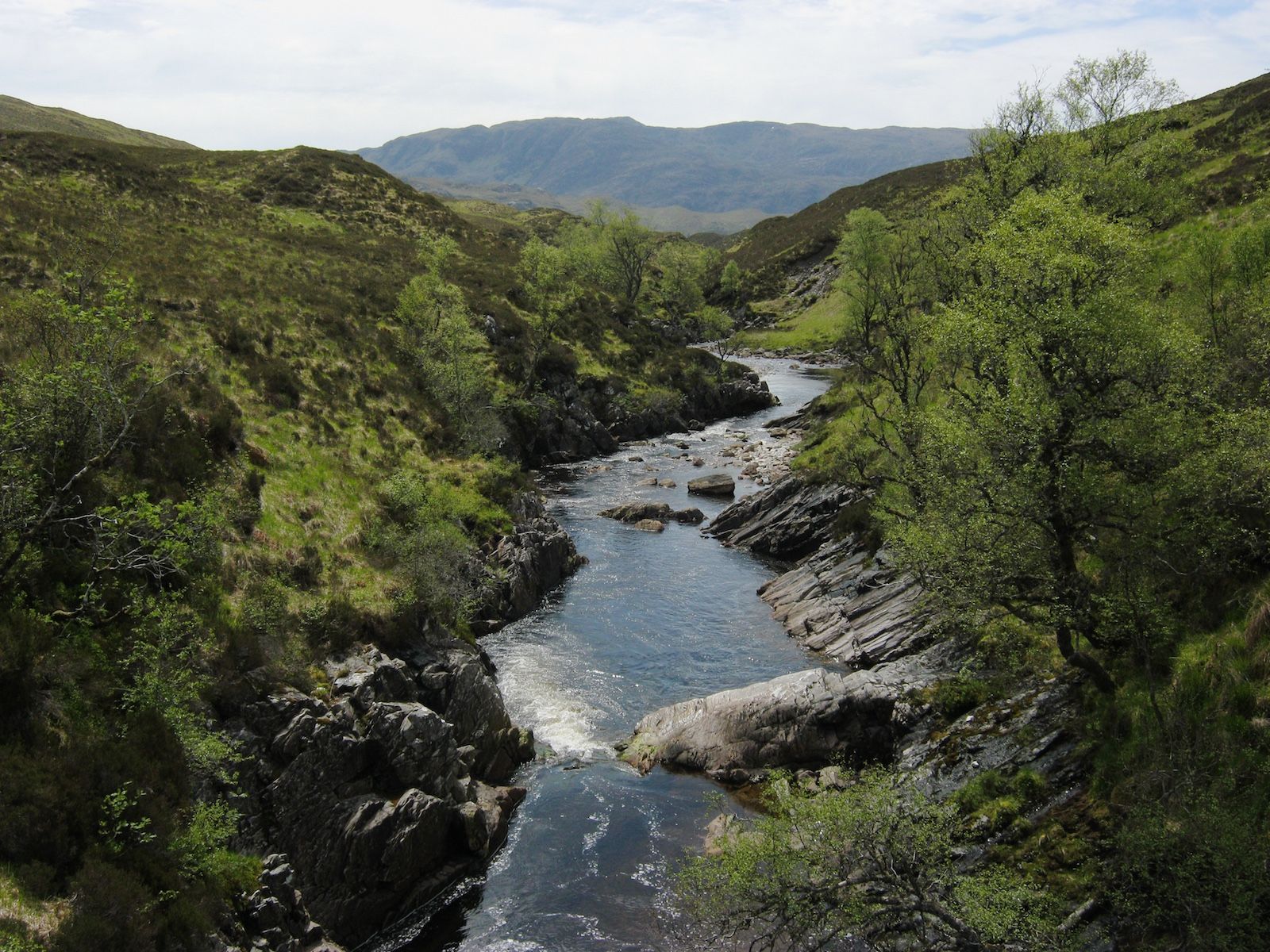 Part of the Scotland 2016 article series
On the 20th of April 2016 I depart to Scotland to hike the West Highland Way, Alder Trail, and Skye Trail. Here are a few thoughts about the equipment I'll be using.
Click here to access the gear list spreadsheet
Everyone likes a good gear list! I like to track the equipment I'll be using in spreadsheets because it's the only way of keeping on top of overall weight. Unless everything is measured and recorded, weights creep up and before you know it your rucksack weighs a ton again.
I like to think in terms of base weight, which means the total weight of items carried, excluding consumables such as food, water and fuel. I also don't count clothing worn or things like shoes and trekking poles. Others have different systems, but this is the one that makes sense to me.
For the West Highland Way and Skye Trail, I'm looking at a base weight of about 8.5kg. The WHW is not a serious trail, but gear has been selected to cope with the trip as a whole, including much more serious terrain on the Alder Trail and Skye Trail; if I were only hiking the WHW my gear list would look very different, and most likely considerably lighter.
The Alder Trail goes to significantly higher elevations and takes in several Munro summits, which I anticipate will be in full winter condition, even well into May. In order to cope with the more difficult terrain, I'm posting ice axe, microspikes and two Blizzard tent stakes ahead to Fort William. These items add 877g to my total base weight but will be essential in the conditions.
Now for a few thoughts on various sectors of my kit list…
Footwear
My original pair of Merrell All Out Peak shoes is still going strong, despite a couple of cosmetic holes appearing in the mesh uppers. I may send a fresh pair to Inverness to give me the option of new shoes for the Skye Trail, but I don't anticipate they will be necessary.
I am packing Sealskinz 'waterproof' socks – not because they will keep my feet particularly dry, but for insulation in snow and for use in bothies or on trains when my shoes are wet.
Shelter
Scotland is windy, but I'm not anticipating midges in any great numbers. My new Trailstar is the perfect choice. I'll be using a home-made polycro groundsheet (good old Wickes secondary glazing film) in combination with an ultralight bivy bag (custom-made with silnylon floor, water-resistant and breathable upper, and mesh face panel). My sleeping bag will be the excellent Rab Neutrino 400, a very versatile bag I have used for all of my trips, summer and winter, since January 2015.
Stove
The stoveless philosophy appeals to me but it won't be particularly practical this time. No-cook food is heavy and I will need to carry supplies for several days at once, and the weather could potentially be cold. I'll need a stove. Last year on the CWT I used gas, but this time I'm taking a different approach.
I have three options. The first is my trusty Caldera Cone, which is probably the most reliable and efficient option. The second is the super-ultralight Red Speedster alcohol burner, which comes in at a ridiculous 62g including windshield, pot support, and reflectix stove base. The second is the Solo wood stove which I'm being sent to review, but I'm not entirely sure it will arrive in time. The Solo stove could be a good option as it can be used to burn both wood and alcohol fuel, but there is a weight penalty – it comes in at around 300g.
I'll make the final decision on Tuesday when I'm packing. The overall weight of the stove system could go up or down slightly depending on which stove I choose.
Clothing
My approach to clothing will be similar to the approach I took on last year's CWT, with the addition of long johns for wearing in my sleeping bag and a lightweight insulated smock (which performed excellently on the Tour of Monte Rosa). I've upgraded my waterproof trousers too, but otherwise most of my items of clothing have been tried and tested over several years.
Electronics
This is one area where weights have crept up. I've added a much heavier camera – images are more important now than they were a year ago. Camera accessories such as tripod, batteries and interval timer add to the weight too1. However, I'm taking a much smaller and lighter USB power bank. The 12,000mAh one I used on the CWT last year was overkill; this time I'm taking a 5,200mAh model. I won't be using my phone for digital mapping or photography so can keep it switched off the vast majority of the time, reducing my power requirements.
---
Actually, I've been very restrained with camera gear here – my original plan was to take both camera bodies and also the Samyang 12mm f/2. I've decided I can't justify the extra weight this time. ↩
Alex Roddie Newsletter
Join the newsletter to receive the latest updates in your inbox.
Comments