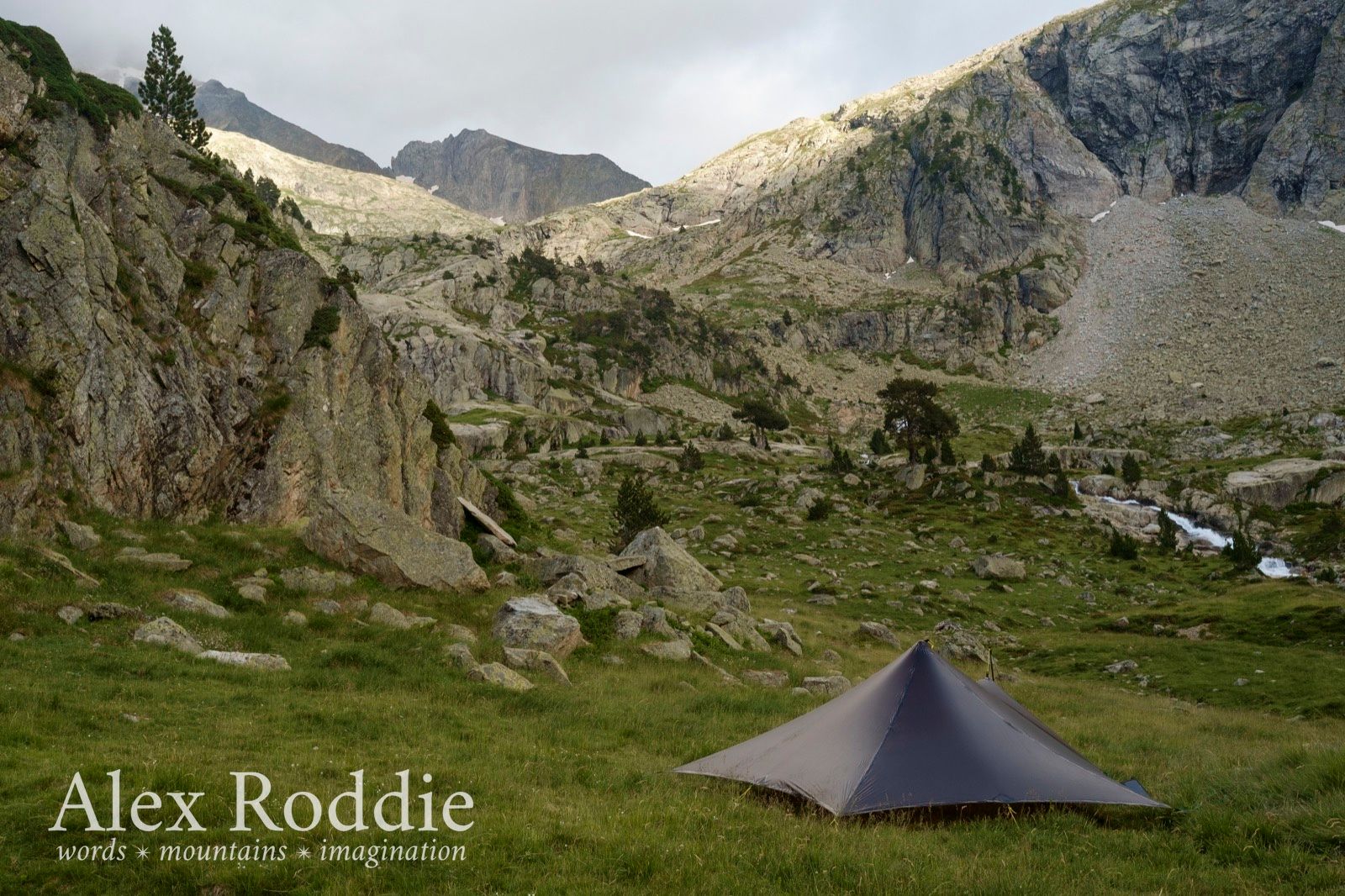 I'm back from the Pyrenees! Here are a few photos from my adventure.
My original plan was to hike well into August, but unfortunately that didn't work out. Several days into my route, a stomach bug hit hard and I ended up taking a day off in Benasque to attempt a recovery. I'm still not sure what caused it, but potential candidates include a dodgy jar of olives, accidentally swallowing unfiltered water, or the fact that my food bag spent the vast majority of every day at the approximate temperature of a volcanic caldera. Whatever the cause, my sojourn in Benasque didn't quite do the trick, and I spent a couple of days on the trail feeling increasingly ill and weak, unable to stomach my rations. With the serious and remote section after Salardu coming up, I reluctantly made the decision to get off trail.
I'm not too disappointed. I may only have completed a little over half of my route, but it's arguable that I experienced the best bits – and I certainly had an absolutely fantastic time. The Pyrenees are quite different to the Alps, with a character all of their own. Most of the landscapes I walked through can't quite be described as wilderness, but I experienced many quiet moments of extraordinary wildness. These mountains may have lost their large predators, but there's a buzzing, colourful, diverse ecosystem of plant and animal life both below and above the treeline.
I'll be writing magazine features about this walk in due course. For now, here are a few photos from my adventure.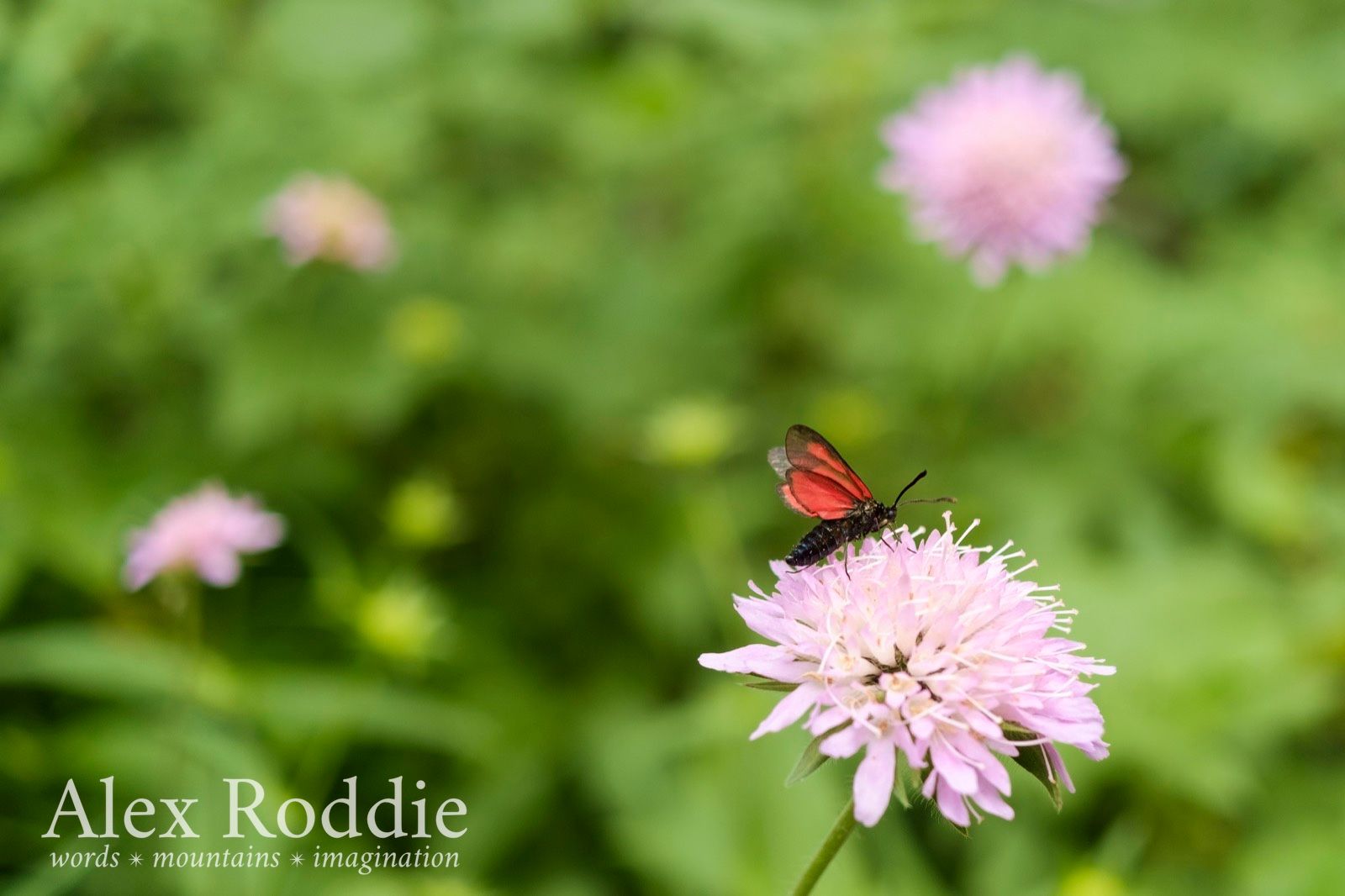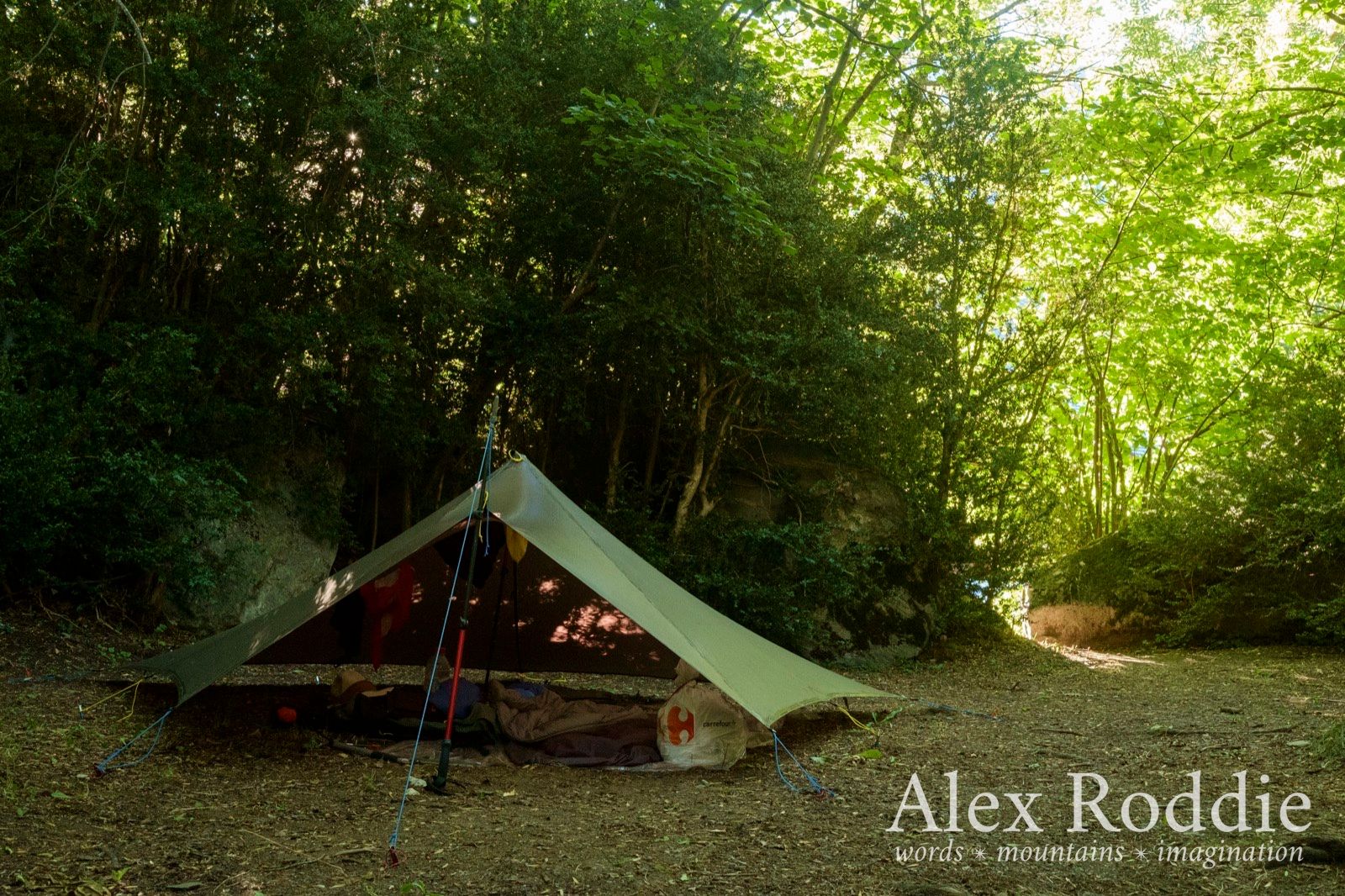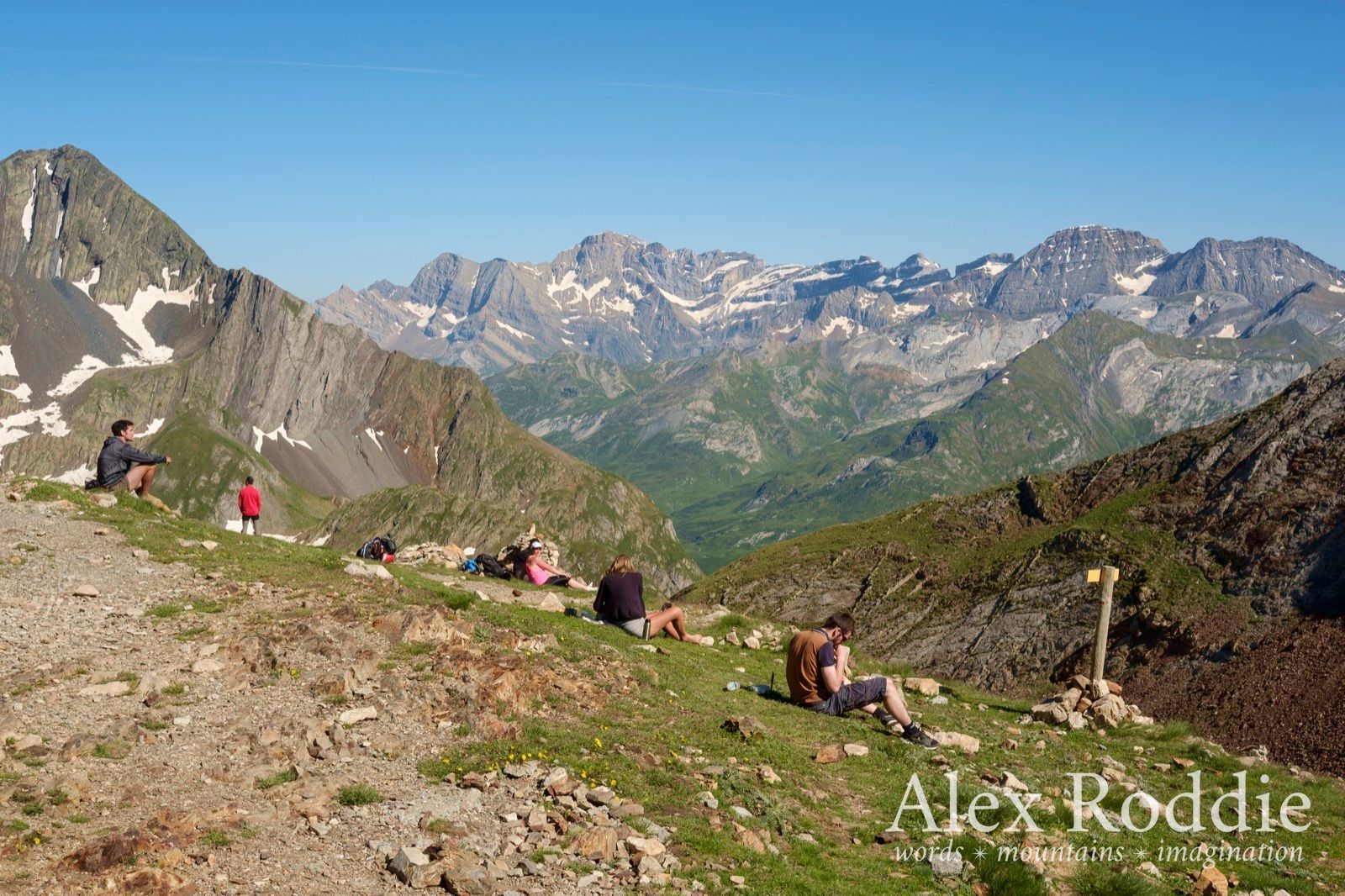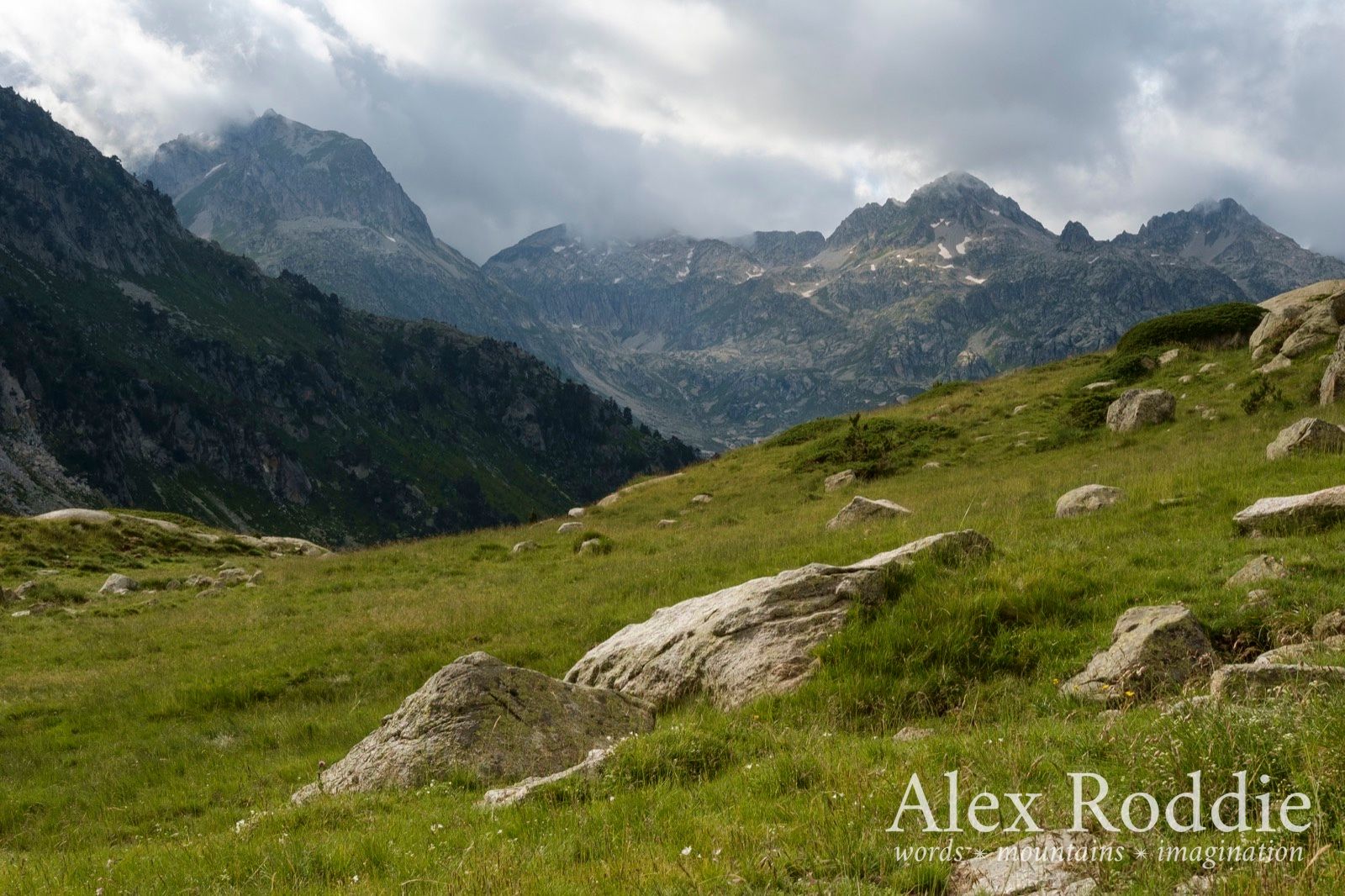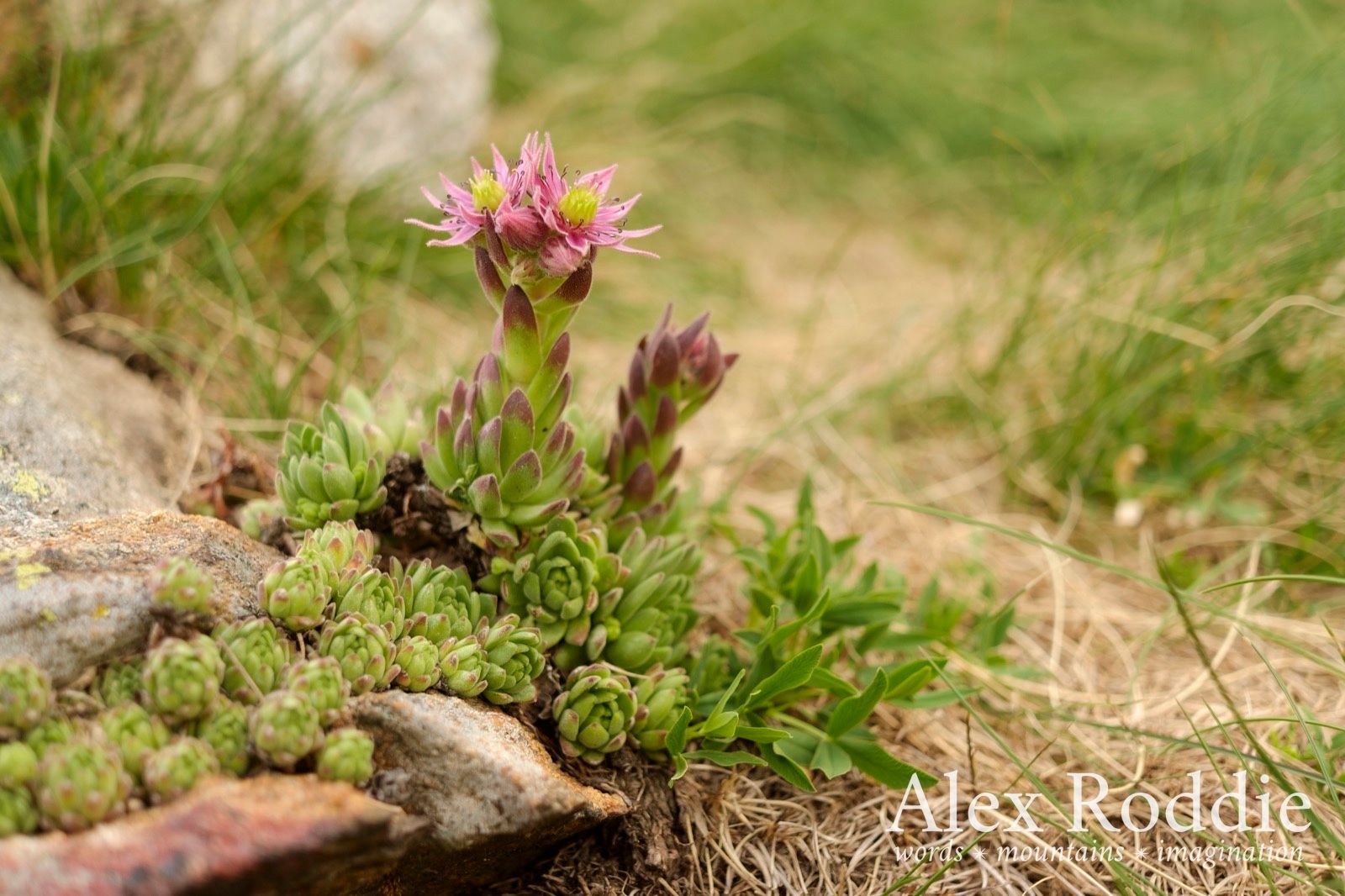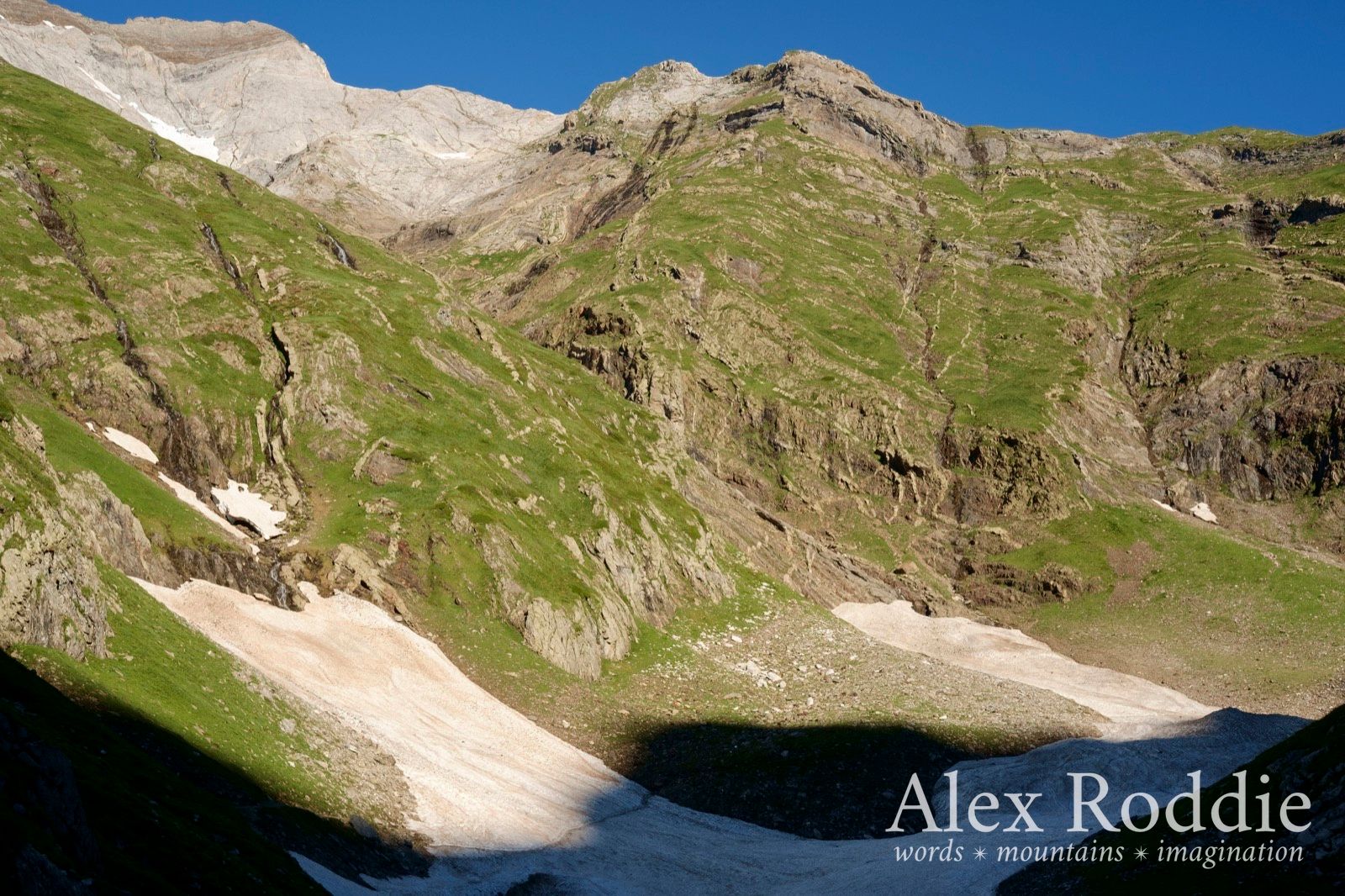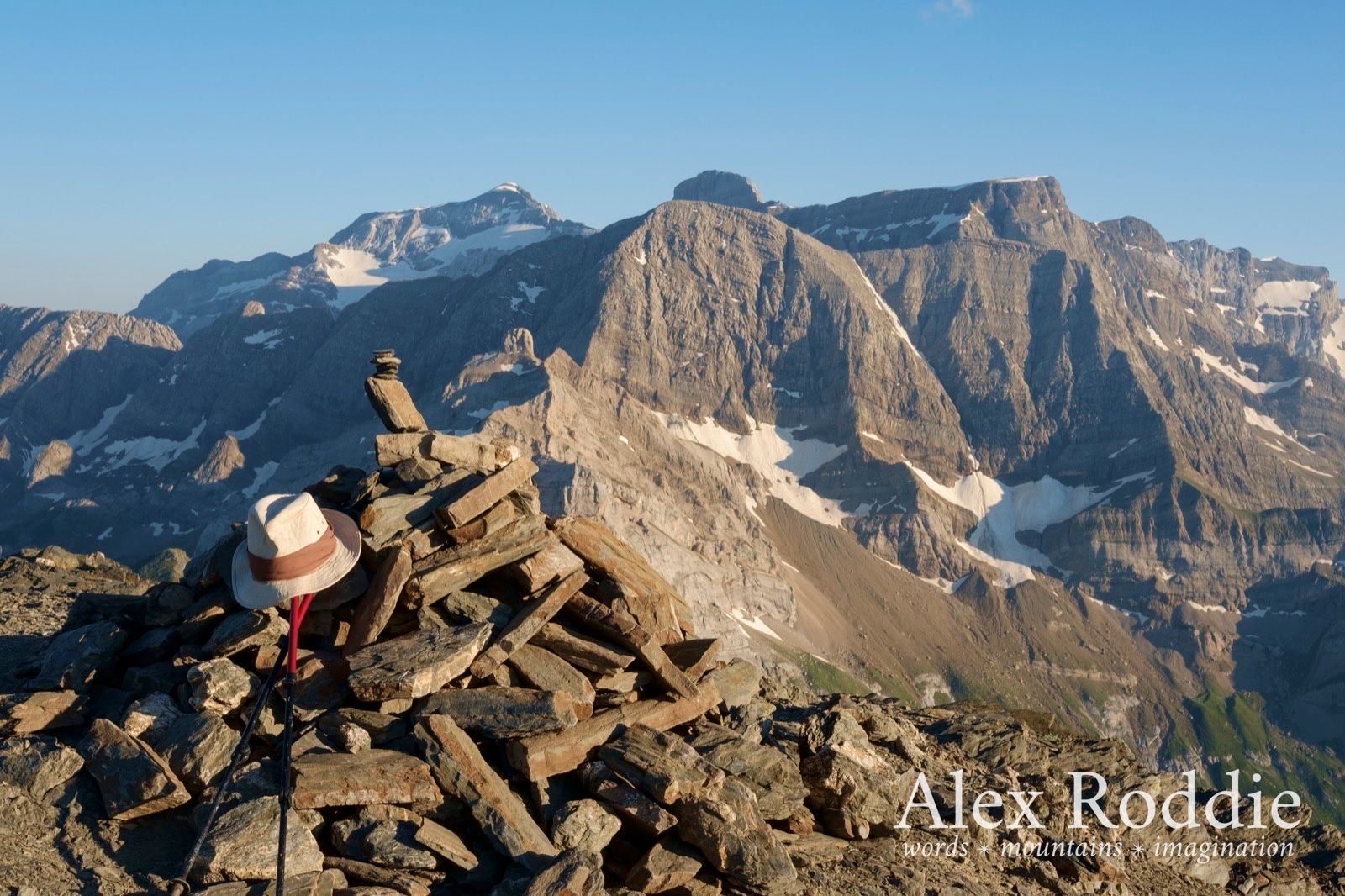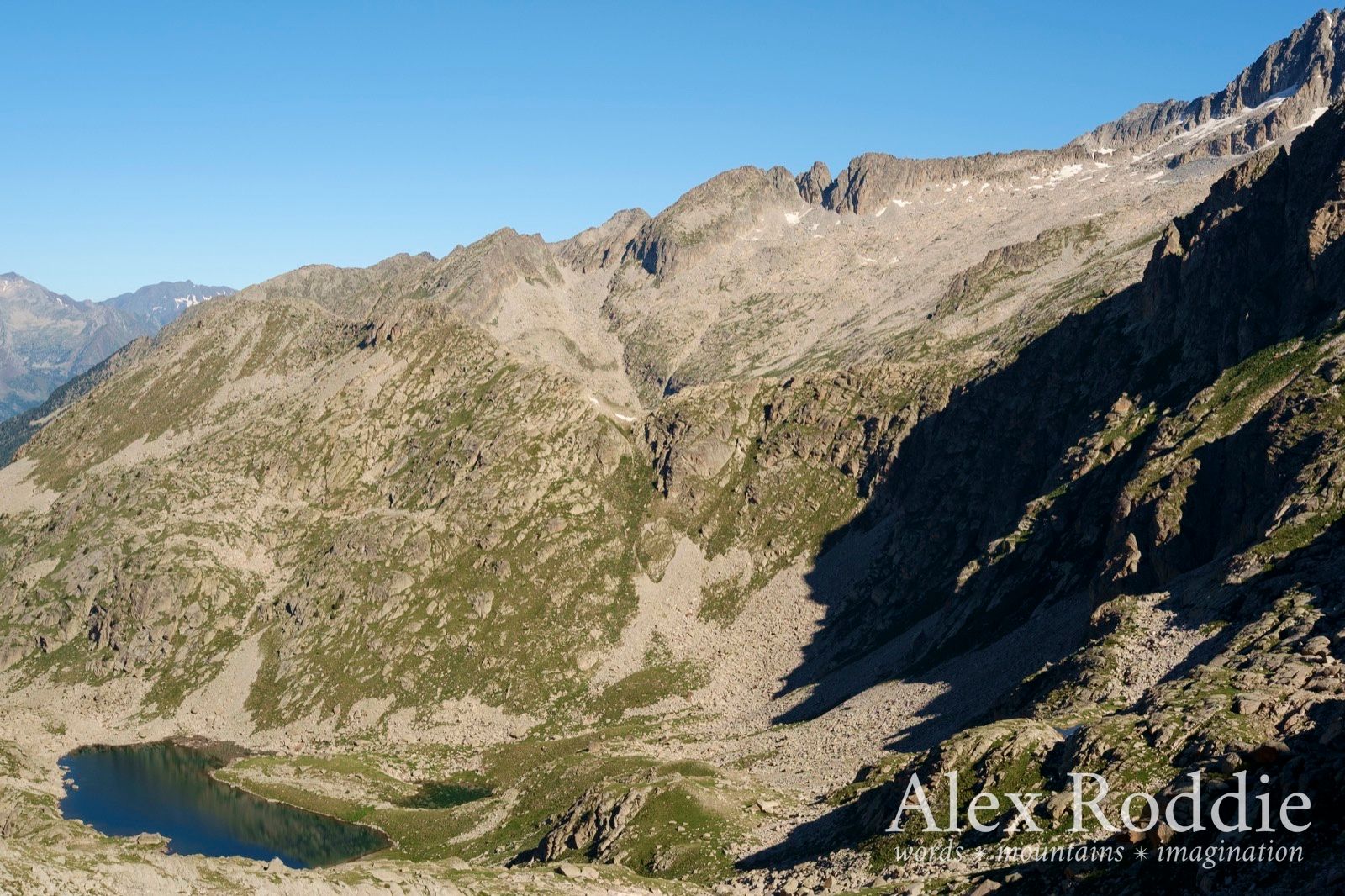 Photo gear choices
A few people have asked about the photography gear I took with me. I decided to go minimalist this time: just a Fujifilm X-E1 body (kitted out with soft-release shutter button, thumbs-up grip and wrist strap), Fujinon 27mm f/2.8 pancake lens (with UV filter and lens hood), 32GB SD card, one spare battery, and a camera bag. That's it!
I occasionally missed having a wide-angle option, but the 27mm is a great lens and 80% of my photography is in the 'normal' focal range anyway, so this was an excellent choice. The setup is capable of professional quality and I will be using some of the photos in published articles.
Many mountain photographers still prefer to use a DSLR. A DSLR may give you more flexibility and certain features some mirrorless cameras still lack, but on a long walk where weight is important I'm convinced the benefits of mirrorless can outweigh most drawbacks (geddit?). Ultimately, of course, it's all about the image, and the best camera is one that gets out of the way and lets you 'see' unhindered, while producing the image quality you require.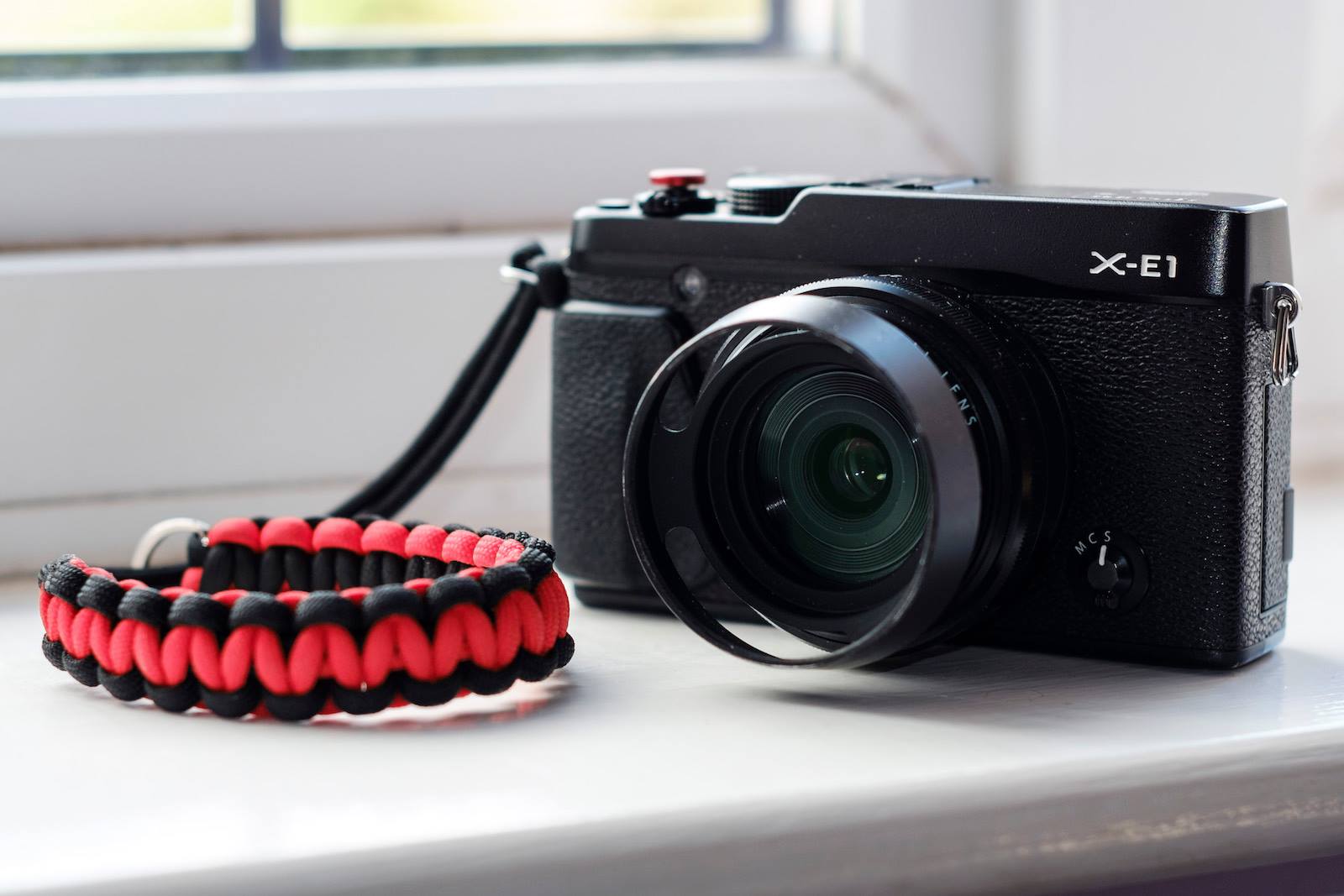 Alex Roddie Newsletter
Join the newsletter to receive the latest updates in your inbox.
Comments