The Alder Trail – Field Notes
Alder Trail, Scotland, backpacking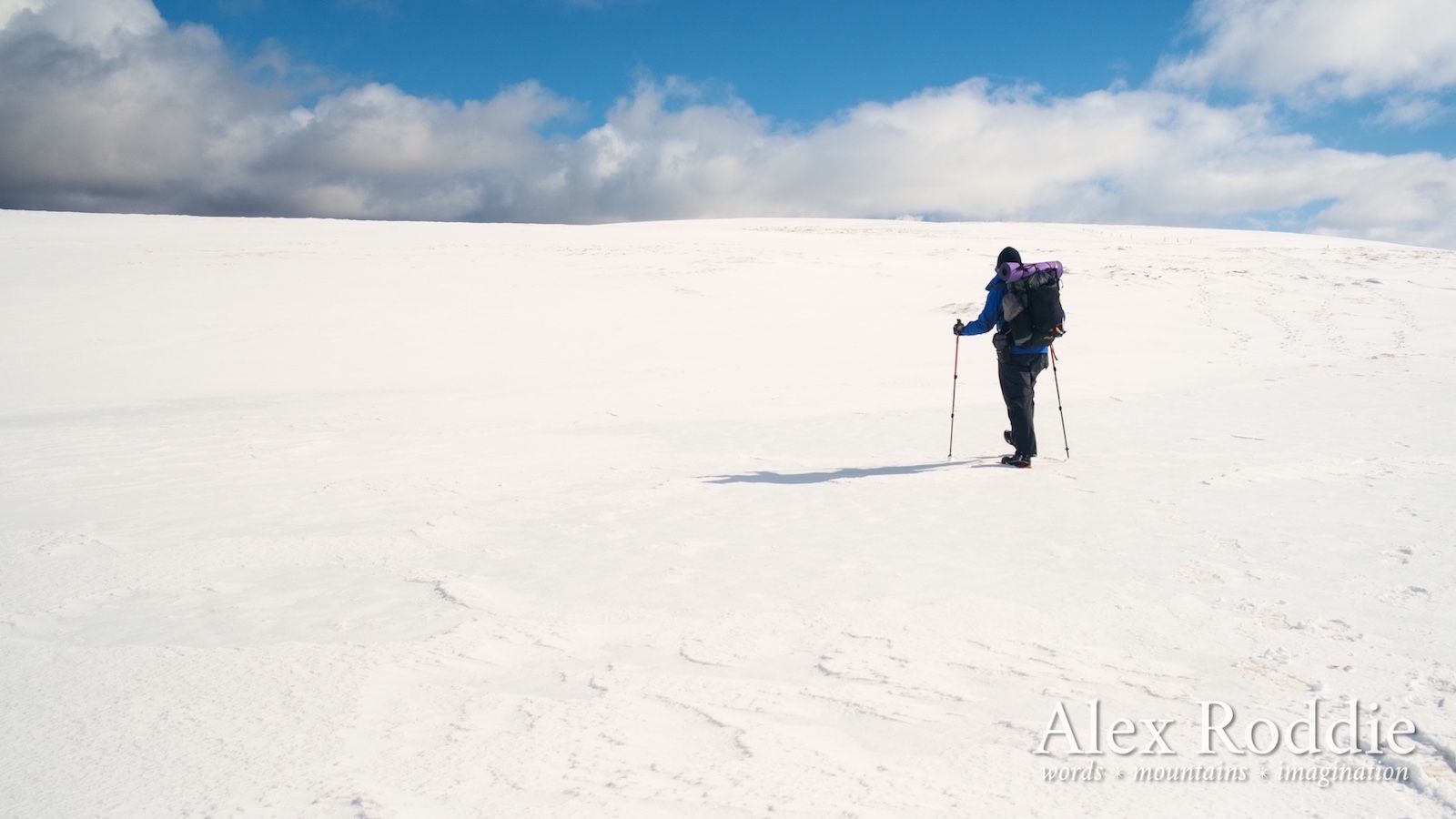 How experienced do I need to be?
As an informal, unsignposted route (not a 'trail' in the internationally recognised sense), the Alder Trail is comparatively serious. I think it's worth emphasising this point, because everyone has different expectations from a long-distance route, and it's likely that less experienced walkers might find it pretty tough. Heck, I found it tough, and I've racked up hundreds of mountain days in the Scottish Highlands over the last ten years.
If you hike the Alder Trail expecting a nice clear path the whole way, you will be in for a massive shock. Just like the Cape Wrath Trail, arguably Britain's toughest established long-distance route, the Alder Trail features lengthy sections with no path, requiring serious, hands-on navigation. There are big mountains, not all of which are easily avoidable. The route goes above 3,000ft several times and for much of the year you may find hardcore winter conditions requiring ice axe, crampons, and the skills and experience to use them safely.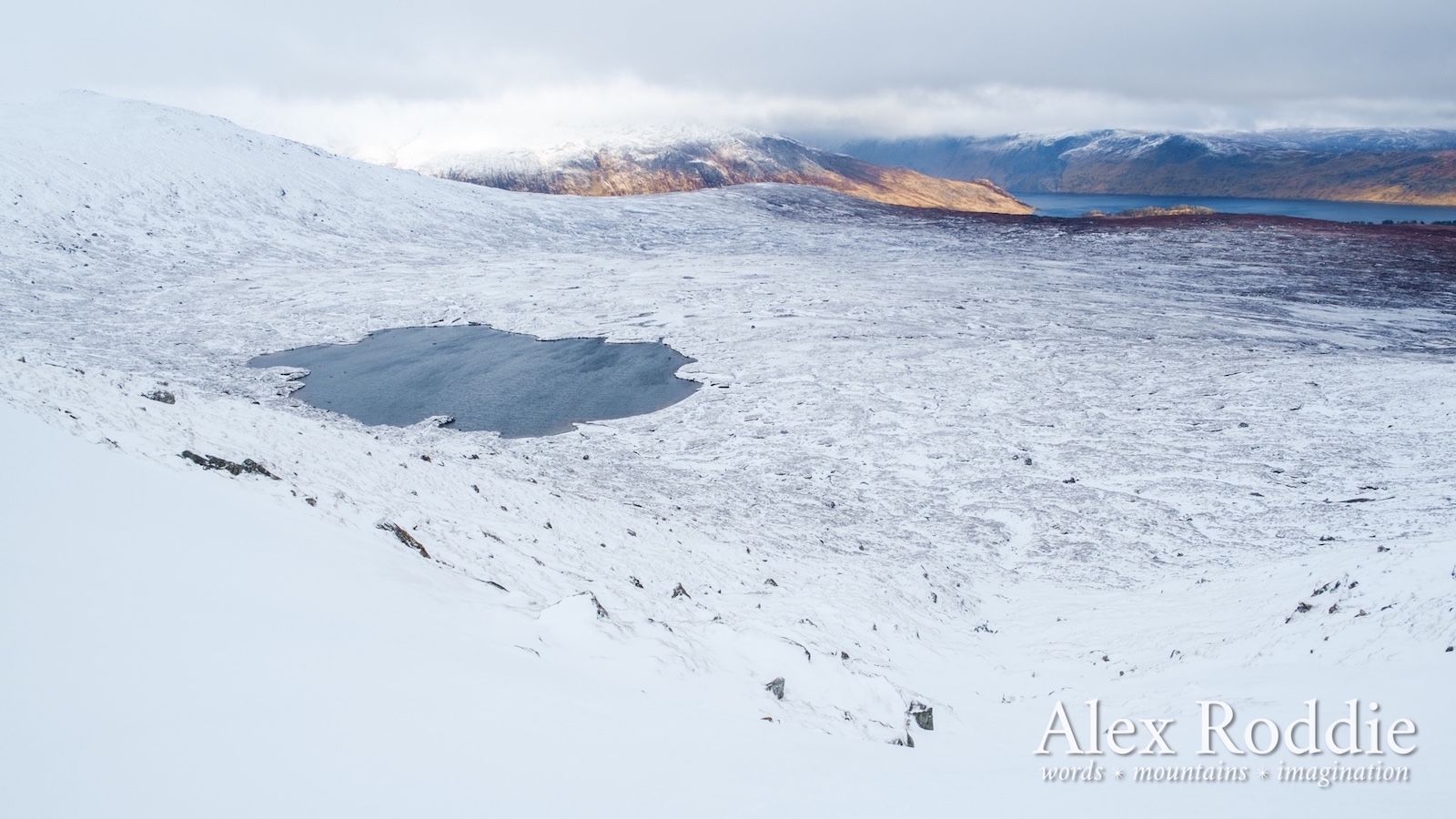 If your experience is limited to waymarked trails such as the West Highland Way or Pennine Way, I would advise against the Alder Trail, unless you also have extensive experience of climbing Scottish Munros in all weathers. The seasoned Scottish hillwalker will have all the tools they need to make a safe crossing.
Route notes
I planned the route to take advantage of several excellent bothies. In all but the best weather, you'll probably be glad of them, but it would be difficult to complete the route without wild camping at least once or twice.
The first day along Glen Nevis is easy and a good taste of the route's overall flavour. I recommend stopping at Staoineag rather than Meanach, although some people may wish to press on to the Ossian Hostel, which offers downright luxurious accommodation compared to a bothy. The staff are also very kind and friendly.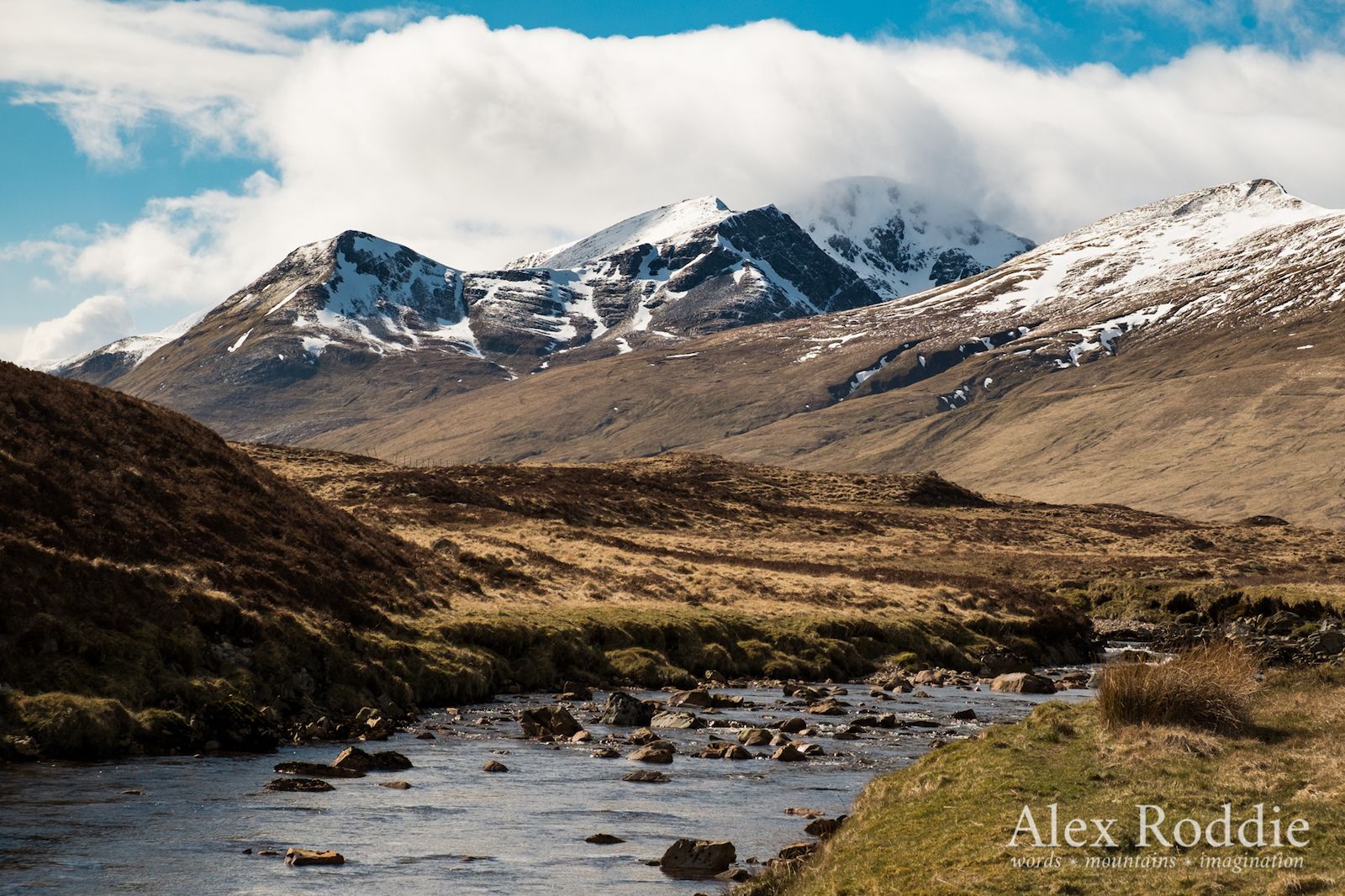 Crossing the Ossian Munros is your first big test. I experienced a savage blizzard over Carn Dearg and Sgor Gaibhre. They aren't serious hills, but in bad weather they will challenge your navigation. Ben Alder is the big one, and Ben Alder Cottage at its foot offers you a chance to recover and regroup, but it's all too tempting to take the lochside path direct to Dalwhinnie. In high avalanche conditions, despite being late April, that's the decision I made on that day.
Dalwhinnie is your only chance to resupply. I recommend contacting the Dalwhinnie Bunkhouse – they offer accommodation and a coffee shop, and if you ask them nicely they may agree to take in a supply parcel for you.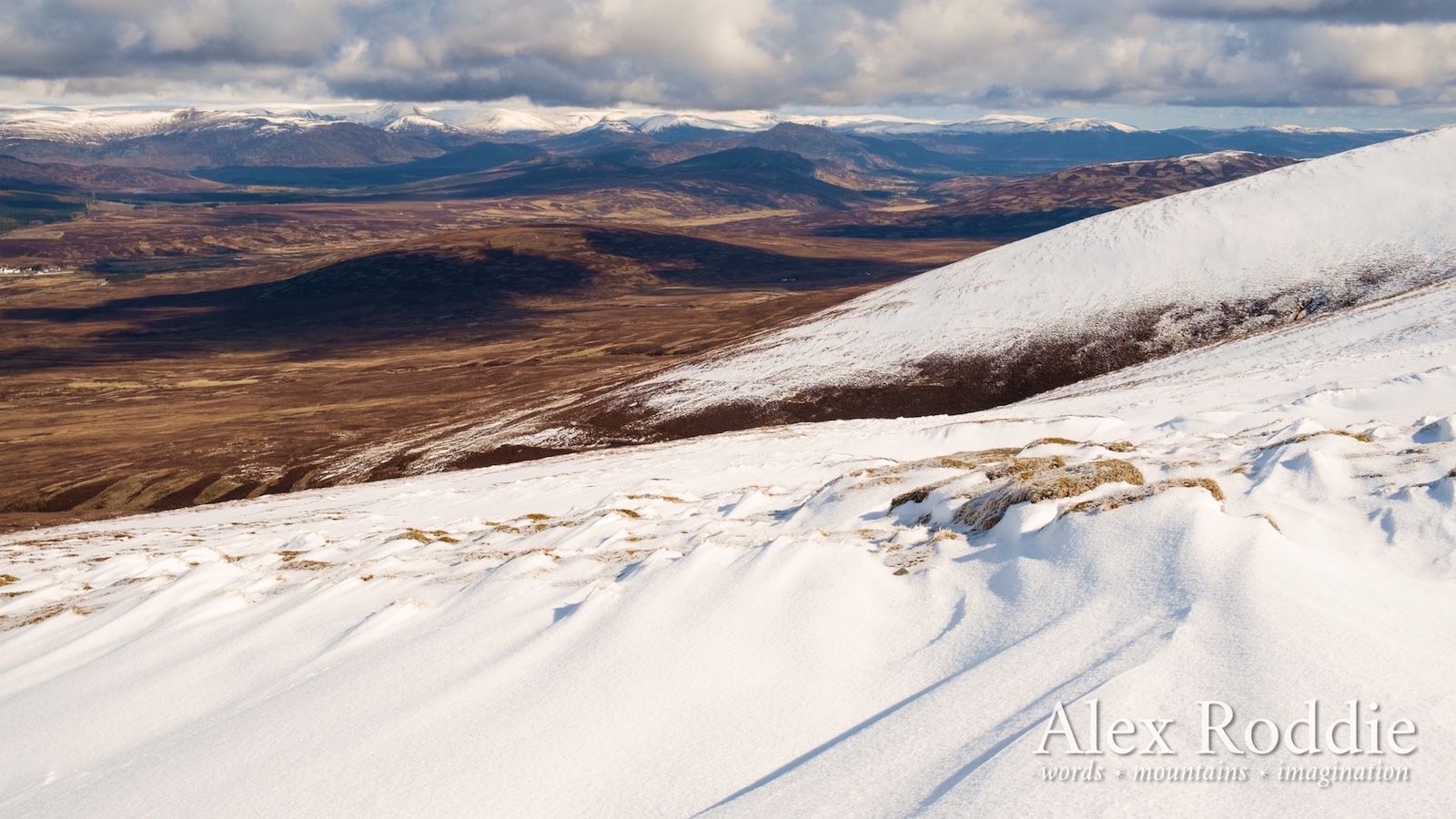 The high ground after Dalwhinnie isn't too serious but, again, watch your navigation in poor visibility – this plateau is large and featureless. Getting across to Glen Feshie requires intricate navigation, a couple of river crossings, and plenty of heather-bashing.
Glen Feshie is one of the route's highlights and a beautiful place to take half a day to explore. There's a bothy here if you need it, but this really is Scotland's wild-camping mecca. Remember, leave no trace!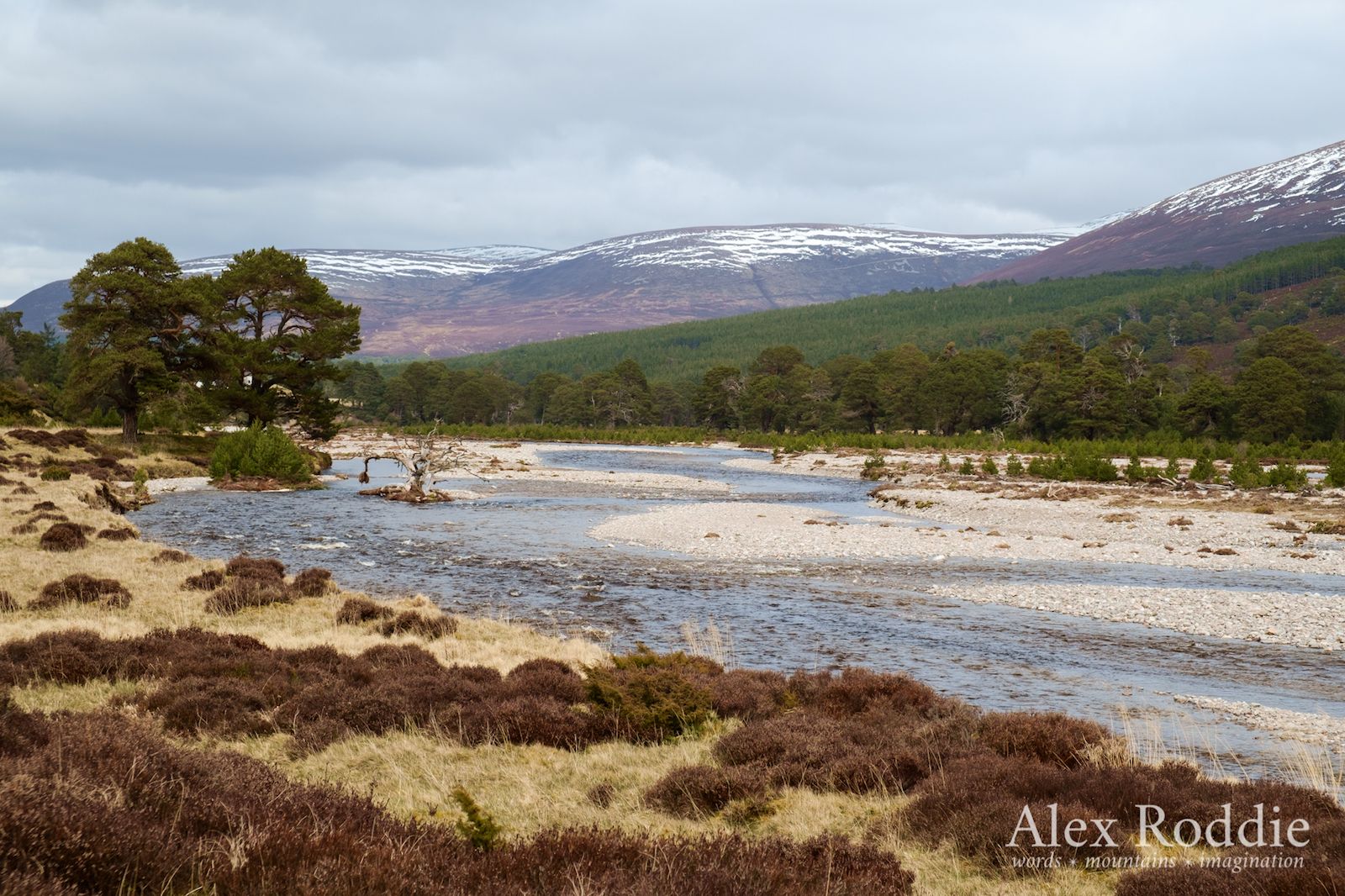 For the grand finale, cross the Cairngorms. The crossing of the Moine Mhor is potentially the most serious moment of the entire trip, especially in a whiteout.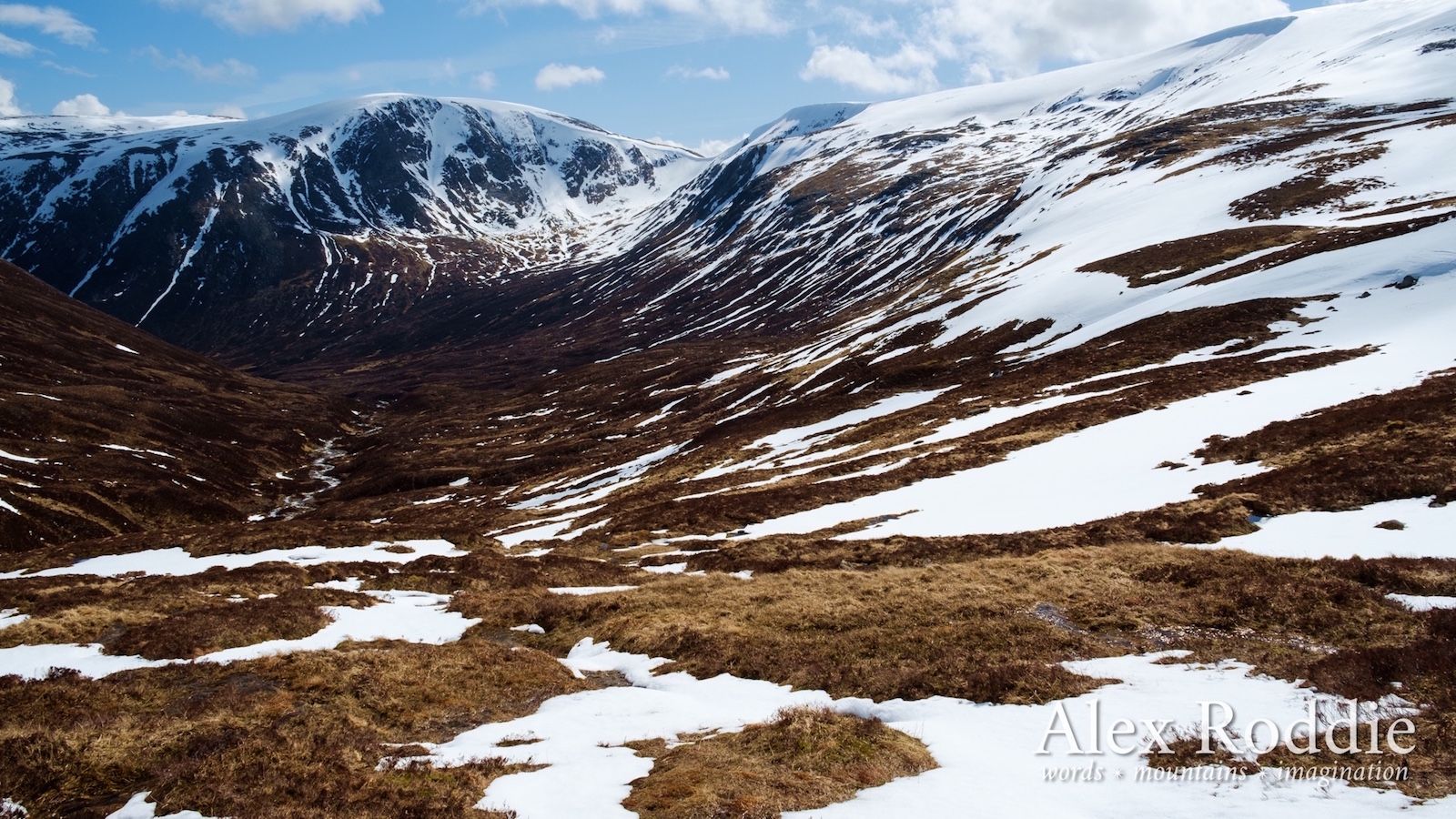 Alex Roddie Newsletter
Join the newsletter to receive the latest updates in your inbox.
Comments