Review: Original Buff multifunctional headwear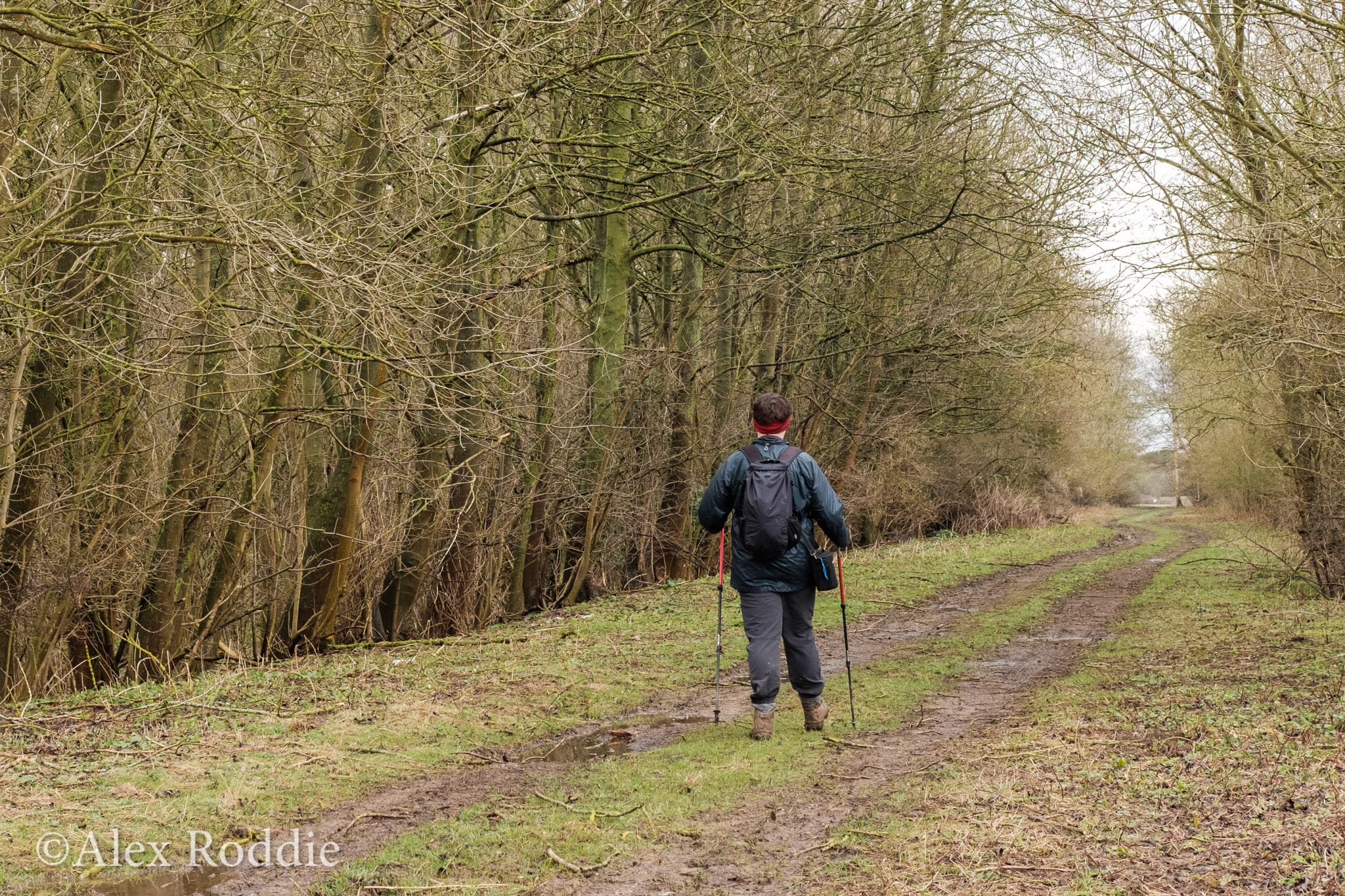 When it comes to mountain headwear, traditionally I've kept things simple: wide-brimmed hat in summer, woolly hat in winter. But there is a third option. It's been around for many years now, and it's the most versatile thing you can stick on your head in the outdoors. It's called the Buff.
I first became aware of the Buff about ten years ago. I'd seen people wearing them on the hill, and I didn't really understand what the fuss was about. Why not just wear a hat? I thought. But the beauty of the Buff is its versatility. The Buff is not a hat, or a bandana, or a scarf, or a headband – but it can act as any one of them when used in the right configuration. It's a seamless, lightweight tube of stretchy fabric. The idea is so simple that it borders on genius.
I selected an Original Buff in the standard fabric (which has a described thermal comfort of 'Warm'). Buffs are available in a wide variety of jazzy patterns, but I wanted something a bit more basic and chose a red design called 'Picus'. It weighs 35g. That's seriously svelte by headwear standards – you'll struggle to find a fleece beanie that light.
The fabric is designed to be comfortable in both hot and cold weather. It also claims to be resistant to bacteria, thanks to silver ion treatment. That means it shouldn't begin to smell after hard use on the trail.
When I received my Buff for testing, I put it to use on my daily morning walks throughout February and for the first week of March. Temperatures have been relatively mild, above freezing most days, making a full winter-weight woolly hat overkill. I expected the Buff to be just right for the conditions, but I wondered if I'd find it too faffy or awkward to make it behave the way I wanted.
In use
The packaging shows a number of examples of how to wear the Buff, but honestly, no instruction manual is needed. It's self explanatory.
I mainly wore the Buff in 'headband mode', as an open-topped tube covering my ears. This was just enough to take the chill off the morning air, and was generally pretty comfortable – the fabric is soft against the skin, although I found the Buff very slightly tight from time to time, pressing my glasses against my face. Since the Original Buff is only available in one size, this is something to bear in mind (although it's only likely to affect glasses wearers).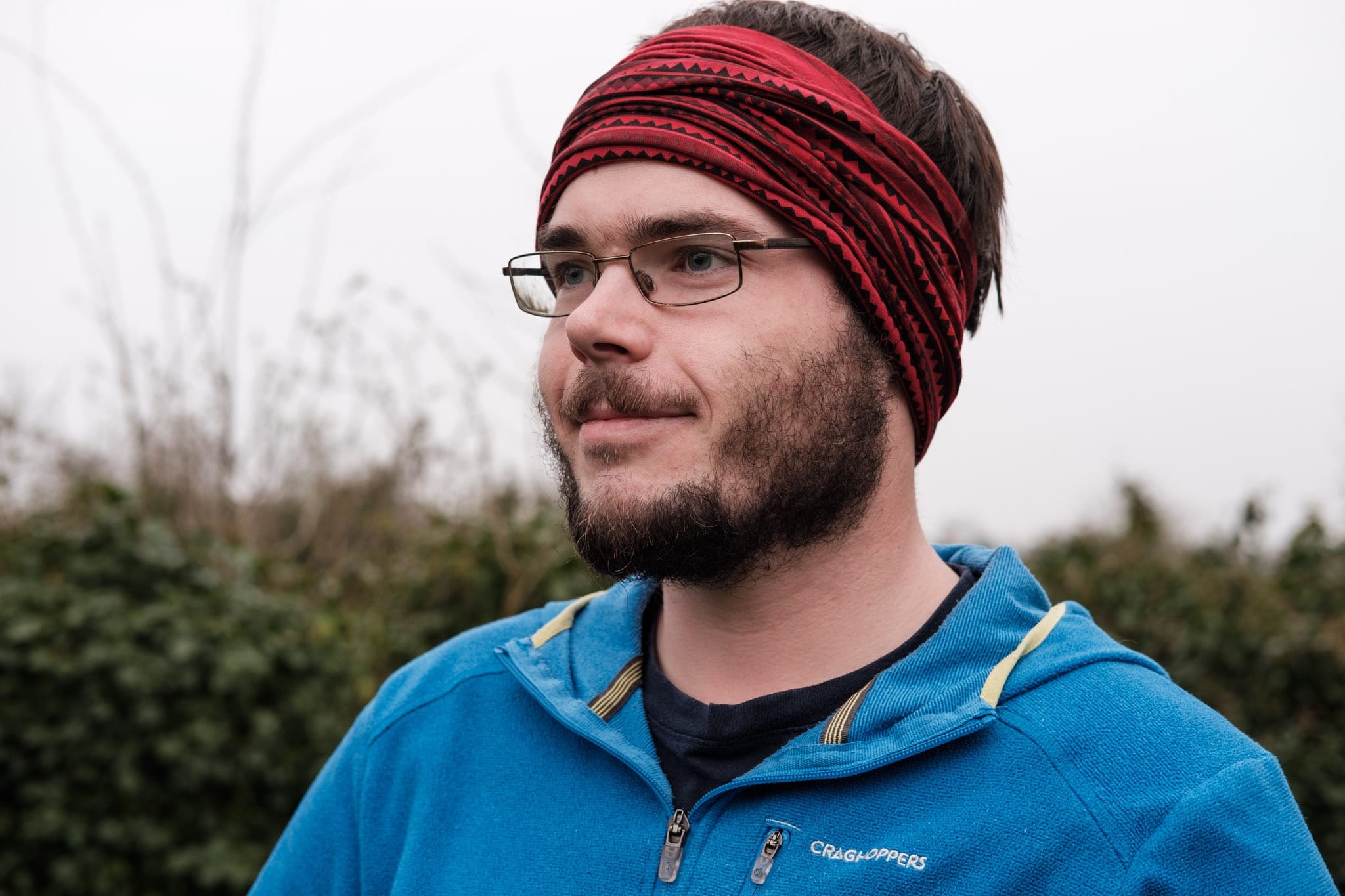 I also wore the Buff in 'hat mode', which requires putting a twist in the fabric and folding it back down over the head. This is a little more fiddly and I find it doesn't always stay rolled down; maybe it's just my head shape, but I think a little extra length to the fabric tube would be beneficial here. When in hat mode, there isn't quite enough fabric to completely double up.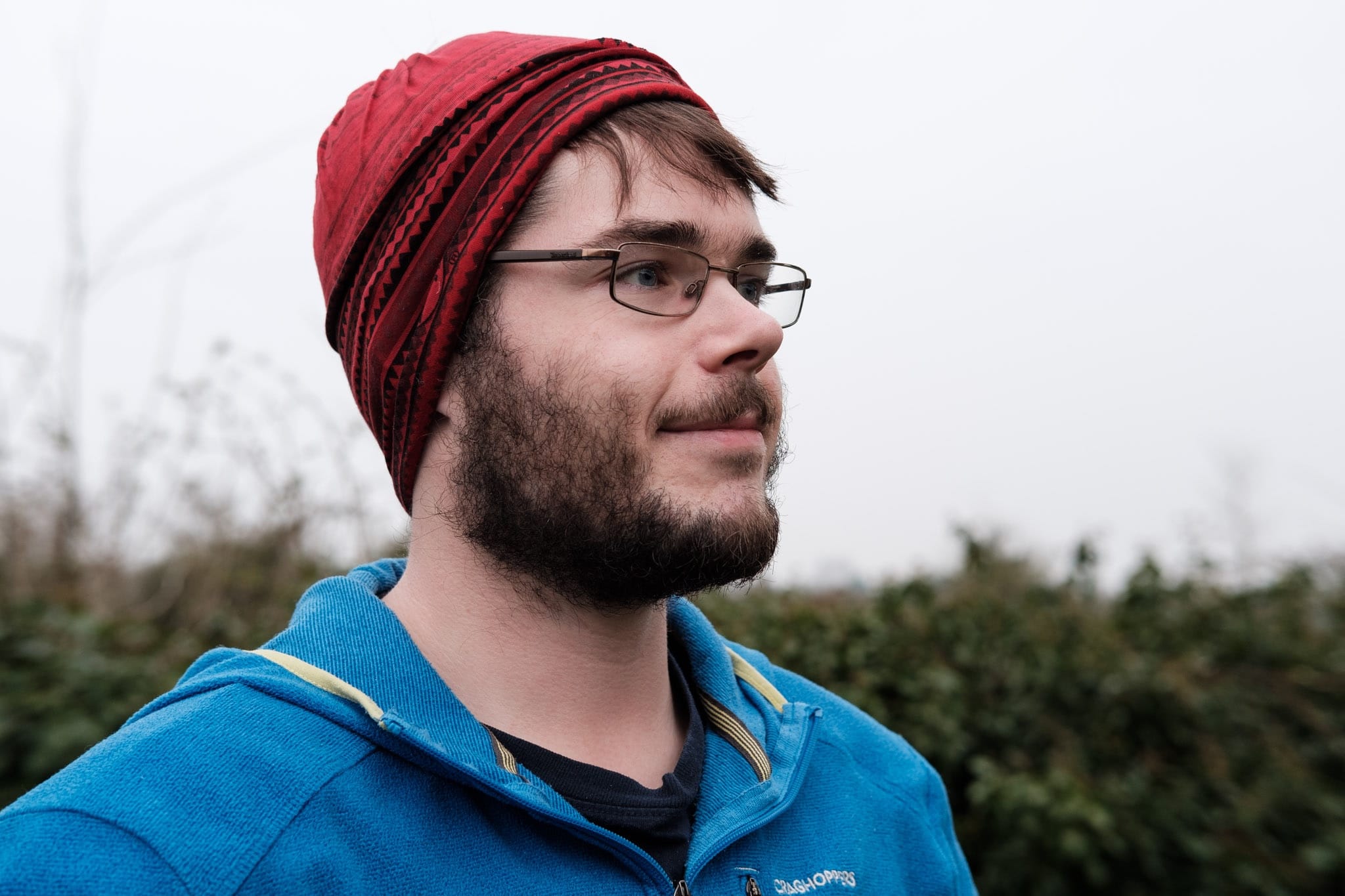 Neckwarmer mode is also useful – probably best worn in combination with an actual woolly hat in really cold conditions (you can also get dedicated 'Polar' Buffs for winter use). I think I'll also find this mode brilliant in hot weather, worn with my wide-brimmed hat to keep the sun off my neck.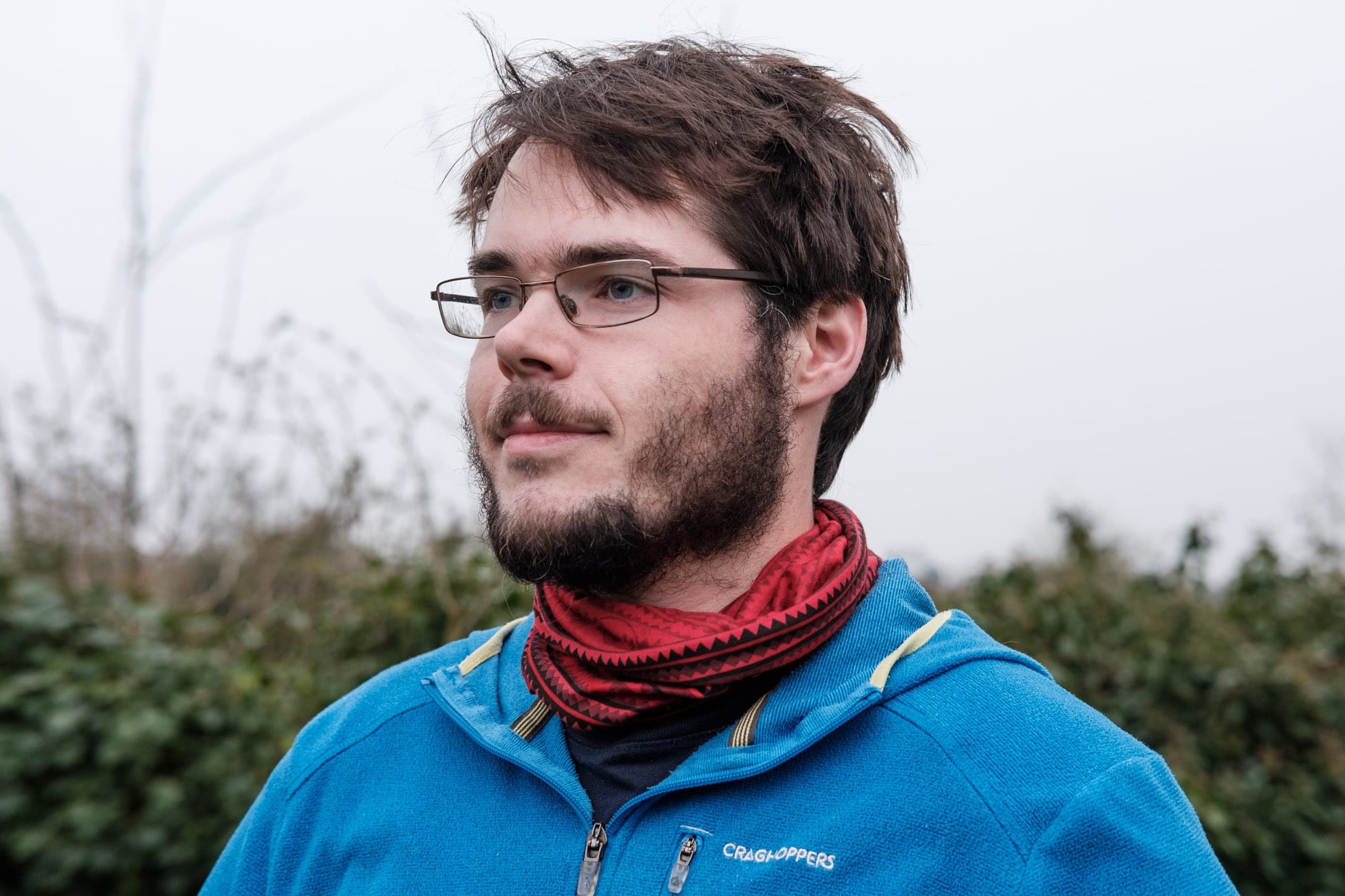 Finally, there is bandit mode face-mask mode. This is slightly more niche, perhaps of use in dusty conditions. I can also imagine it would be very useful when sleeping under an ultralight quilt with no hood – you could combine a Buff with a woolly hat, or even two Buffs, to provide complete face protection. A Polar Buff in face-mask mode would also be great for Scottish winter mountaineering instead of a traditional fleece balaclava.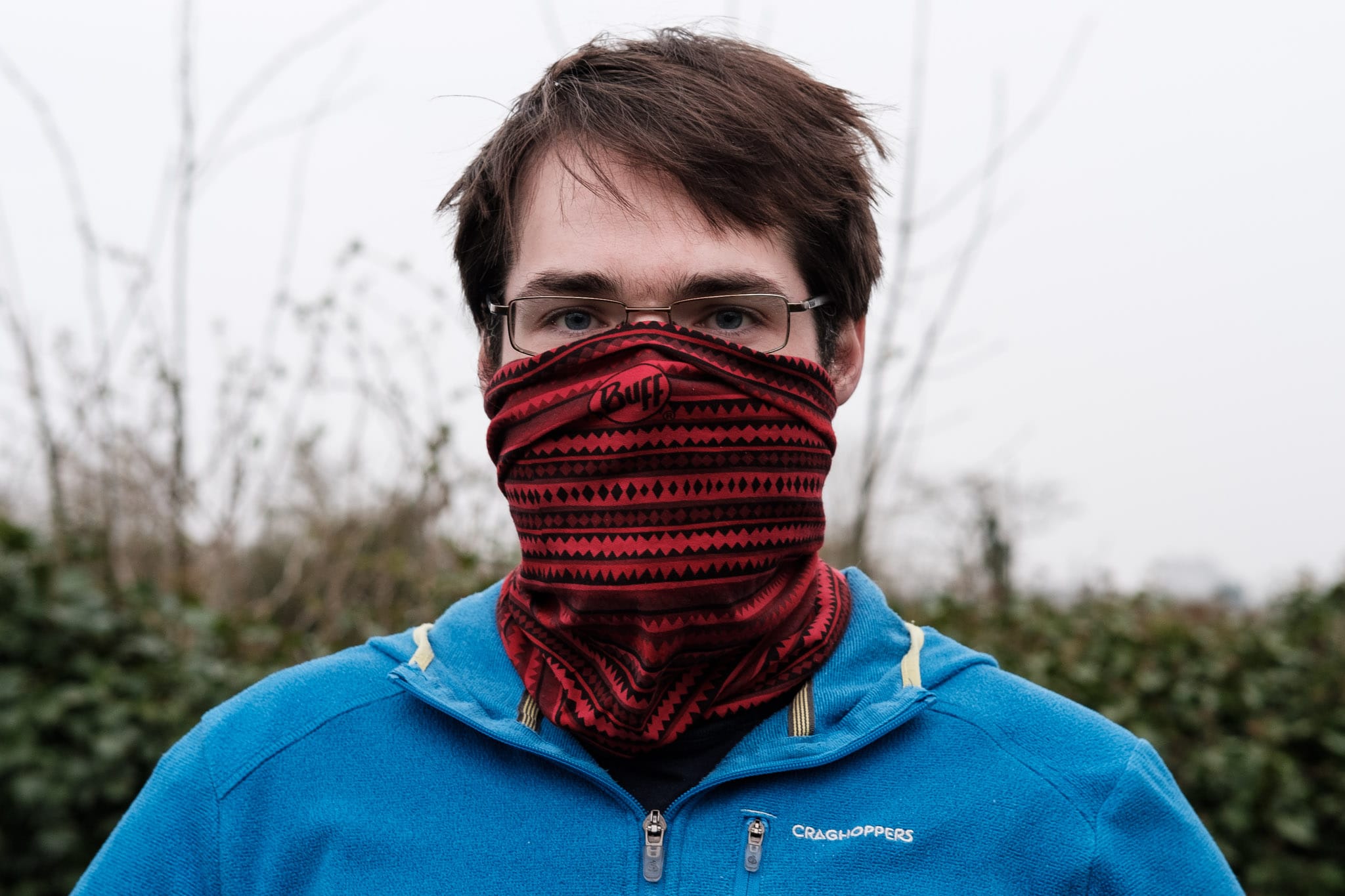 Other uses are limited only by your imagination. I can imagine using a Buff as a (small) towel, for filtering out debris in drinking water, even as an emergency bandage.
Conclusion
There are very few downsides to the Buff, which perhaps explains why it's become so popular. For a very modest price, you get a versatile, multi-use item of ultralight gear that offers year-round value for backpackers, walkers, cyclists, runners, and more. I was very impressed by the fabric's ability to regulate temperature in a variety of conditions, and after nearly a month of daily use it certainly hasn't started to smell, so that's a thumbs up for its anti-microbial claims too.
I would perhaps like to see the dimensions slightly increased – a longer fabric tube would make it more secure in hat mode, and a slightly wider diameter might make it more comfortable for people who wear glasses. On the other side, that might make it too loose for other people. I appreciate this will affect any 'one size fits all' product to an extent, so I can't really call this a downside to the Buff itself.
Overall, I find it hard to fault the Original Buff. It has earned its place in my pack!
Disclaimer: I received a free Buff from the manufacturer in exchange for an honest review. Many thanks to Kitshack.
---
Alexroddie.com relies on support from readers like you. Please consider making a small donation on PayPal. Thank you!

Alex Roddie Newsletter
Join the newsletter to receive the latest updates in your inbox.
Comments